Bored of the usual places in Delhi? Looking for a cool new place to eat and drink? So head to the chic new place in town called Butler House. Tucked away in the midst of bustling Punjabi Bagh, Team ChicLifeByte made its stop recently at this swanky new place deriving its inspiration from Irish Bar which is sure to take Delhi's culinary ride to another level.
Inspired from the Irish Bar, Butler House has many USP's. From great food & drink, powerful bar, and even a double decker terrace. We made ourselves comfortable on one of the benches. Looking high at the ceiling made us read the wonderful quotes. We were greeted by Chef Manish, a product of IHM, Pusa who has been a part of the F&B Industry for the last 12 yrs experimenting with stand alone restaurants after a stable stint at different 5 star hotels like Taj Mann Singh (started his career from there), ITC Maurya and Hotel Aman (Now called The Lodhi).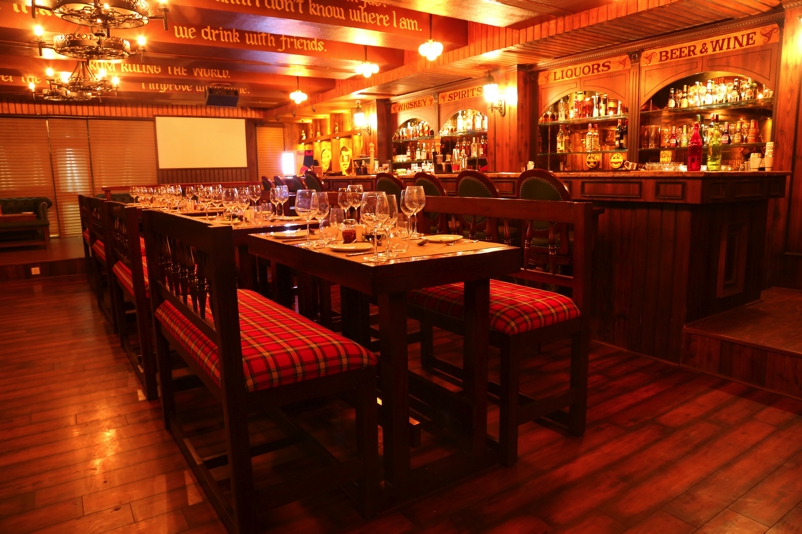 We started our culinary ride with Mix Green Orange and Almond Salad which was full of Iceberg lettuce, oranges, cherry tomatoes, assorted bell peppers, sweet corn, jalapenos, almond and mayo. Chilli and jalapenos were added for the spicy and tangy flavour. It had a nice and different taste – Crispy, crunchy, flavourful, tangy, spicy….the salad had it all.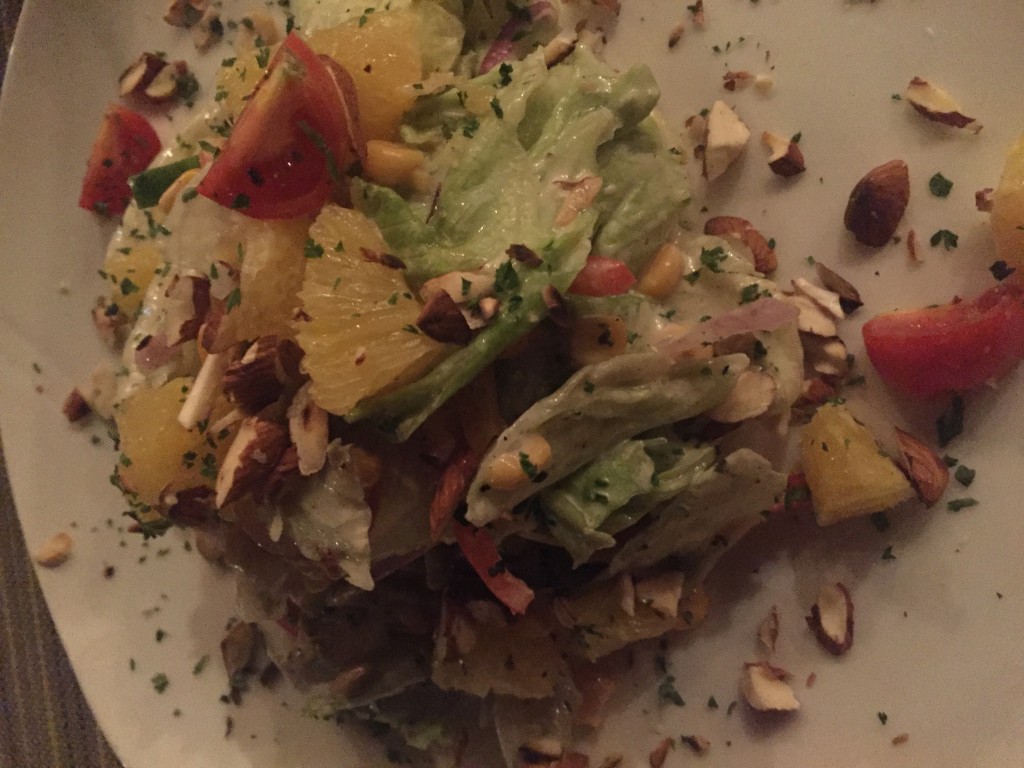 Next was time for some sea food. The chef got us Wasabi Prawns and Chilli Garlic Prawns. In the Wasabi Prawn, the tempura was marinated with Milkmaid and Mayonnaise. Isn't that so interesting!! Nice and Crisp, they just melted in my mouth. The dish was served on a lettuce leaf with glass noodles. The Chilly Garlic Prawn were rightly spiced with ginger, garlic, onion, chilly paste, a touch of oyster sauce and I found them spicy and yum.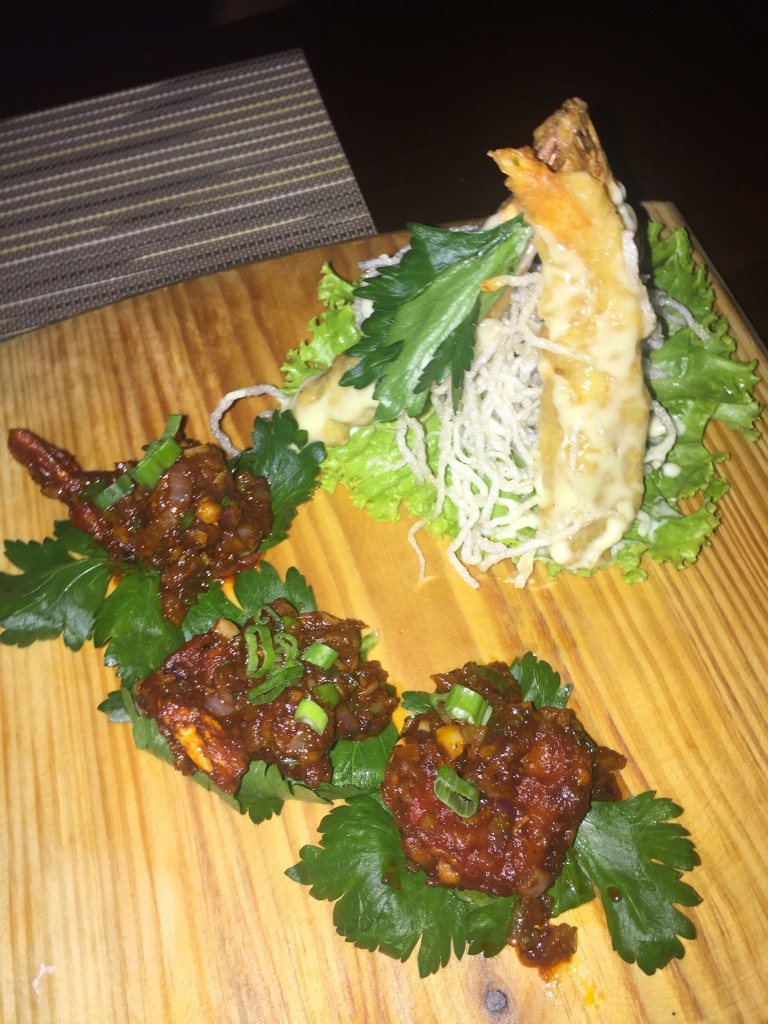 Next was Butler House Special Pizza which was very interestingly made – with 1/4th portions of each – Lamb Pepperoni, Lamb Mince Prawns, Chicken Mince and Bell Peppers. Nice, thin and crisp. Mouth watering as well as delicious.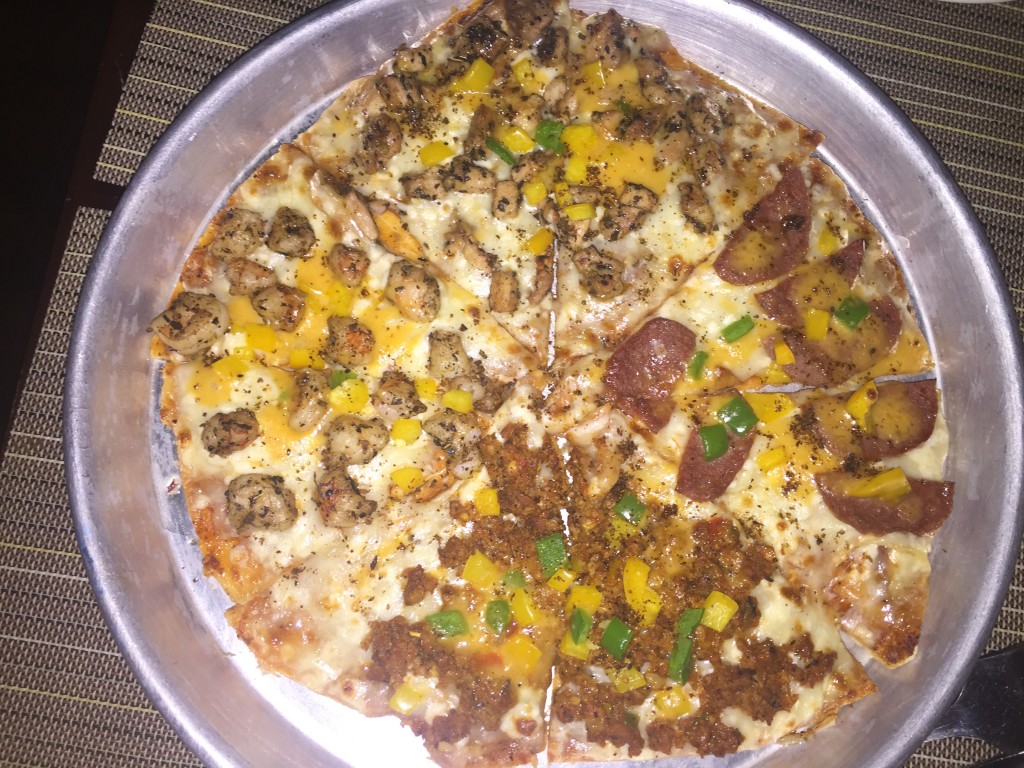 Next was time for Desi Chicken Slider or Volvo style Burger, Even a sight of it made us wonder how great it will taste. Red Volvo burger made of beetroot was minced with chicken and indian spices topped with Cheddar cheese. The dish was served with fries and honey mustard sauce. A nice, nutritious and tasty version of the usual burgers.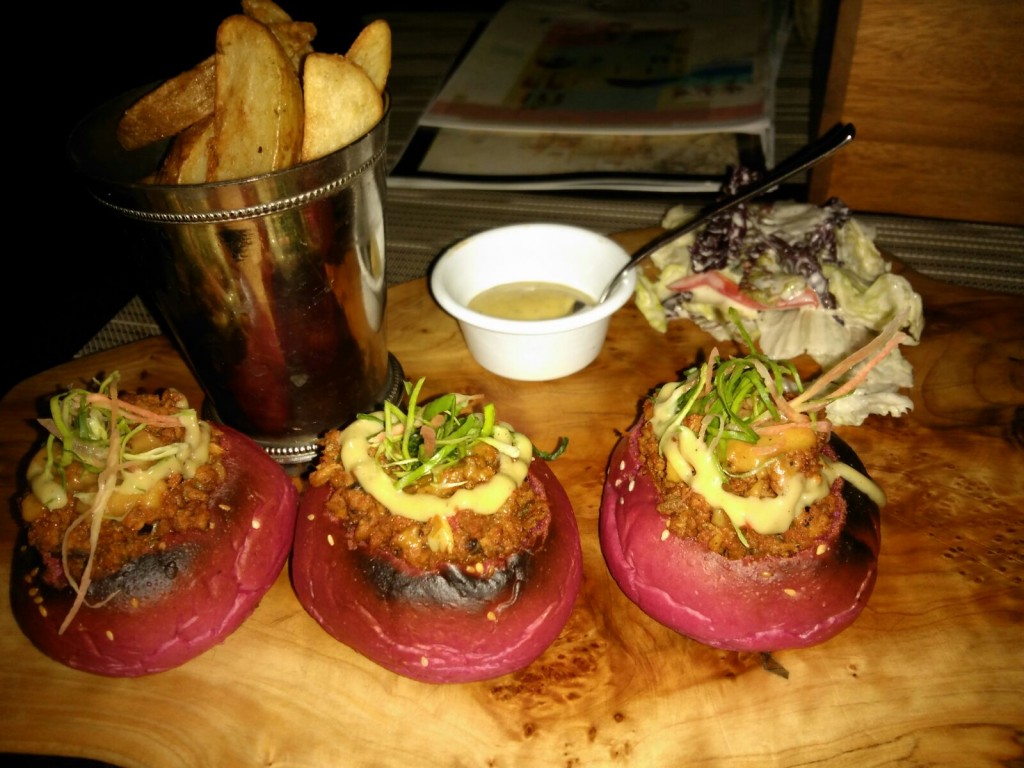 For drinks we ordered some amazing cocktails which were recommended by the servers themselves. Team ChicLifeByte definitely believes in asking the chef and servers on what is the best thing to eat or drink. Afterall they know their food best. The Spice Apple Mint Twist was full of lemon chunks, mint leaves, lime juice and topped with coke. Quite lemony and tangy, nice as well as refreshing. Mint leaves enhanced the taste.  The Italian Smooch was full of cola, ginger-ale, lemon chunks and brown sugar. The ginger gave a nice fusion to the otherwise tangy drink. Kiss Me Pink was a blend of orange juice, cranberry juice and apple juice along with grenadine. A nice sweet taste made the drink worth every sip.
The next dish was Kakori Kabab. So soft, fresh and succulent, it broke the moment we put the fork in it and just melted in our mouth.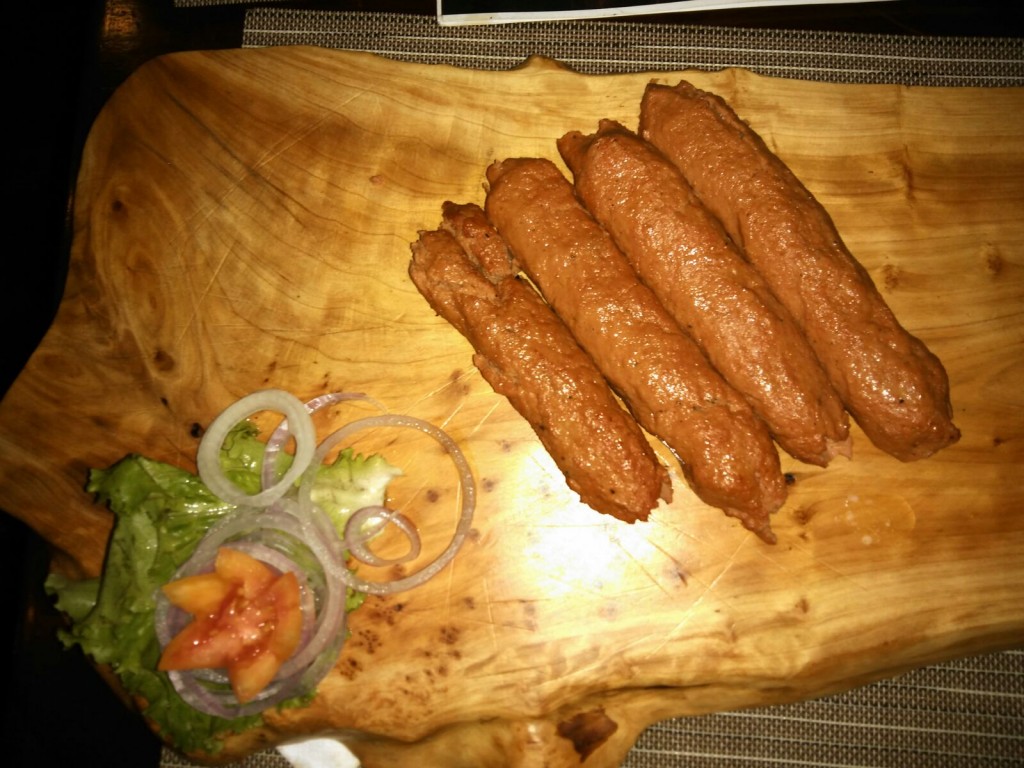 Next was Andhra Chilly Chicken. It is difficult to imagine a Chilly Chicken without Soya Sauce, Vinegar or Chilly Sauce but we saw it live in front of our eyes. The dish had South spices, red chutney (gunpowder), coconut milk, and lemon juice (to replace vinegar). Cooked to perfection along with onion, garlic, ginger and fresh chillies (to replace chilly sauce). The dish was great and must say that none of us could feel that our chinese sauces were missing from the dish.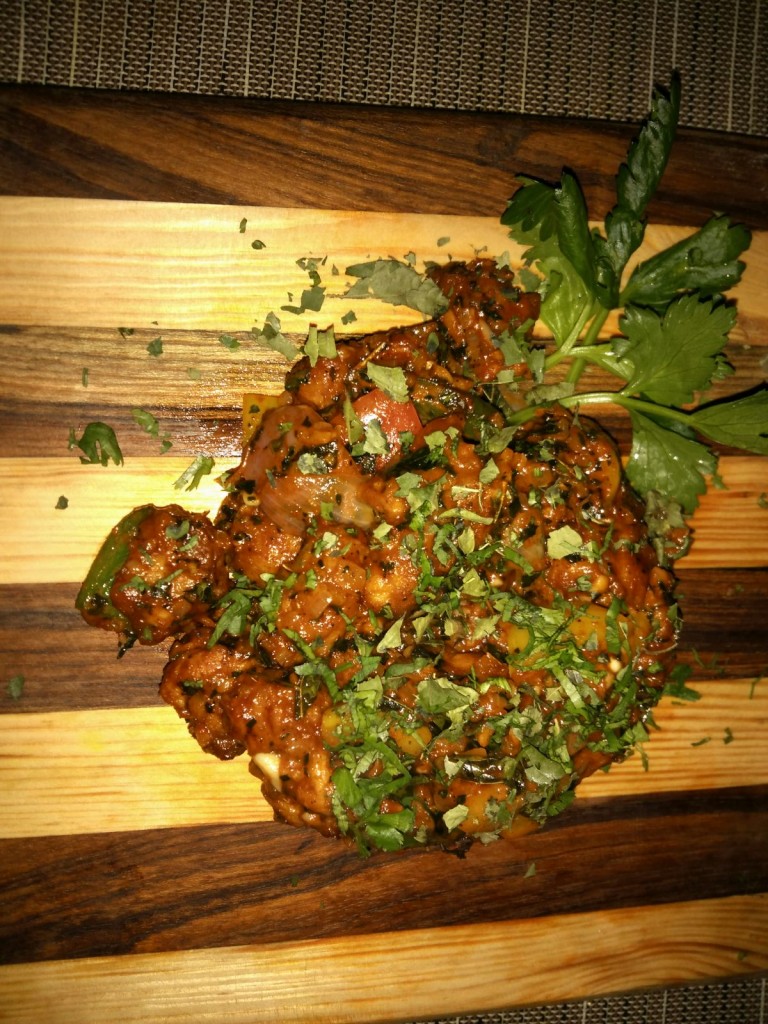 Next was time for Galaouti kababs which were served along with Mughlai Paratha (cut in triangle shape like a pizza slice). The dish was accompanied with sliced onions and flower made from a tomato. It tasted similar to Kakori kababs. Actually, our interrogation revealed it's made from the same batter which is generally not the case at other places.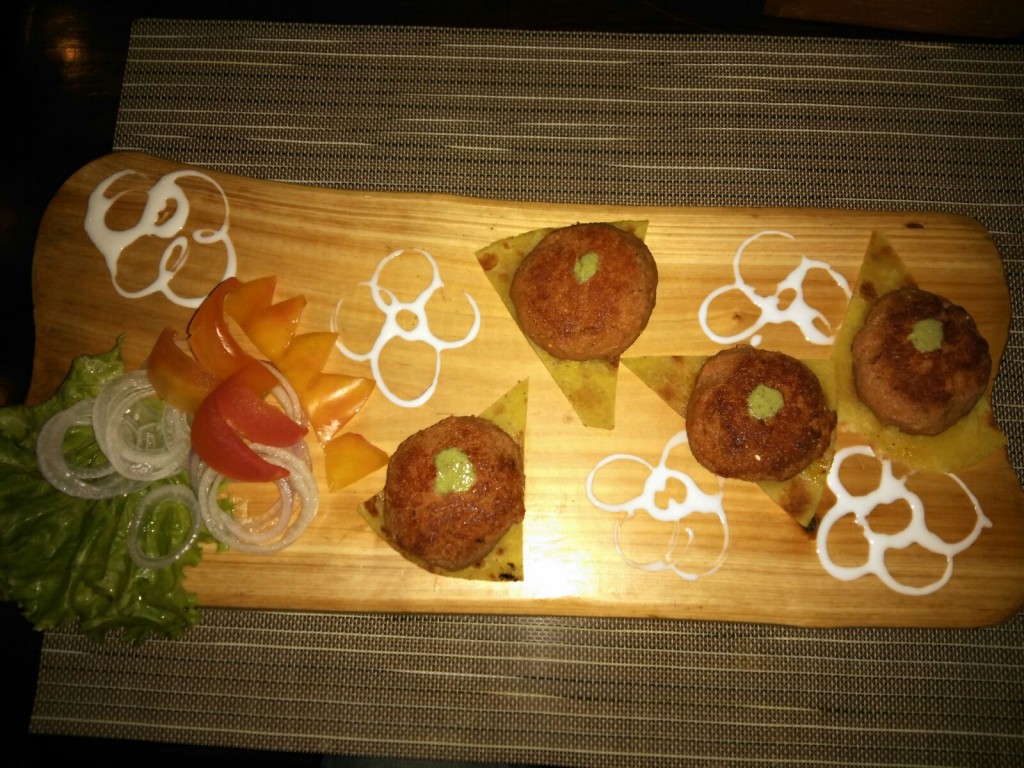 Butler House opened its doors on September 21st with a special party along with Madhur Bhandarkar and has been hosting a lot of parties since then. With a total seating of about 200 guests spread across 2 floors plus a double decker, this place attracts youngsters as well as young professionals. The place also has a PDR (Personal Dining Reservation) to accommodate small groups and private parties. Infact the place has become a hotspot for a lot of private parties. We had hit the place on a pleasant Sunday night and we ourselves witnessed a private party happening at the double decker area. The menu will certainly see a lot of additions in the coming months. From Tiramisu to Mana Cheese Cake to Chocolate Fondant…there would be all.
It was finally time for main course which was divided in 2 parts, in fact 2 cuisines – Awadhi and Continental. The first cuisine to make its way on our table was Awadhi. The Awadhi specialities included Chicken Biryani, Dal Makhani, Mutton Qorma, Raita and Breads. The Chicken Biryani made from Sela Rice had big grains of rice cooked along with elaichi, chicken pieces and coriander. The chicken pieces were fleshy and juicy and were perfect to go with the biryani. The Dal Makhani had a rich consistency and was thick and yum. Full marks to the chef. The raita had chopped onions, tomato, salt, jeera powder and garlic water which tasted great with the biryani. The Mutton Korma had fried onions along with Indian spices (laung, elaichi) and was flavourful. The right spices gave an Old Delhi Authentic taste. For breads, we had laccha paratha, tandoori roti and butter naan which were soft and nice. One thing we noticed was that the lacccha paratha didn't have too much ghee. Though the food was great but we missed meeting Chef Mohammad Asim who specialises in Awadhi cuisine and is one of the senior most chef at the restaurant who helped in settling down the kitchen.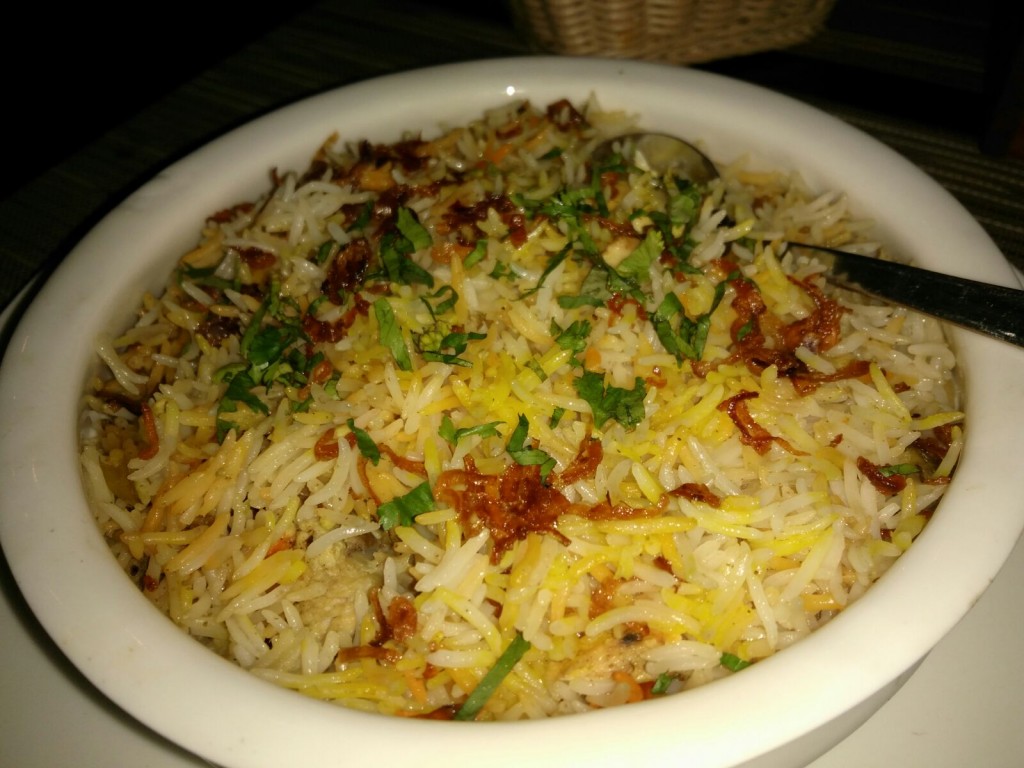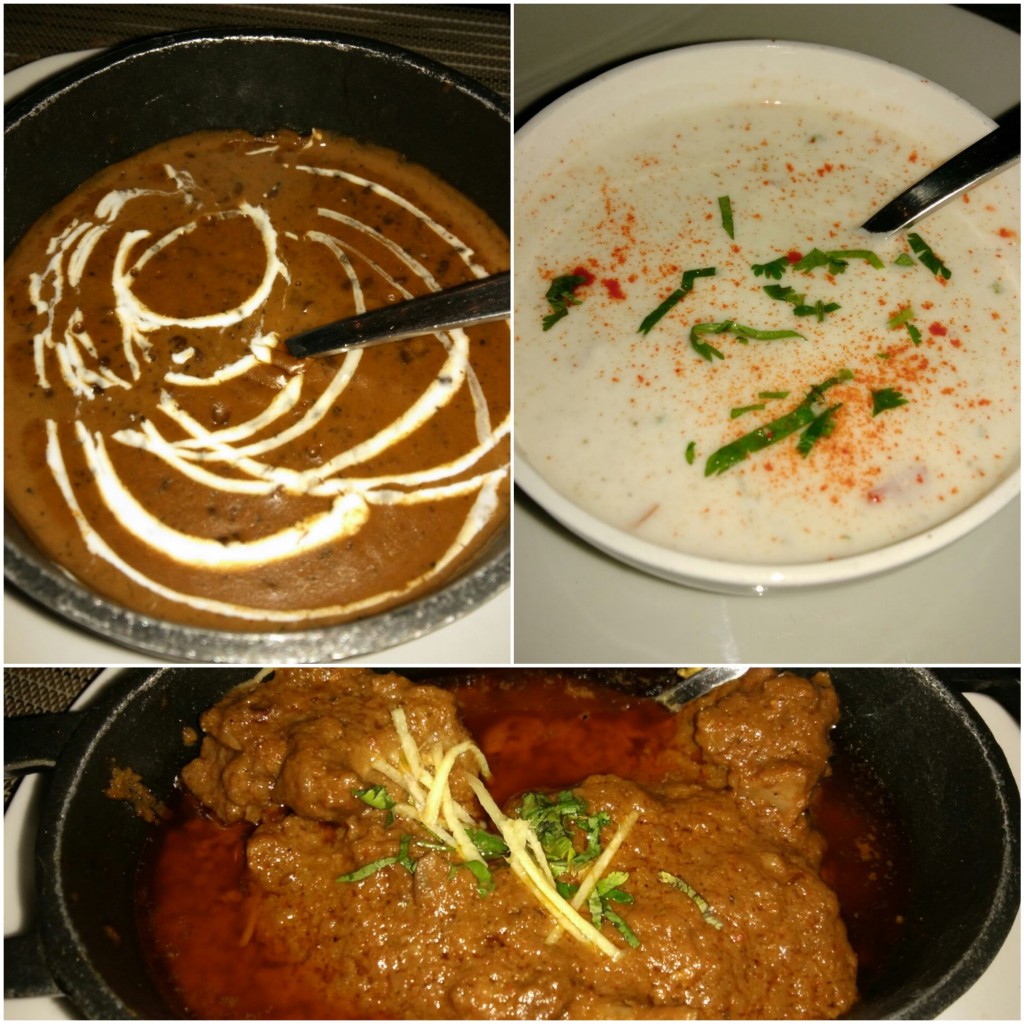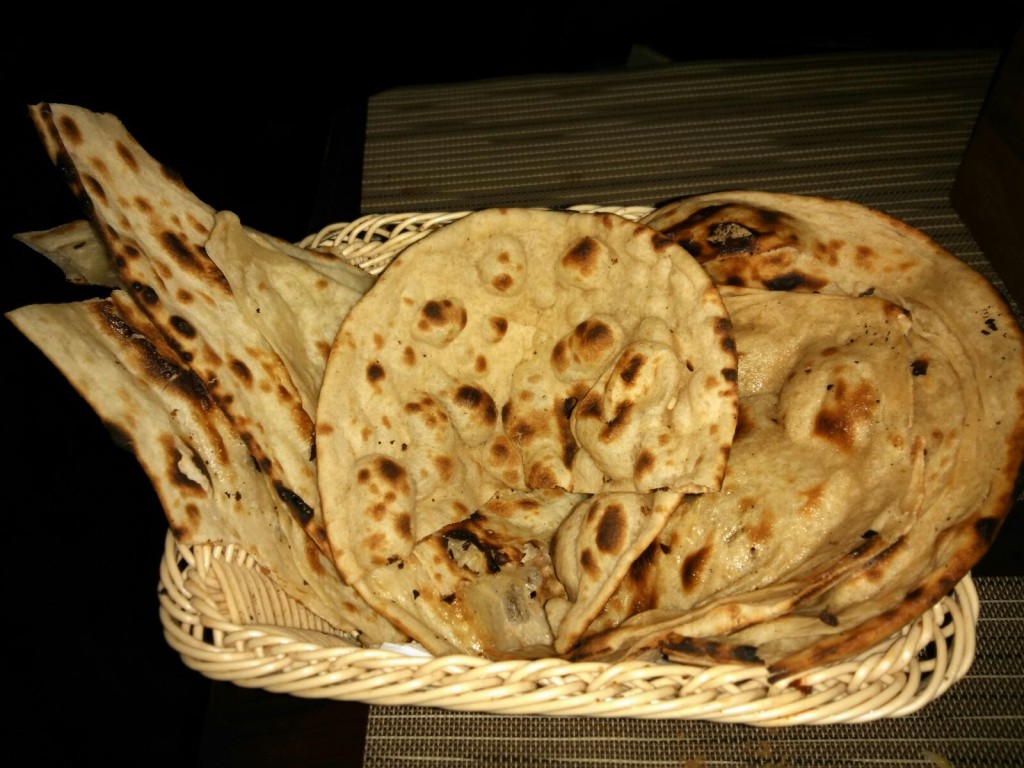 Next it was time for Continental and what we saw on our table was Mapa Tofu, Assorted Veggies in Black Bean Sauce, Fried Rice and Hakka Noodles. The Mapa Tofu was infused with oyster sauce, black beans, ginger, garlic, scallions (spring onions) along with silicon Tofu which is generally found in 5 star hotels. Afterall, we trust the chef for getting his learnings from other places. Tofu just melted in my mouth. I must confess, I have never had such tasty and soft Tofu ever in my life. The dish had a great taste and was delicious.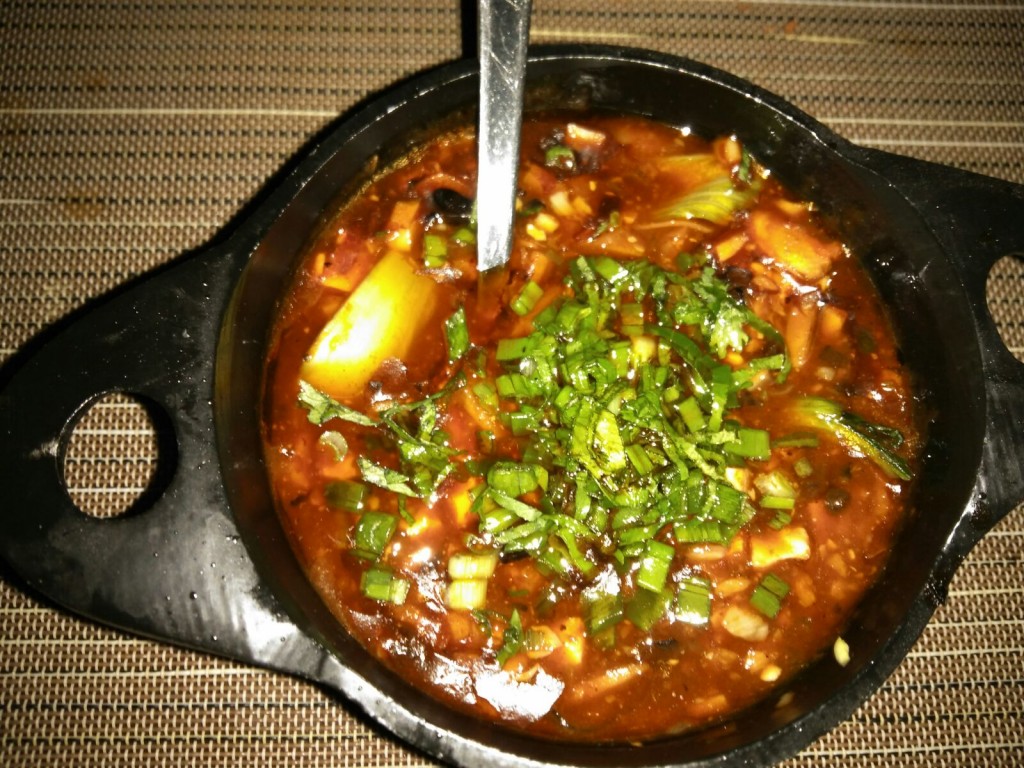 The Assorted Veggies in Black Bean Sauce was delicious with a strong black bean sauce flavour. With right veggies – zucchini, Chinese cabbage, pokchoy, spring onions, baby corn, broccoli, mushrooms, it's sure to make a true foodie happy. Both Fried Rice and Hakka Noodles were mildly spiced to accompany the gravy dishes. I found the fried rice quite colourful with finely chopped carrots, baby corn, zucchini and bell peppers.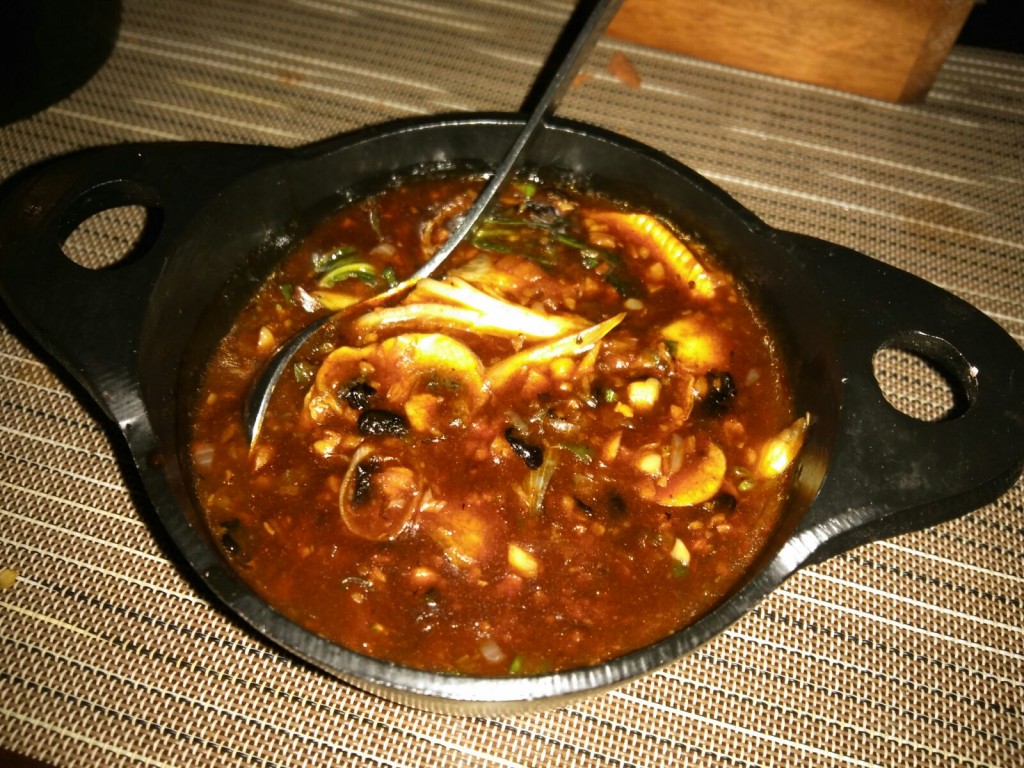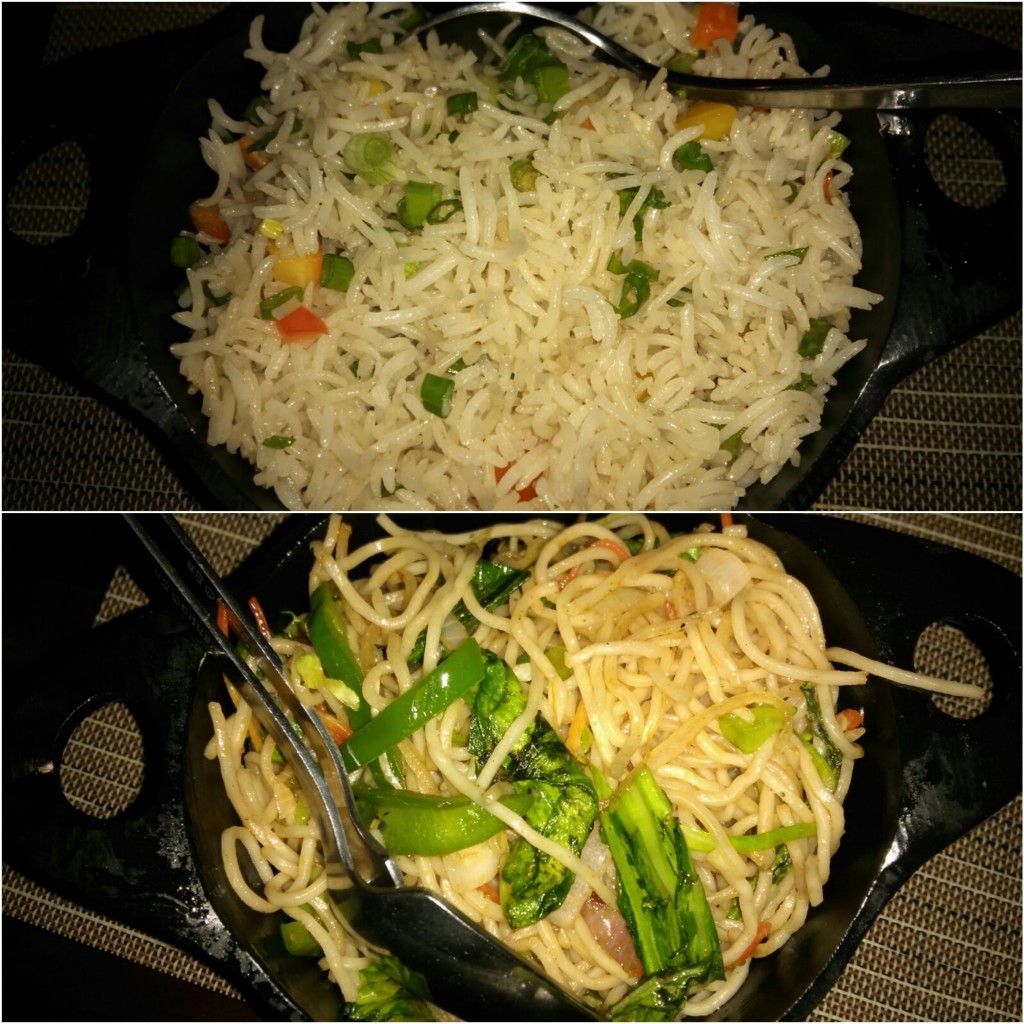 For desserts, we had Sheer Quorma, the only available desert. Though, we wanted to have Chicken Halwa which we have heard great reviews about but it wasn't available at that time. The Sheer Quorma was made with milk sevaiya, Milkmaid, Almond, Pistachio which was nice and had a rich consistency and the right sweetness.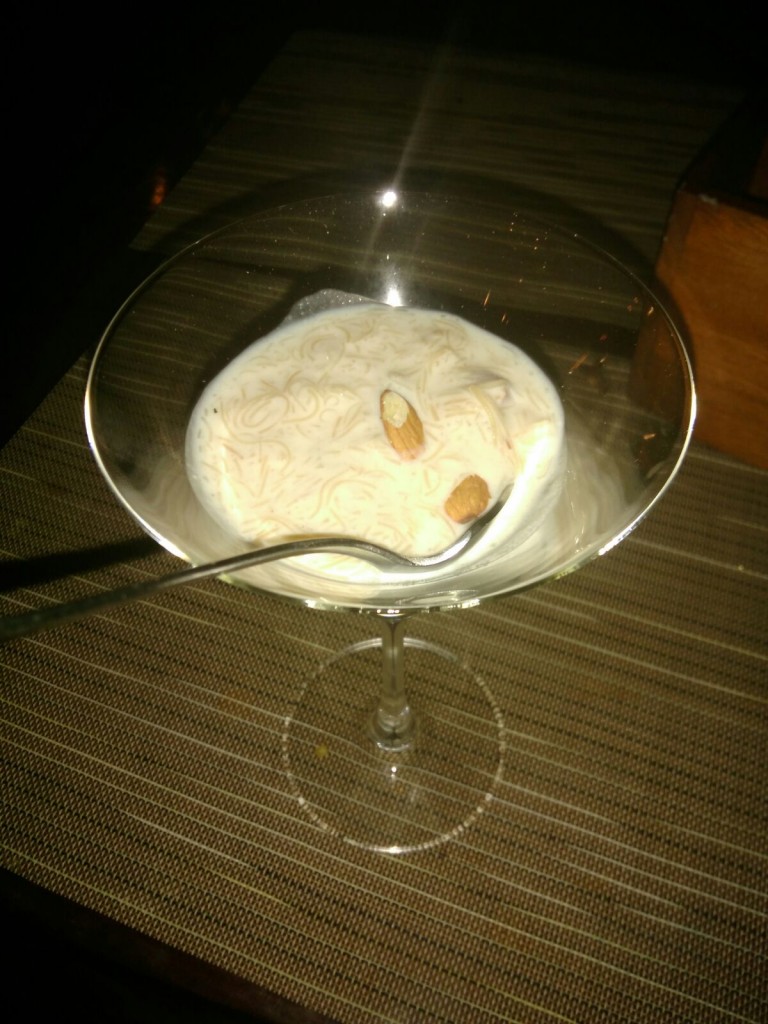 Overall we had a great time at Butler House with the right hospitality offered by Chef Manish who took great care of us. A true gentleman who wanted to be a chef right from childhood and relishes Sheer Quorma, Murg Halwa, Mutton Korma, Wasabi Prawn and the Butler House Special Pizza. The smart chef made us taste all his favourite dishes!!
Photography Credit: Aman Vohra