The word Shangri-La defines an imaginary paradise on earth where life approaches perfection. The aura created at Shangri-La's Eros Hotel, New Delhi was totally mesmerizing and jewelled with Christmas spirit. Shangri-La's Eros Hotel hosted its Annual Christmas Tree Lightning Ceremony at the hotel lobby.
The Christmas tree was beautifully made up of dried twigs and loaded with red berries and white coloured small teddy bears hanging. Gifts wrapped up in different colours were placed all around the tree giving a feel of Season of gifts.The red flowers with red apparel perfectly accessorized the dried twigs. The Christmas tree has been an outcome of thoughtful green initiative of the hotel team which took them two months to finally shape the environmental friendly Christmas tree.
A beautiful house in raw brick effect was created with snow effect and twinkling stars hanging everywhere.A beautiful wreath placed right in the centre of the house symbolised festivity spirit of Christmas. In another corner Santa Claus was seen sitting in an open sleigh with a snow ball in his hand.The snow effect was beautifully created so very close to natural. A first look at it and the mind just hummed 'Dashing through the snow…O what fun it is to ride!!!'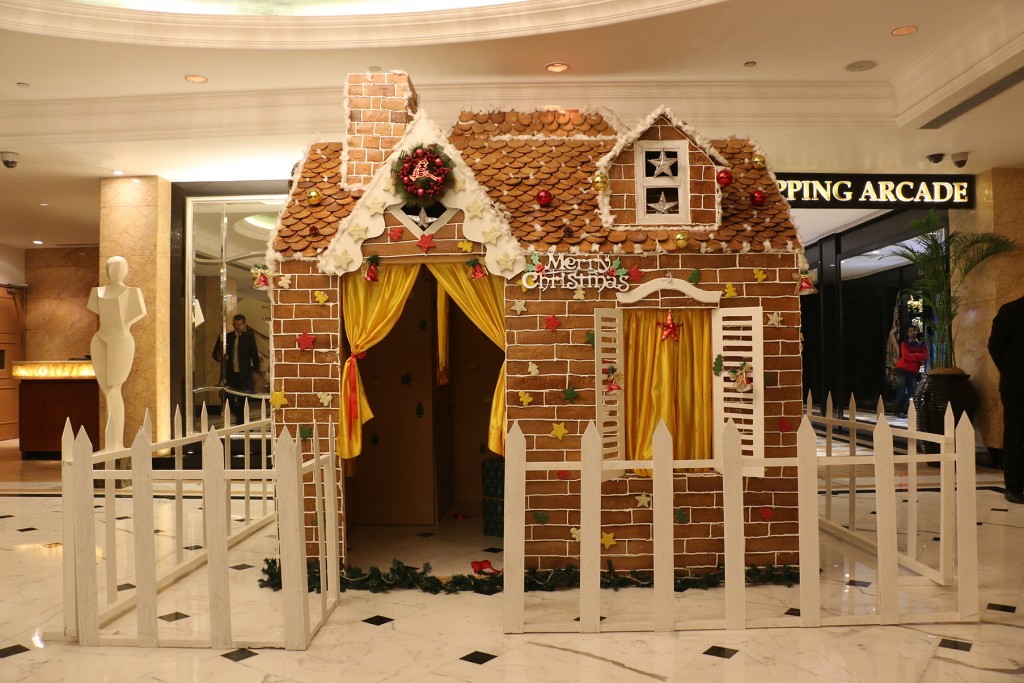 Everyone present there was given Santa hats to come into lively spirit of Christmas. Guests were welcomed with chocolate Santa, plum cake, cinnamon balls, candies, gingerbread cookies and mulled wine.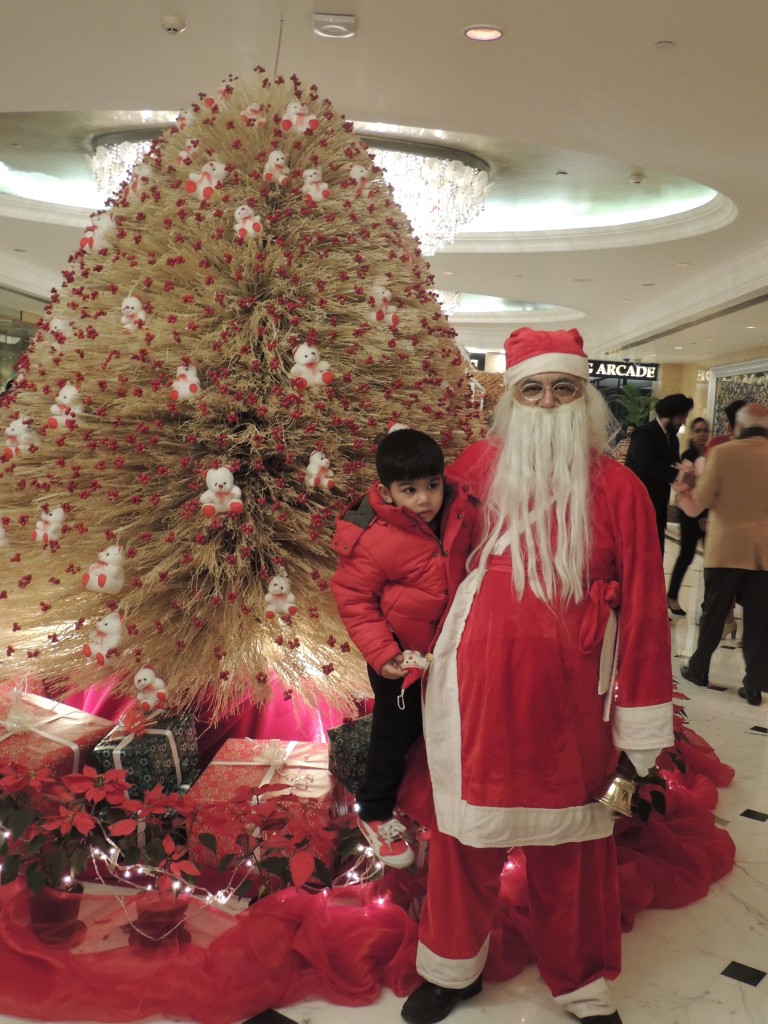 The evening geared with General Manager, Mr.Parmeet Singh Nayar addressing the guests, followed by the entry of the evening's host. Kids with Santa hats were given a task to hunt for the magical switch in and around the tree to lit the Christmas tree.The enthusiasm to be find the switch at the earliest was clearly visible amongst the little ones.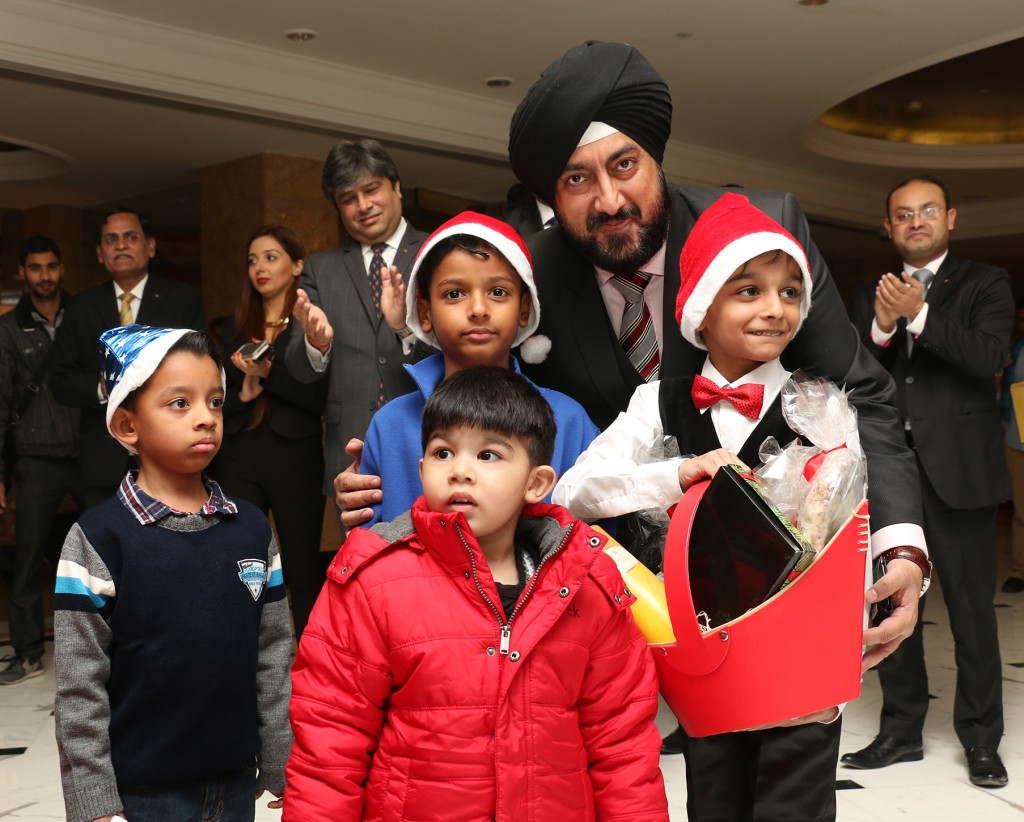 Mr Nayar along with the management and the young boy performed the ceremony of Tree Lighting. As soon as the Santa appeared ringing his bell, the little ones surrounded him to gather their share of goodie bags. 'Jingle bell rock', 'Joy to the World' and 'Santa Claus is coming to town' by young carollers reverberated through the lobby as everyone sang along and cherished their childhood memories of Christmas.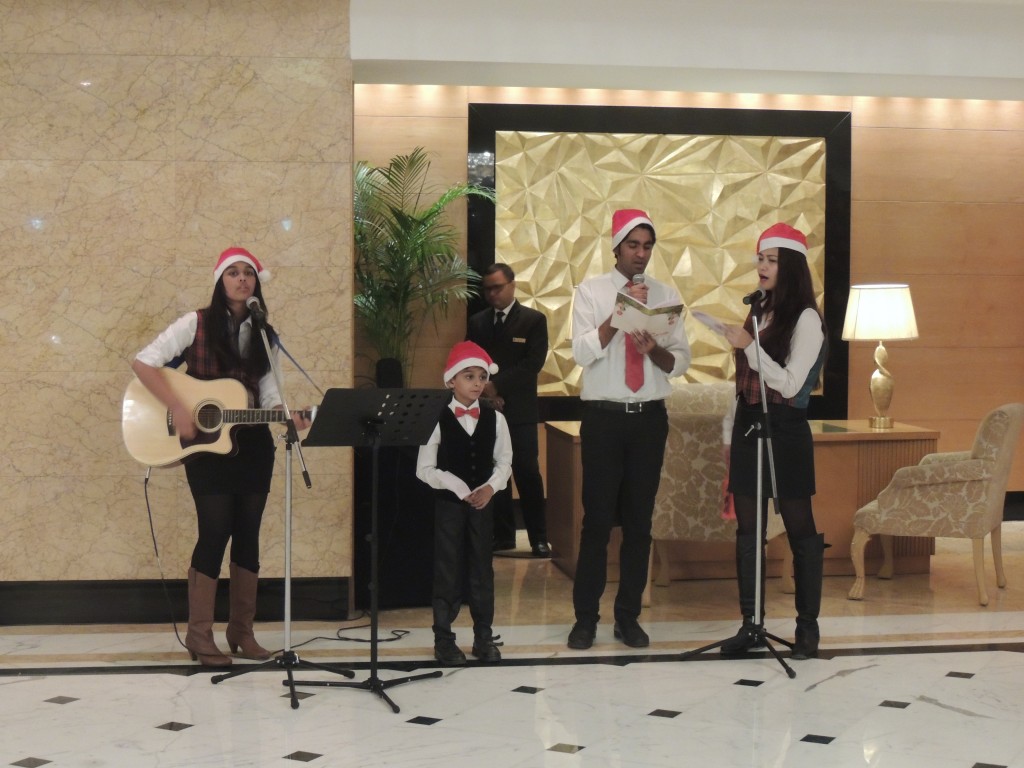 An effort to help the needy people and spread some happiness in their lives was made by the hotel by inviting guests to adopt the Hotel's festive Ambassador "The Baby Bear" for Rs 300 each. The funds raised would be donated to the hotel's Embrace Partner, Noida Deaf Society (Shangri-La's care for People Project).
Shangri-La's Eros Tree Lighting Ceremony was full of warmth, enthusiasm, festivity and making upto royal standards of Christmas tradition.
Review Credit: Sonal Gupta