Who doesn't want to go back in time? If that's a long lived wish, we could help you. No, we don't have a time machine in hand but all you need to do is come to Rajouri garden….still don't believe us? Read on to know more!!
Its Dinesh Arora's dream as the new place "The Common Room" is made with dreams & nostalgia. The nostalgia when we used to live in Archie comics and tape recorders. The dream room I call it! You will fall in love with the interiors and would come again for it as it leaves you with fondest memories and great food taste on your tastebuds and wish more everytime, especially the two mikes… I kept looking at them wanting to sing and the DJ console making somebody's dream come true. Yes, it's possible in this dream room where you will find Rexene sofa with silver beads which are comfortable, big and enormous, wooden bar with bright yellow bulbs and wooden stools with lots of books like our childhood superhero Archie, Superman and the Tinkle series. So all those who still love Disney and Archie, this is the place to hit to have lotsa fun in the super chilled chambers of the common room. You will also find other books like Jackie Collins, How to be a movie star & the very romantic Mills & Boons. The balcony area gives you a sneak view of Rajouri Garden with fun, lovely, lively and colorful posters everywhere on each wall in the balcony. You will really feel like singing and dancing and feel the romance, the fresh air and whisper on the mike in the dim light by the bar.
We started our order with some classic drinks like mango juice called the Alphonso Twist which was sweet and spicy with red chillies, chaat masala & roasted cumin seeds tasting somewhat like aam panna. It was a spicy treat to start with. The Green Apple Virgin Mojito with mint, pieces of green apple, basil leaves & lemon chunks was especially customized for me and was not on the menu but tasted fresh, breezy, light & refreshing.  The Purple Orchid mocktail was again a surprise with lime and ginger, grape juice, cardamom flavour. It was a bit strong but good (perfect winter drink)
Coming to the food, we started with Street Omlette which was served in an aluminum vessel with coriander chutney, sliced onions and lemon. The omlette had a filling of onions, tomatoes, green chillies & lots of coriander. It tasted superb…Street food in the confines of a café. I have never tasted such a delicious omelette… It was certainly a great start!!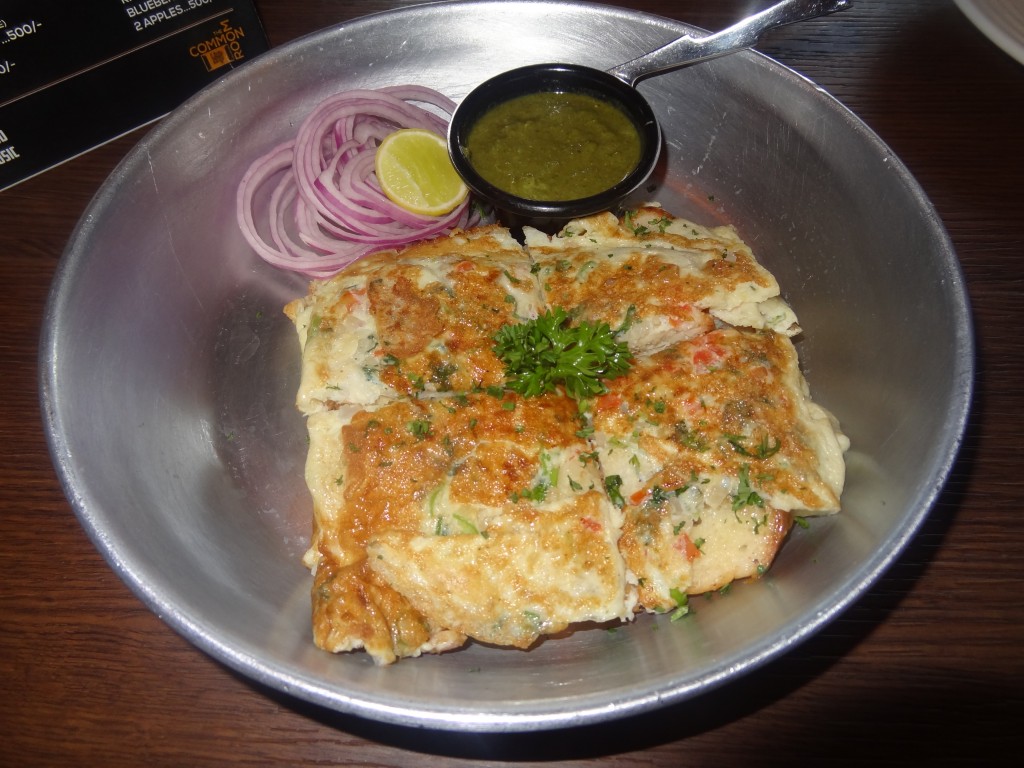 Next to make its way to our belly was Purani Dilli Ka Chatpata Roll (Chicken). The taste was proper old dilli style. Indian style gravy of tomato, onion, and chicken was wrapped in a fresh kulcha. Though a little spicy but very soft and lovely marination of all the warm and good chicken filling melted inside the mouth and tasted really good. The thick layering of kulcha made it relishing with the generous filling and the dish was served with coriander chutney. The dish certainly does full justice to its name.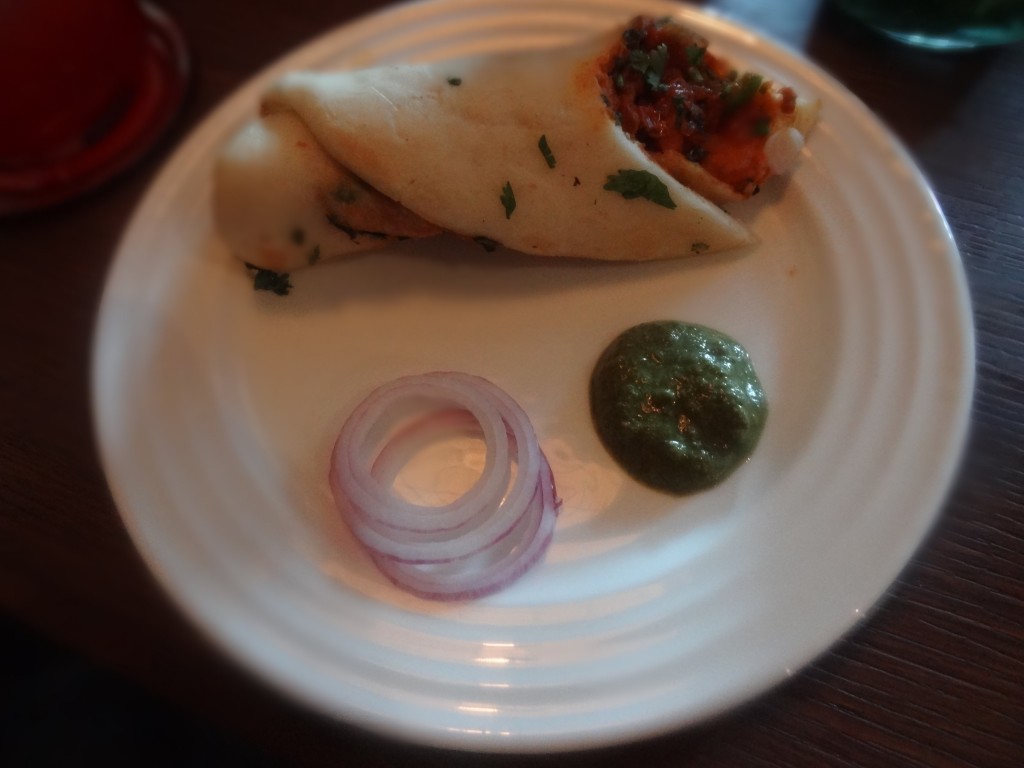 Next was Kung Fu Cigar Rolls. Crispy rolls with a filling of shredded chicken, bell peppers, carrots and served with chilli plum sauce. They were very nice, tasty and gave me satiety and full warmth. They left a happy feel in my belly.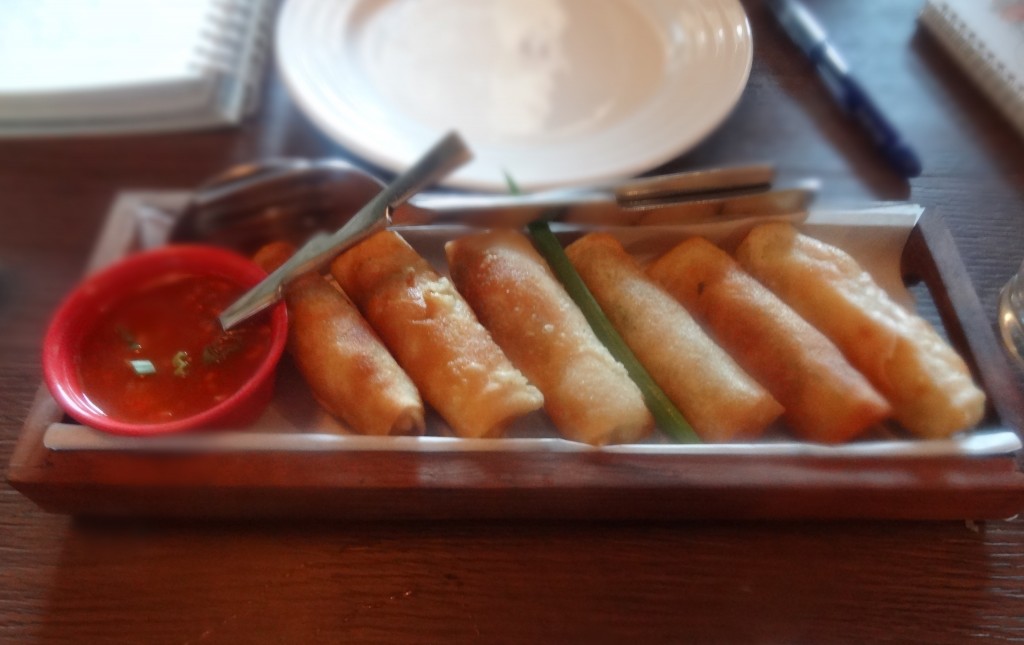 We also tried a few milk shakes on the recommendation of the manager. It's an American concept of having milk shakes with food and is now catching up here in India as well especially Delhi. The first one we tried was Chocolate fudge brownie milk shake.  The shake was full of chocolate; it was heavenly delight purely delicious and sinfully chocolaty yum. The second one was Oreo cookie shake which was also delicious, actually better than the fudge drink. It was much more creamy and frothy and ten times more yummy and fulfilling. A must try!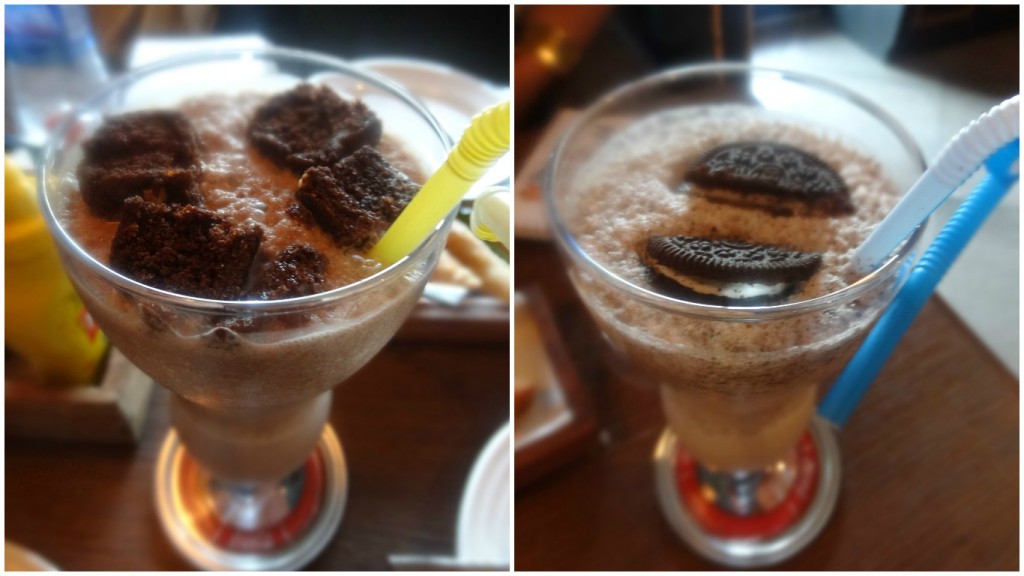 Next dish we tried was Arabian Nights Platter– a Middle Eastern delight consisting of hummus, great tzatziki, tabbouleh, fatayer and falafel served with warm pita bread. It had a great Arabian taste. The pita bread was real soft to bite and all the dips were great as accompaniments.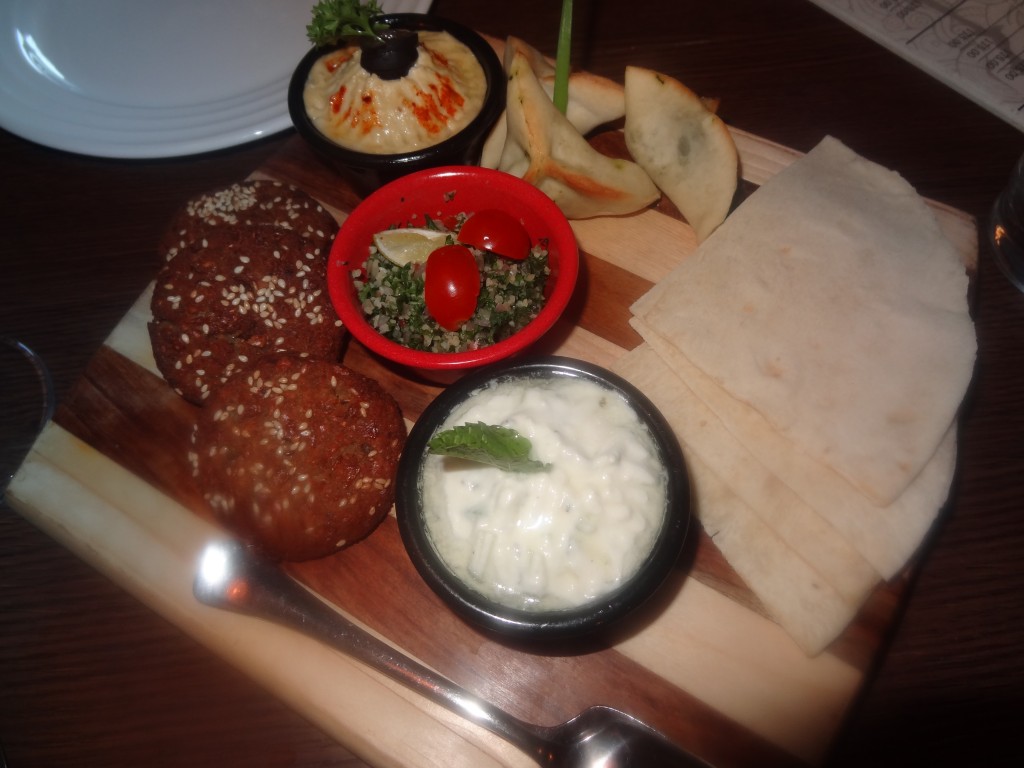 The next dish on our test was Fish fingers which were called Fissy Fingers here. They were very soft on the inside but crisp on the outside. Soft fleshy fingers to munch as a snack tasted great with sauce dipping (tartar sauce), a cheesy munchy surprise and most recommended as they use sangara fish (an A GRADE fish superb in quality). It stood out and was real delicious so all fish lovers you have to taste this one for sure.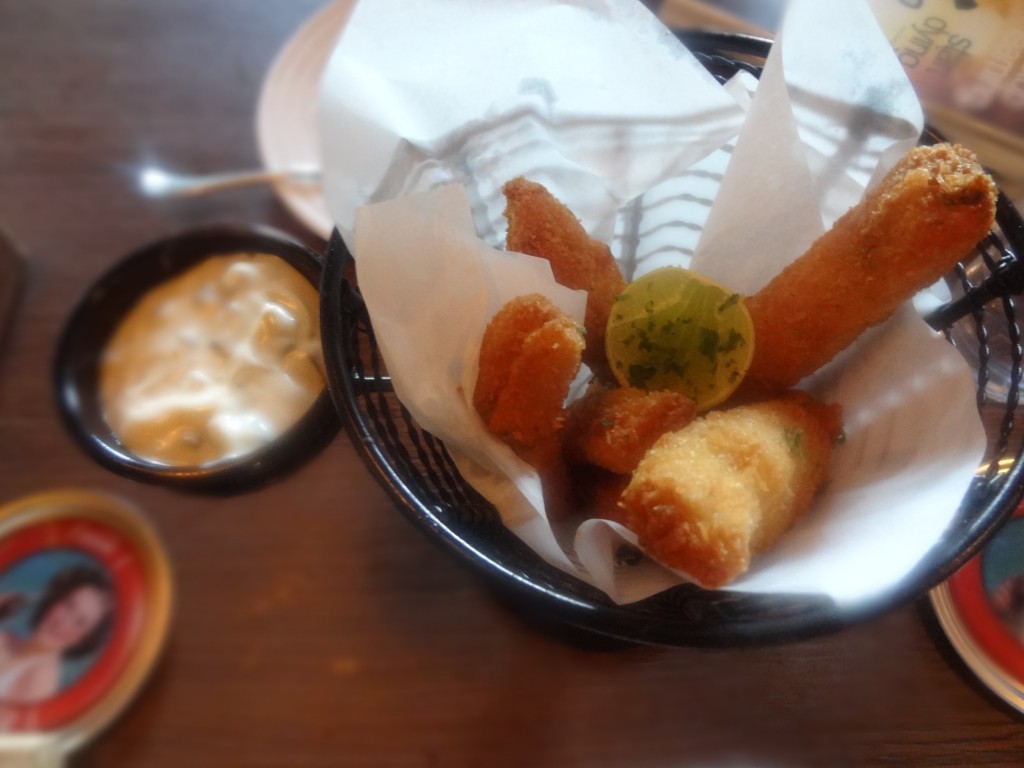 The Basil Pesto and Cream Pasta was tossed in pesto, finished with cream and parmesan cheese and served with two crispy and soft loaves of garlic breads. It was cheesy & tasted perfect!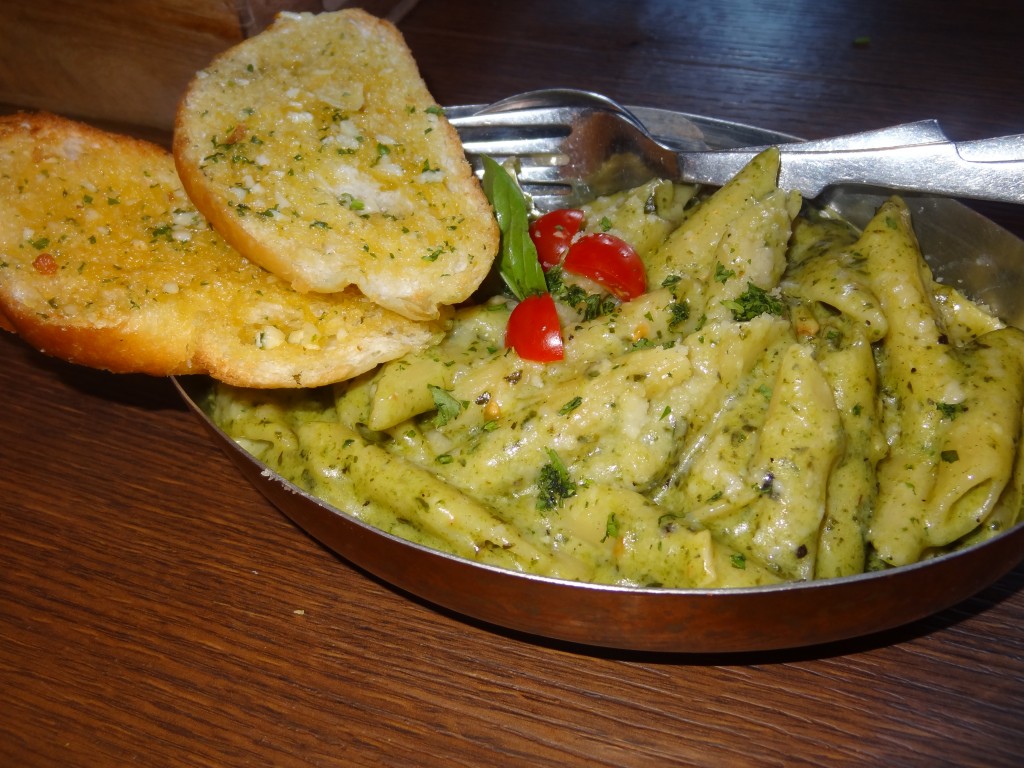 The Chicken Caeser Pizza was another great Italian delight!! Caesar salad being converted into pizza, just an interesting twist to the salad tale. It was thin crust pizza with lots of mozzarella cheese and topping of grilled chicken, iceberg, olive, and cherry tomatoes for garnishing on the crispy layer. Olive oil was also sprinkled on the top.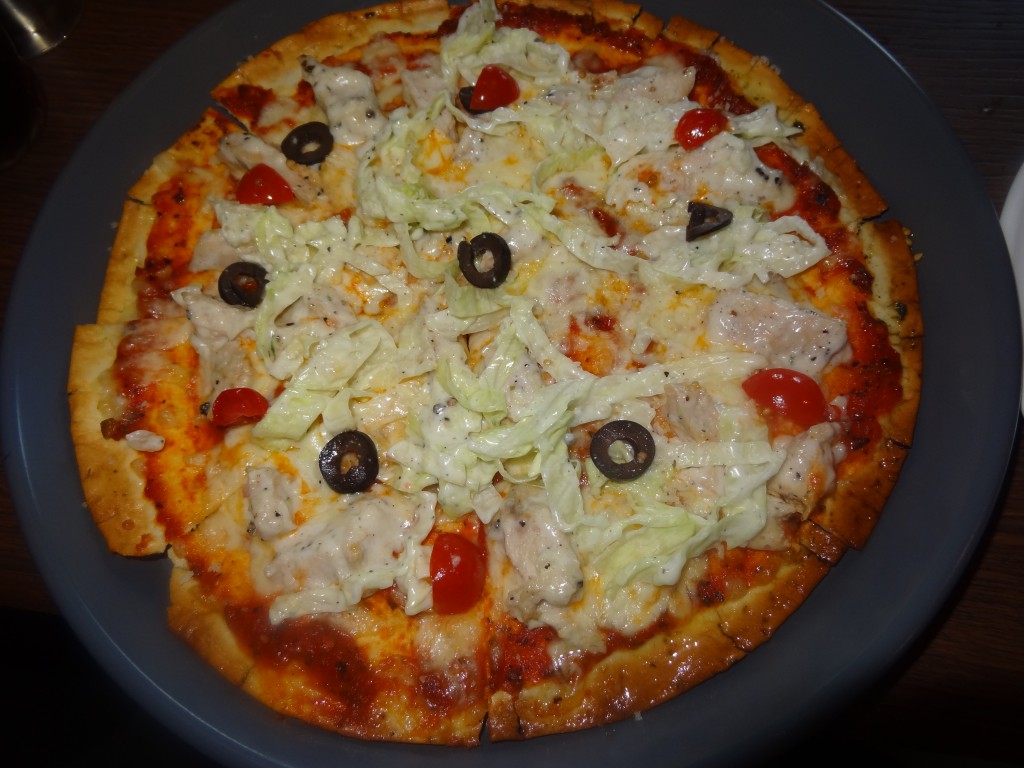 The last dish we tried was Hot N Crispy Cottage Cheese with Hakka Noodles. It was very spicy yet crispy braised cottage cheese tossed with assorted sweet pepper and house special spicy sauce. The noodles were nicely done in red bell peppers and lots of beans and they were actually garlicky and spicy served with crispy veg spring rolls. A must have for spice lovers. Great to end the meal on a spicy note!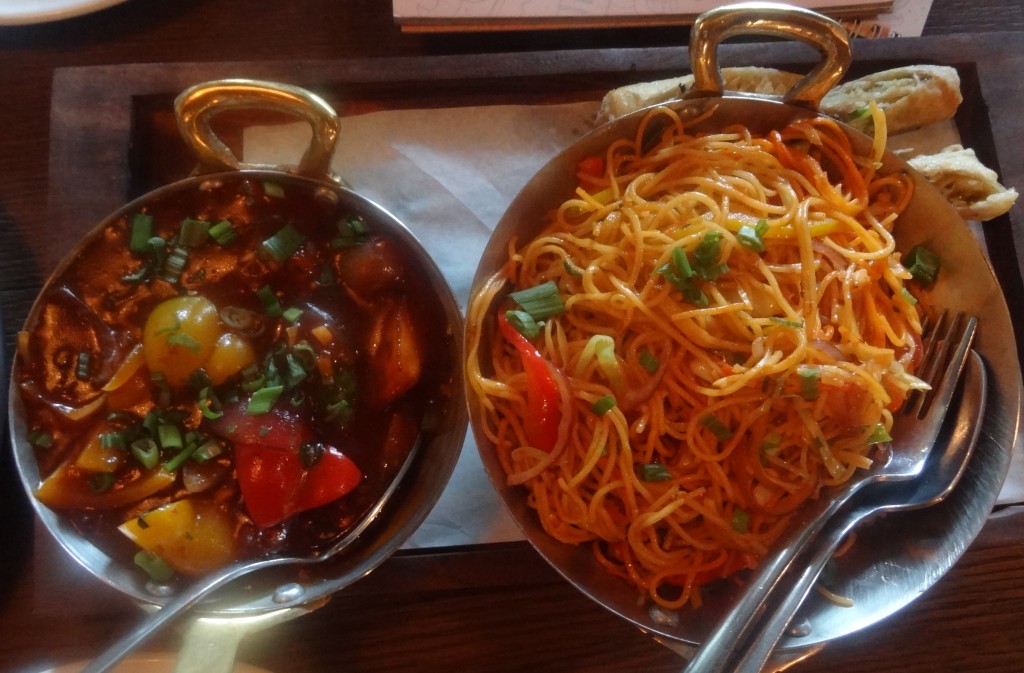 The Back Benchers Chocolate Brownie with Vanilla Ice Cream- brownie with vanilla ice cream is an all time favourite.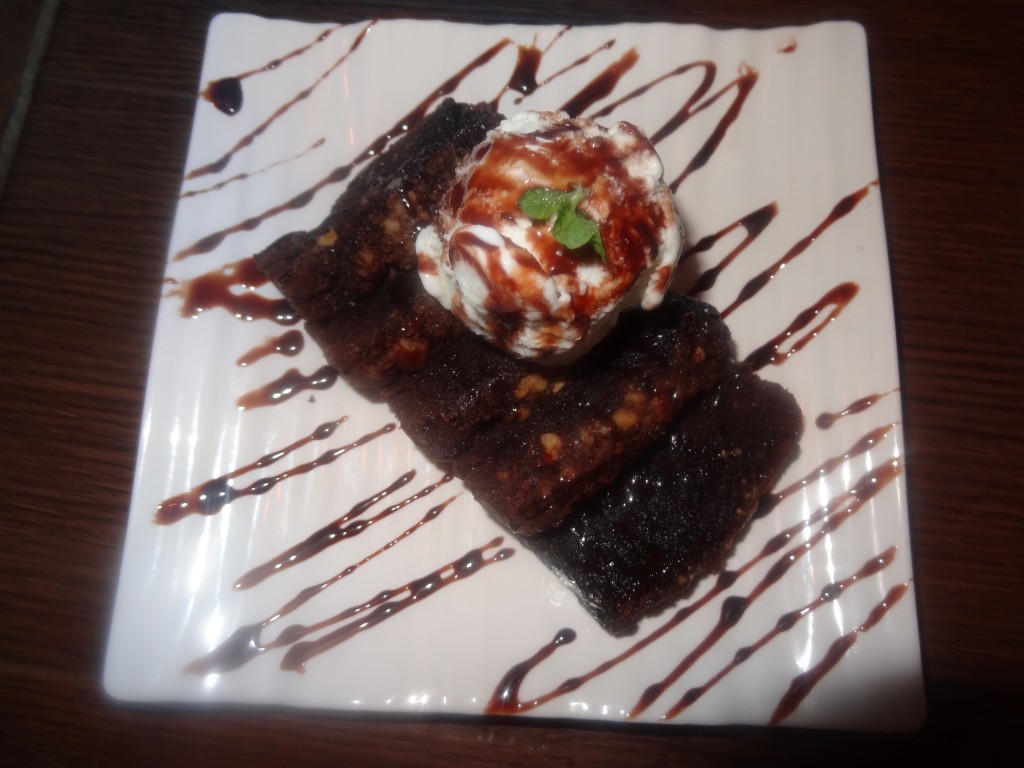 For desserts, we had the Apple kheer. It had thin sliced apples over kheer and was nice homely like made with mom's love.
It was great to meet the chef Dev Joshi towards the end as he entered with a big smile. With his personal touch he made the dishes absolutely delightful along with a team of 10 chefs. One person I would really like to acknowledge is Mr. Rahul Dalal, the super efficient mananger of the restaurant who took every possible care so that we feel comfortable and hooked to the food.
Common room has live bands like Peprico playing special music for them to keep the guests entertained and munch on the lovely food listening to their favourite sufi and rock music. People who sing can come and audition here and that will be uploaded on their FB page as well.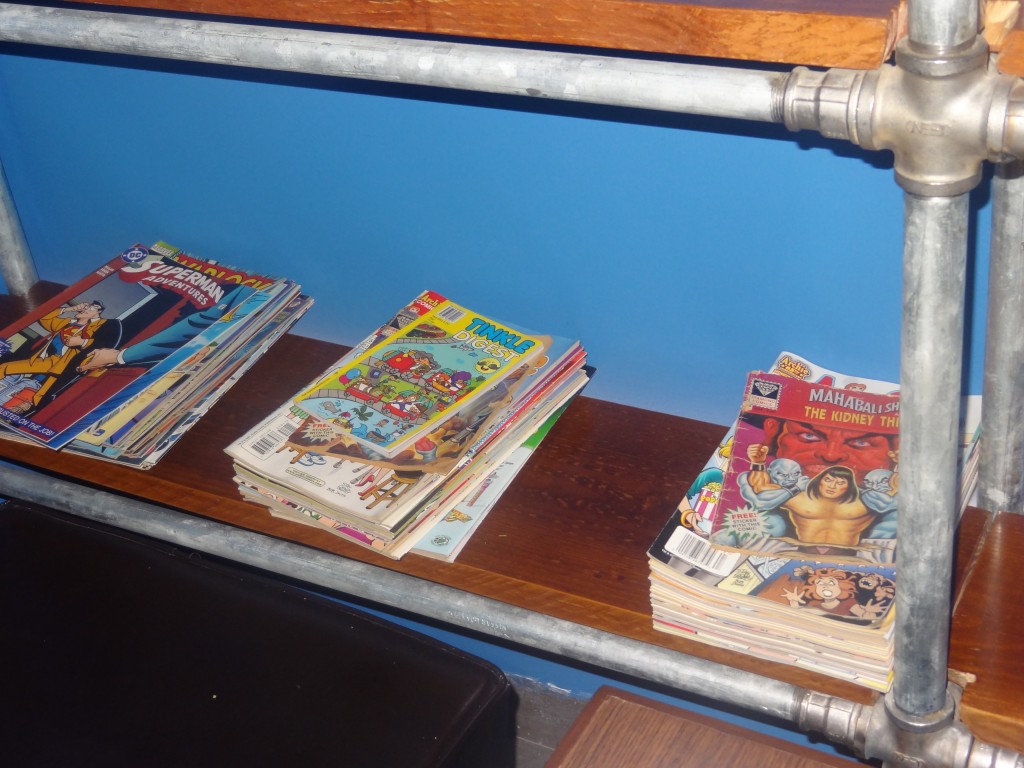 Dinesh Arora rocks with his new venture without doubt be it the quality of food, music, talent, drinks- he provides the best. So I say with joy here that Common Room is a place for dreamers and achievers…. A place which makes you rekindle your long lost memories and is also a platform for budding talent. The good news is that Dinesh is planning to open 2-3 more outlets in Delhi & NCR in the next six months .Its surely a place to unwind with friends after a hard day at work with great music and ambience.  So take out some time guys and come here and I am sure you will thank me for the rest of your life to give you the address of a heavenly paradise 🙂