One word when I entered the Miele Lounge in Gurgaon was WOW! Team ChicLifeByte was recently invited to the Miele Lounge to experience the various Miele products available in the Indian fleet and we were simply awestruck by their appliances. Even some celebrities who own it are proud of it and vouch of its standards & easiness of operations & specifications.
Founded in 1899, Miele has been considered as the epitome of quality, aesthetics and technology across the plushest estates and homes around the world. A manufacturer of luxury domestic appliances, Miele brings to India, German craftsmanship, engineered aesthetics, innovation and ultimately an embodiment of excellence. The Miele motto has been "Immer Besser" or "Forever Better" and this philosophy is still reflected in the legendary quality and longevity of the products.
To experience the Miele range of appliances, Miele has a world class, state-of-the-art Experience Centre in New Delhi, to provide Indian customers with an opportunity to witness the aesthetics and functionality of its legendary products on a 'By Invitation or Appointment only' basis.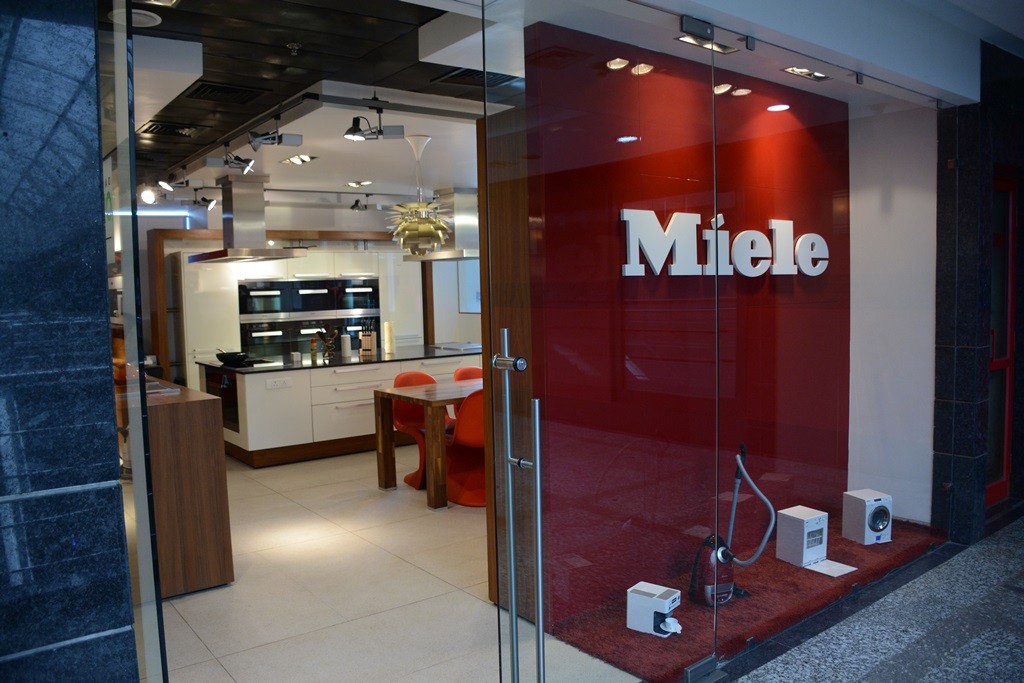 Miele has introduced new inventions in technology for the stressful lives of today. To make things easier & simpler, Miele comes to play because they are the pioneer in making washing machines, dish washers, coffee machines, refrigerators, wine conditioners, microwaves and other kitchen appliances.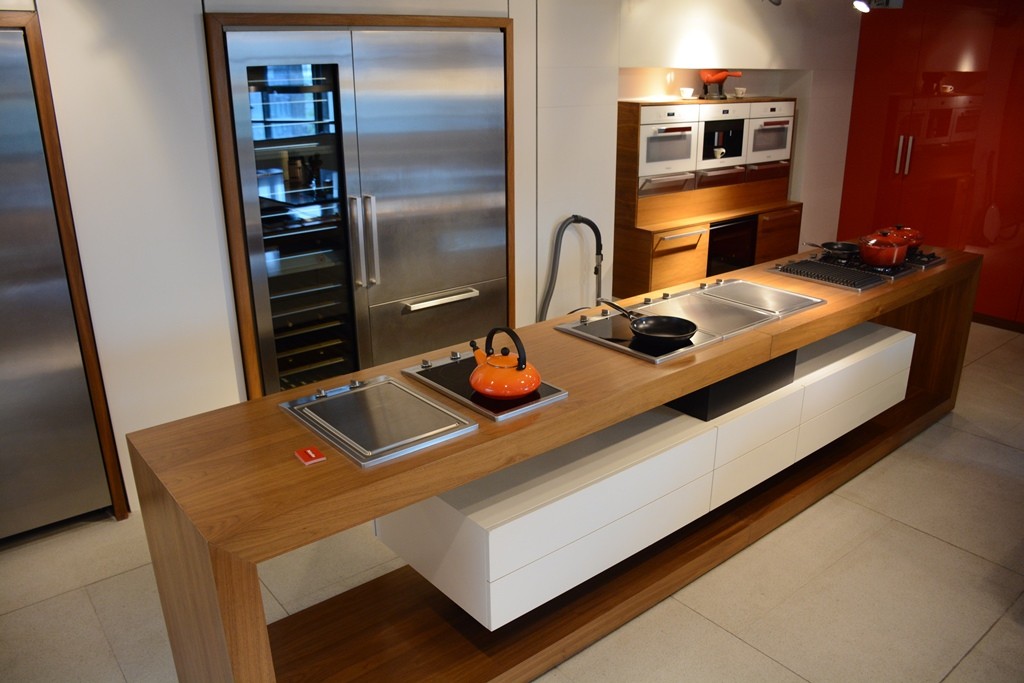 We were first introduced to refrigerators which could be single or double door according to the needs & size of the family. They come with a touch panel with automotive sensors and very convenient & easy to use. I saw a combination of the left hinged freezer & right hinged freezer there (Capacity: 187 litres + 453 litres). The door racks are dishwasher proof and the ventilator ensures uniform distribution of temperature along with brilliant halogen lighting. You also have an option of adding a wine conditioner which has a capacity of approx. 102 bottles. The refrigerators energy consumption is less.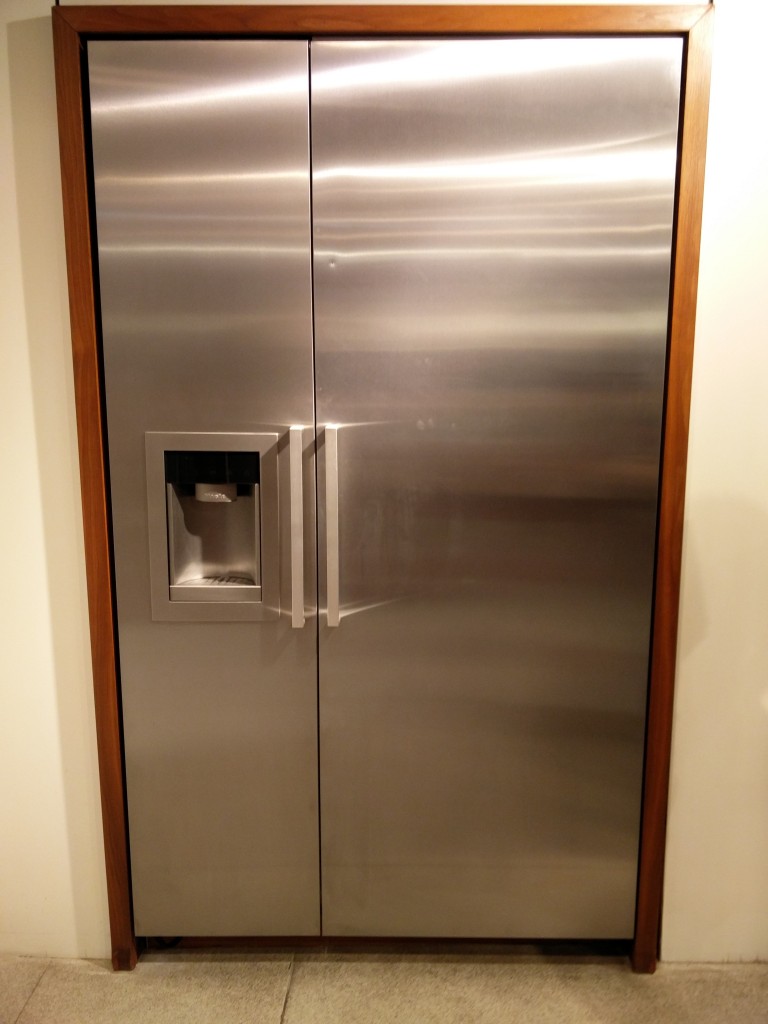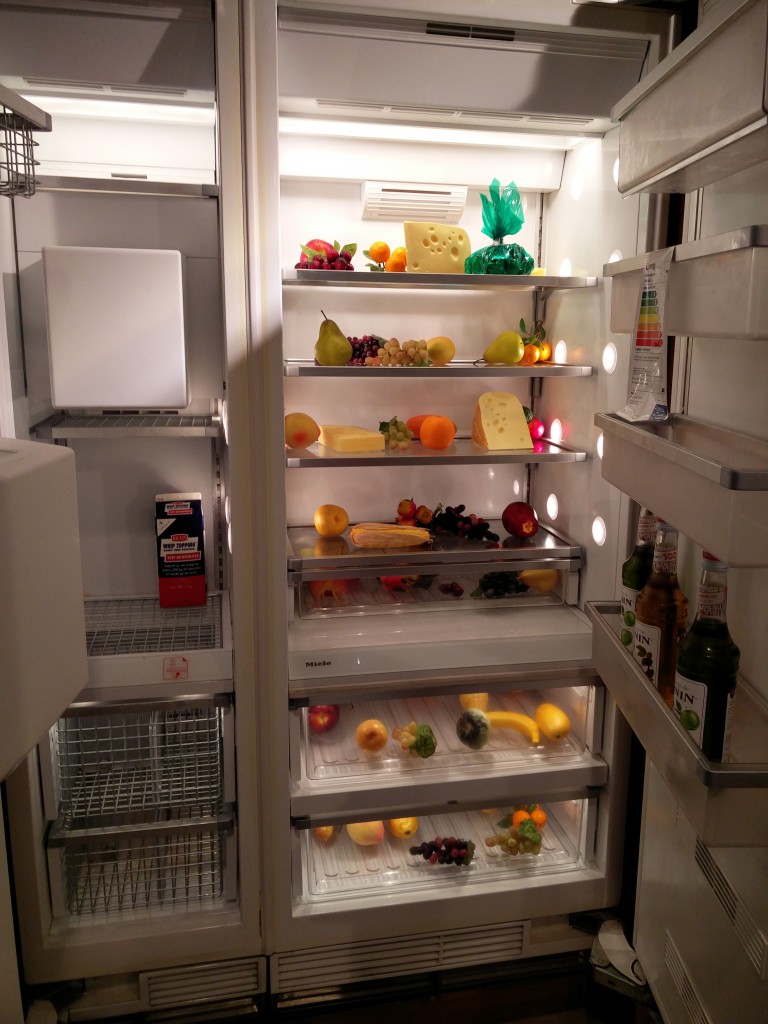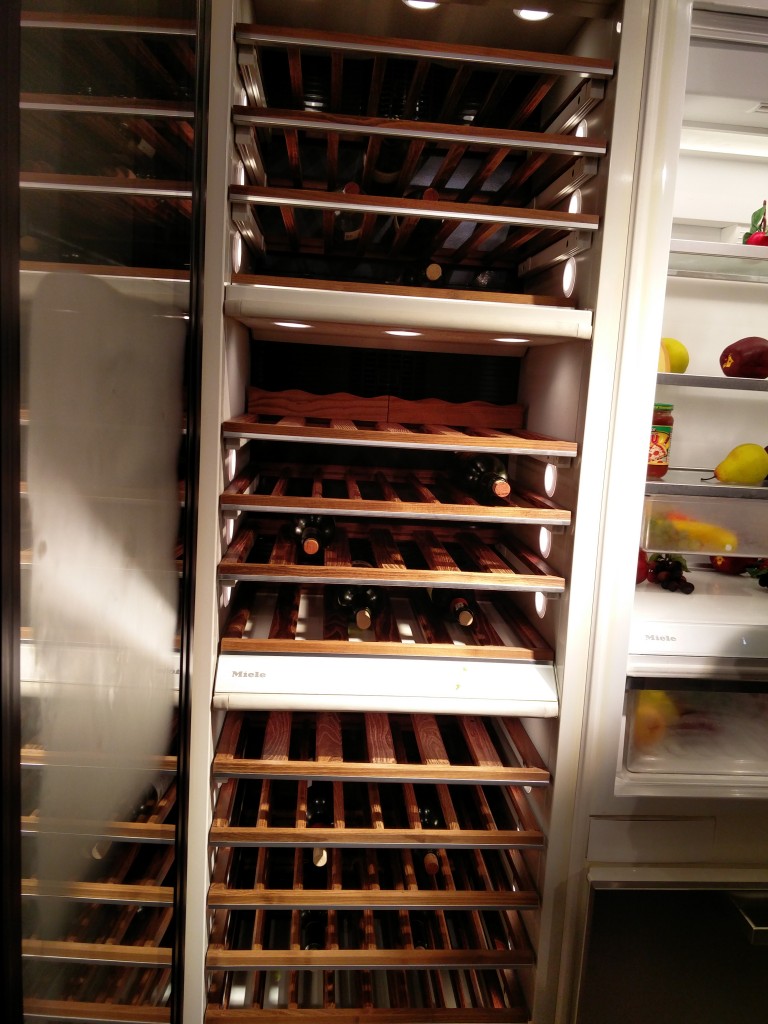 We then saw the Coffee Machines which have a unique OneTouch feature allowing to prepare two coffee specialties such as latte & cappuccino at the same time. There are separate slots to store coffee beans or powder, water along with a waste container & drip tray as well. It even senses the size of the cup using its CupSensor.The machines have a container to keep cups & saucer warm too. Priced at INR 3,69,990, it is expensive & luxurious but yes easy & amazing. I tasted the cappuccino which was made right in front of me and tasted sinful.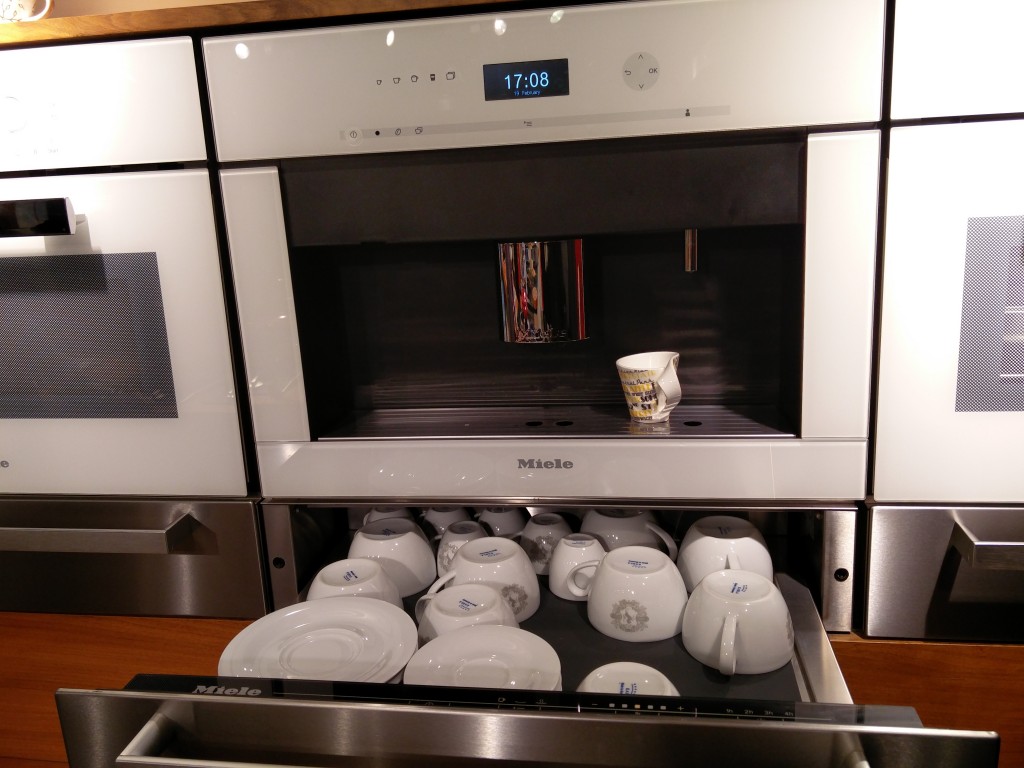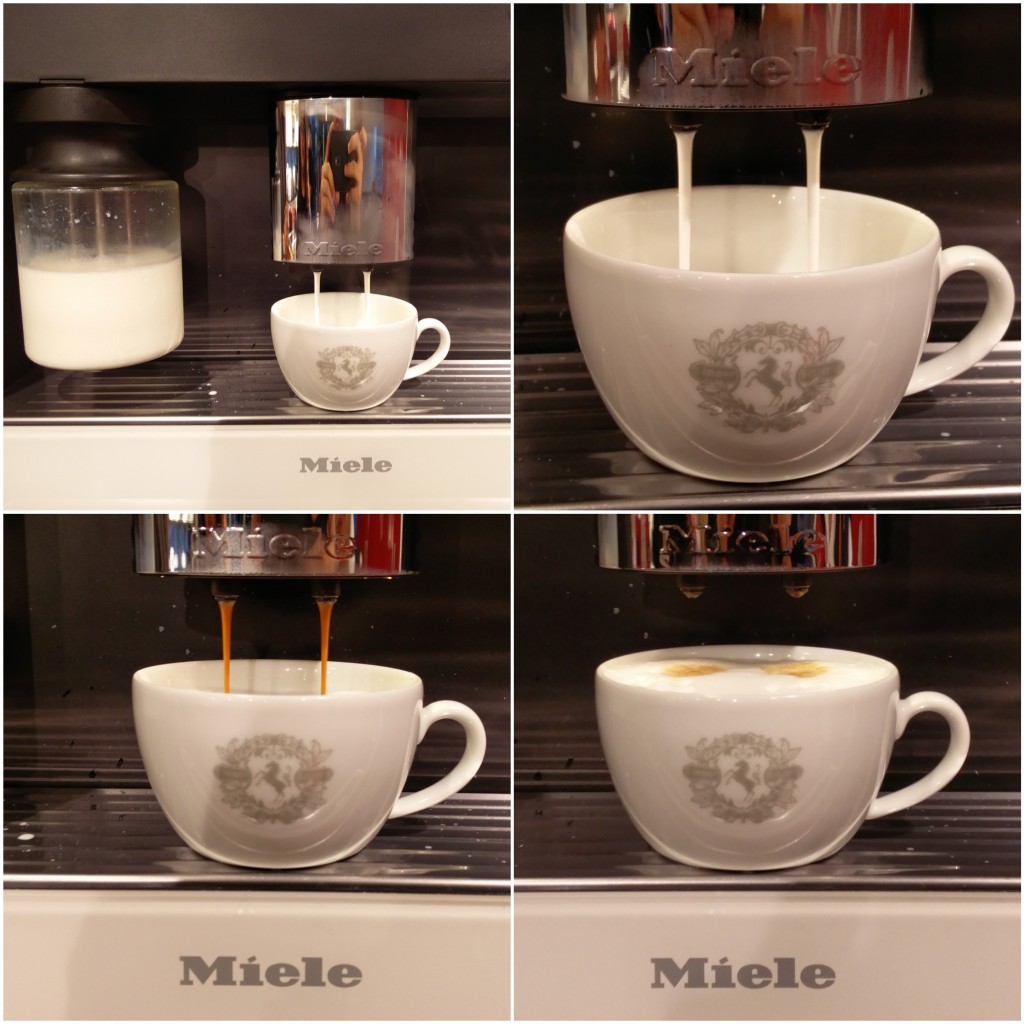 The microwaves have a huge capacity with a 40 cm turntable and LED lighting. The surfaces are easy to clean without any use of detergents. One of the microwave even had a steam & water compartment with automatic function. Steaming is convenient using Miele products. All the instructions come on the screen and it makes the task absolutely simple. It is quite neatfully designed for fast & automatic service to mankind. The price range of the ovens start at Rs. 70,000 and go upto 9 lacs.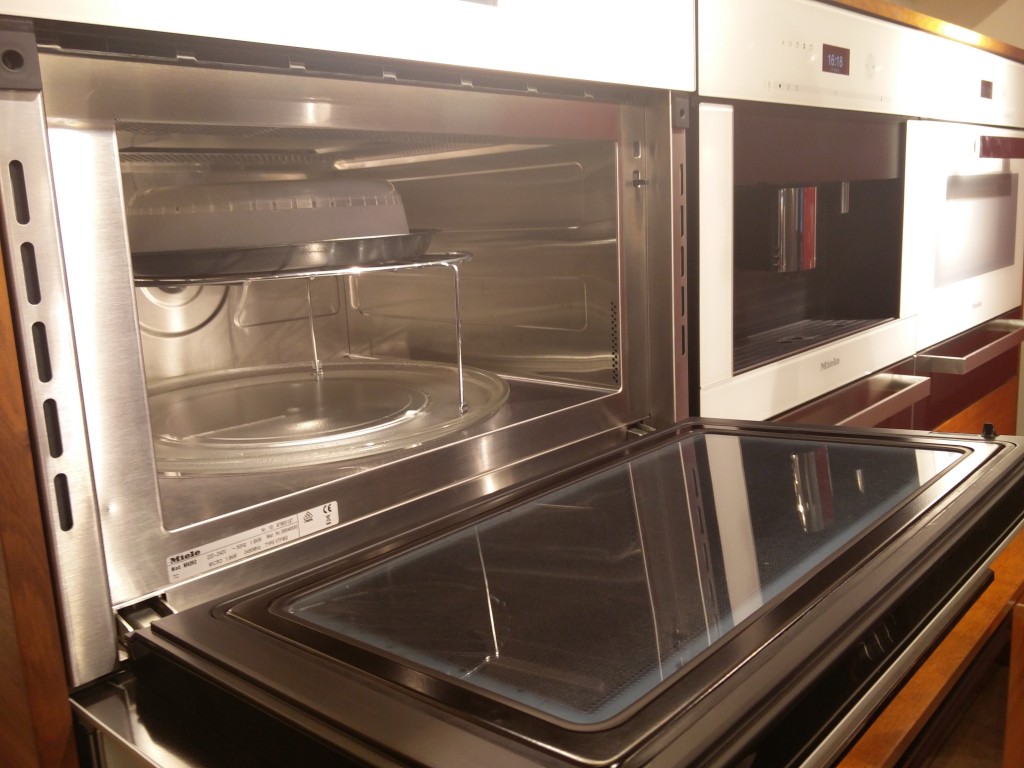 The technology is so advanced that if you put a turkey and insert a roast probe in it, the oven will automatically select the optimum cooking time and temperature & cook the turkey perfectly. It's just like a personal chef. Isn't that amazing?
All the machines have auto-programmed in-built mechanism & even someone like a teenager can understand & cook using it. The Steam Oven ensure even distribution of steam with temperature alignments. It has a large cooking compartment which can cook large quantities at once.
Inductions are available with automatic functions & sensors and power levels/time can be selected for each cooking zone. The gas automatically turns off when milk or water boils so there is no hassle of spilling. It has a pause & play button as well and the edges are absolutely cold. Only the marked area on the induction is warm. It has a boosting function for faster cooking perfect for those quick hunger pangs. The bigger inductions have 5 zones perfect for a big size family where you have to cook a lot of dishes at the same time.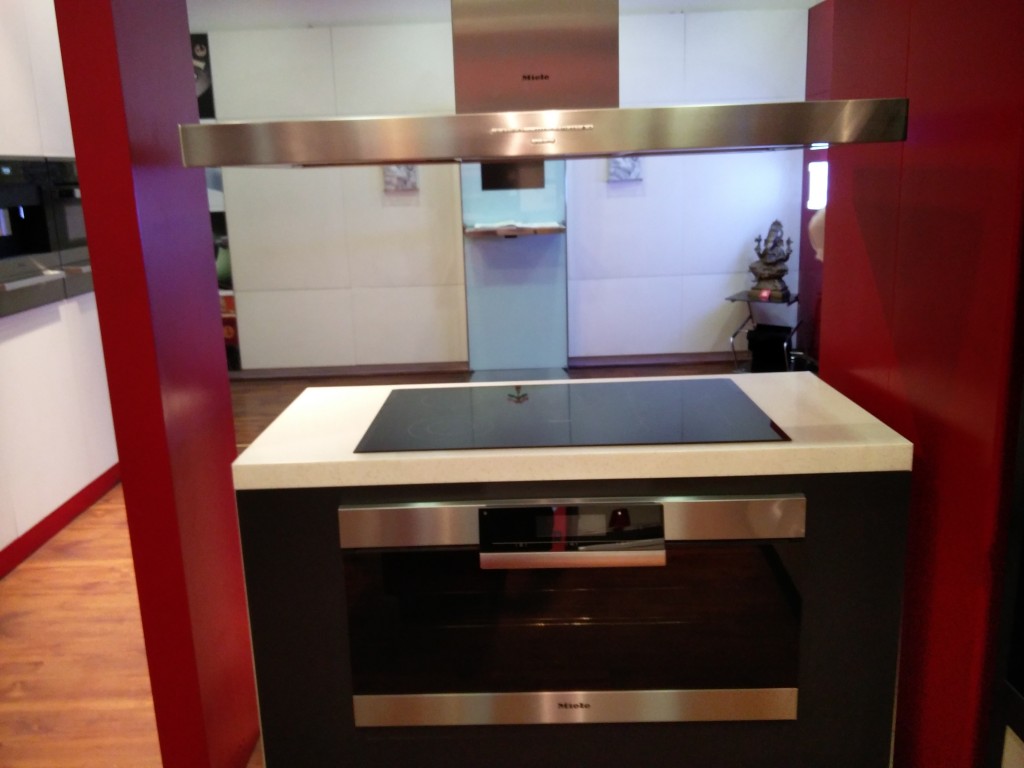 The barbeque grill has lava rocks which can be re-used again & again. Cleaning is simple with water. It has adjustable settings with low energy consumption and allows you to cook & keep the food warm owing to its two separate grill zones
Each & every machine is individually tested & quality assured. They make no noise, no sounds and only the powerful action of the machine works.
In a candid conversation with Ms. Gunjan Dua, Assistant Manager- Corporate Communications at Miele India, she mentioned that there are people using the machines successfully for 35 years & they are satisified with its durability, efficiency & supreme quality which is a ten notch high standard. Indians want these machines here & that would definitely make their life problem free & easier.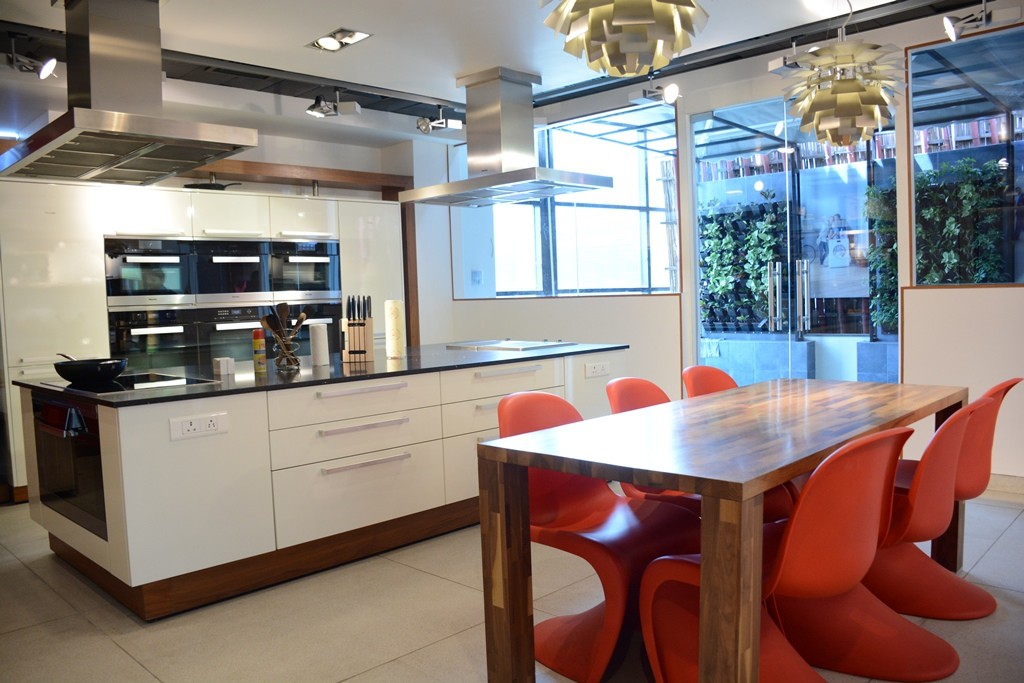 Even Steve Jobs who was a perfectionist & finicky person and always cribbing about clothes not cleaned properly loves Miele. He has even written about it in his biography and mentions that he has got more thrill out of Miele appliances than he has out of any piece of high tech in years. Miele has indeed developed a good & hassle free approach.
Now Miele has a forte in washing machines as European countries are cold & they want quick, fast & easy working conditions. Vigorous lab testing is done and the washing machines have robotic arms for quick & fast washing of clothes. There is less water wastage in Miele washing machines.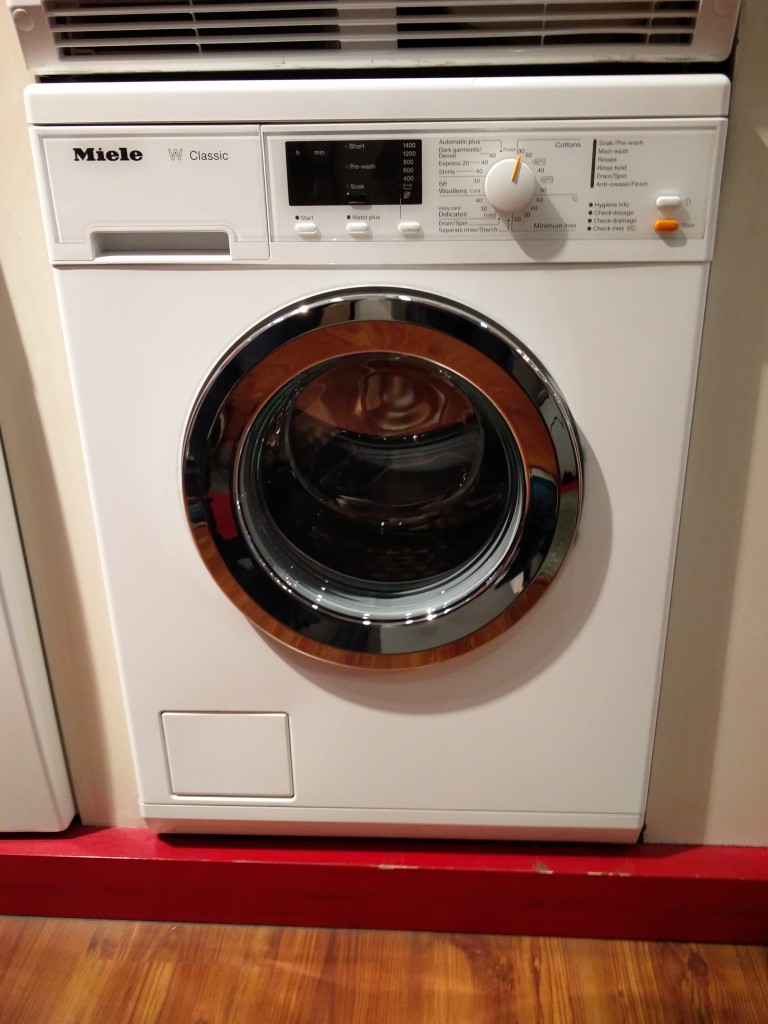 The machine's filters are hand crafted & specially designed for faster work. It sucks all the grease for supreme durability & fool-proof quality. It is made with patented stainless steel with 10 layers filter for neat & safe washing of any kind of garments. With the honeycomb drum with pre-ironing, there is no problem of lint in the clothes and the old clothes appear as good as new.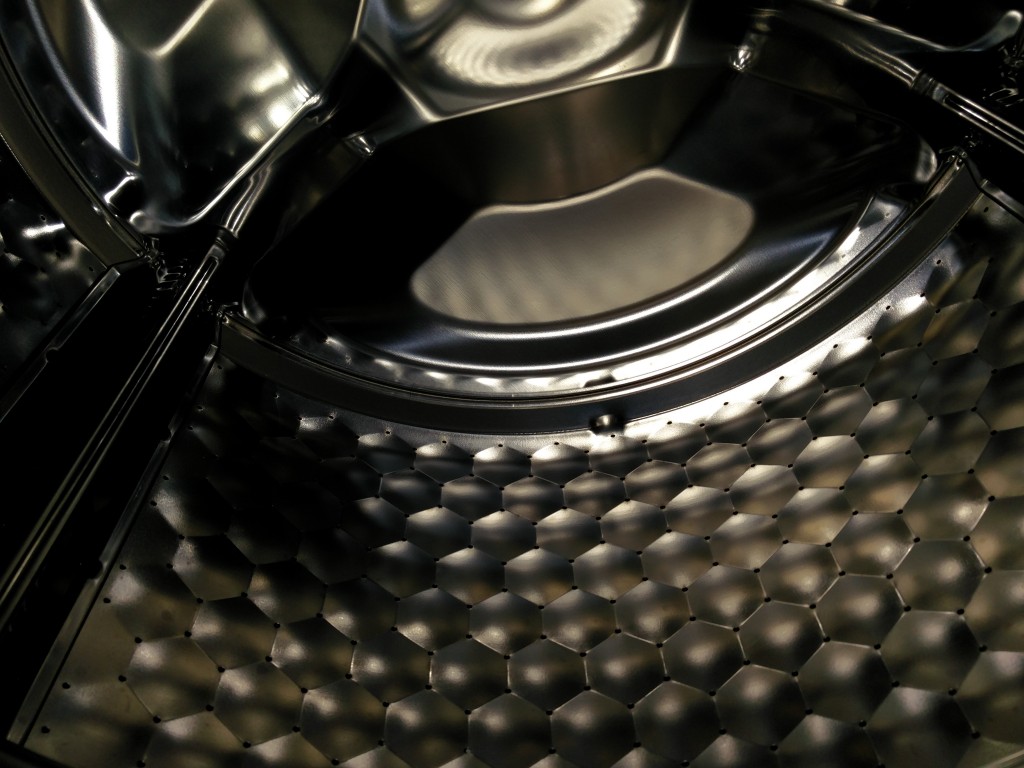 The CapDosing feature flaunts a dedicated section to dispense special detergents, fabric conditioners and reproofing agents from single-use capsules and will ensure that you do not require to visit the dry cleaner anymore. The machine has different settings for silk, wool, denims, cottons etc. The water comes with high pressure from the perforated holes. It is a sound free machine with no wobbling.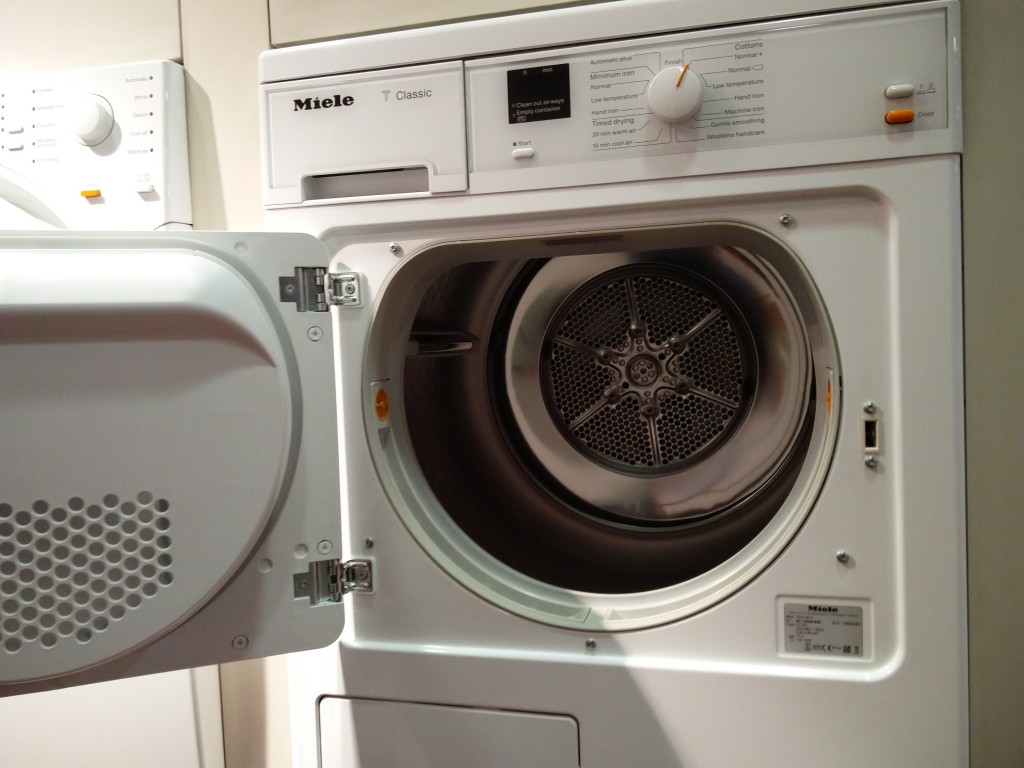 The tumble dryers bring out the perfect drying of laundries and make them fragrant at the same time. It has a honeycomb drum structure and the drying basket allows to dry your shoes & soft toys. They are soundless because a lot of precision, R&D and technology have gone into these machines to make them this way and for people to feel easy.
The Vacuum Cleaner has a 13 Hepa AirClean filter technology. Every possible dust particles are sucked up and it is perfect for those with house dust allergies. The multi-stage filtration system ensures clean air while vacuuming. Its easy to use, store & keep.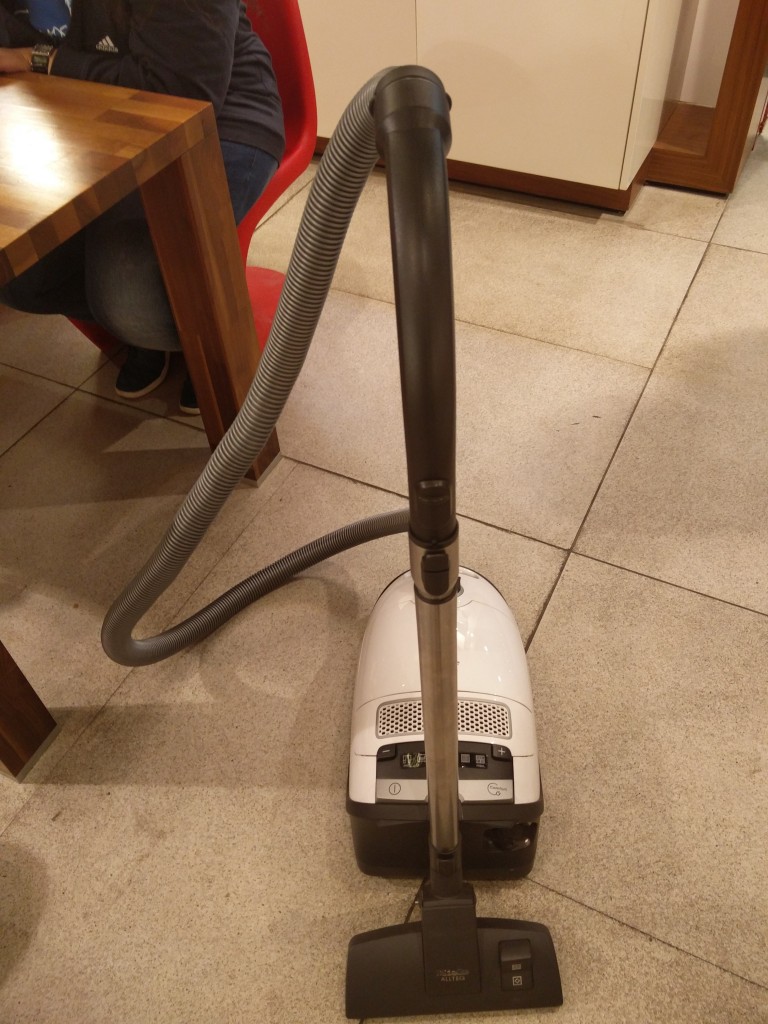 They even have roller steamers for finer luxurious clothes. You can easily iron the crisp white shirts or silk sarees. So no more crushed clothes. Just crisp, fine & breathable clothes! The clothes are simply straightened & pressed out flat.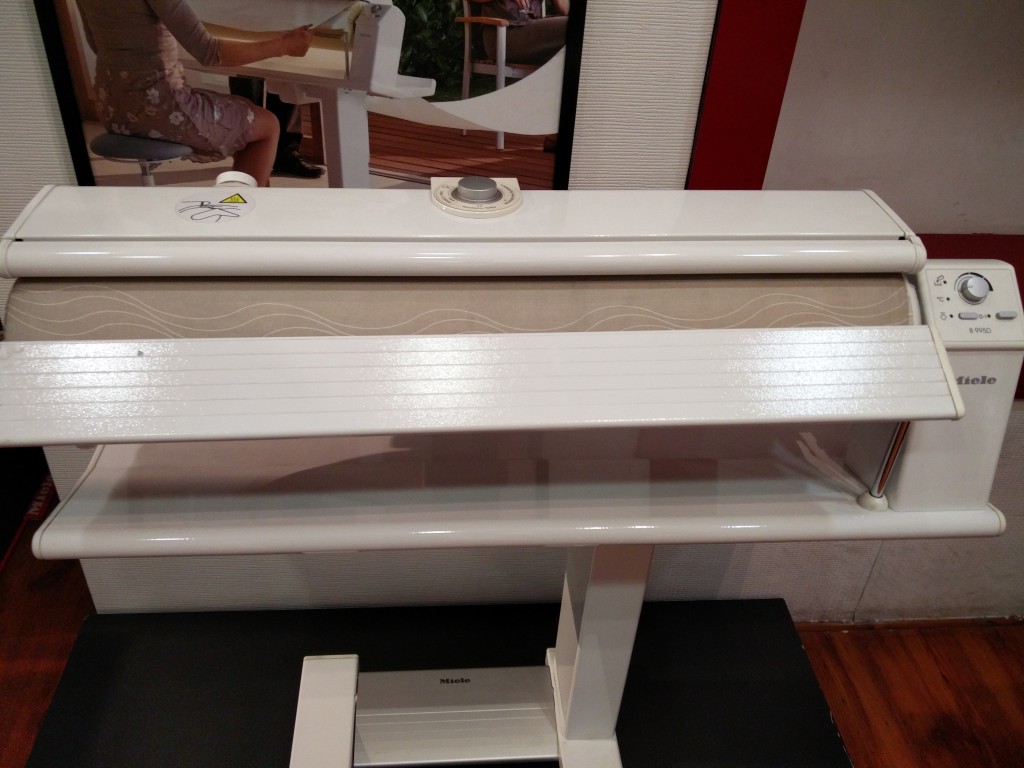 Fun fact- People in Germany become happy & friendly when you mention that you love Miele. They relate to Miele & are really fond of it.
In case of any fault in the appliances, the Miele technicians can connect the appliance with laptops having software that debugs the faulty programming. An instant satisfying approach for the tech savvy generation! The Miele @ Home is designed to help you keep an eye on what is going on inside the house even when you are away. The system does all the thinking for you, monitors the appliances and allows you leisure time with family.
The Miele Lounge is beautifully done in silver, red, white & black interiors. All shines in the yellow lights with an open kitchen where we had risotto & cheese pizza made using the induction & single oven. I loved the thin crispy cheese pizza. Along with these, we had the chocochip muffins which were absolutely delicious.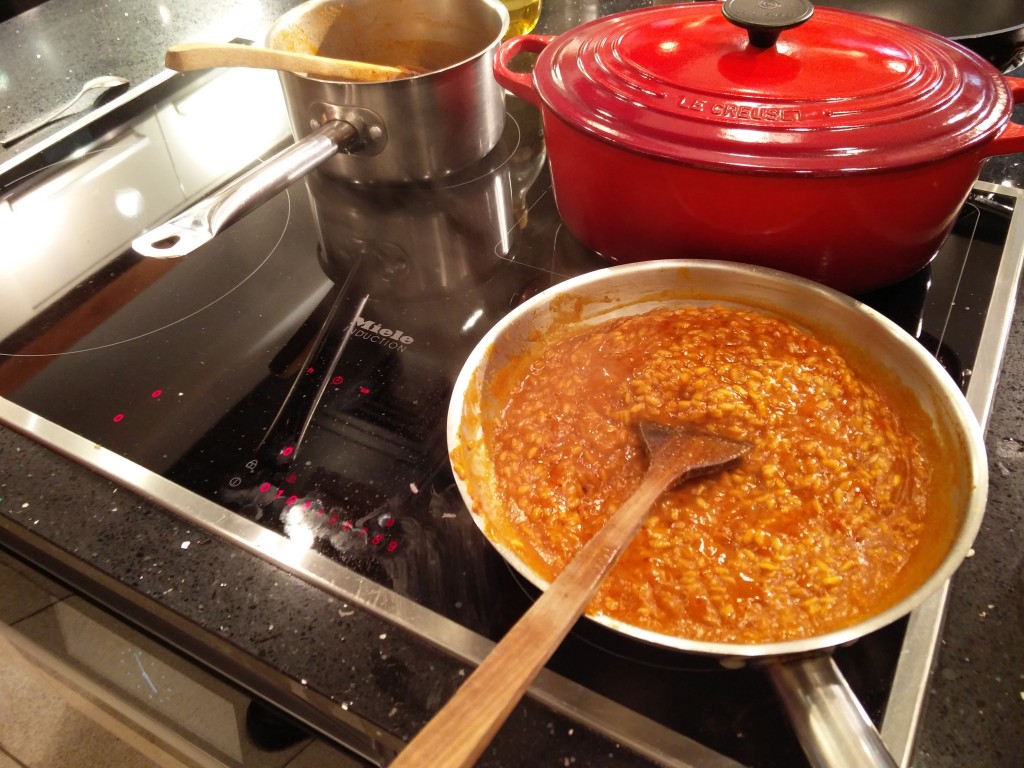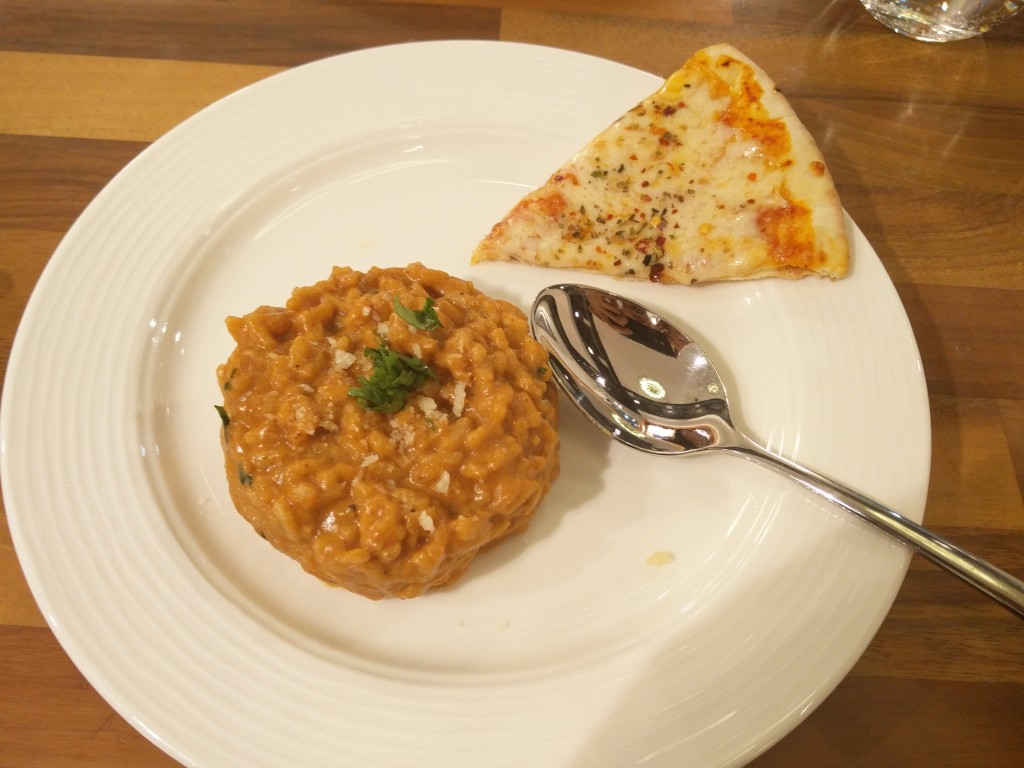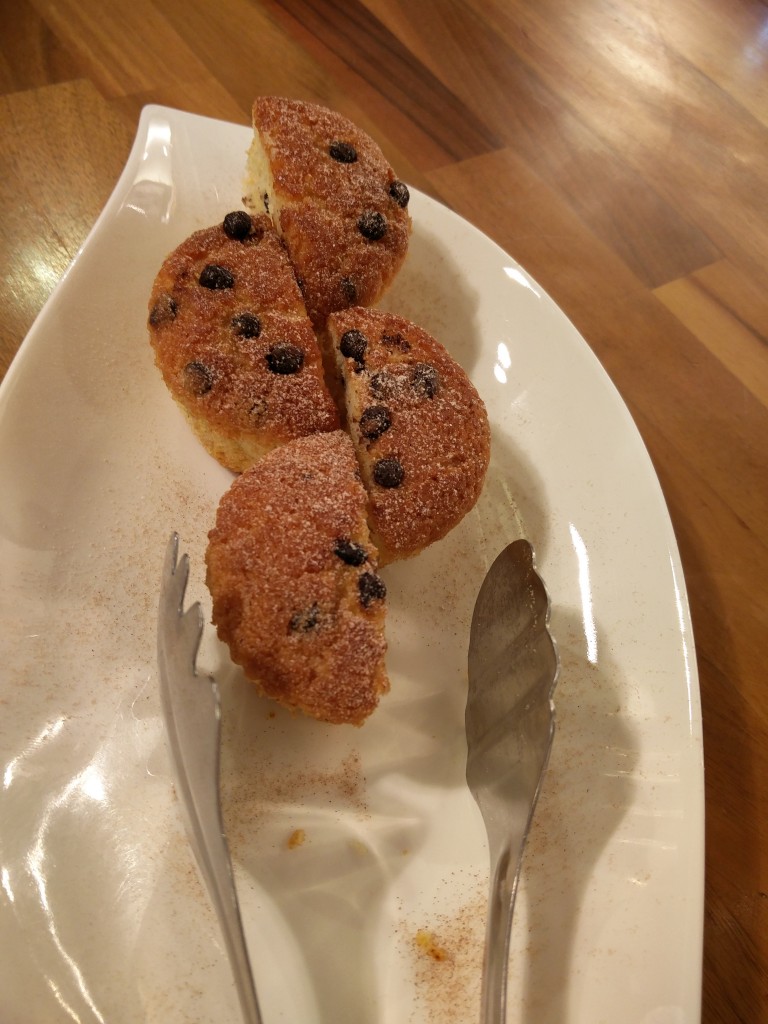 People also visit Miele for recipe learning & hands on cooking experience & then go home and get real hands on experience of their own Miele products.
Miele forayed into India in October 2009 and it is purchased majorly through dealers. Demos are also provided at homes to understand its operation as well. DIY videos on Youtube are also available. Miele isn't very well known yet in the Indian market yet but they are increasingly getting more & more exposure & popularity.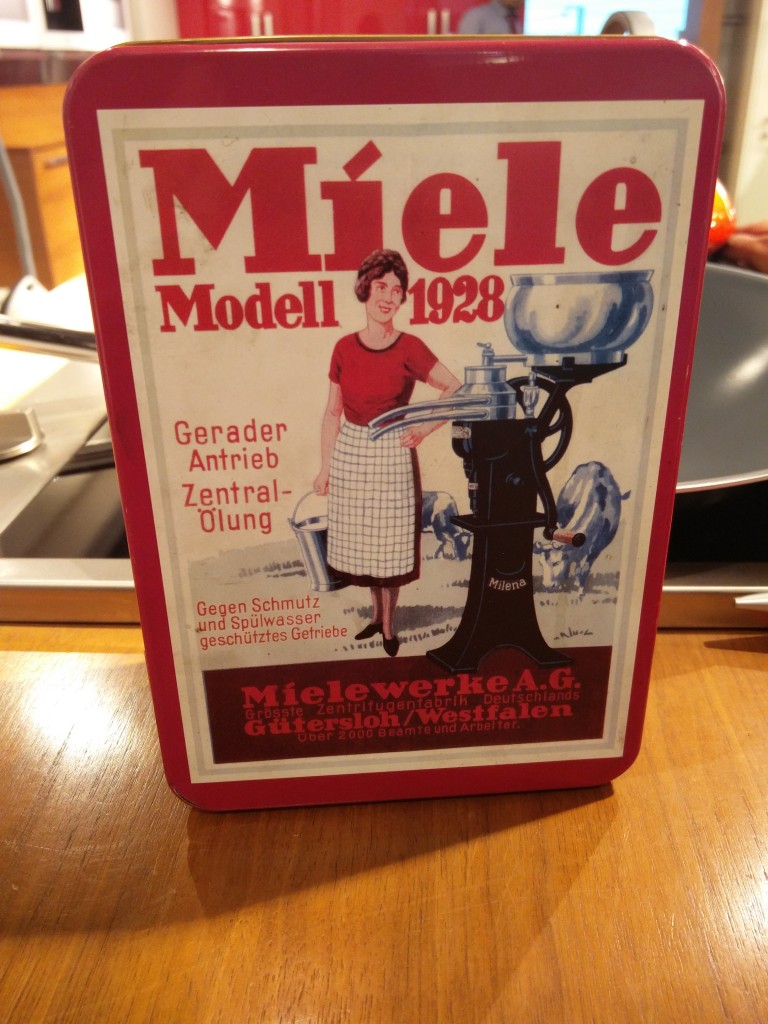 Miele is available in various other countries such as Singapore, Hong Kong, Australia, Canada, Netherlands, Germany and many more. In India, it has its presence in cities like Rajkot, Jaipur, Goa, Chandigarh, Ludhiana, Surat, Ahemdabad, Chennai & ofcourse Delhi.
It is time to replace the old techniques in kitchens & households with Miele appliances. It is worth spending money on Miele and it is definitely a worth buying brand.
---
To visit The Miele Lounge you could get in touch with Mr. Arun Sharma. Individual time slot will be reserved for you to take a tour of classic Miele appliances at the Lounge.  You could mail him at arun.sharma@in.miele.com or call up at 0124-400 6386. Timings: 11.30 am to 7.30 pm. Tuesdays closed.