Gentlemen, it's time to spiff up your routine with Kiehl's and Nappa Dori! The iconic skincare line from New York puts its stamp on India, quite literally, with an exclusive dopp kit for men, created in collaboration with Nappa Dori, the leather goods company from New Delhi. A celebration of the 10th anniversary of the Facial Fuel Energizing Moisture Treatment For Men, the dopp kit is the brand's first ever collaboration with an Indian design house, and has been specially created to hold a full sized bottle of the #1 men's formula from Kiehl's, along with an assortment of products from the extended Facial Fuel line.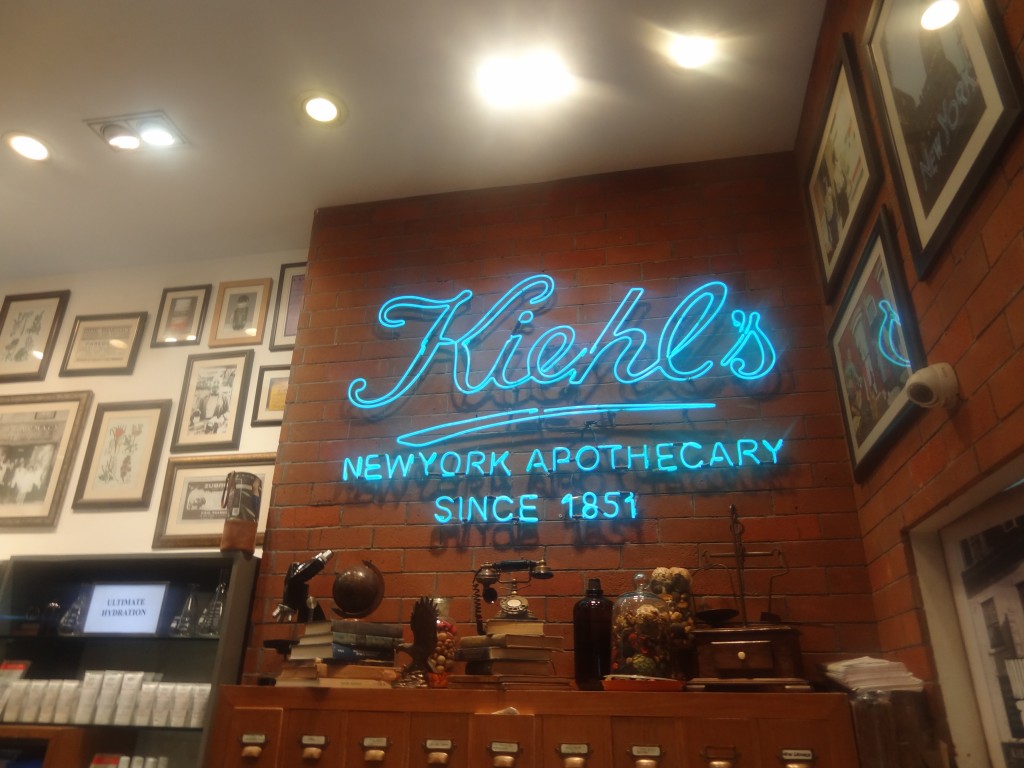 Made of rugged water-resistant poly canvas, with earthy leather accents and a print that depicts the botanicals and apothecary culture of Kiehl's, the Kiehl's X Nappa Dori dopp kit is an attractive accessory for the modern Indian man. It's at home in a backpack, a sleek suitcase, or just the bathroom cabinet, and speaks volumes about the gentleman owner – everybody likes a well-groomed man.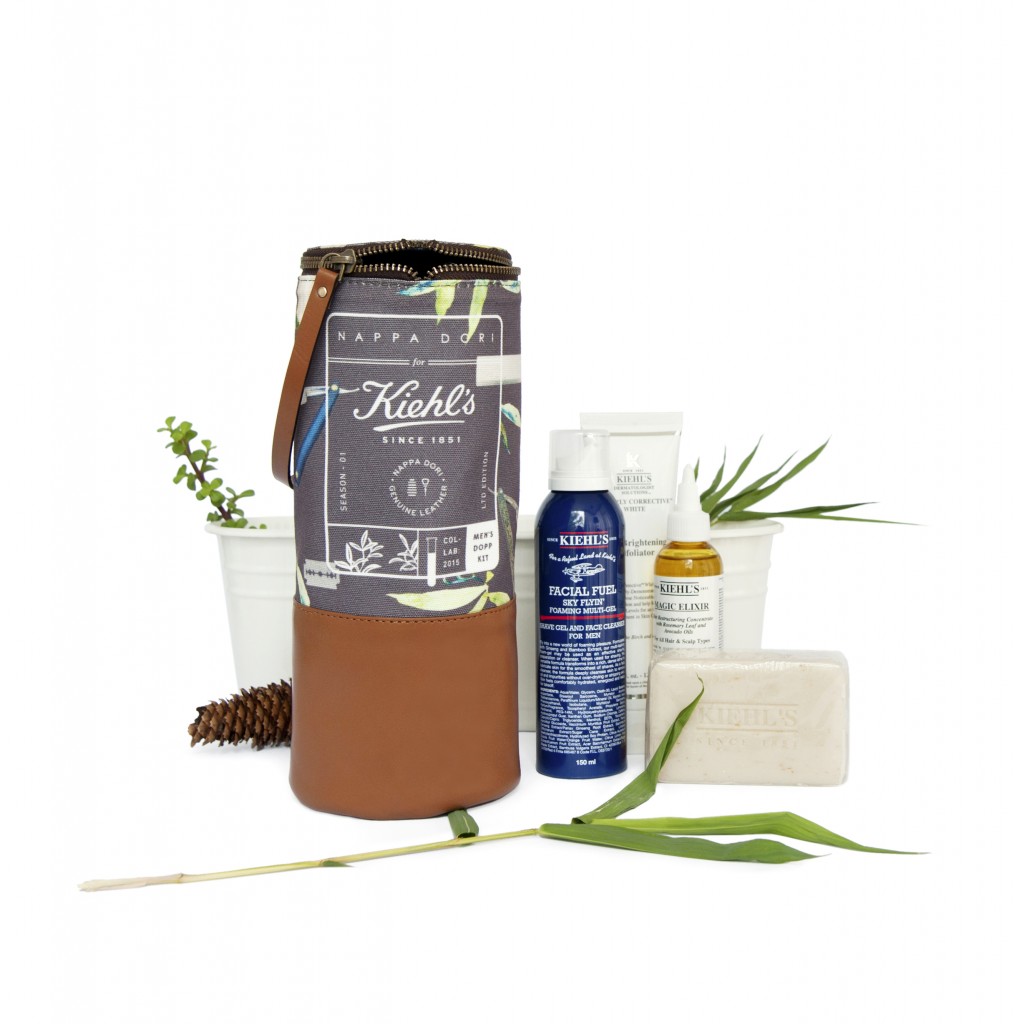 For a complete energizing regimen, the full range of Facial Fuel includes:
Facial Fuel Energizing Face Wash
Facial Fuel Energizing Scrub
Facial Fuel Energizing Moisture Treatment
Facial Fuel UV Guard SPF 50
Facial Fuel Heavy Lifting Anti-Aging Moisturizer
Facial Fuel Heavy Lifting Eye Repair
Facial Fuel No-Shine Moisturizing Lip Balm
Facial Fuel Eye Alert
Facial Fuel Eye De-Puffer
So guys now don't worry about the environmental toll & external stressful, rigorous weather or seasonal pressures like over drying (de-hydrated skin) or itchy/sensitive skin, everything is soothed with these products. The Kiehl's X Nappa Dori dopp kit is here to make news & has arrived in style only at Kiehl's store with a high eye alert, moisture treatment and the bag creating a resurgence in Indian craftsmanship & distinctly designed to contain all the organically & dermatological tested products.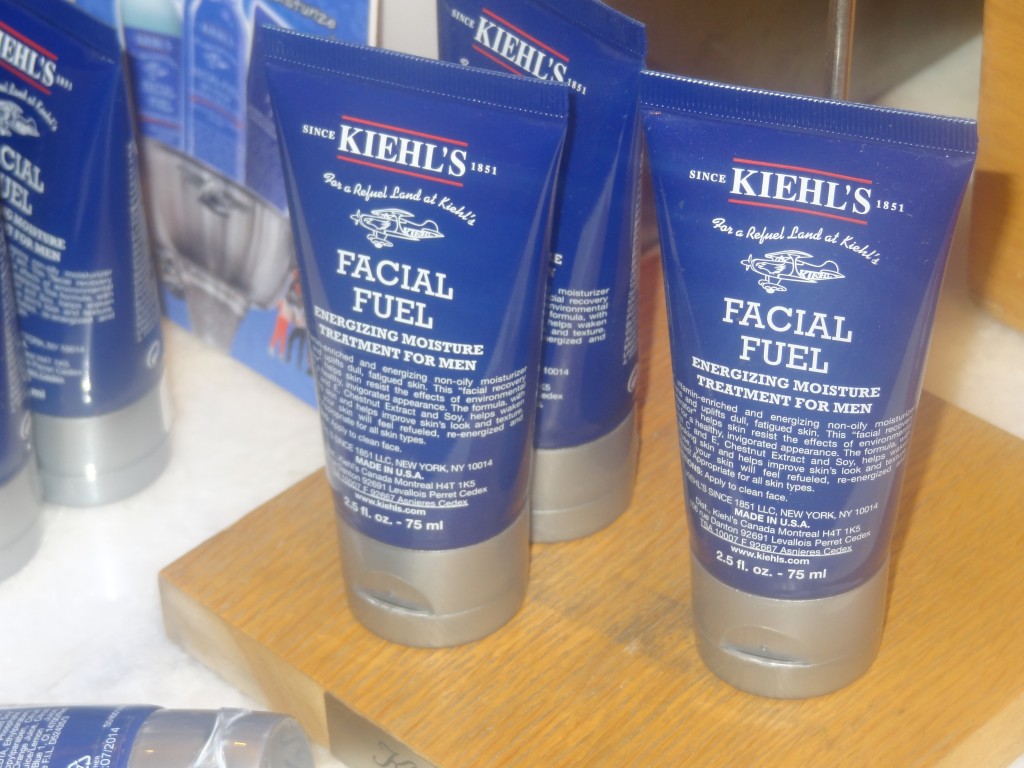 The Kiehl's X Nappa Dori dopp kit is being produced in an extremely limited edition, and is available in select Kiehl's stores in India, on the purchase of a range of Facial Fuel products.