Jojo & Yatan Ahluwalia, the masters of look of the season & style of the century, creators of the history, the very chic celebrity style partners were here at MAGNIFIQUE, India's exclusive unisex luxury boutique salon & grooming studio to style some divas like Nayanika Chatterjee, Sonalika Sahai & Sapna Kumar who were dressed in spring-summer attires by Rina Dhaka, Tarun Tahiliani & Malini Ramani respectively.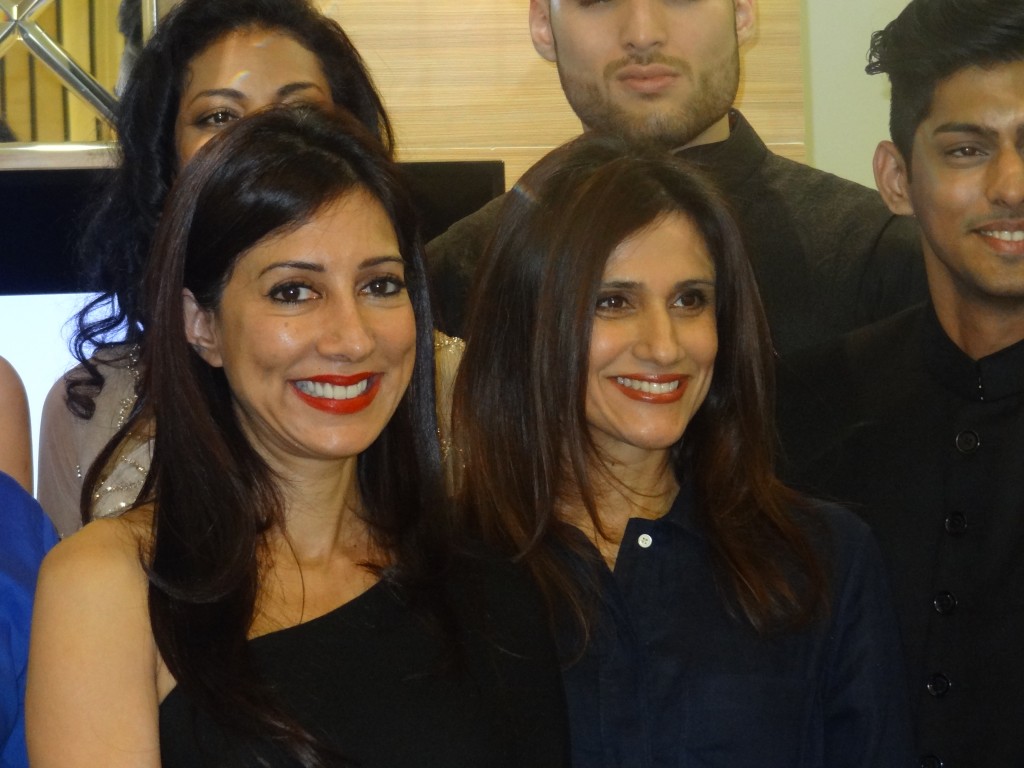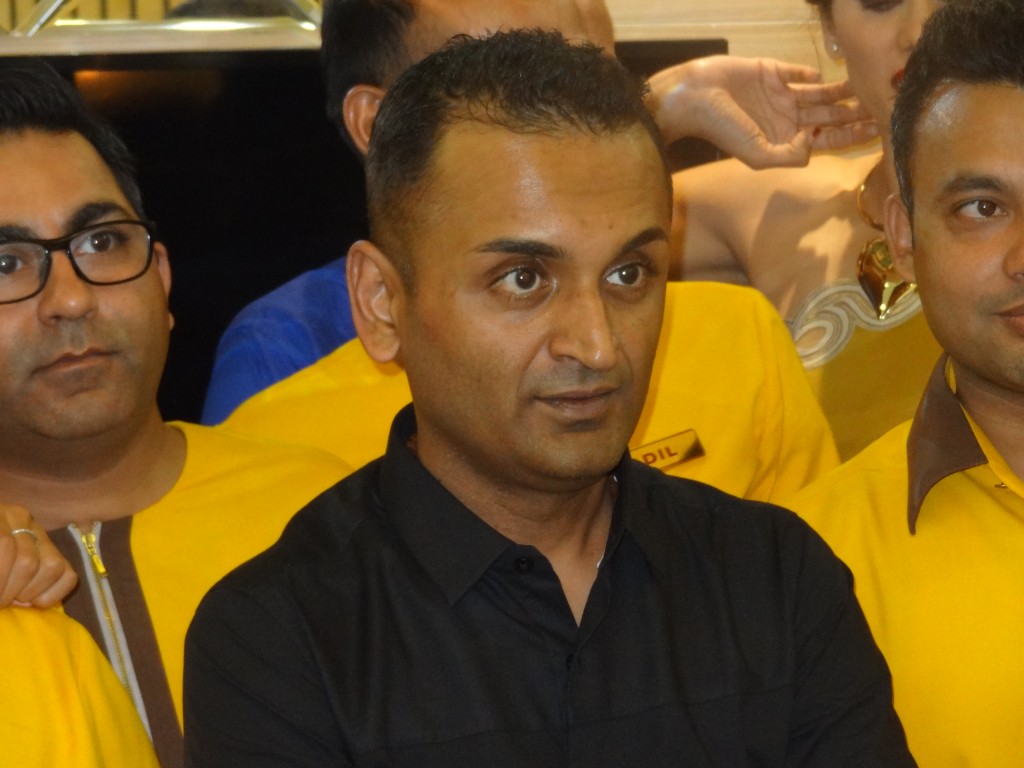 At Magnifique you will rediscover the radiance and magnificence of your personality through a suite of services that are specially handcrafted for both men and women. Sit back and unwind while you are taken on a refreshing journey with a complete set of grooming treatments from the most luxurious and bespoke International beauty brands, that nourish, relax and leave you feeling revitalized. It is spread over 3800 square feet with two separate floors and an exclusive VIP room for complete privacy and pampering. What sets Magnifique apart from others, is the partnership with International hair, beauty and skin care brands like Lancome, Thalgo, Cuccio, Kerastase and many more. They even have an exclusive selfie-spot for those glam selfies.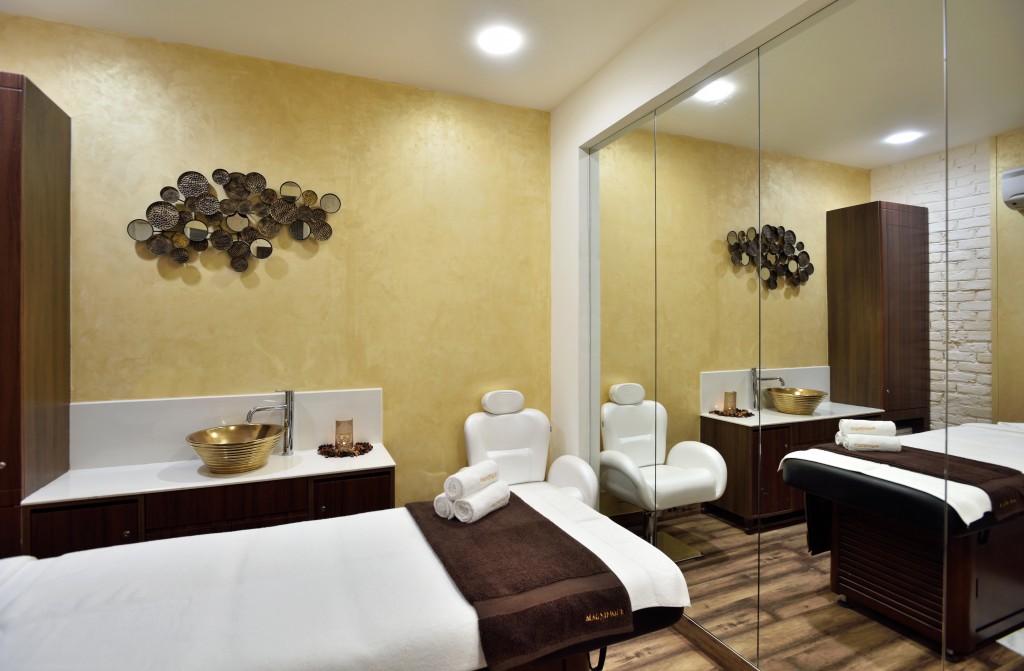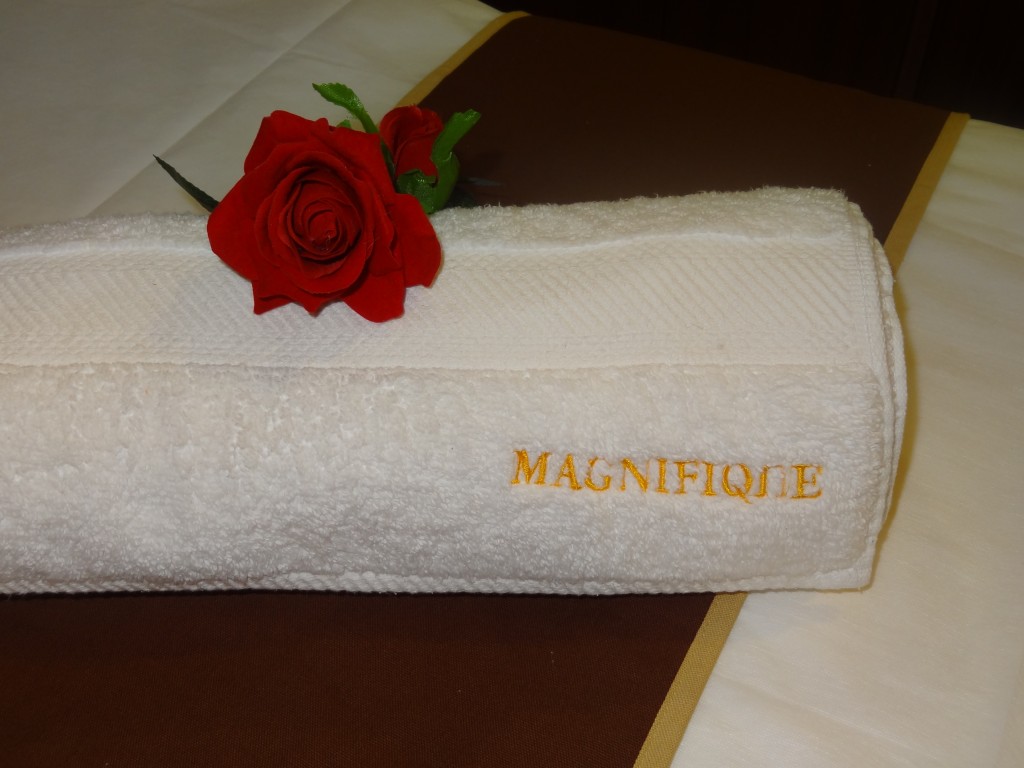 The atmosphere livened up with all the work & hustle bustle of dryers, head washers, the luxurious Cabana pedicure stations all luxury at this new spa with first floor being bifurcated with glowing yellow electric bulb like lanterns which looked very appealing & interesting to the eye. They want people to be confident, don't try to outdo just be yourself & natural with unkempt canvas working on you and styling be just natural & minimalistic according to your suitability. What you prefer or like & what the looks are in this season. Some tips include matching nails to your own harmonical shades of your personality with a sculpted strong face more on bronze highlights (seclude copper, shimmer, gold or purple), only mascaras or graphical eyes, bushy brows, natural open carefree hair with fresh fragrance of spring with bangs & fringes if they suit you.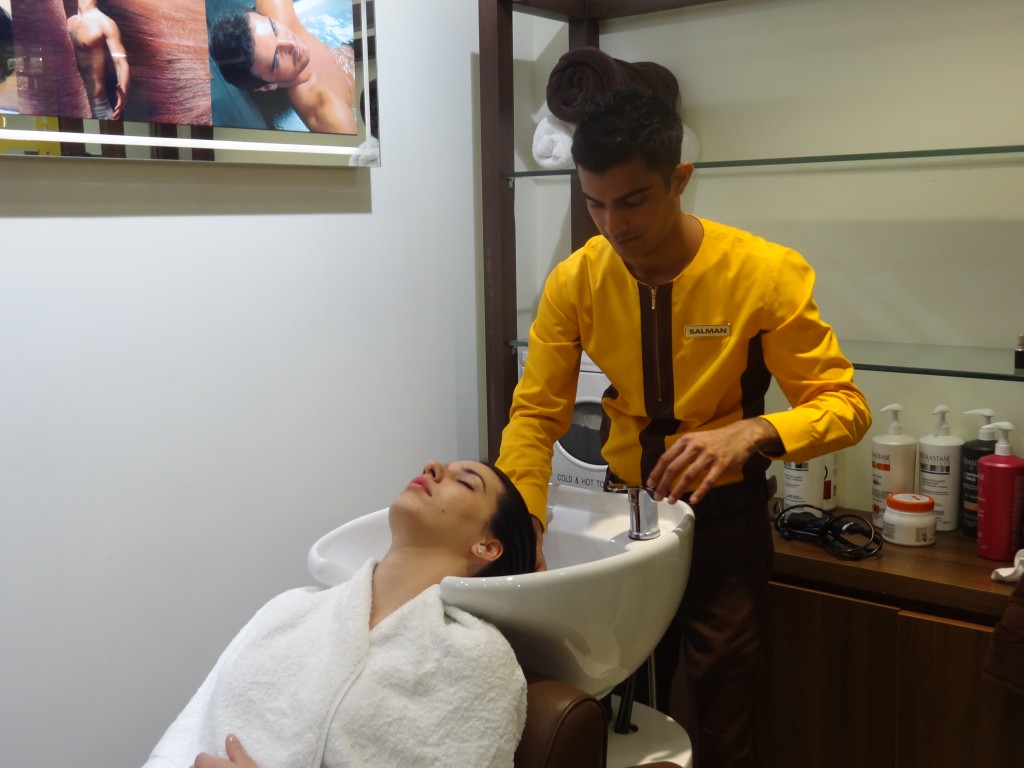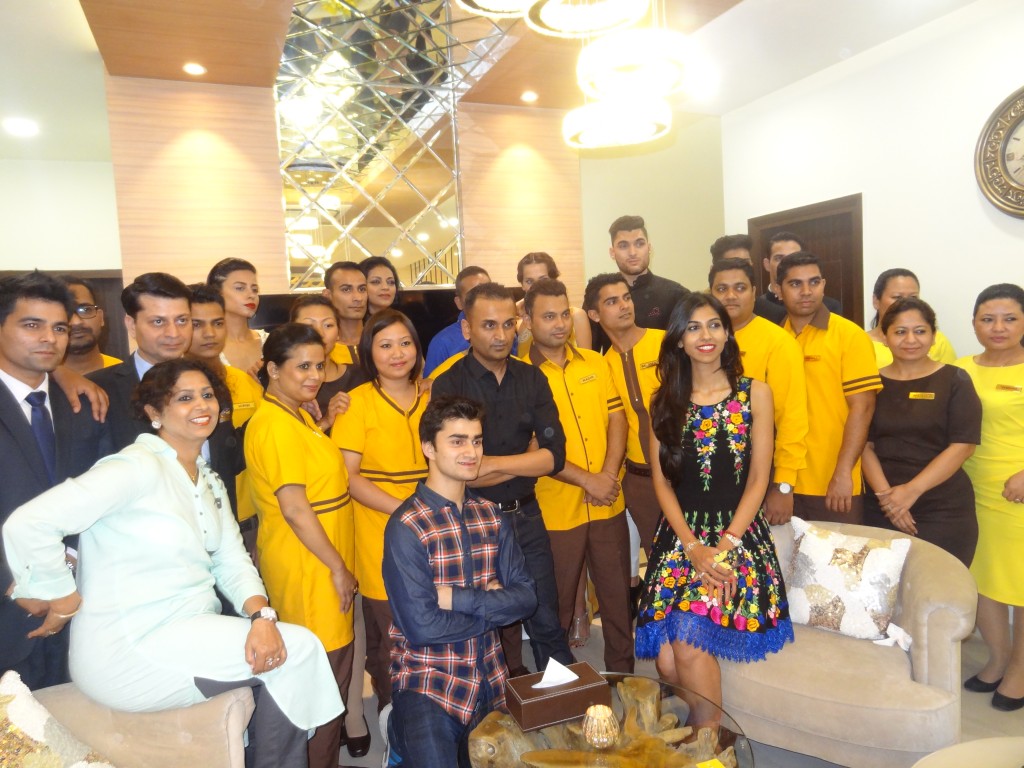 The duo of Yatan & Jojo decoded the season's hottest looks & trends as following:
Look 1: Western look on Sapna Kumar adorning a Malini Ramani outfit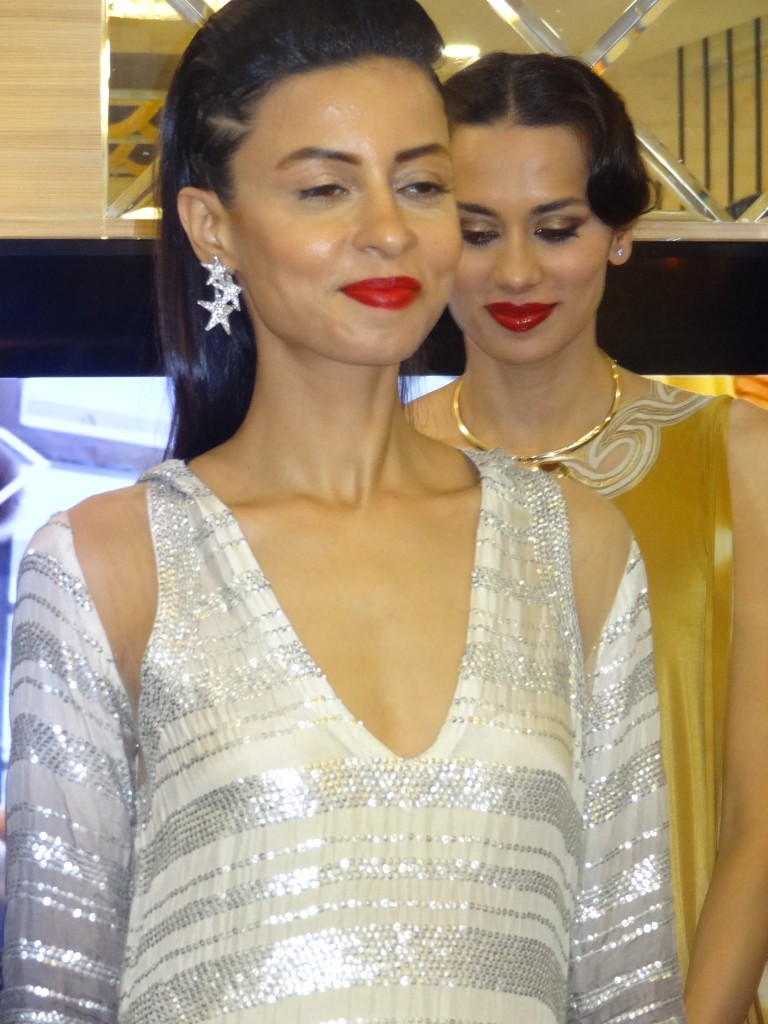 A natural blush caressed her cheekbones, fresh sheen on face, puckered mouth (matt red) with braids & Mohawk puff. This was the glamourous & chic happening look.
Look 2: Bridalistic Bay on Sonalika Sahai adorning a Malini Ramani outfit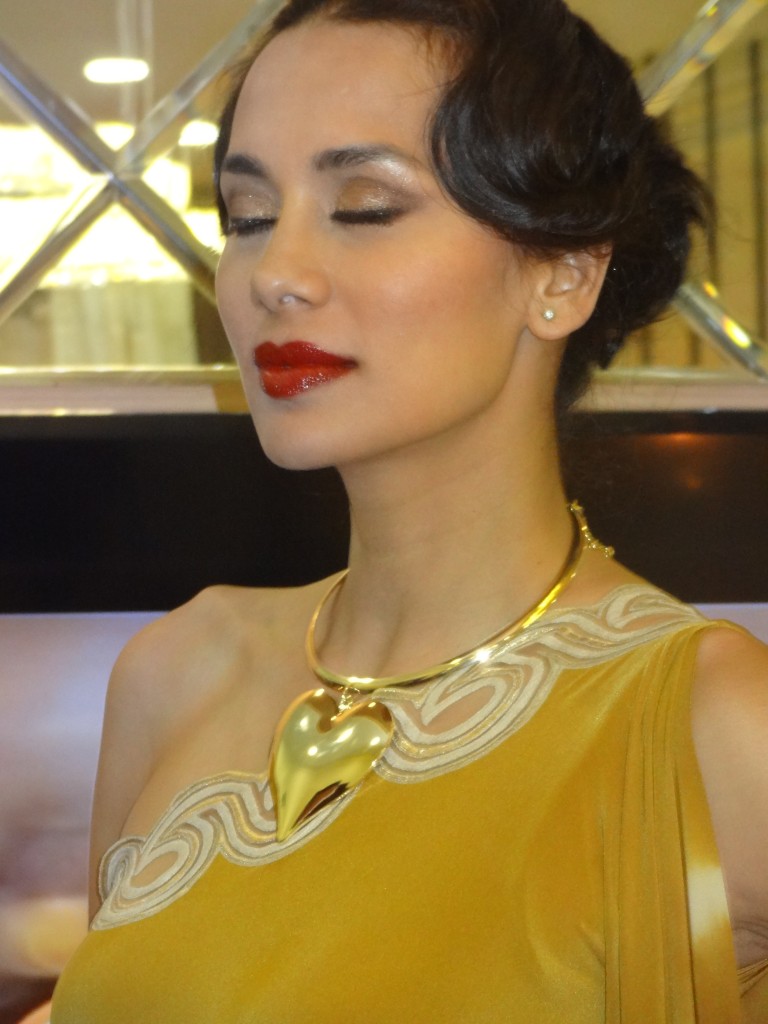 This look was inspired by the royalty of India, the graceful look of Maharani Gayatri Devi
It is a natural, elegant & sophisticated look. Face is matt with no shine, eyes are smokey brown with natural contouring. Lips have a wine stained gloss. It is a classy majestically rare look of a bride with natural texturing & glow along with correct contouring & definition.
Look 3: Sexy Modern Indian Sari with broach or set pallas on Nayanika adorning a Rina Dhaka outfit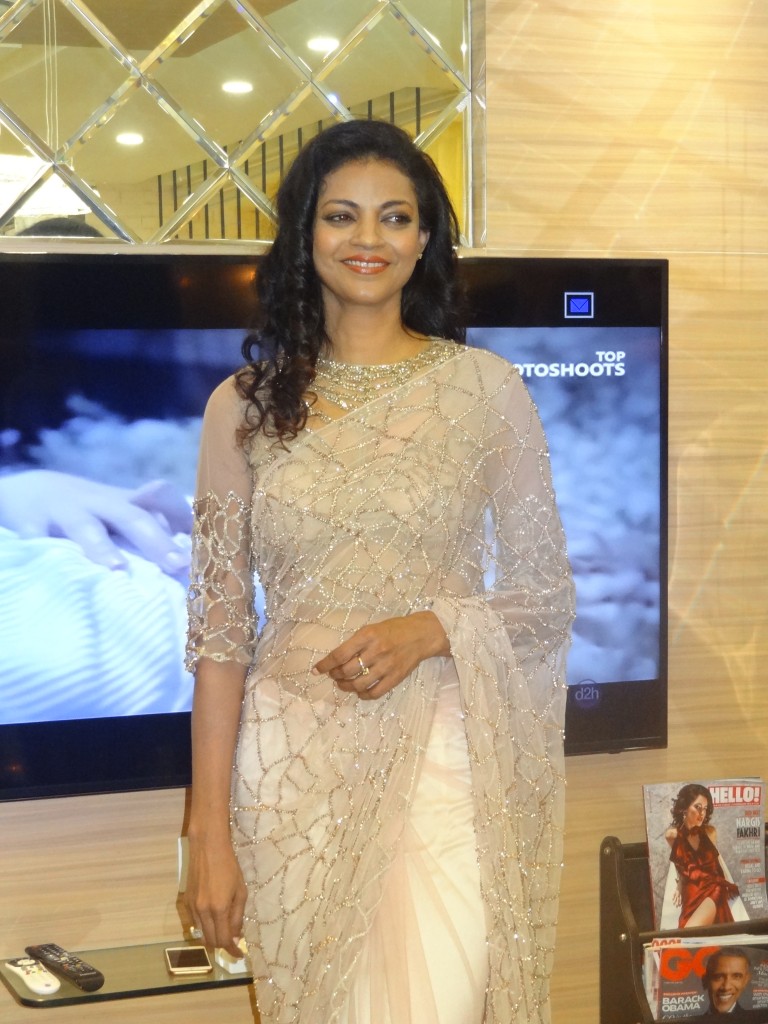 The look is elegant, sexy and modern. That is Rina's style of panache & luxury and her sign of classy clothes. The hair has transparent waves and the face has a matt finish. The lips are done in soft coral while nails could be nude or transparent.
For men, the following looks were showcased:
Look 1: Business look on Raghu-
Face is clean, neat & smooth with no stubble.
Hair combed in place, neatly & wet styled with elements of sophistication & behaviour.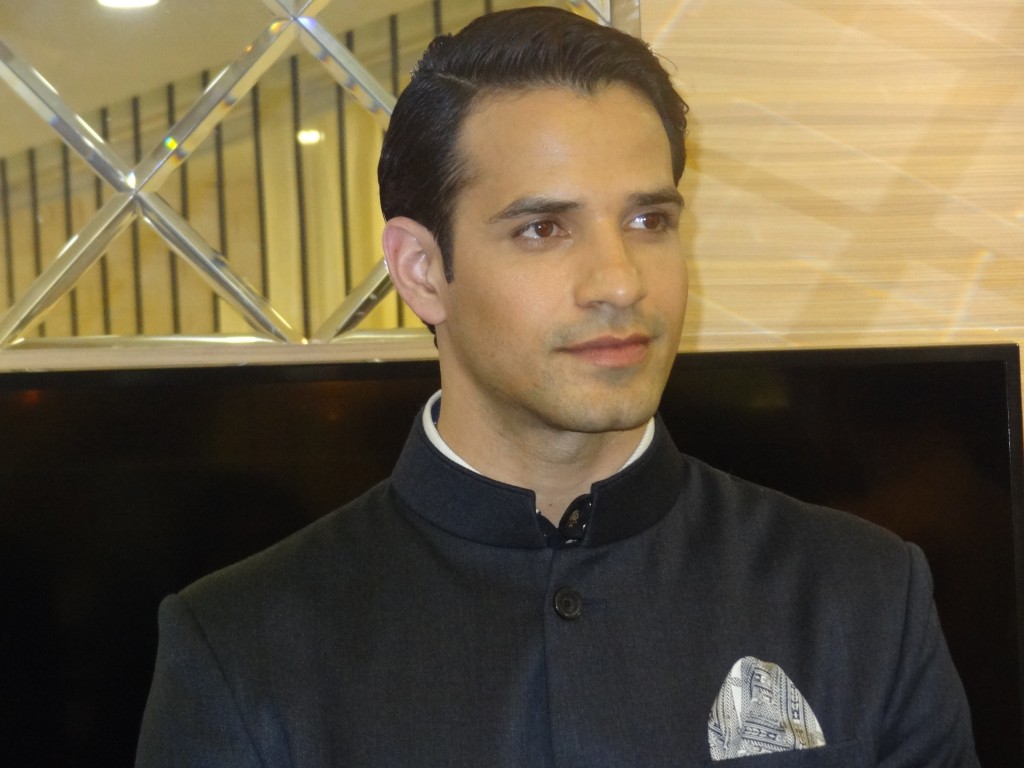 Look 2: Formal on Umair
Face has a shadow stubble while the hair has a Modern puff dry styling.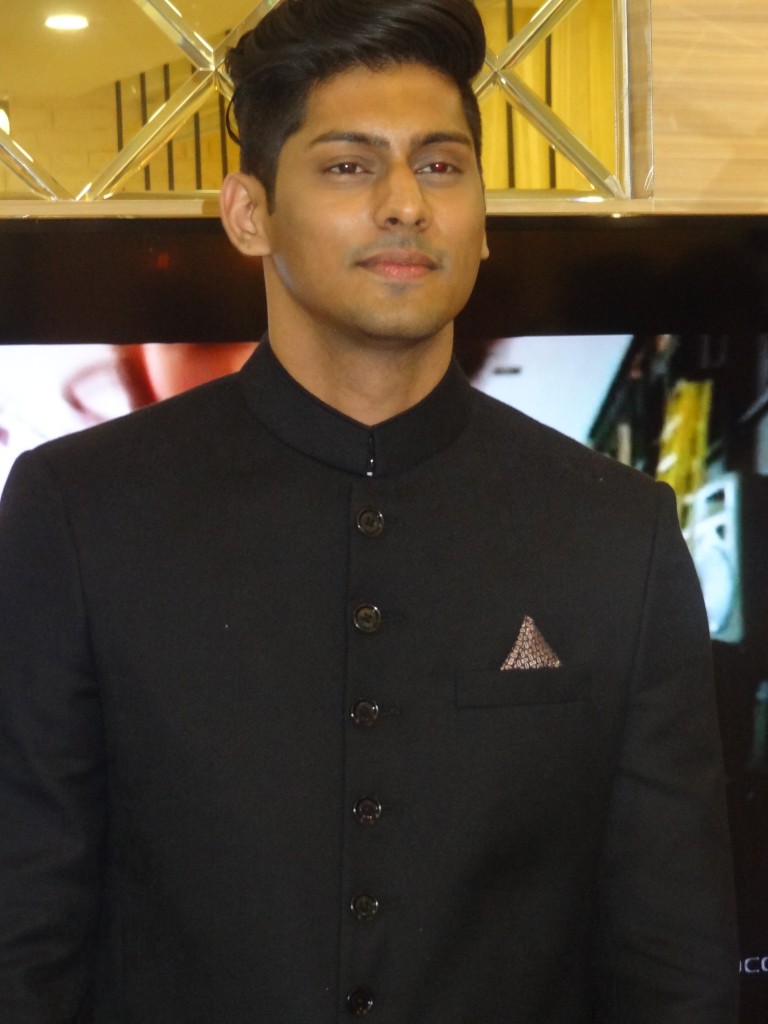 Look 3: Trendy look on Ojas (The best!)
Latino haircut (undercut layers), short sides, messy centre & top. Styled to perfection & settled to ease.
Face has a well-defined stubble, neat & arranged with trimmed & perfected eyebrows.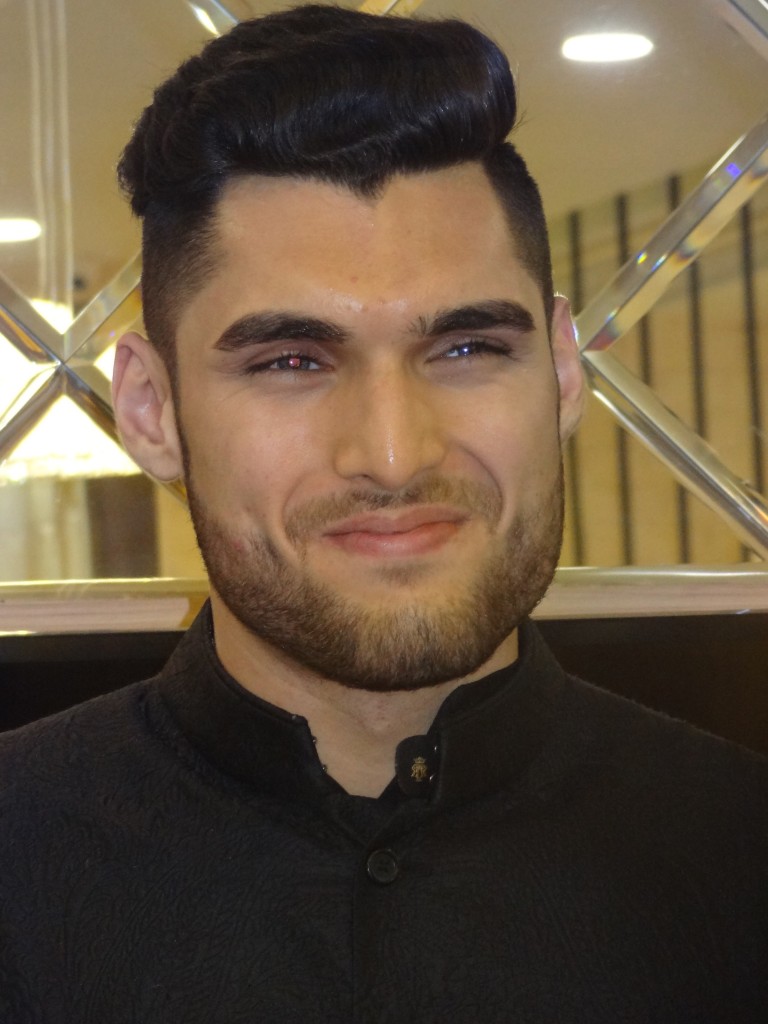 Follow the latest trend & visit Magnifique for some treats & indulgence you will never forget & get layered for some more important evening dates to set yourself & don't mix with the rest & make a standing statement for this is the coolest place & you don't want to miss a thing.
Address:  D-19, Ground Floor, Defence Colony, New Delhi 110024
Contact: 011-49050925