On 10th July, Godrej Nature's Basket organised an instore cooking session with Chef Vikas Khanna. It was a great opportunity for people who carry cooking as their passion. He illustrated mocktails named Pomegranate Sangria , Warm Mango Pineapple & Chia Punch , Blood Orange And Tamarind Agua Fresca.

Mocktails illustrated were combination of super healthy yet rare ingredients like Chia Seeds and Blood Orange . Did I mention Rare Ingredients, but Nature's Basket is one store where search to every possible ingredients come to an end. I was amazed to see collection which they had to offer.Any ingredient you name it and they have it , be it rarest like fennel bulbs.
Godrej's Nature's Basket is the retail venture started by Godrej Group in year 2005 . It has chain of 32 stores located in Mumbai, Delhi NCR, Pune, Hyderabad & Bangalore.
Every recipe turns into a perfect dish with combination of perfect ingredients in perfect quality and quantity. In this store I found vegetables so tender and crisp .All leafy greens breathing their original colours. Carrots and tomatoes flaunting their ravishing reds.Everything seemed so perfect and in their finest & purest form.
International cuisines have marked their importance in our Indian society be it in any restaurant or our home. Exclusive ingredients like chives, bamboo shoots, lemon grass, lemon leaf, basil, thyme, rosemary, oregano & cherry tomatoes are said to be backbone of international style of cooking. It has huge variety of delicious cheeses of all kinds from France and Italy, fresh & spicy ingredients from Thailand, amazing handcrafted ham & salami from Europe , oils & vinegars from the Mediterranean, most exotic & fresh organic produce and a cellar that boasts of the world's best collection of wine and beer.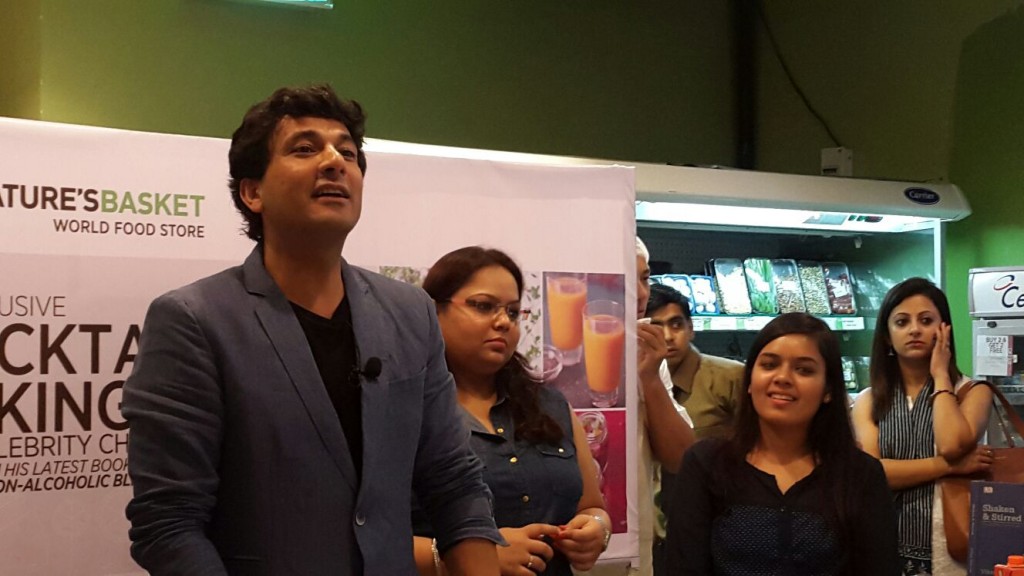 Chef Vikas Khanna is an award winning, Michelin star Indian Chef, restaurateur,  food writer, film maker , humanitarian & also the host of the very successful TV show Master Chef India. He was also the host of another well reviewed television programme Twist of Taste on Fox Traveller. In his restaurant Junoon in New York , he has precious collection of 123 spices .
He launched his book "Shaken n Stirred " which is a collection of 101 non alcoholic drinks . Its an effort to create interesting drinks by replacing alcohol with healthy ingredients. From herbal infusions to new combination of teas and tantalizing elixirs and smoothies to shrubs & slushes, these drinks take very little time to make and yet taste so good .
When I had a word with Chef Vikas Khanna, his intellect & experience reflected. Politeness, simplicity and patience were few other attributes which made him all the more special. He is a person of values & ethics. In his words, one can can sense the kind of respect and love he carries for his mother. No matter what place we reach in life, we should never forget that our journey from the cradle began with our mother. Every word he spoke gave us that extra information of ingredients be it use of fennel bulbs or the origin of cinnamon or fresh oregano, everything marked a difference.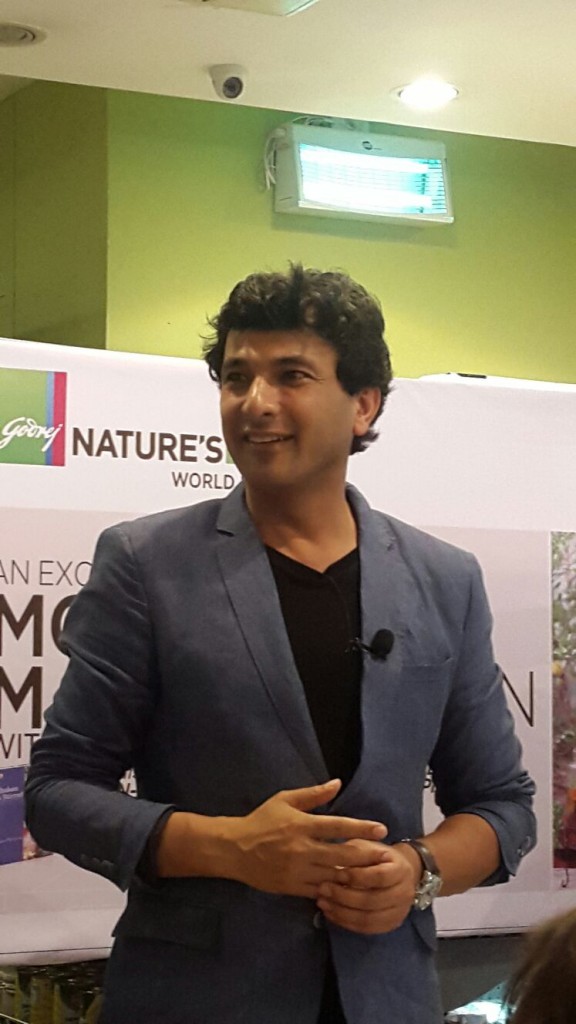 I was really thrilled to be a part of that wonderful evening. Nature's Basket's initiative to host such events from time to time imparts a message that it is one store that believes in not only selling products but also to polish & upgrade its customers by live shows of renowned chefs.
Review Credit: Sonal