For all the housewives, single parents or for those who want to save time and live a faster & easier life, Tupperware has some good news for you! Living in a fast paced world and always rushing for work or the kids tantrums on the breakfast table, you ought to be fast & quick! That's what Tupperware has come out with the art of making food in quick, easy and safe way that it can be a child's play in the new Speedy Chef to whip or whisk food or the Juist with a twist to make fresh juices or the Ultimo Smart Chopper to make your chopping experience worth all your money. All these 3 products are a part of their innovative Time Savers Range.
These products were unveiled to us bloggers at the Tupperware Party which was held recently at their Gurgaon office. Did you know, their office even has a kitchen garden! We got the chance to meet Chandan Deep, Marketing Director, Tupperware India and Shilpa Ajwani, Managing Director, Tupperware India who spoke about how Tupperware has become a trusted & durable brand over the years & inspite of its prices, it still has its sound place globally. The brand is admired & used in most households to store food in their air tight & leakage proof containers with the "Burping sound" close action when one locks them.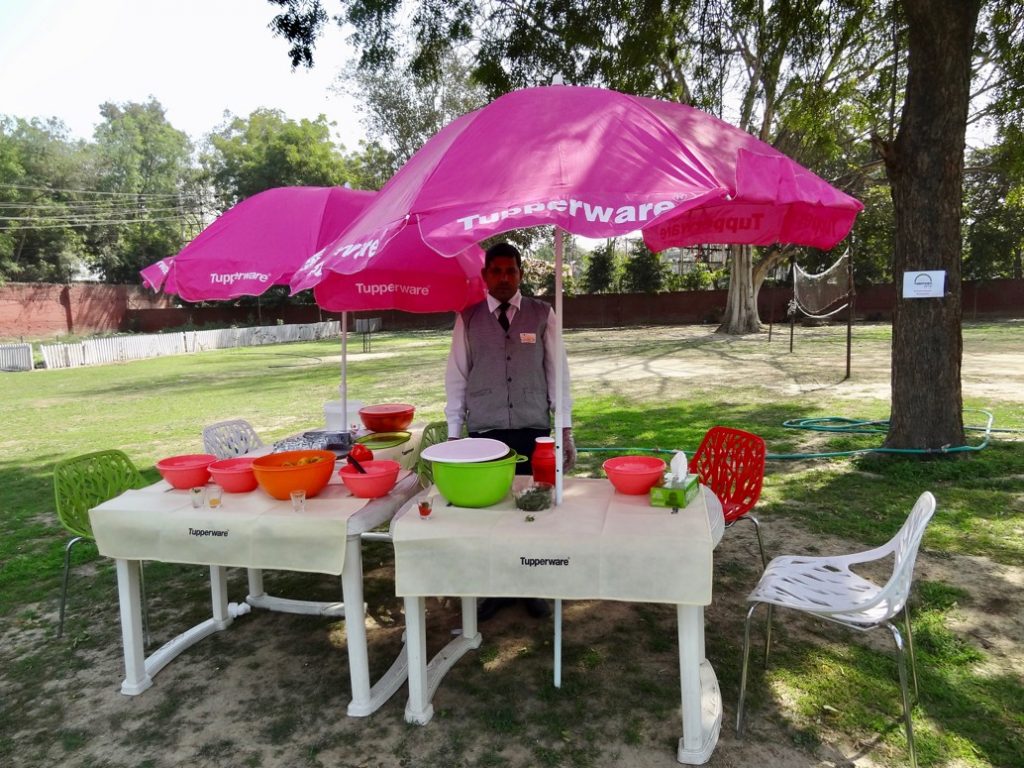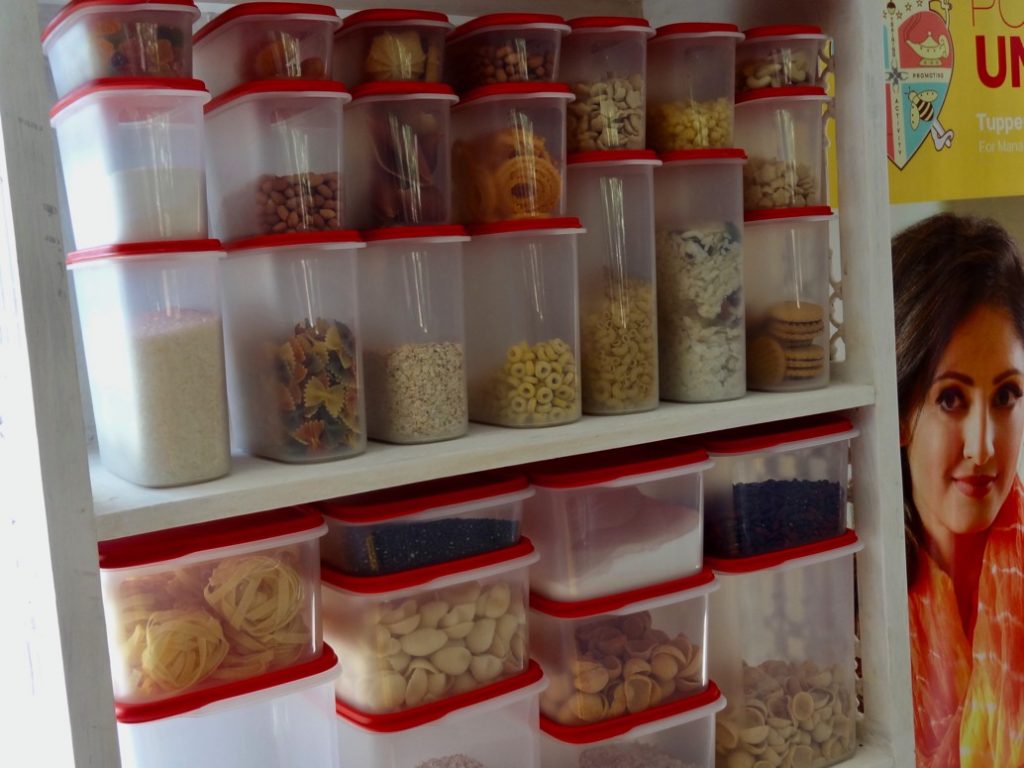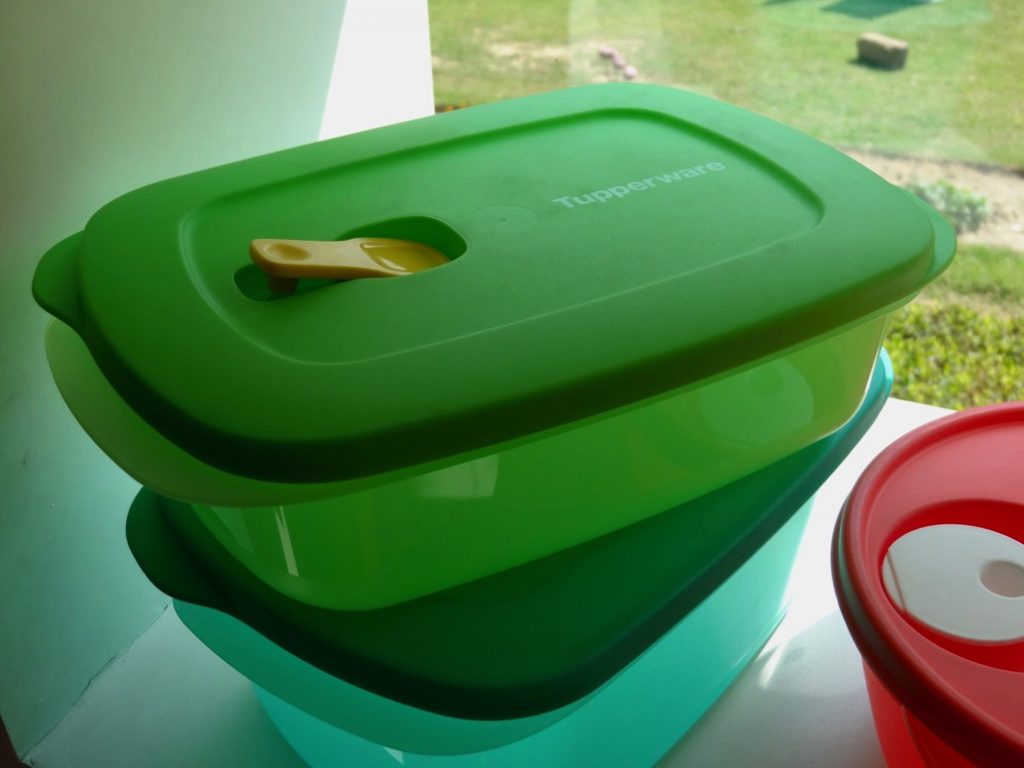 The Ultimo Smart Chopper is very light & compact and a must-have for all kitchens! It does the chopping job so beautifully without the use of any electricity. With 3 rust free blades and 288 knife cuts in less than 15 seconds, your chutneys will be ready quickly or be it chopping tomatoes, onions or even chopping herbs finely & quickly. You can make simple baby food as well all at home. The term "palm-sized smart food processor" would be more apt for this!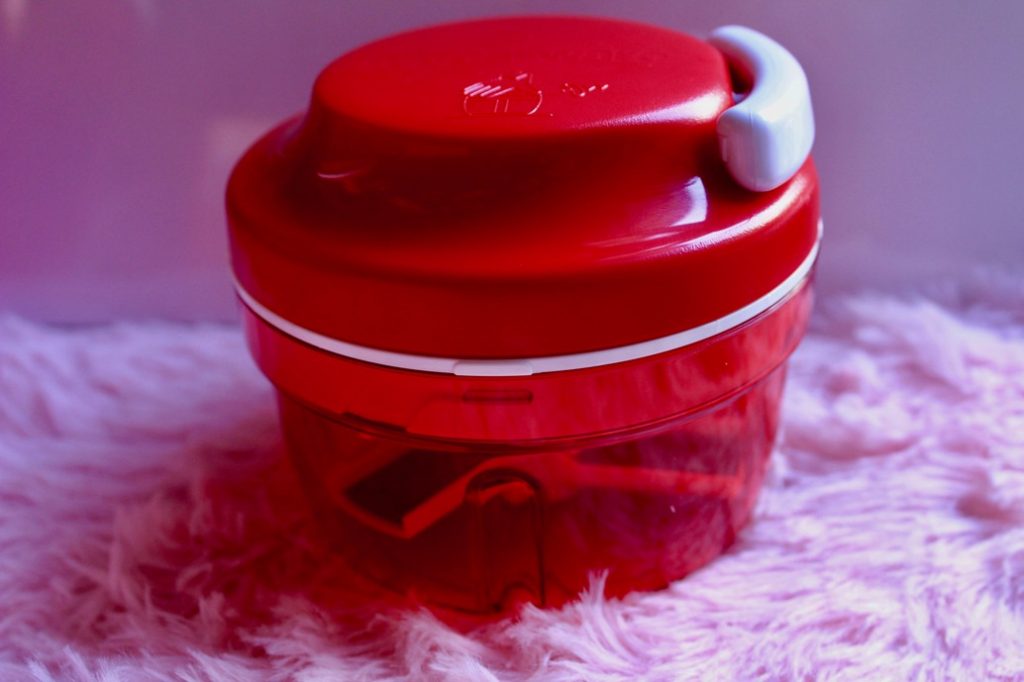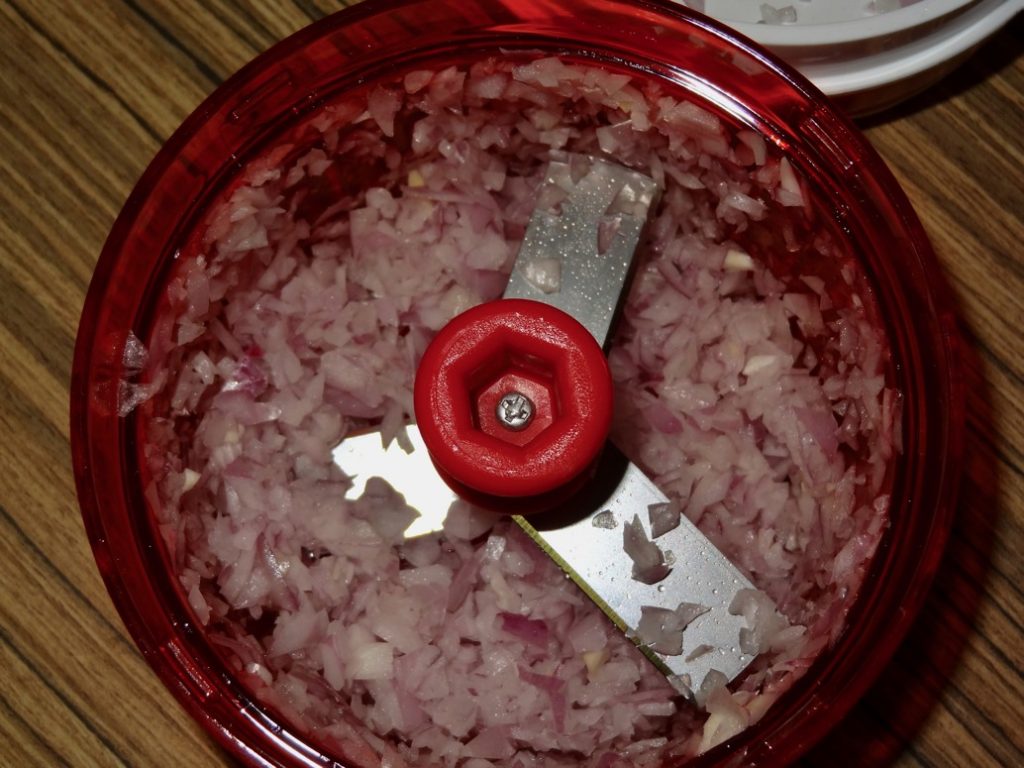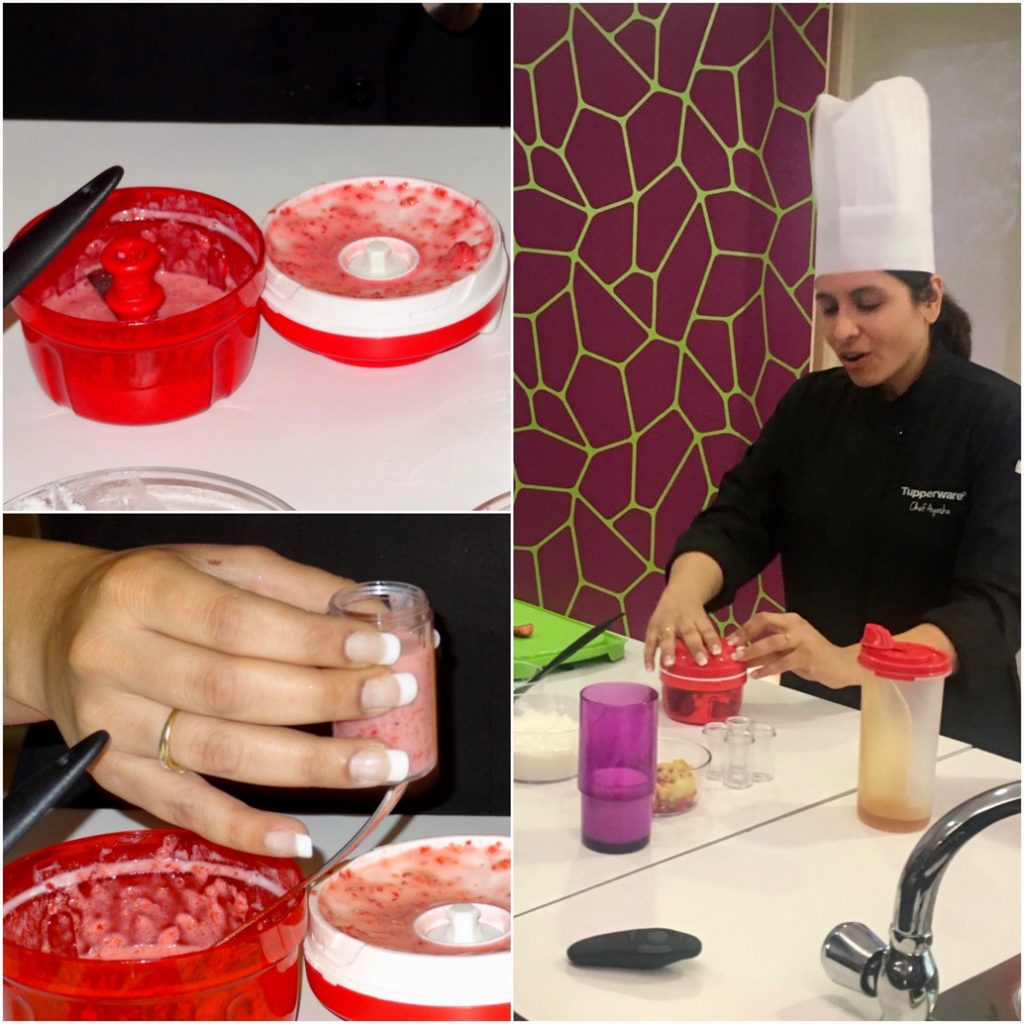 We also prepared fresh cold-pressed juices using Juist. With just lock, turn & squeeze action of the Juist, one can easily make citrusy, pulpy & healthy juices which were so fresh along with all the nutrients intact. It is really easy to use and promotes healthy living with natural vitamins straight from the kitchen.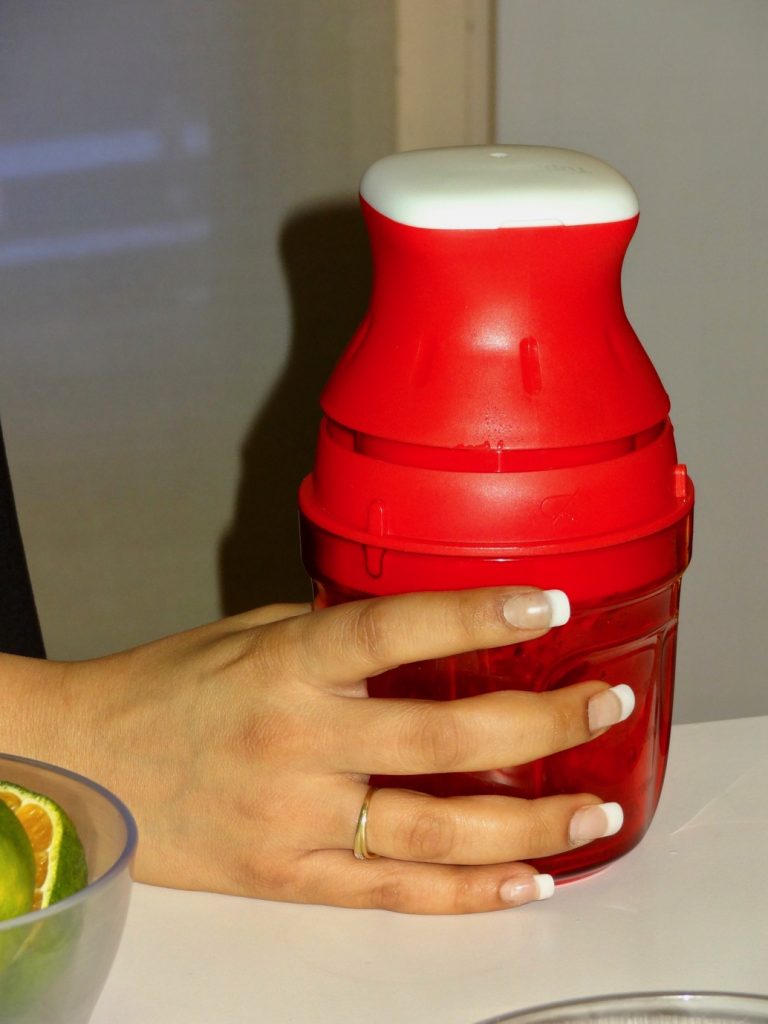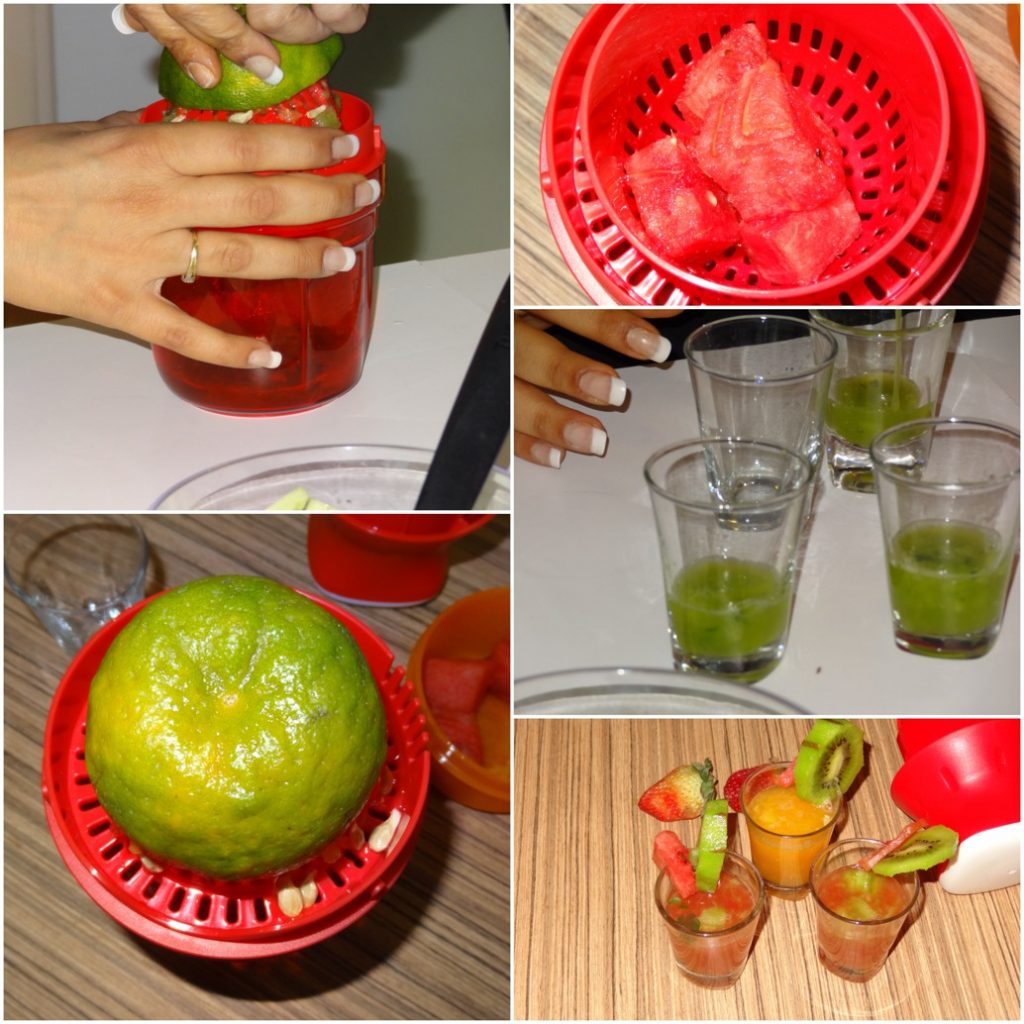 We all love food and when the season is changing & summers are approaching we can whisk, whip & make creamy delicious homemade butter in Speedy Chef. It is fast, easy & quick without any mess with just fresh cream & iced water and you are good to churn. You can also beat egg whites, cream, mayo and desserts in no time as you watch the magic of rotating & churning. It can whip or whisk small or large quantities of food and it is also easy to assemble or disassemble so that you can clean the product and it stays hygienic.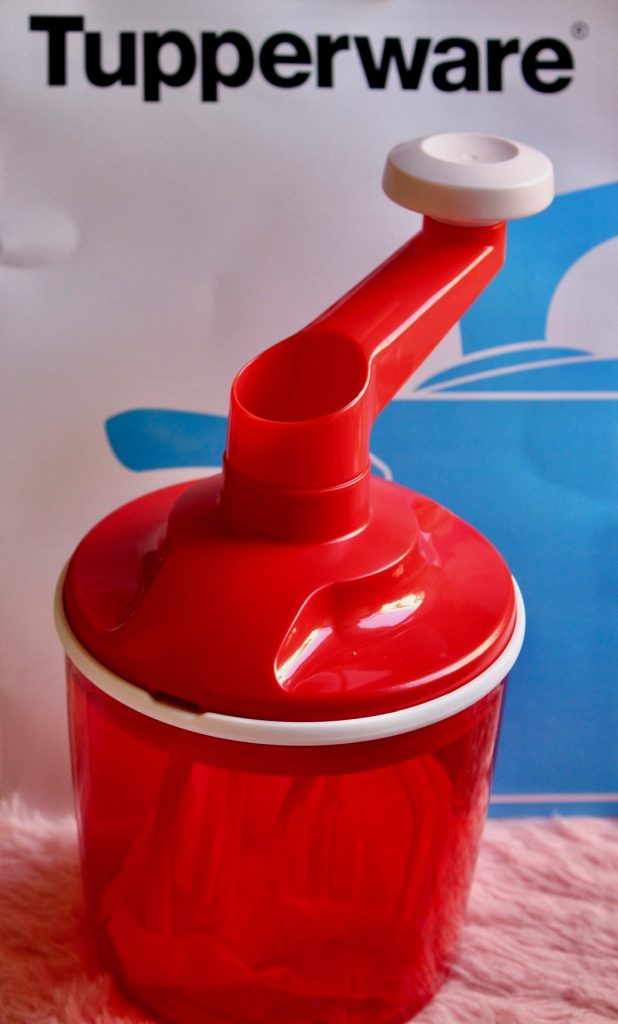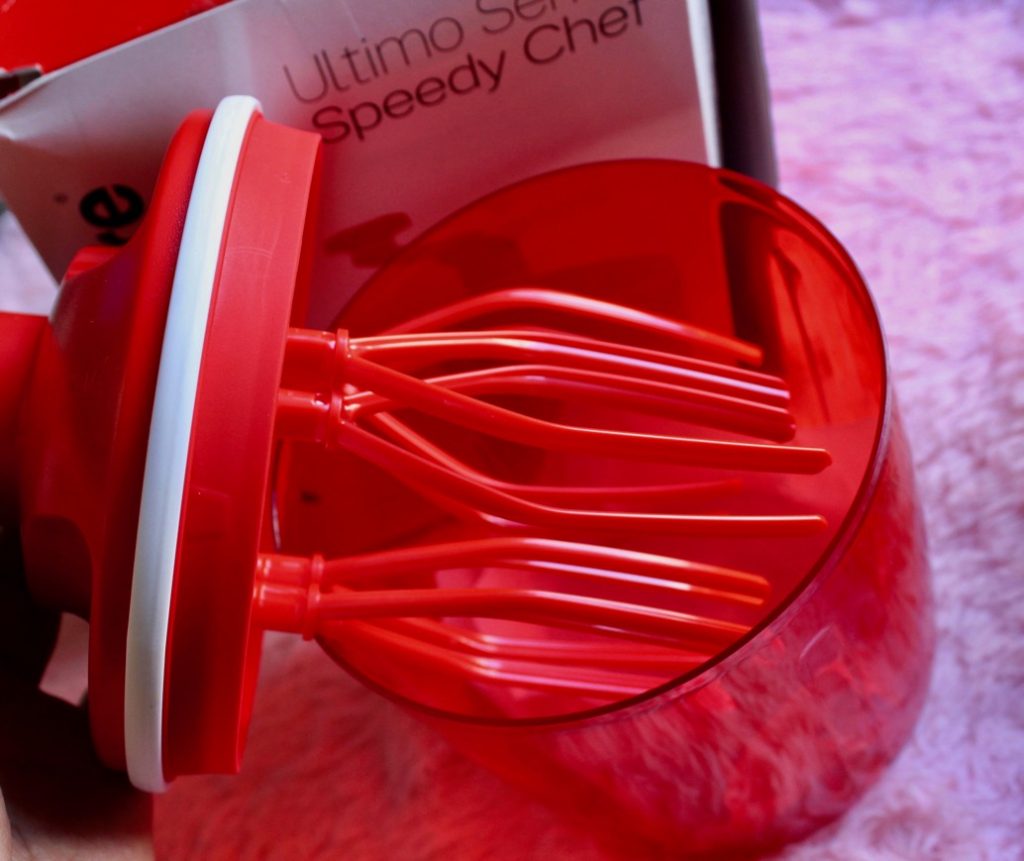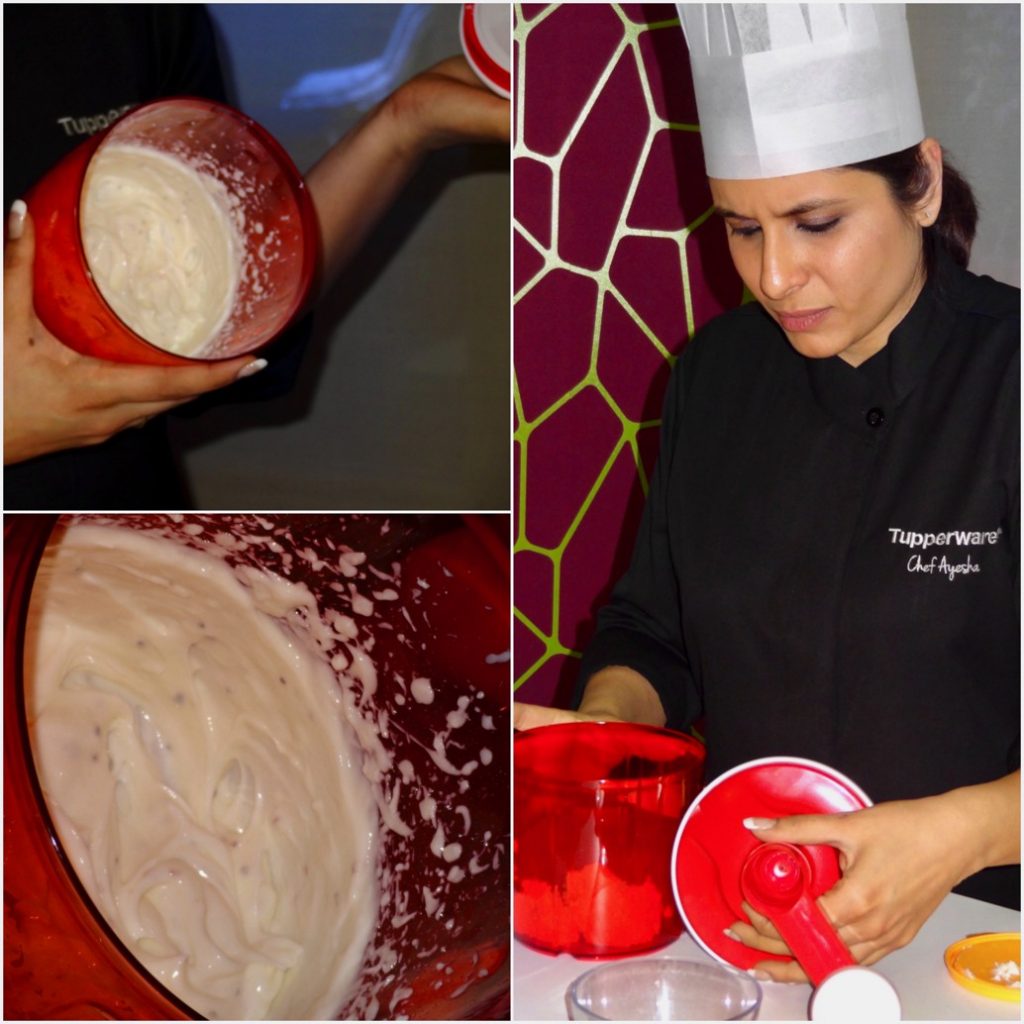 A few of the things we tried at the Tupperware Party-
Chopping onions in Smart Chopper
Making Fruit Cocktail Pani Puri with strawberries, kiwis, mint, curd and honey. You can put whatever you wish to put. We also used icing sugar & skimmed milk. The blend & the fine taste of the puri & the strawberry smoothie turned out to be very tasty.
One can make Morning Detox Juice taking some spinach leaves, cucumber, peer, orange and use the Juist to extract the juicy pulpy juices out of the fruits so that the morning is kick-started in a healthy way.
Shrikhand in a vermicelli cup was made with Greek yoghurt or hung curd, icing sugar, elaichi powder, chopped pistachios and almonds whisking the hung curd & sugar in Speedy Chef. Making it was a delightful experience taught to us by Chef Ayesha Nallaseth.
Now talking about Chef Ayesha Nallaseth, Culinary Product Specialist, Tupperware India who is responsible for product launches, creating innovating recipe, conducting quality demonstrations and instructional videos, made our entire food session very fun & interactive and we got to learn how to make simple, delicious and tasty recipes in minutes.
Then we also had a self-cooking session where I was paired with Deeba Rajpal and we together made a kiwi, strawberry & banana delight with layers of low-fat yoghurt with icing sugar & honey blended in the Speedy Chef. We then layered it in a glass full of fruit goodness topped with pomegranates and a dose of grapes to add to the lovely flavour of the recipe.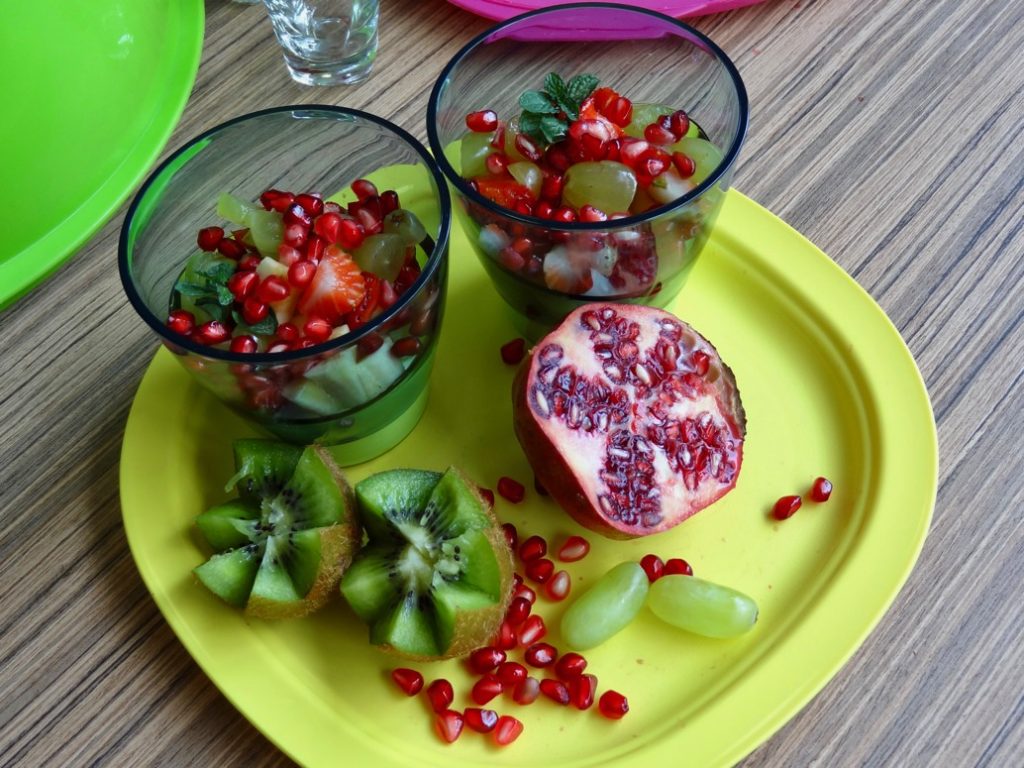 We all enjoyed participating, cooking, learning and interacting at the Tupperware Party. I already have the Tupperware Speedy Chef and Smart Chopper with me and simply love them! It's so easy to make & create some delicious recipes in them and I am also planning to buy the Juist very soon. Whether you are making an everyday meal, or delighting guests with your culinary skills, this range is truly your handy helper in the kitchen. We can only look forward to what new Tupperware has to offer next in terms of convenience & ease to the user.