After Bangkok, our next destination was Phuket, a rainforested, mountainous island in the Andaman Sea which is known for popular beaches, old shophouses and busy markets. We chose Patong the main resort town to host us which is an area full of life, thanks to the great hotels, nightclubs, bars and discos.
Holiday Inn Resort Phuket, located at the buzzing Patong beach area became our place. As I entered I loved the open lobby concept! Quirky colour elements were added to the couches as well as the celling. The resort well illuminated at the entrance welcomed us whole heartedly. With 29 years of experience in providing genuine Thai Service, Holiday Inn Resort Phuket has built a strong reputation on an Oasis in the heart of bustling Patong. The best part, Patong Beach was only a few seconds away! Not only the Beach but even shopping was also a walk away which include Jungceylon Shopping Mall and other leisure destinations.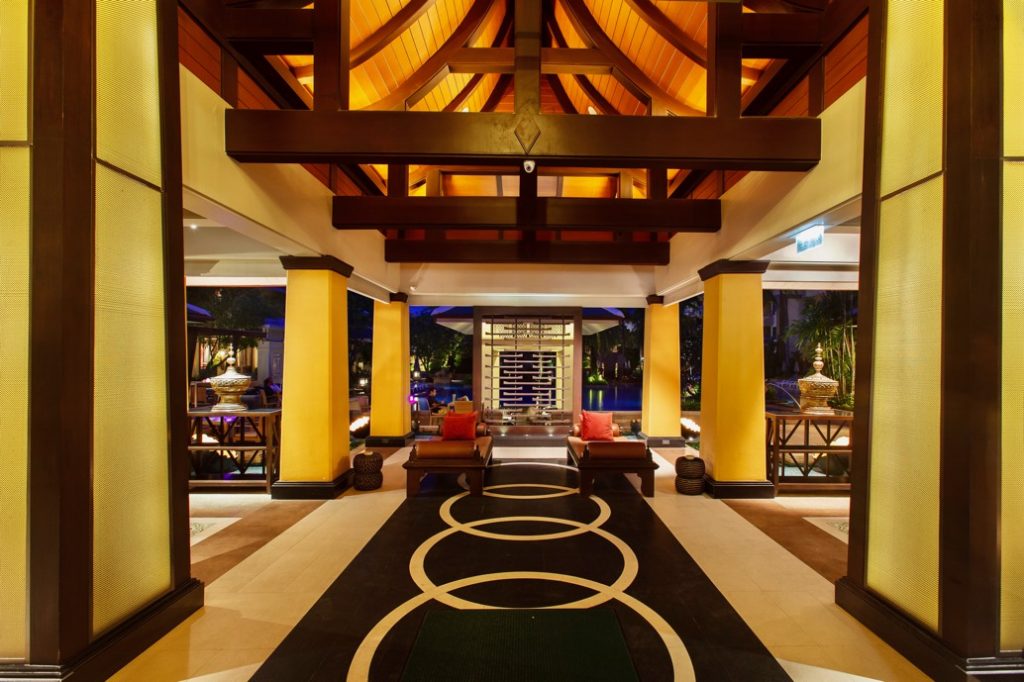 Coming to where you crash or where your wake up! The resort offers a variety of room types and styles to suit different needs and requirements. The Main Wing offers Deluxe Rooms, Superior Rooms, Family Suites, Kid's Suites and The Penthouse. We settled for the Superior category room which came with a king-size bed, a large sofa along with other amenities like In-room safe, radio alarm clock, tea/coffee maker, fridge, iron and iron board, flat screen TV and DVD players. A new look, refreshing decoration in beach colors and modern Thai furniture created a Phuket resort feel.  Signature bedding with choice of soft and firm pillows and light feather duvets was a delight! Balconies with comfortable seating gave our evenings a different feel.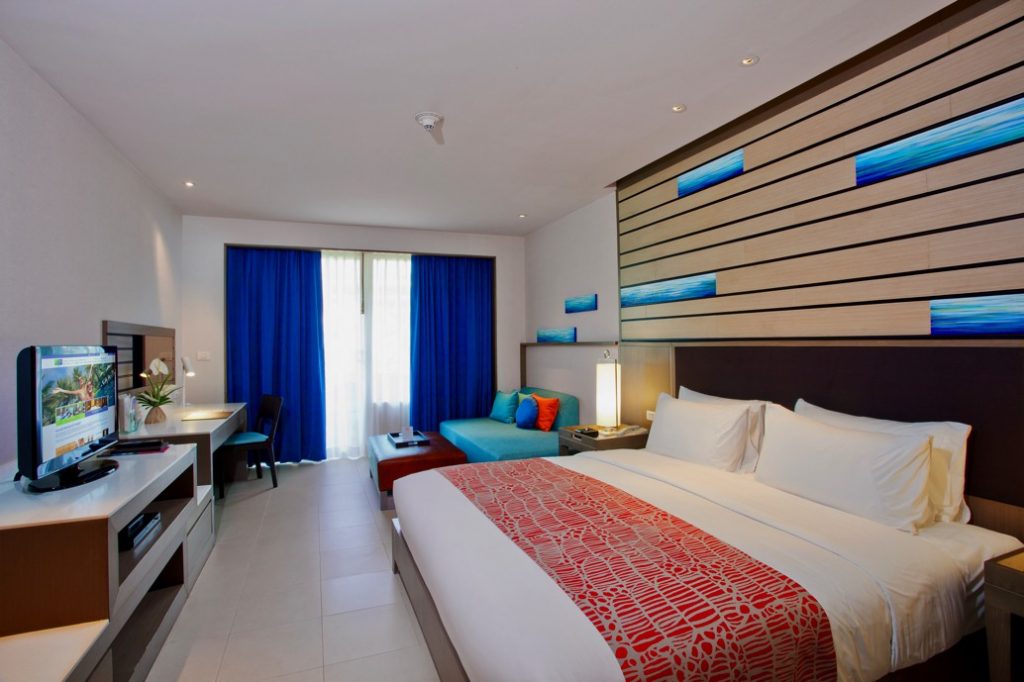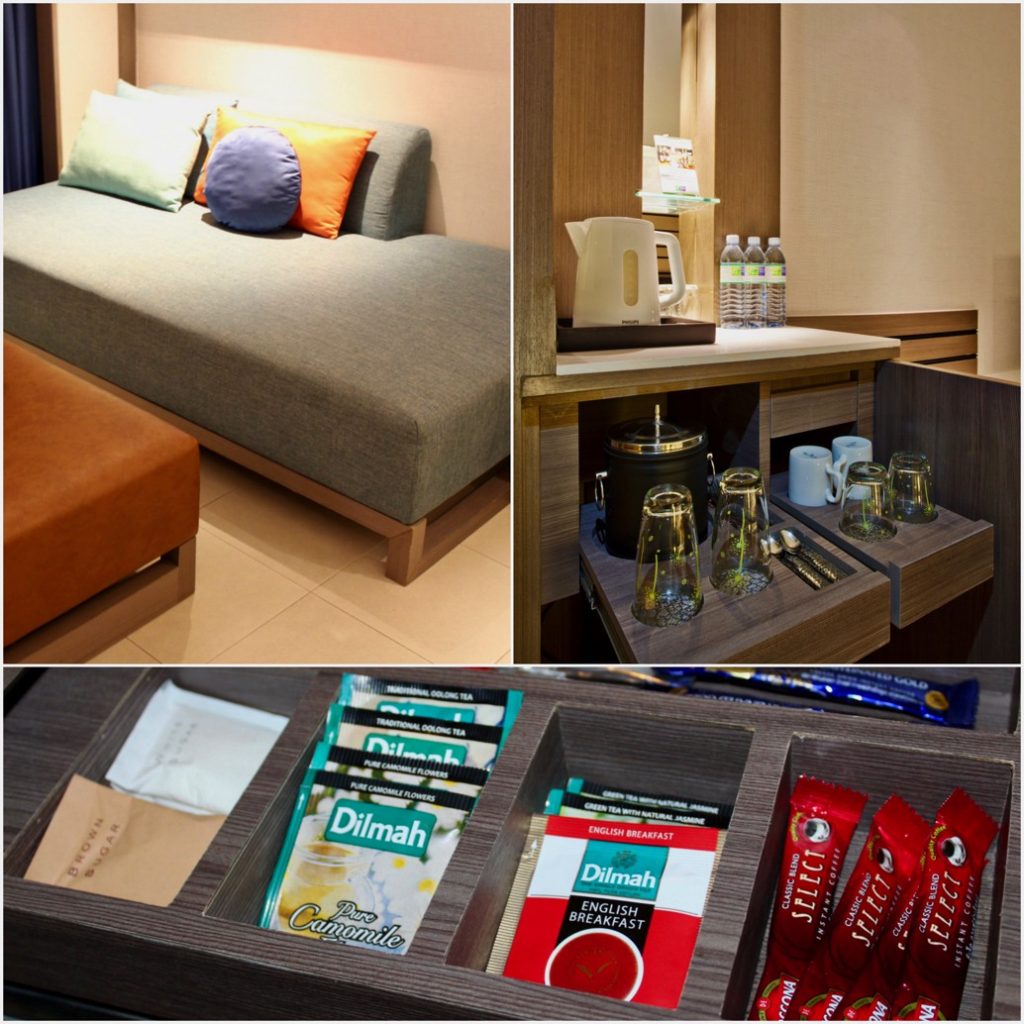 The modern ensuite bathroom came with a hand-held shower. If a child under 12 years is accompanying you, he/she can stay for free using the existing bedding.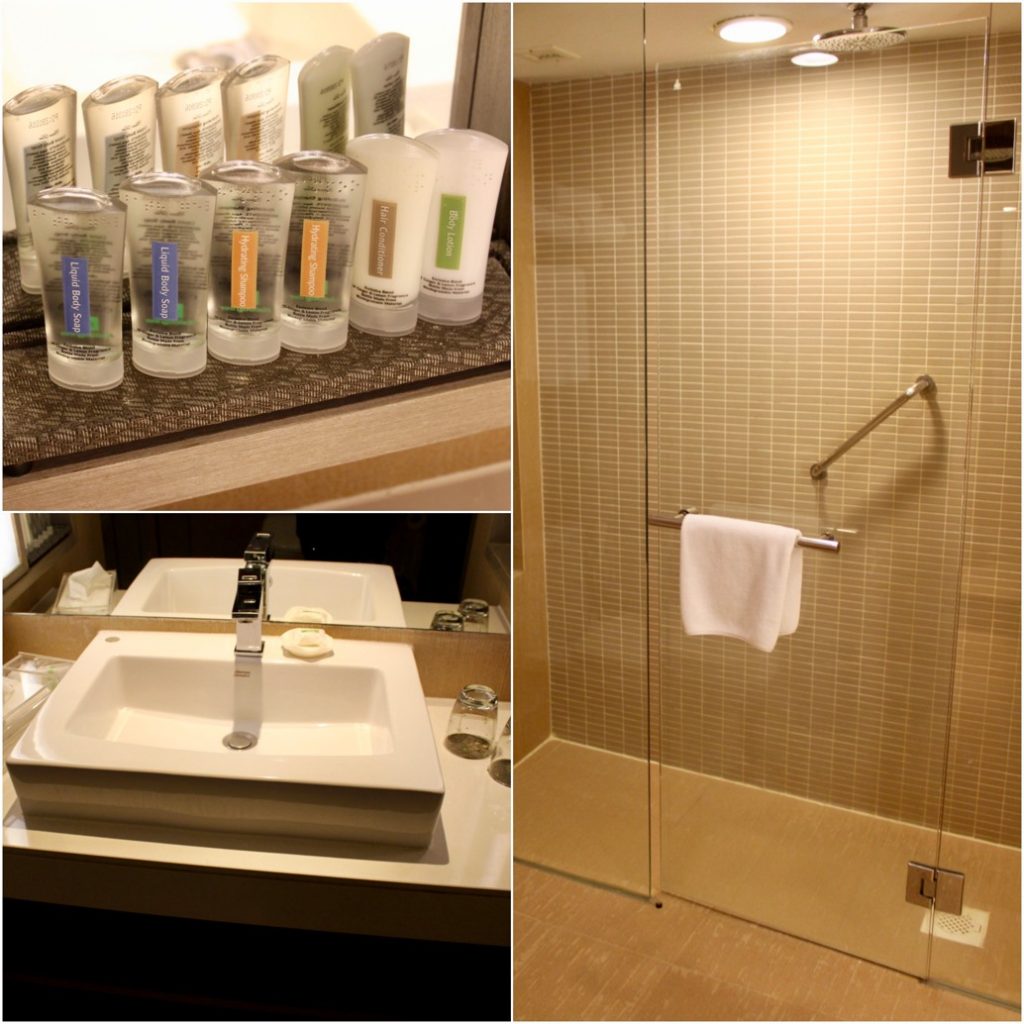 What I loved is there is an extra care given to your kids. Though, I don't have a kid at the moment but these little gestures go a long way. So, if you are a family travelling with kids, I would suggest you the Kids suite where parents enjoy the facilities of a superior room while kids enjoy the bunk beds. Kids even have a separate TV with Xbox and Toy Box. Even the Family Suite is a Superior King room connected with a pirate themed kids dream room with 2 beds in boat allowing everyone to enjoy their own world, yet still be together. Designed with imaginative features like boat style beds and treasure chest furniture in a PIRATE or SEAWORLD themed room, it's an ideal family accommodation. This makes me go back to the time when me and my sister used to fight on silly things!
What will delight a parent even more is the Kids' Club at the Holiday Inn Resort Phuket which is considered a heaven on Earth for kids and paradise for parents. Newly renovated, it sports a fun underwater theme and is open to kids of all ages, with young ones safely entertained while parents enjoy some quiet time. There are four zones in the Kids' Club – TV, Xbox 360, Arts & Crafts and Games – and qualified team of the property leads a schedule of supervised activities for children aged between five and ten. Facilities at the Kids' Club are completely free of charge, with lunch available from the club at an additional fee.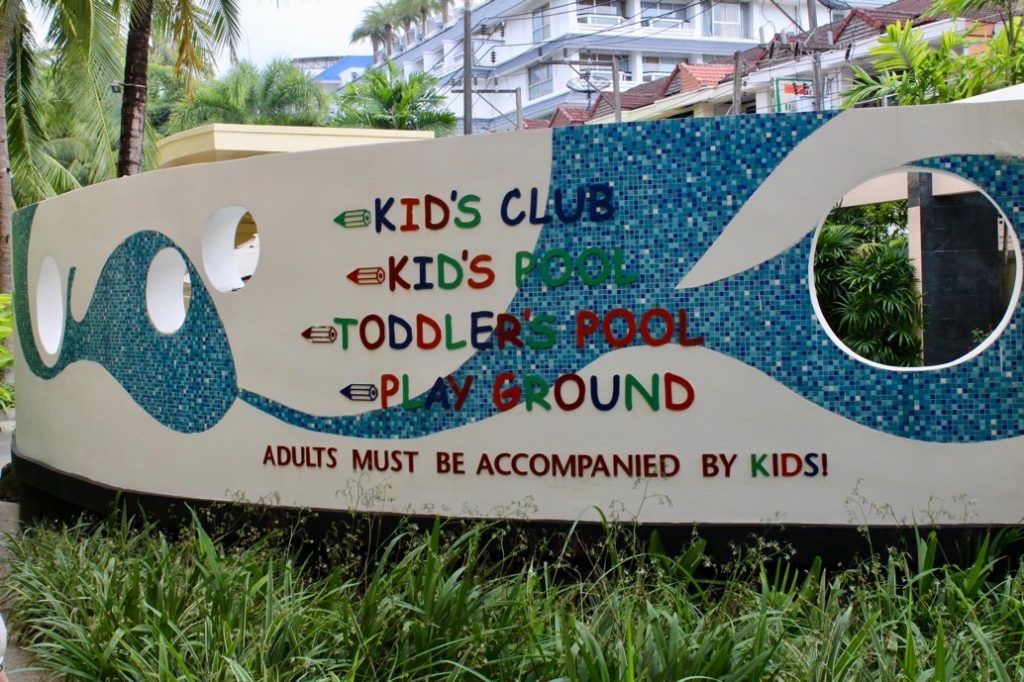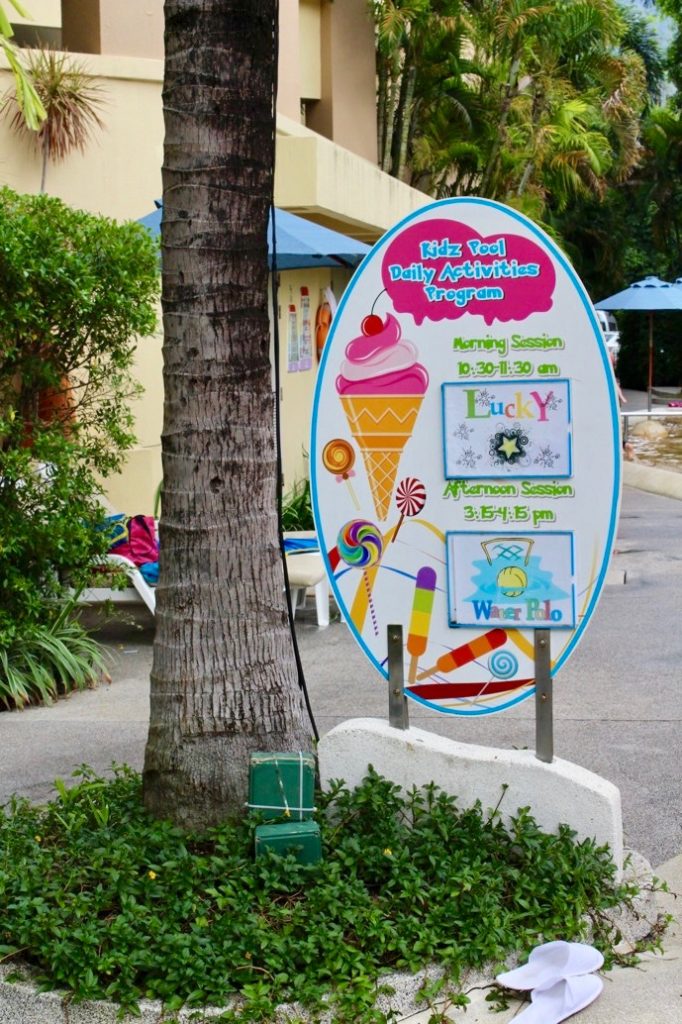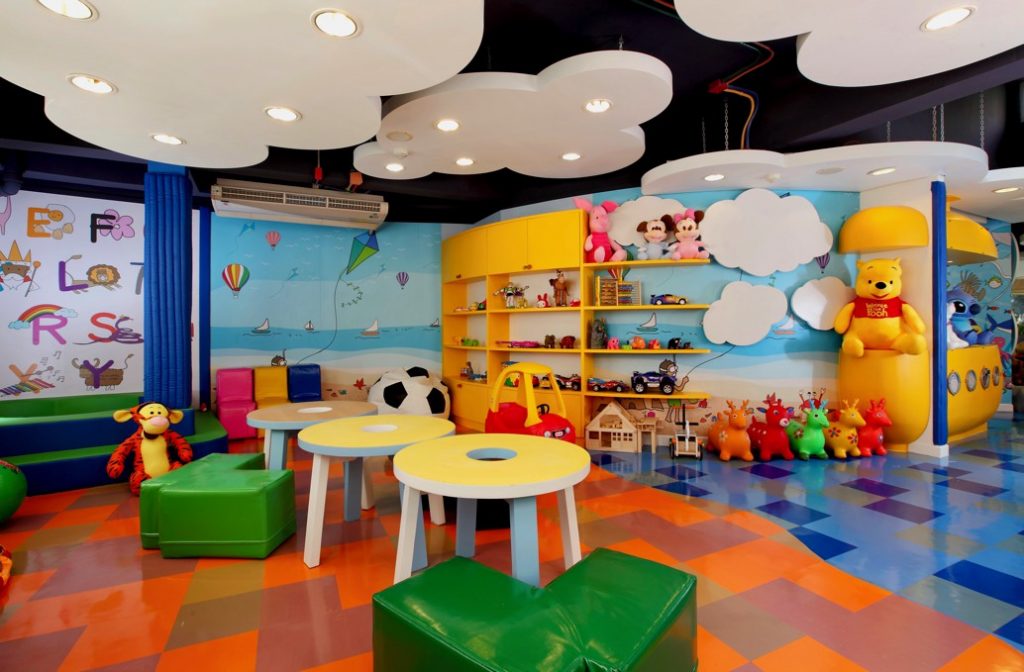 The other wing, the Luxury Busakorn Wing with Thai design offers spacious rooms with pool view or pool access in a tranquil pool and tropical garden environment. The exclusive villa rooms (an Adults only area) with pool access are appreciated by couples seeking a more intimate resort experience.  Busakorn (Thai for Lotus flower) Wing reflects a fresh degree of modern Thai comfort, with a total of 140 Studio and Villa rooms centered around two magnificently themed pools. Having its own entrance, reception and resort centre, the Busakorn Wing is just like a hotel within a hotel and provides many additional choices to the facilities of the property's Main Wing. The Busakorn Wing comprises two buildings of five and two storeys respectively, and its overall design is an attractively modern interpretation of Thai architectural style. 

Given the comforts of the accommodation and the luxury of the amenities, it is so easy to settle in and enjoy the many facilities the wing has to offer. But one of the Busakorn Wing's main draws is that it offers the best of both worlds: In the hotel you are blissfully away from it all in a tranquil environment, yet you're also just a two-minute walk from the buzz and bustle of Patong – with its dazzling kaleidoscope of restaurants, bars, shops and entertainment spots.
If you are in Thailand, how could you miss the Thai massage. Why go too far when you have Tea Tree Spa right within the premises. With treatments to relax and reinvigorate, it promises to melt away your cares. The spa also provides a wide range of beauty treatments to keep you looking your best. The spa menu has something for every type of traveller, whether you're on business and pressed for time, or you're looking for an indulgent spa package. Enjoy the therapeutic benefits of a traditional Thai massage, refresh your outlook with an anti-ageing facial, or just zone out with a gentle aromatherapy massage. Leave your worries at the door and let their skilled therapists work their magic.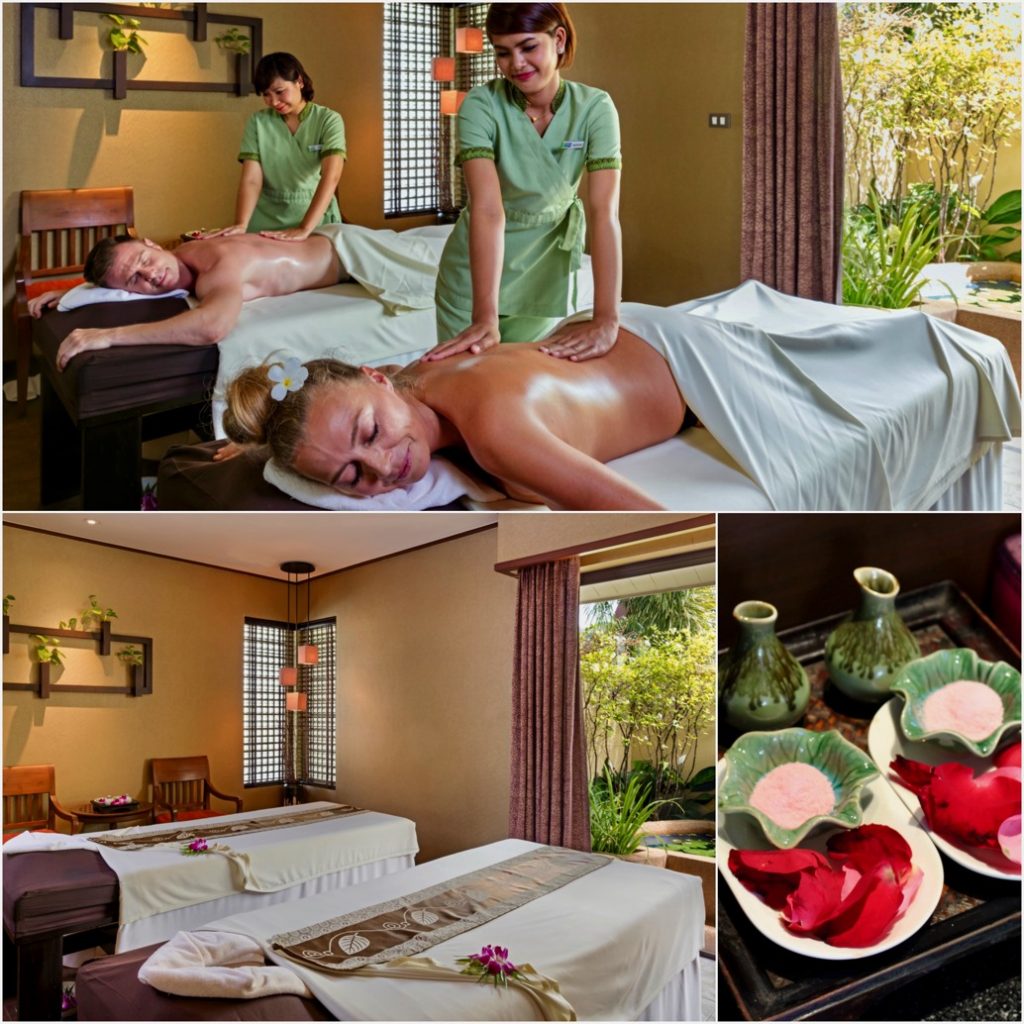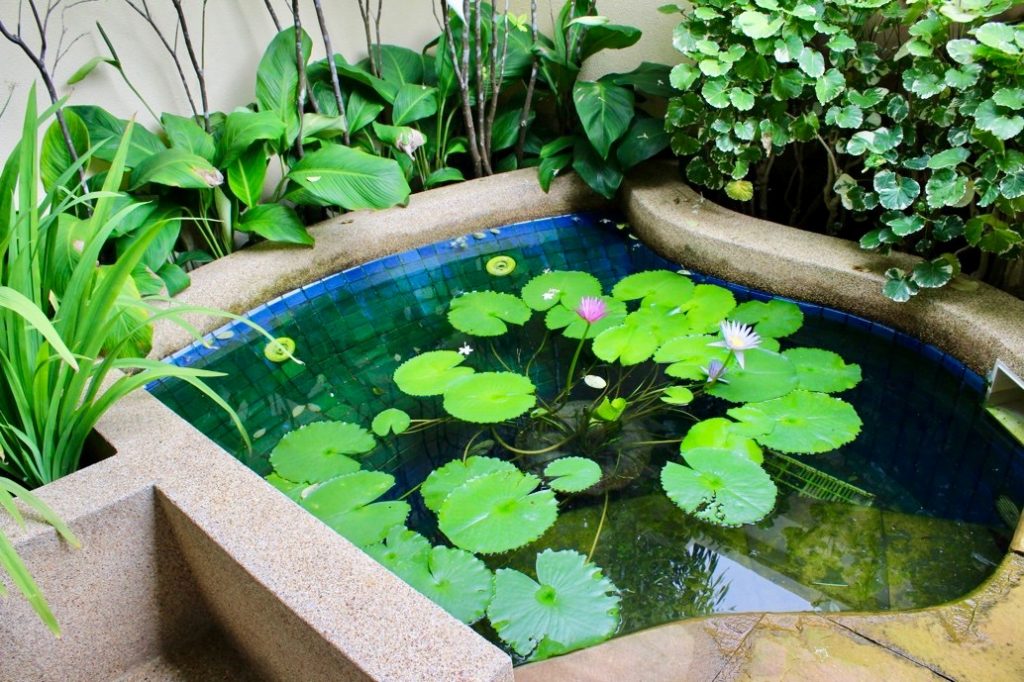 Did you mention that you always forget to carry a few things? You don't need to leave the resort to stock up on the essentials at the Holiday Inn Resort Phuket. The onsite mini mart has everything you need for your stay, including soft drinks, snacks, and the full range of convenience items at nominal costs.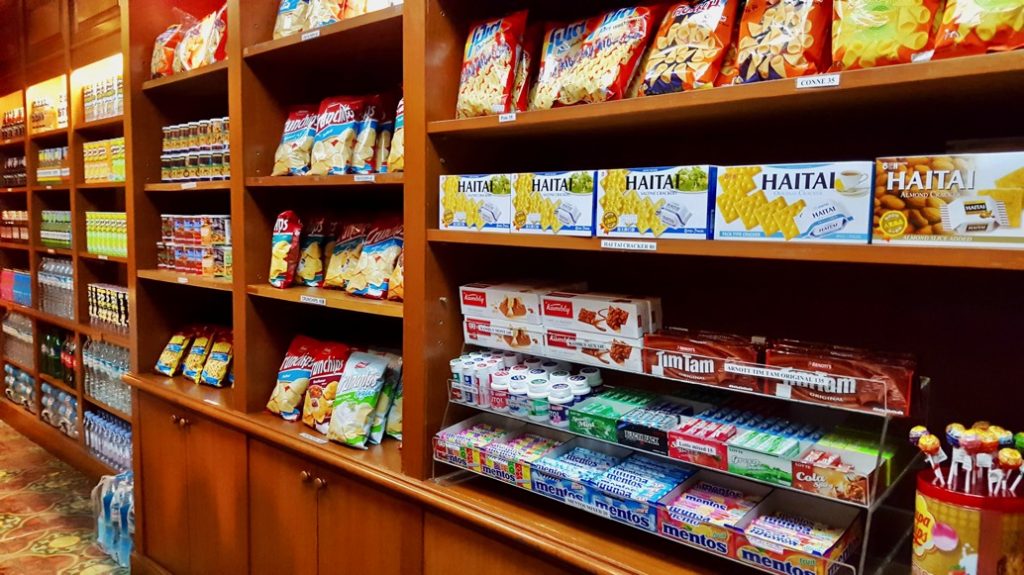 Dining:
Holiday Inn Resort Phuket is well-known for its excellent breakfast buffet and great value cuisine in the resort's 4 restaurants.
Dinner was at the beautiful Charm Thai restaurant which was a walk through a passage surrounded by greenery overlooking a gorgeous pool. Great ambience and soft music made my dinner even more pleasant.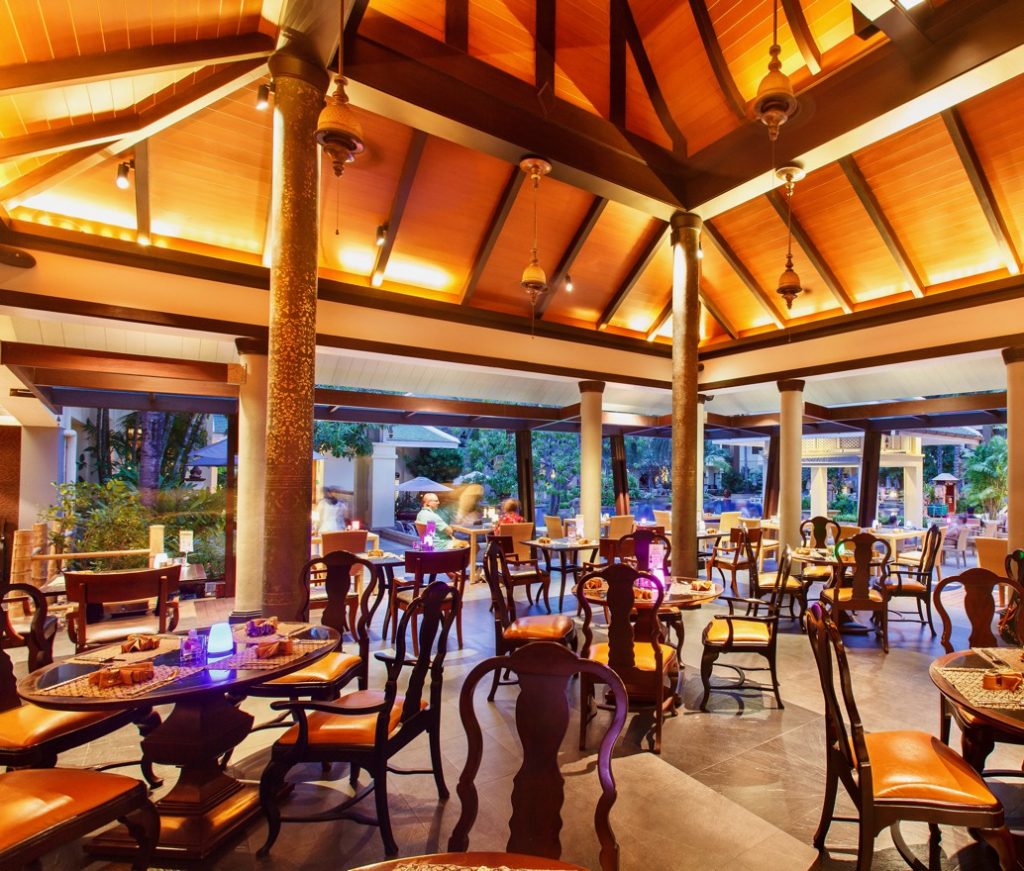 We started with the crispy fried finger food section from which I ordered Por Pia Pak, a deep fried veg spring roll with plum sauce which was also marked as chef recommendation. Found it a little sweet because of the carrot stuffing but I loved the salad that was served with the spring rolls. Next was Pod Man Pla, a dish by Chef Ian Kittichai, crispy cornflakes crusted fish dumplings was on the chef recommendation list too. Served with chilli sauce it was a great fusion. The fish was soft and well flavoured. Som Tam was a spicy papaya salad with marinated grilled chicken. The spicy papaya salad settled well with the chicken and my tastebuds while the chicken was stylishly served in steak. The Plum Sauce was warm and tasted great overall!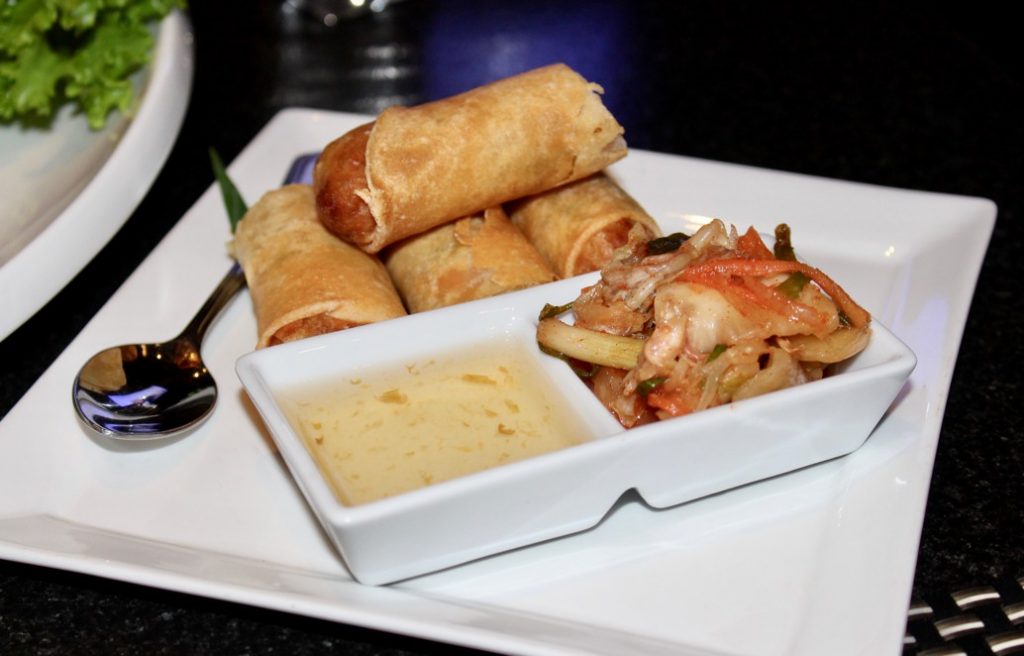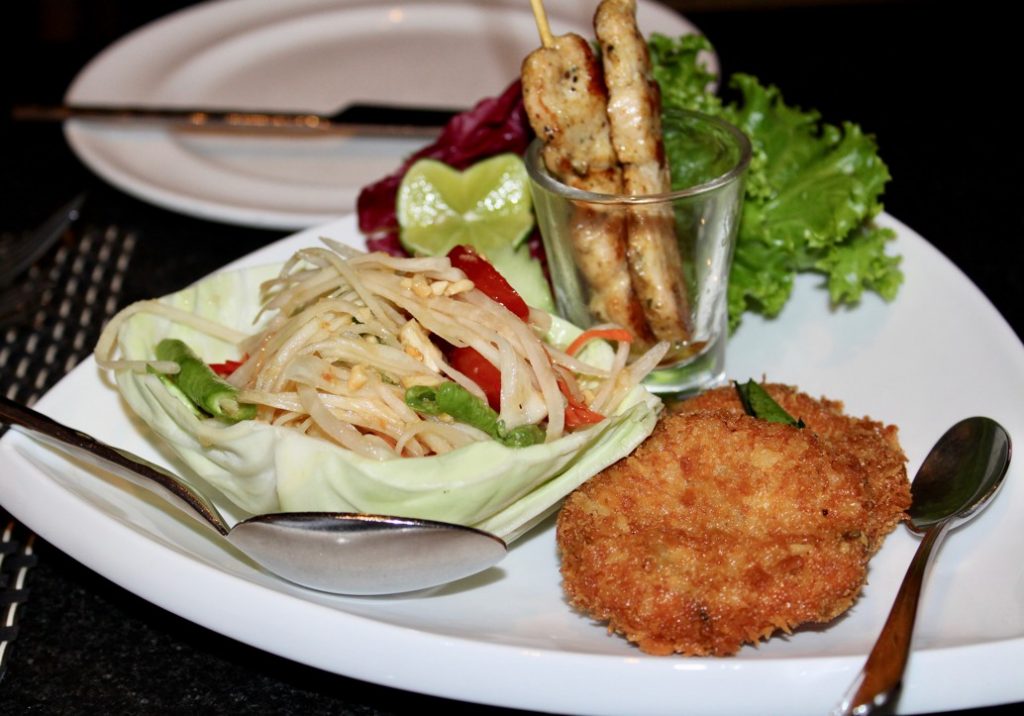 Next section was Pork-Chicken-Beef and I chose Gai Tord Hat Yai, a dish by Chef Ian Kittichai in crispy turmeric marinated chicken. If you are a fan of KFC's chicken, this should be your pick. Marinated and fried to perfection! From the section names Noodles-Rice selection, I chose Phad Si Euw, Stir fried noodles with chicken. Full of nice flavours, this was a great one! Khao Phad Kapraw, fried rice with spicy chicken with basil and chillies came with great aroma and stylishly cut cucumber. Great flavour, warm and soothing! The addition of bell pepper was a delight!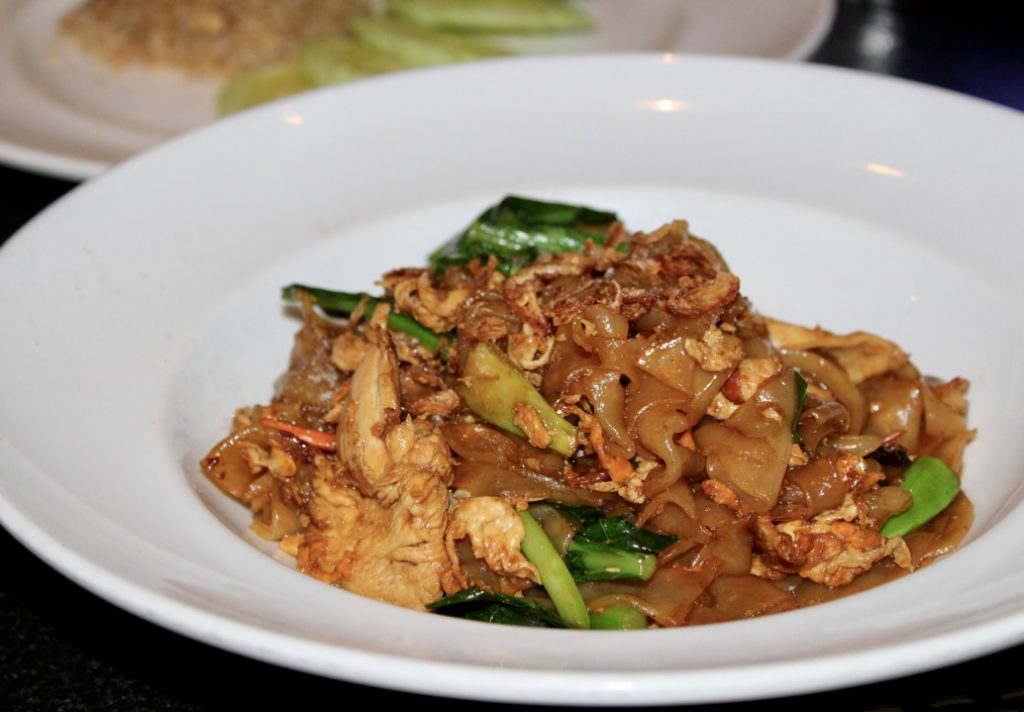 The first mocktail was ordered were Cranberry Cutie which was a blend of cranberries, orange, lime and soda. A refreshing and citrusy mix! The pink colour of drink was as sweet as the name. Curban Light had lime, soda and mint. Something like Virgin Mojito, but a true refresher!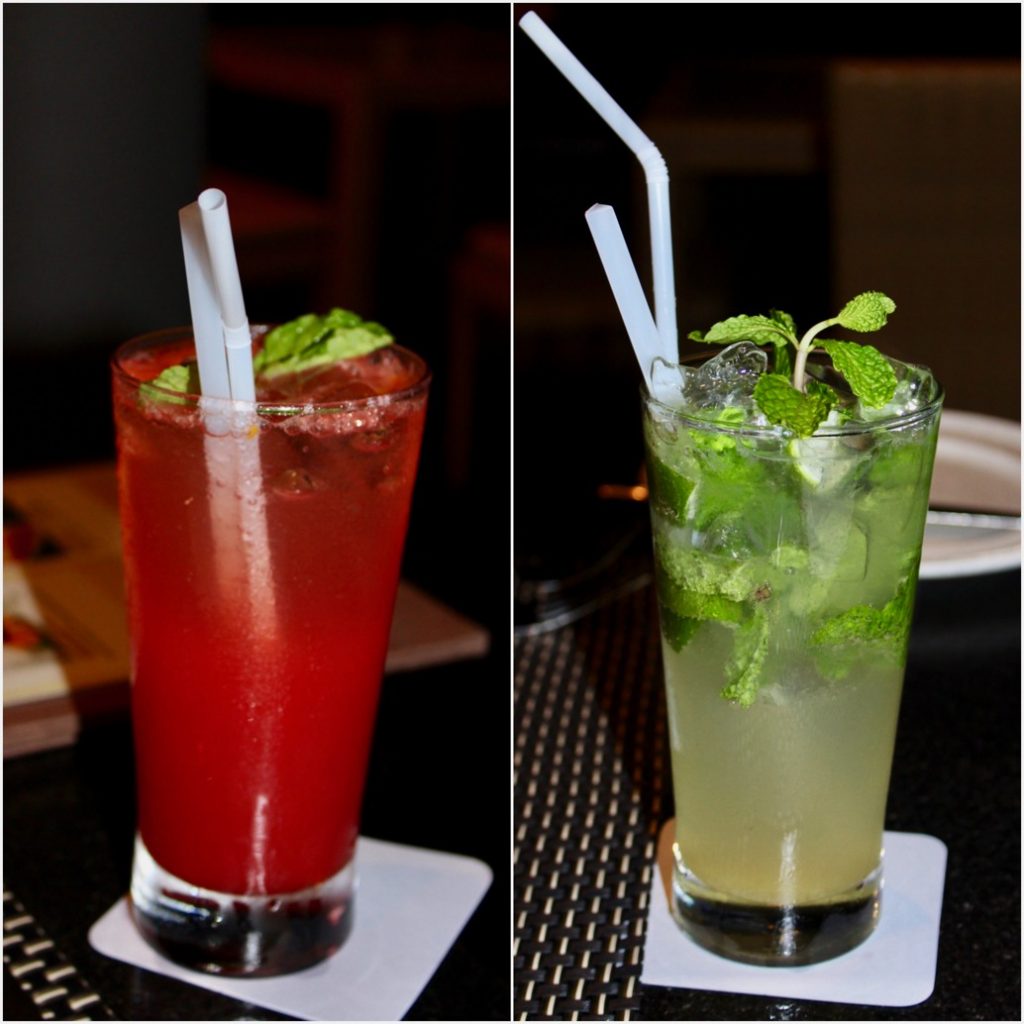 For desserts, we ordered coconut custard with young coconut. It came nicely in two small bowls with an orchid flower. The sweetness perfectly extended from the plating to the taste. Crepes with fresh mango and coconut ice cream came stylishly in a boat shaped bowl. A big scoop of coconut ice cream topped in the centre with cherry with mango on the side! It was great, through the crepe had become a little soggy! Thai Tea Ice Cream was lovely to look at. A scoop topped with cream and cherry with pink hearts on the side! The different flavour appealed to us with the pink hearts which were actually cookies! The Chocolate brownie had a home-made flavor topped with cream and cherry along with chocolate sauce and was warm and gooey.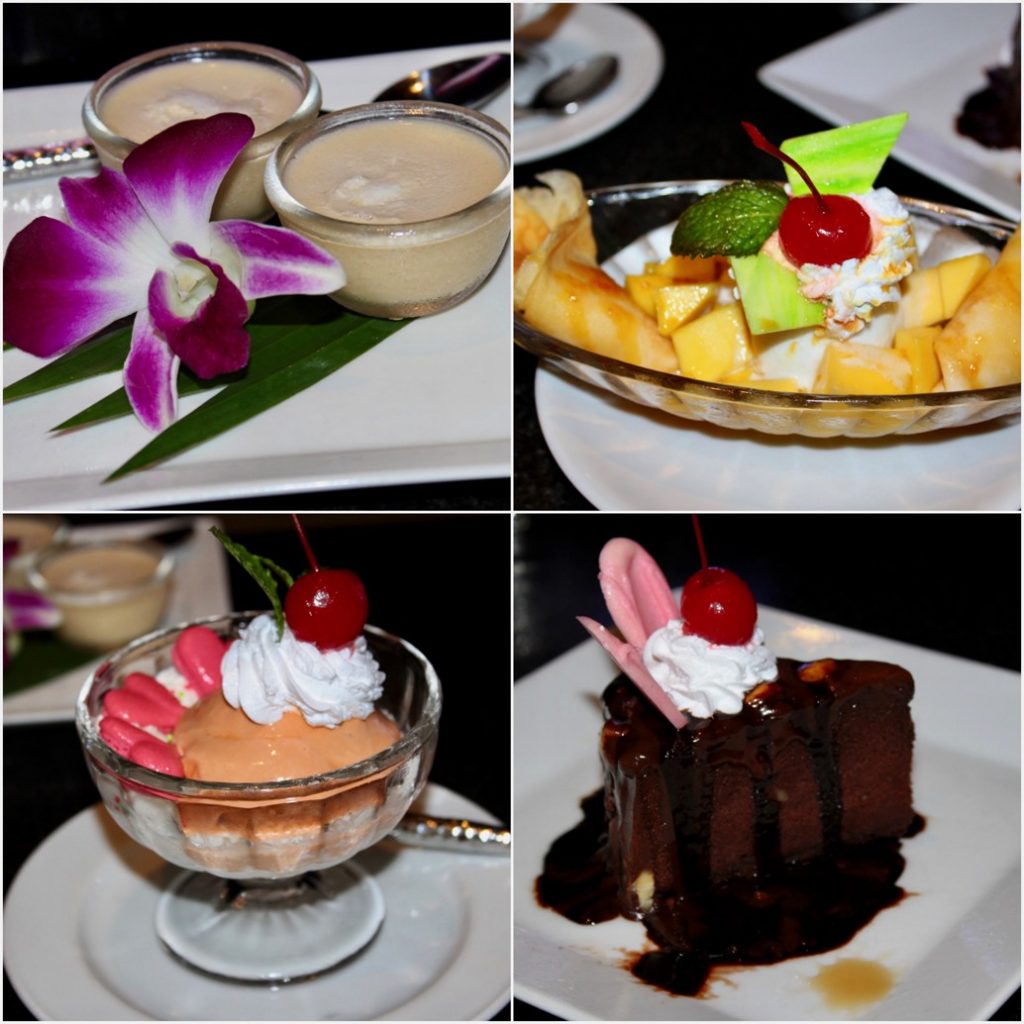 Our breakfast was at Charm Thai too. I loved sitting by the pool and having a nice wholesome breakfast buffet. Our first dish was fresh milk which I had with cornflakes and raisins though there were a wide range of add-ons like Granola, Muesli, Koko crunch, Frosties, Cashewnuts, Dried pineapple, Almonds, Sunflower seeds and Dried papaya to give your bowl of calcium some more nutrition, taste and flavour. Next was my favourite omlette which was stuffed with mushrooms, green chilly, tomatoes. I paired it with toasted white and brown bread.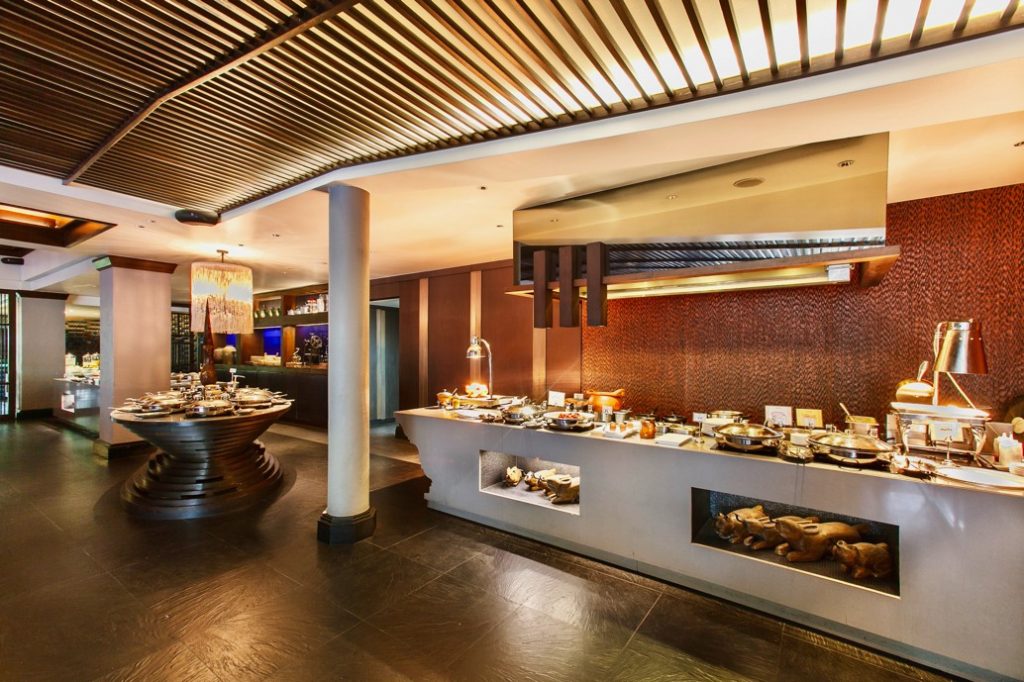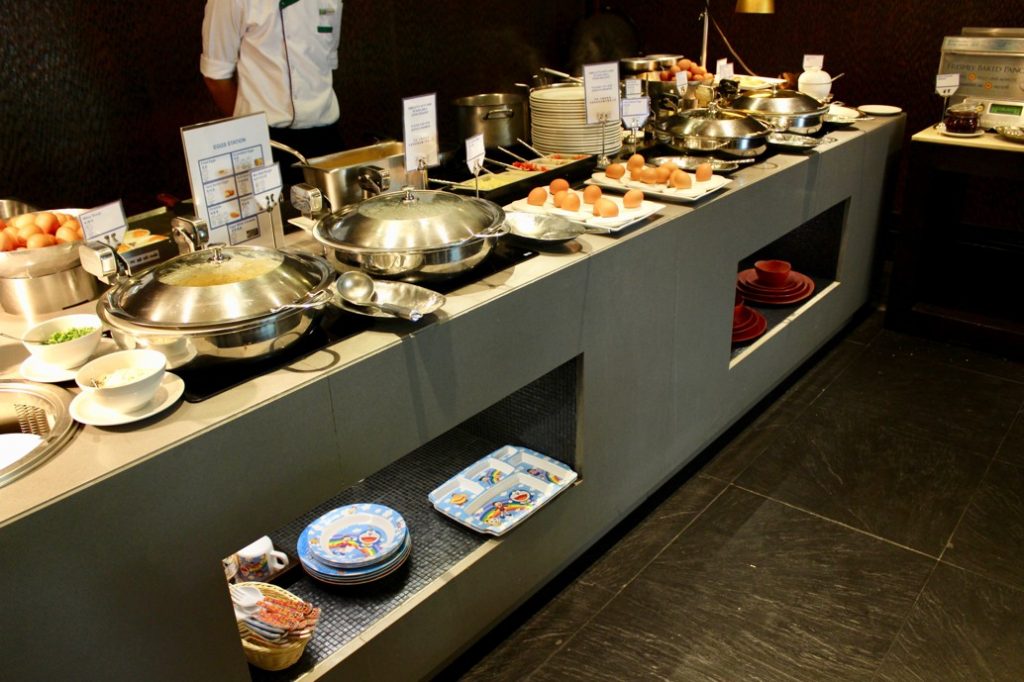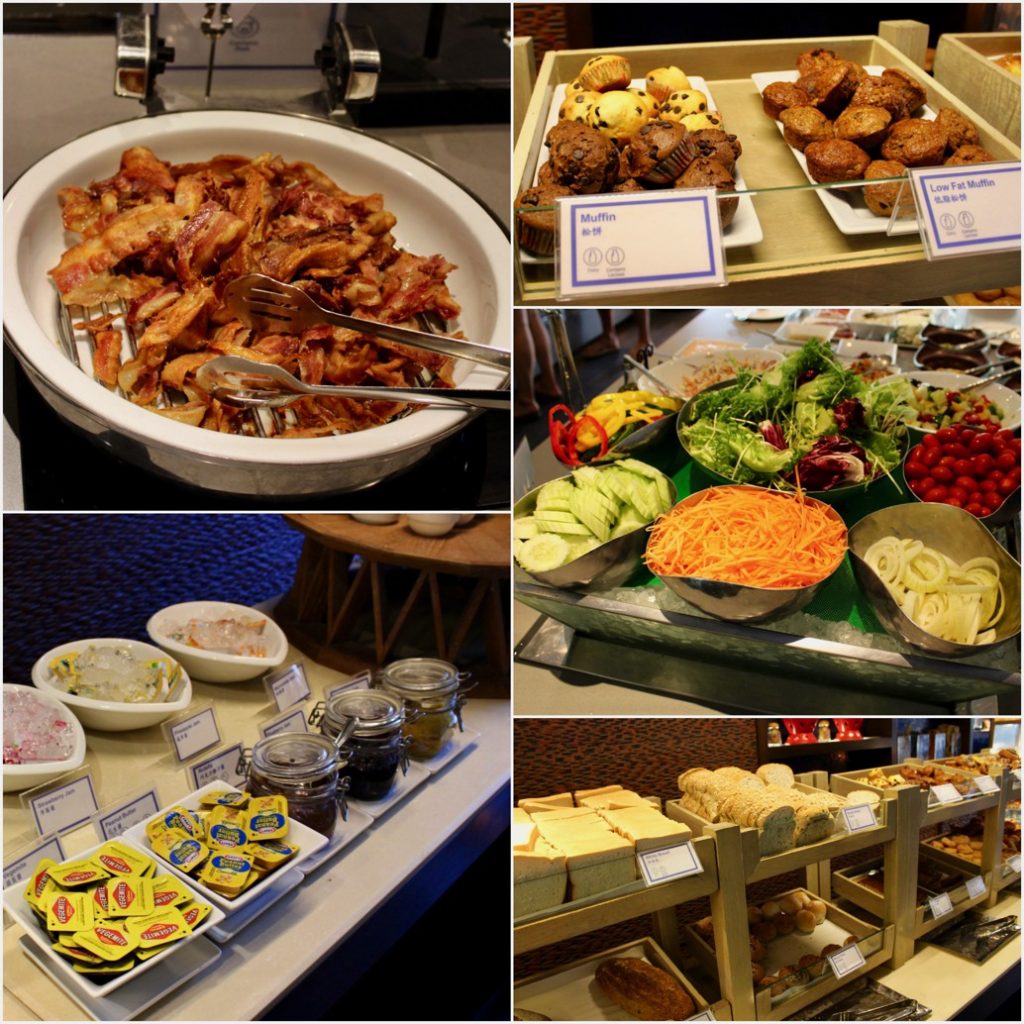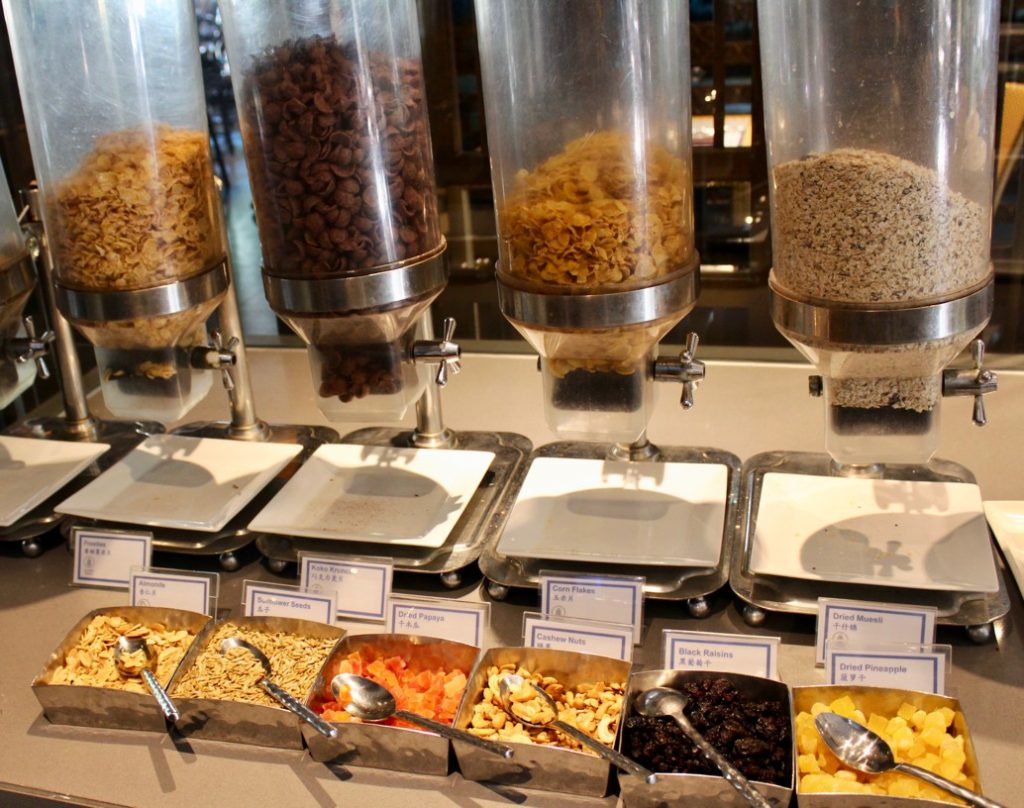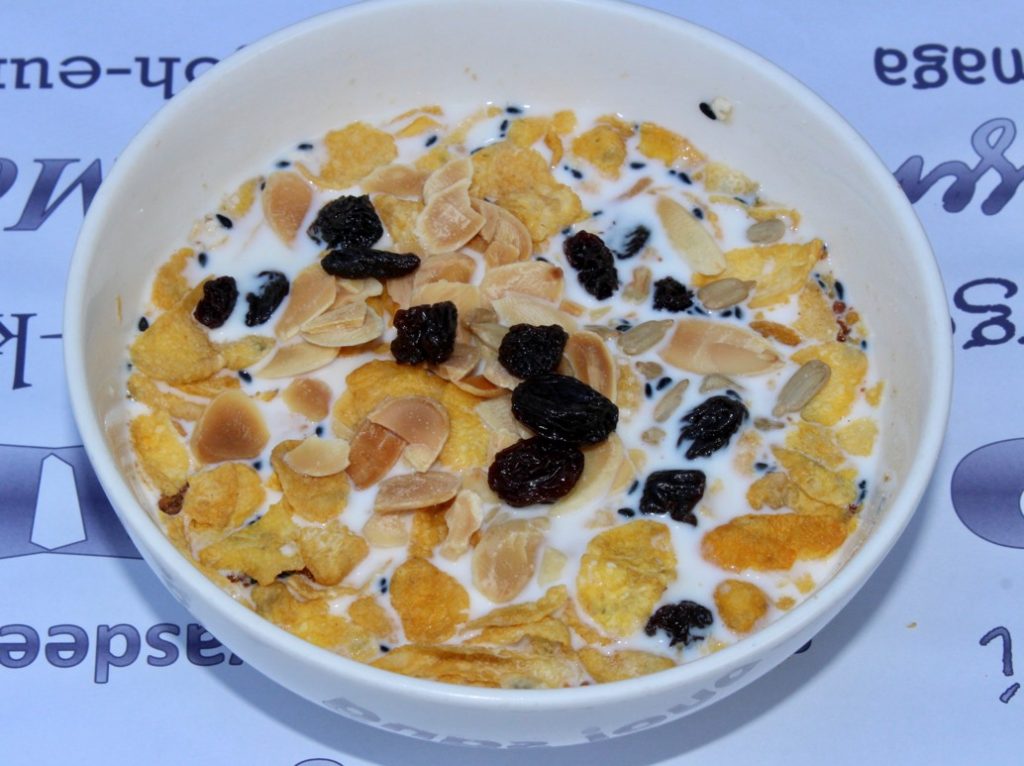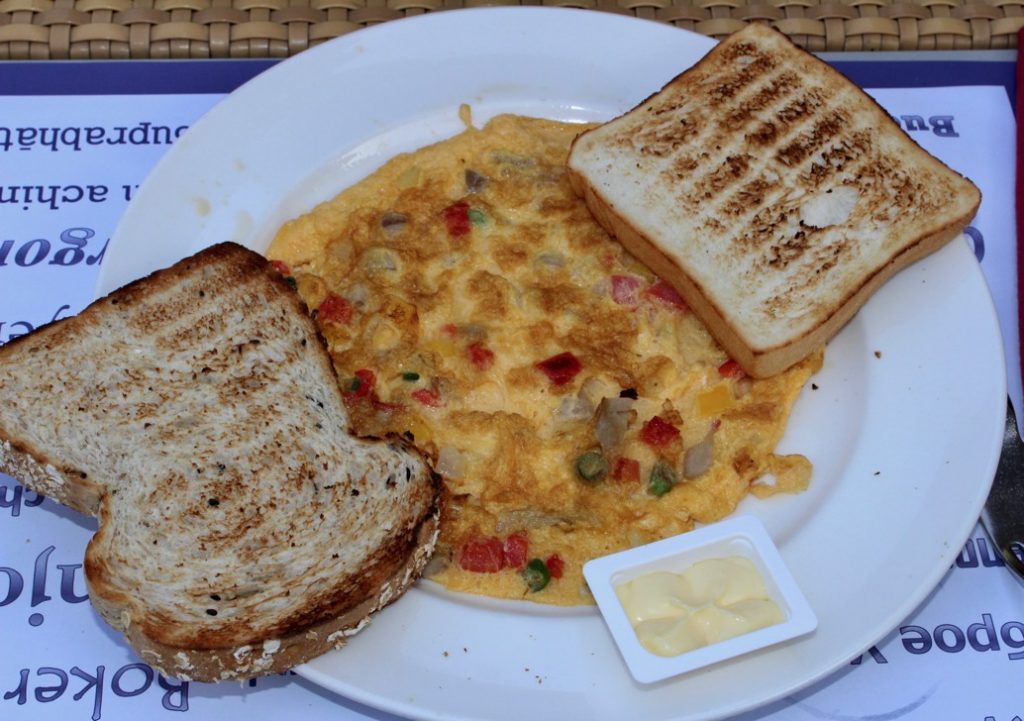 Next was an item which I would ideally not have in breakfast but I saw it I could not hold myself- Yellow rice with vegetables which I paired with papadum! Nice, spicy and well made! Papadum was also crispy and great. Another crispy thing was the spring rolls which were delicious. The last thing to have were croissants.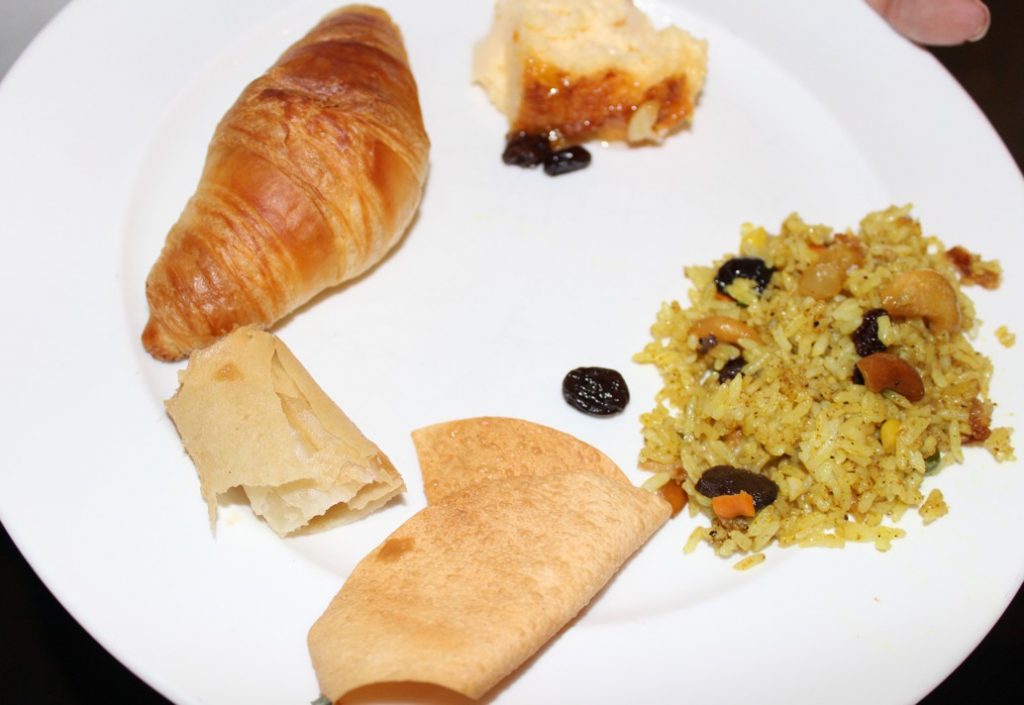 After a fun filled day spent at Phi Phi Islands, we were looking forward to our dinner. Terrazzo, an open-air Italian restaurant located at Holiday Inn Resort Phuket was another feather in the hat. Overlooking Patong Beach, the light ambience with light breeze flowing around was just perfect! What added to my delight was the big tree which had lights hanging around. Covered with green plants, this Italian restaurant had a wide variety of dishes which we relished happily!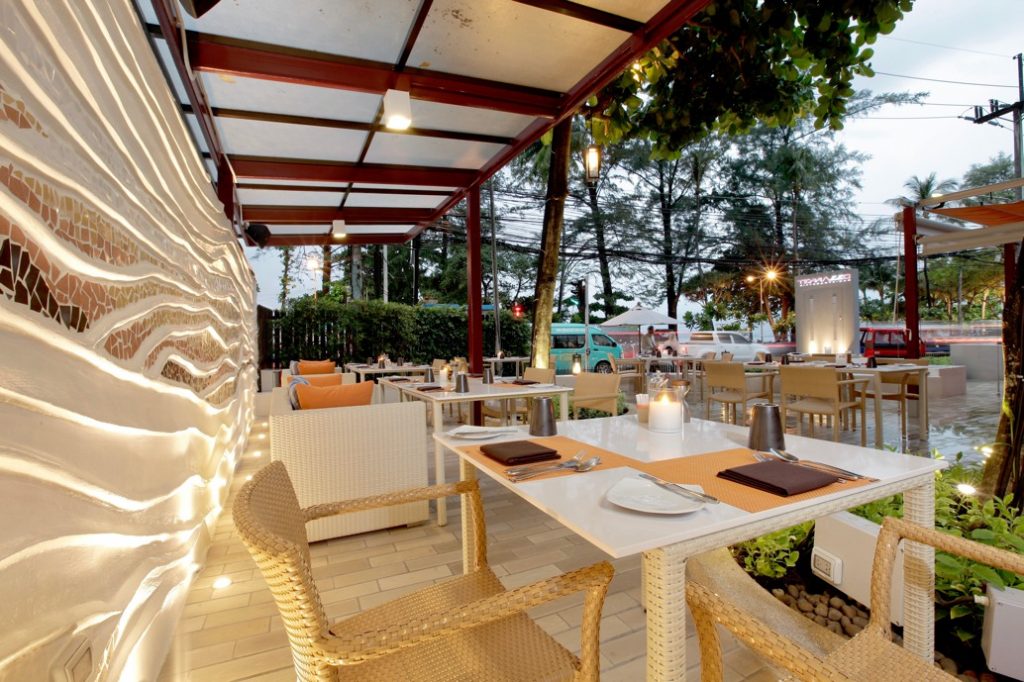 We started with Refreshing light in season section from where we picked Insalata Caesar (Caesar Salad). The bowl of nutrition was filled with freshness and crispness with the right veggies and toasted bread. Next we jumped on the Something Warm section and chose Garlic Bread which was nice and crisp. The Chicken Wings served with barbeque and sweet chilli sauce came in a cage kind of thing and were nicely marinated and fried!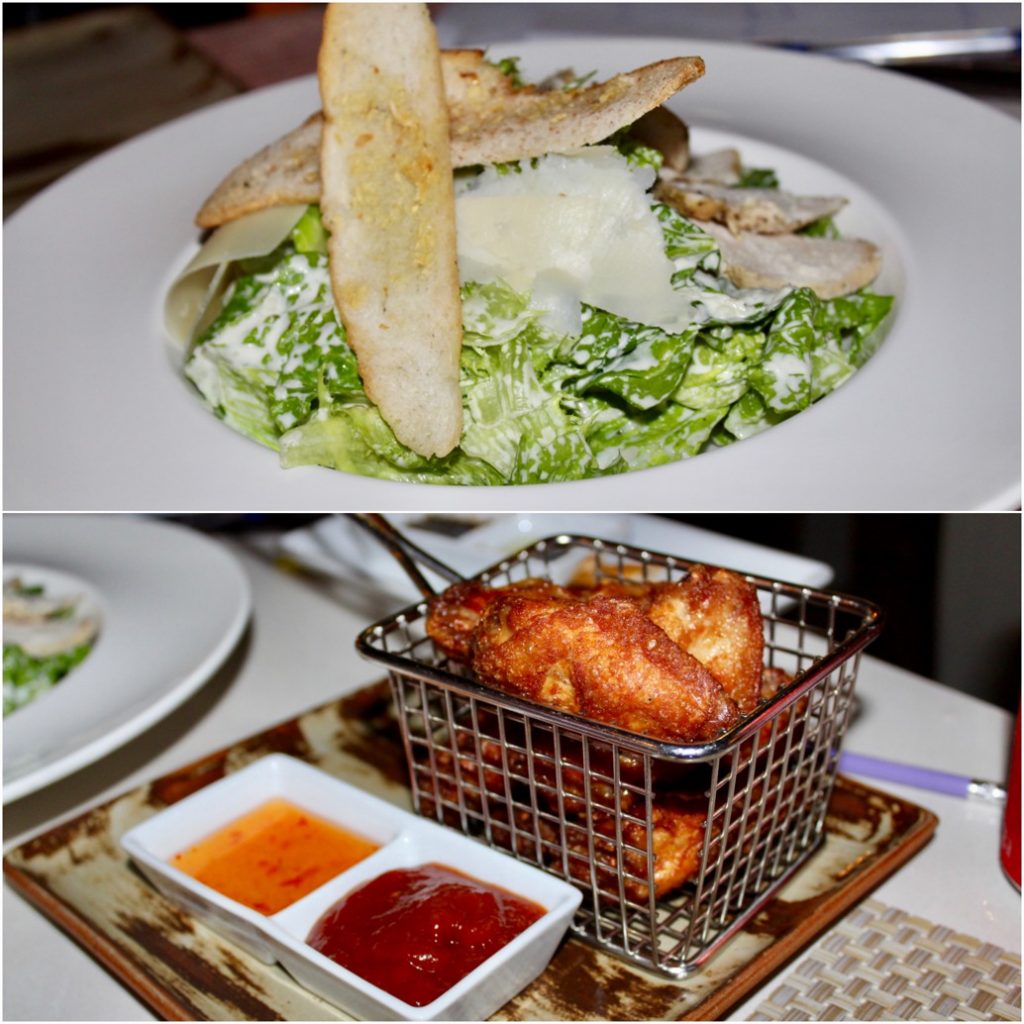 Next was Chef Tony's Pasta Dishes section. Penne Arrabiata with spicy tomato sauce was finely made and lightly spiced. On a special request they even added veggies. The next section was Wood Fired Pizza. We settled for a veg pizza named Pizza Vegetariana topped with mozzarella cheese along with asparagus, leeks, onion, cherry tomatoes and fennels. Thin crust yet crisp! The colourful pizza made for a nice dish. The Shirley Temple Mocktail with sprite, grenadine and maraschino was more on a sweeter note.
From Sandwiches and Burger section, we ordered Chicken Burger served with mango and tomato dip along with fries. The well-layered burger with chicken patty, onion, tomato and lettuce was yummm!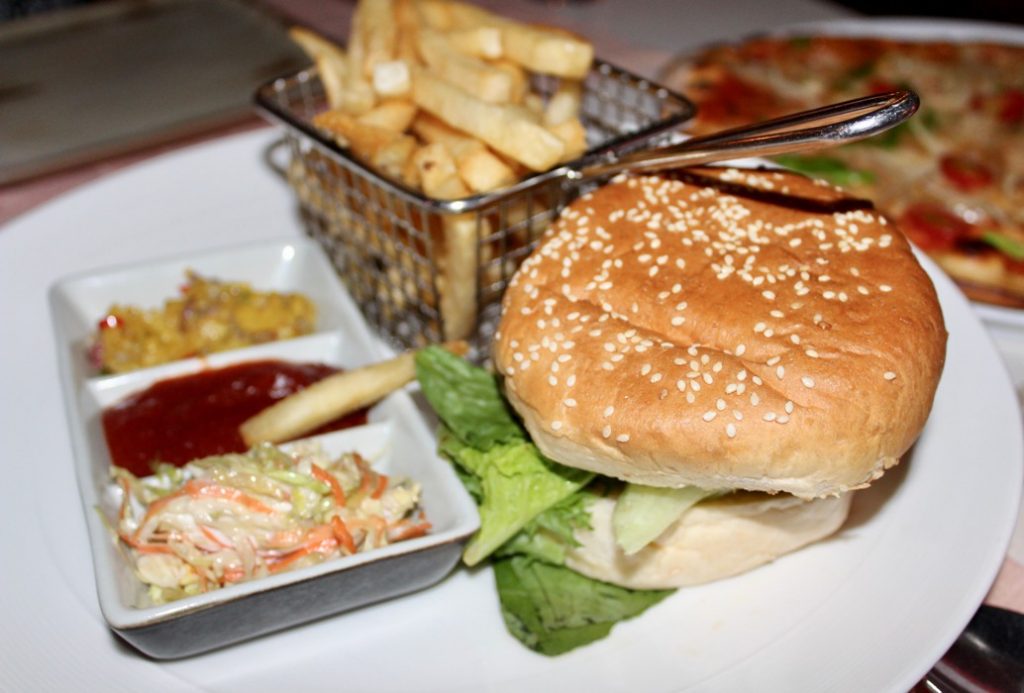 For desserts, we first tried Zuccotto-alla-Fiorentina which was Zuccotto style sponge cake ice cream with candied fruits. Frutti Di Bosco was Italian sweet tart served with berry yoghurt. Absolutely delicious! Could not have asked for a better way to end the day!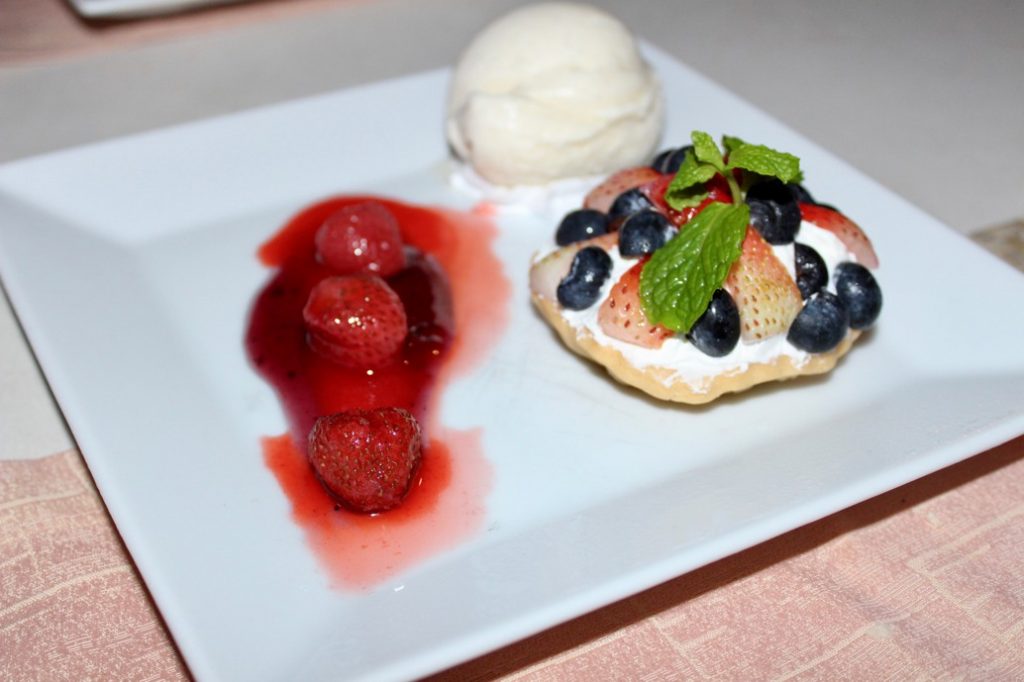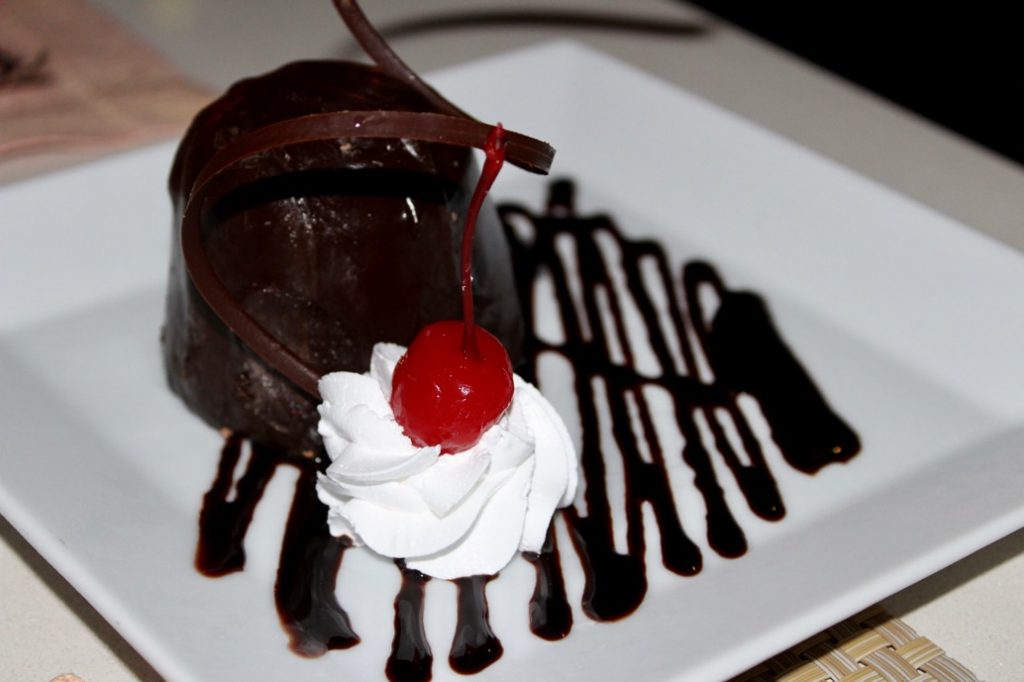 Our breakfast the next day was at Sea Breeze restaurant which was even more elaborate with 6 action kitchens featuring Rotissery, Hot Wok, Grill, Bakery and Pasta station and a walk-in cold room for fresh salads, seafood and sushi, sashimi. Children have their own kids buffet as well! However, we had to go for sight seeing so we picked up what appealed to us. From the elaborate buffet, we relished veg rice, chhole and pickle. And also some waffles, bread and muffins topped with nutella…just divine! Our culinary journey ended with colourful fruits!
The restaurant also offers a Seafood buffet which focuses on fresh, local and seasonal products, offering healthy options and great value.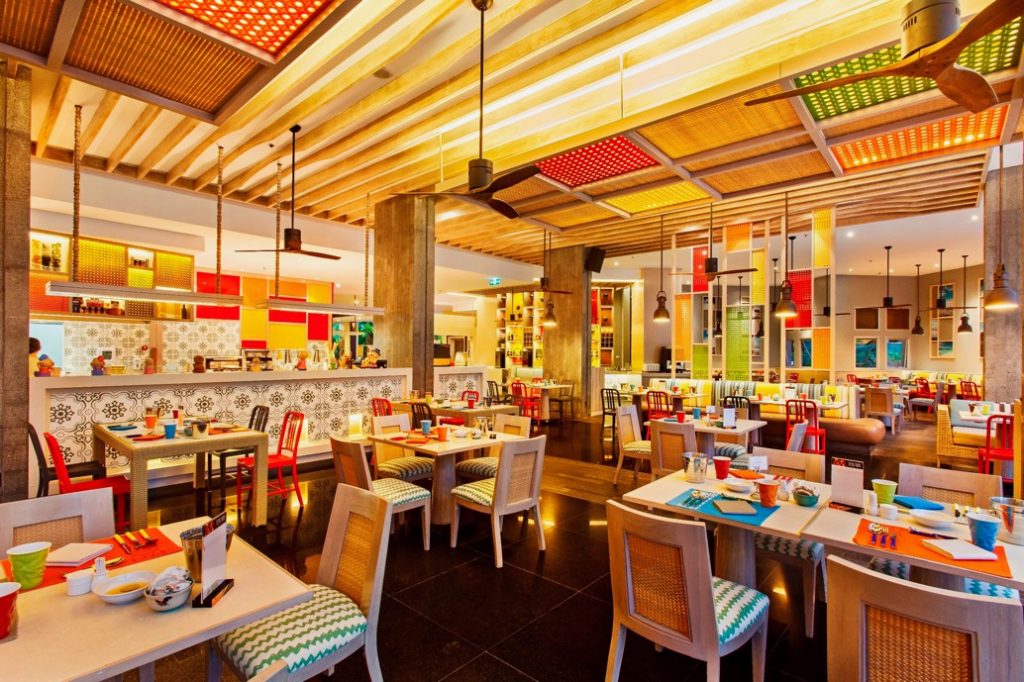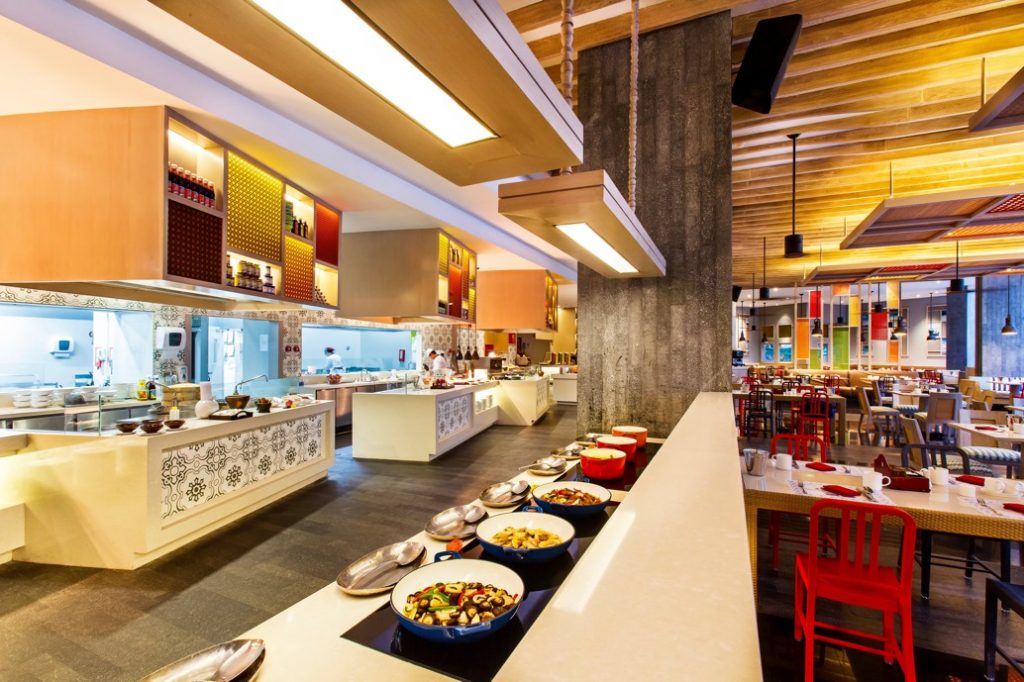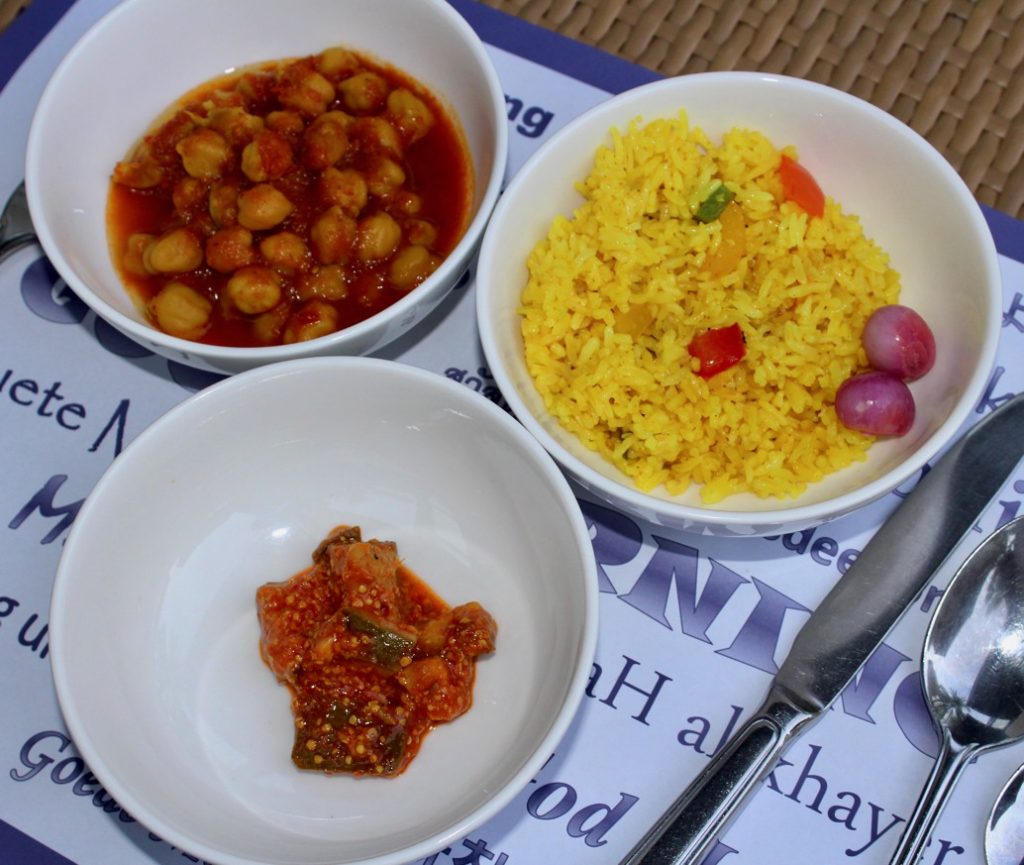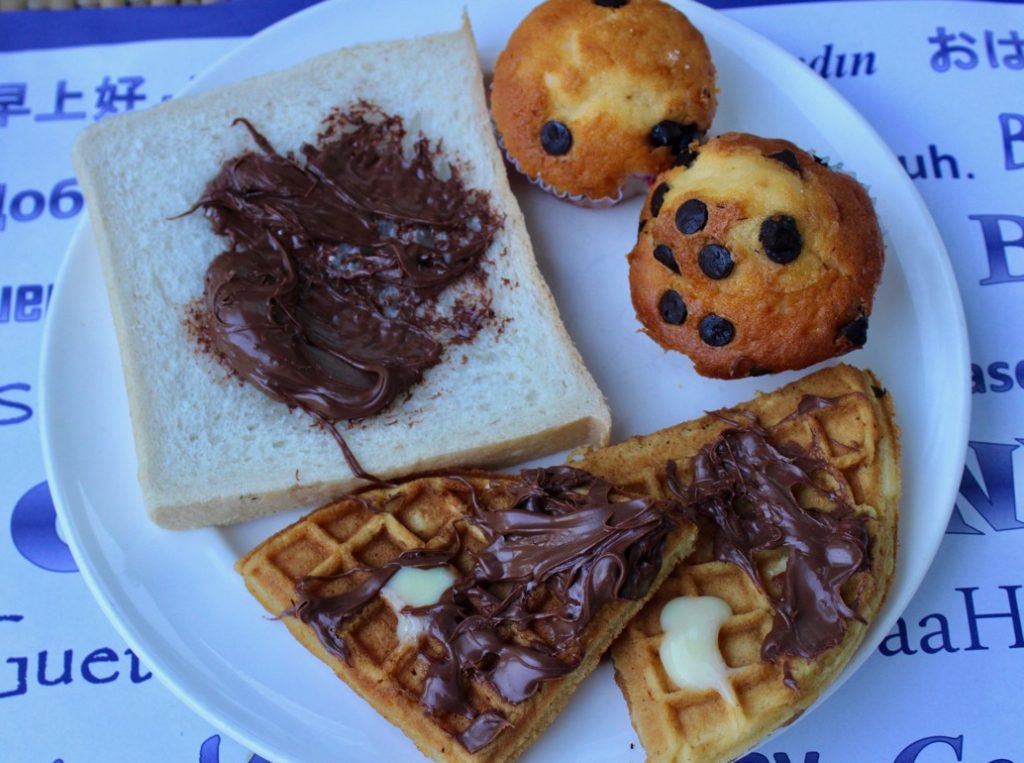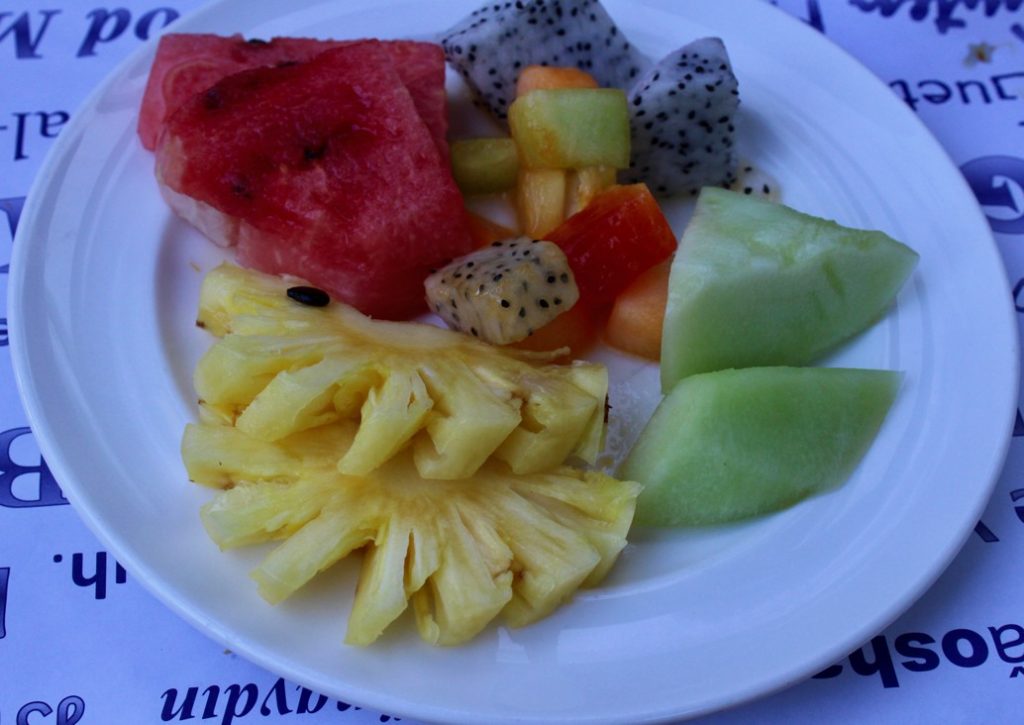 Other dining options include-
Sam's Steaks & Grill– A local favorite, Sam's has acquired a reputation for excellent steaks, superb service and a comprehensive winelist. Tripadvisor readers rate Sam's among Patong's best restaurants. Newly renovated in November 2013, you can enjoy the best US and Australian steaks, cooked just the way you like.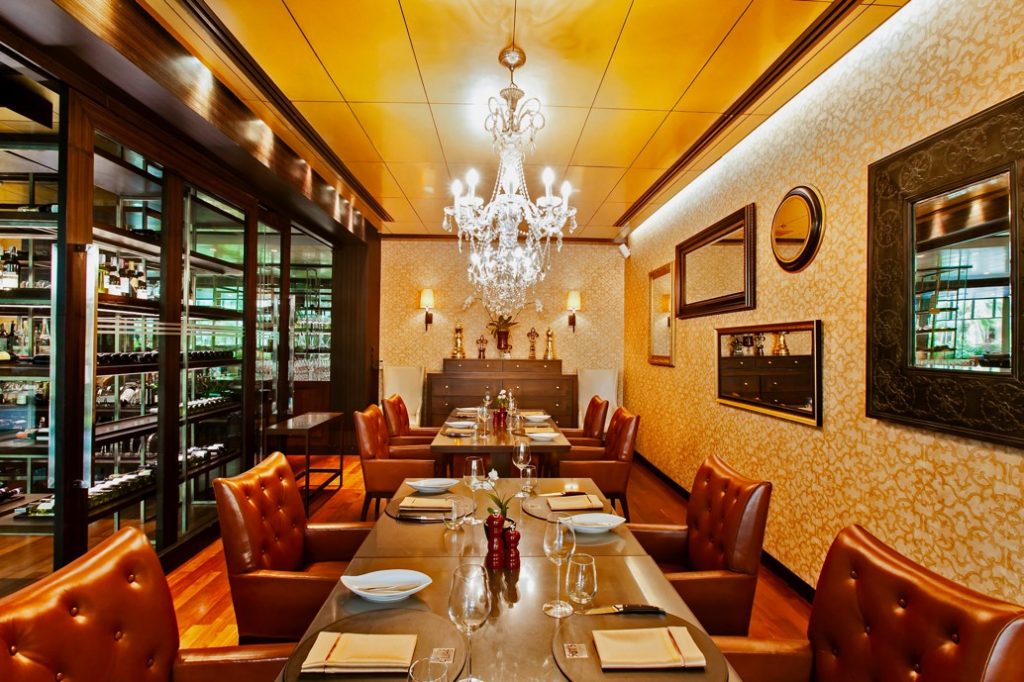 The Bar- Offering daily great value happy hours, you can enjoy tropical cocktails in the warm interiors of their newly renovated bar or sit under the stars in the open courtyard. The bar is an ideal place to for your pre- dinner drink or a night cup.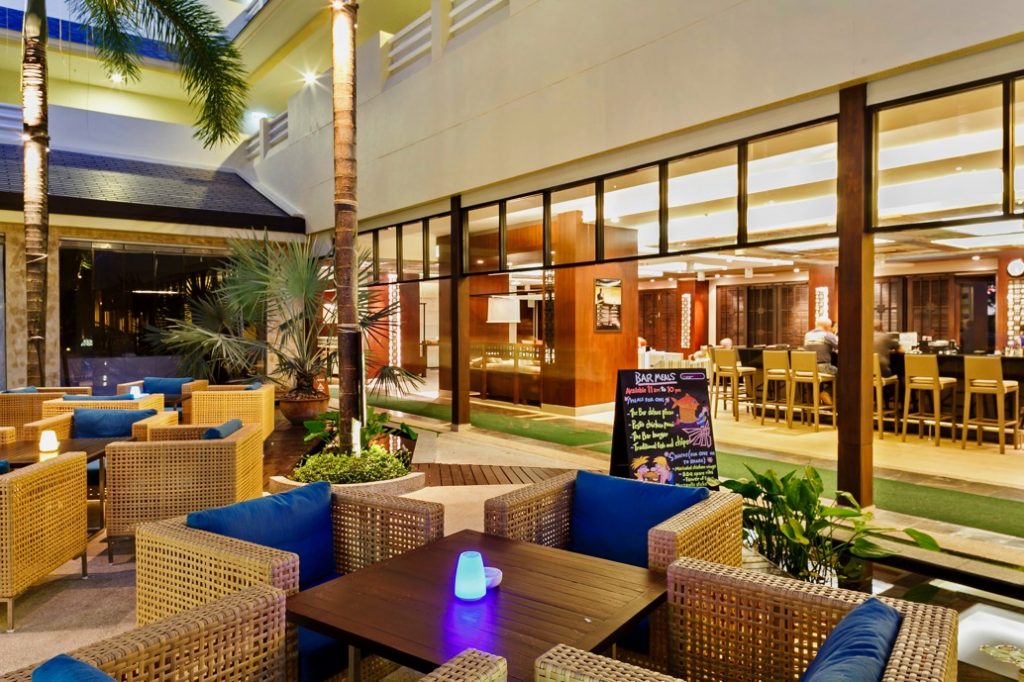 I loved my time at the resort as well as city as I divulged in different activities! You will have to wait a little as I will put a different post about enjoyment in Phuket! Holiday Inn Resort Phuket provides daily guest activities and dedicated kids facilities. Also, a refreshing spa & several pools in tropical gardens give choices to relax or be active. Holiday Inn Resort Phuket was all about a warm Thai welcome, friendly service and total ease, simply Patong's best choice.
You could book your luxury stay on a click here!
---
Address:
Holiday Inn Resort Phuket
52 Thaweewong Rd, Patong Beach
Phuket 83150
Thailand
Contact:
+66 (0) 76 370 200
---
Would you like to enjoy the same hospitality too? Good news! ChicLifeByte would give a couple a chance to live their luxurious dream to enjoy the hospitality of Holiday Inn Resort Phuket. Keep checking our Facebook page here.