Delhi Pavilion turns 1! What better way to celebrate the day by hosting a food festival by renowned custodian of India's food heritage and Persian Scholar – Ms. Salma Hussain, fondly known as Salma Apa with her rendition of the Delhi Sultanate cuisine-'Meeras-E-Dilli. So when I got an interesting looking invitation by WelcomHotel Sheraton New Delhi, I immediately said yes. Afterall, if there is one thing Indians are truly passionate about, it is food, especially the delectable range of local delights!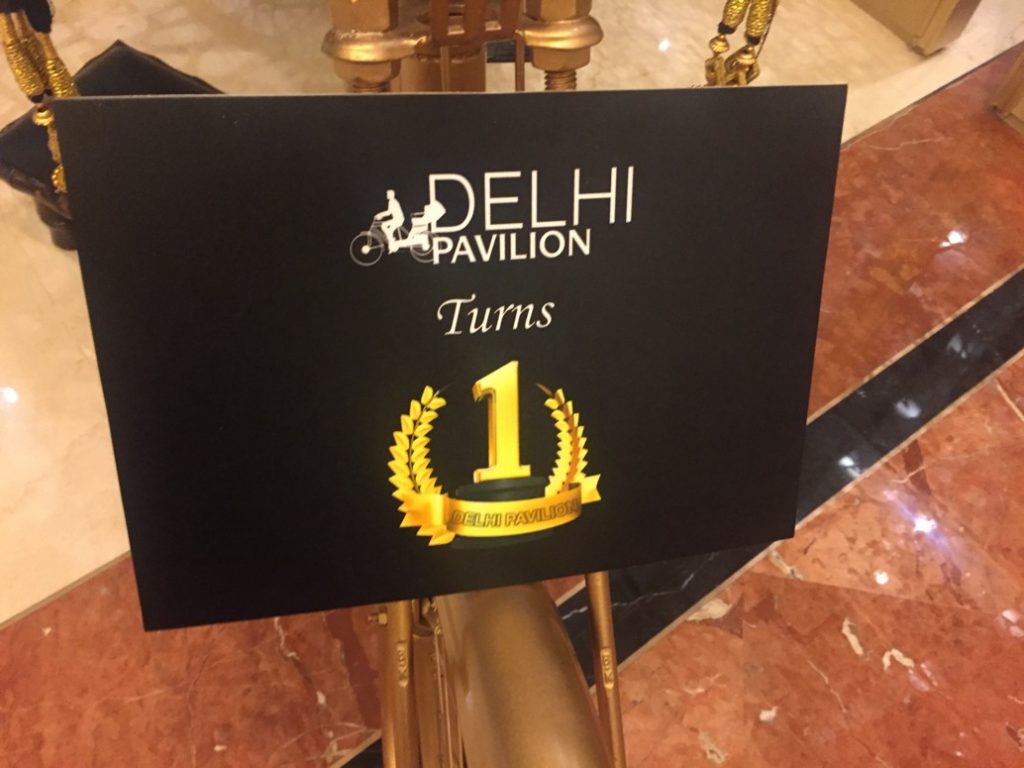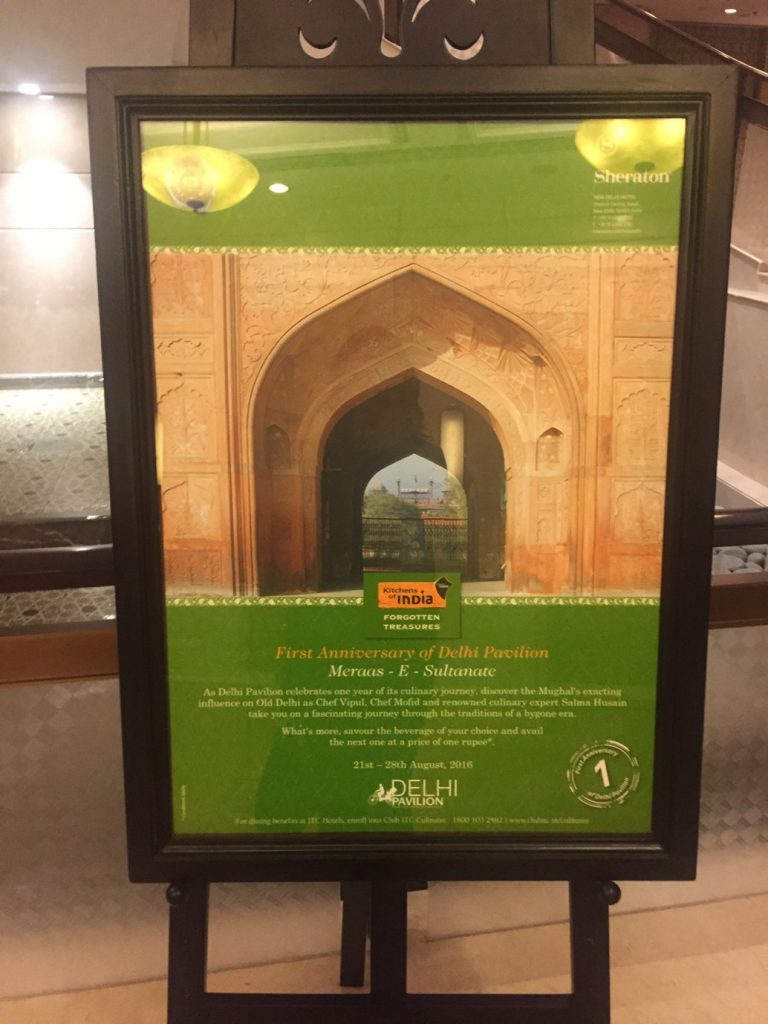 So on the chosen day, Team ChicLifeByte made its entry to Delhi Pavilion at WelcomHotel Sheraton New Delhi for a once in a lifetime experience. The place was already buzzing with a well decorated rickshaw done up in brown and gold proudly boasting of the celebration! The celebration started with Gulab ka Sharbat served in a chandi glass. A perfect refresher which immediately enlightened us! Our next drink was a special orange drink served in a tulip glass topped with a cherry. A great start again!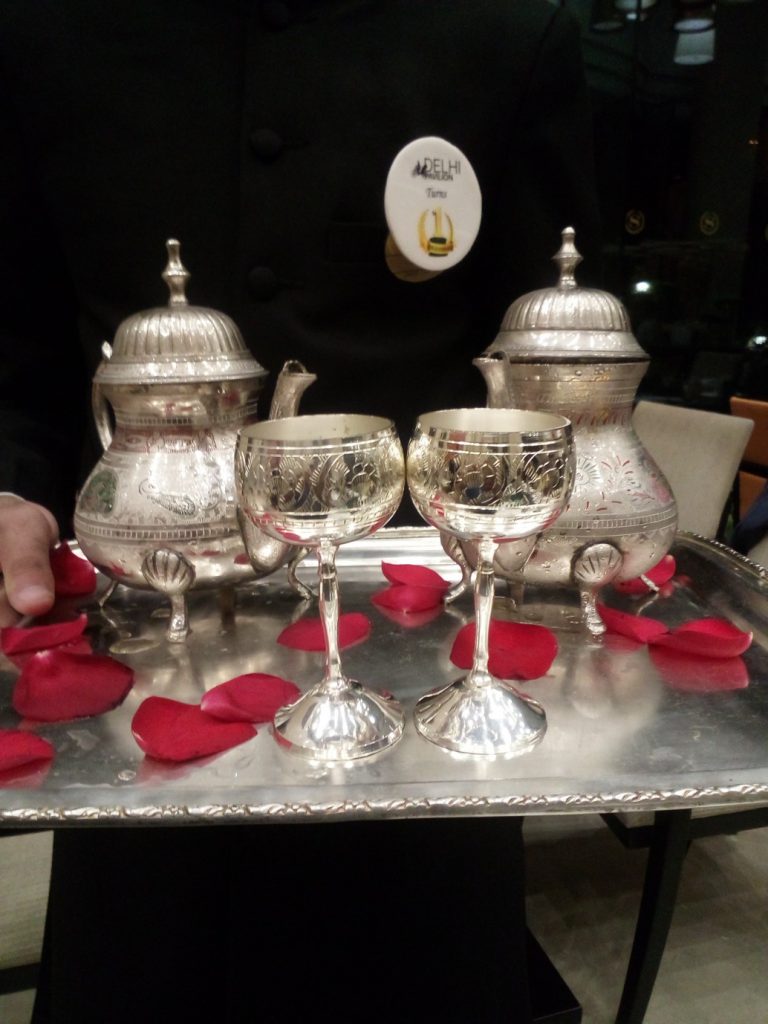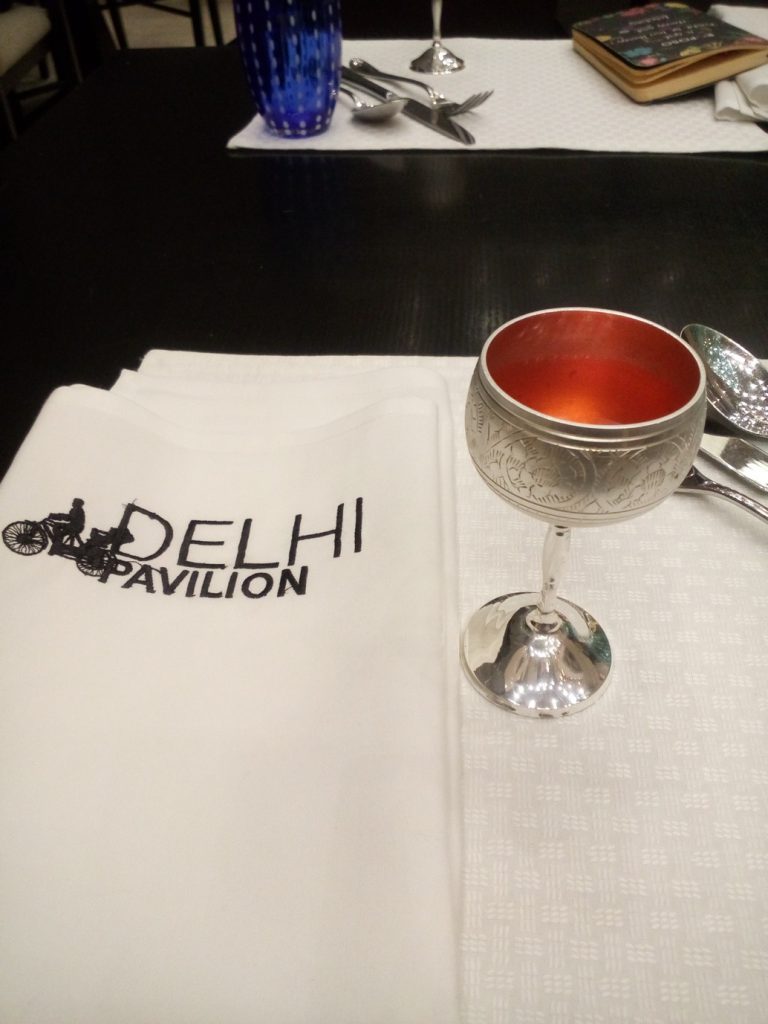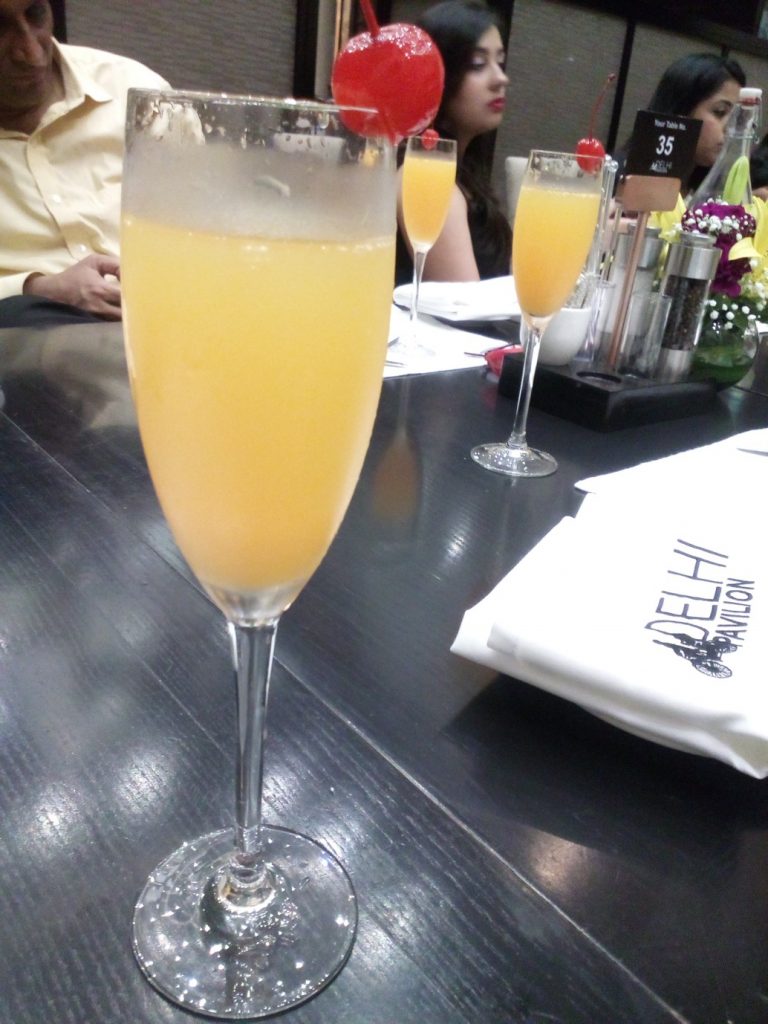 Time for appetizers and we started with Vegetable Sambosak. They were what we would have fondly called Samosa in Delhi or India but it was the modest Salma Apa who acquainted us to how samosas were introduced in India. The samosa that we know here has actually travelled from Central Asia which comes in a baked version. Now Indians are known to customize things, so when we got the snack here, it is called Samosa which was the fried version with the same filling! The sambosak that we tried there were nice and crisp and came in convenient size keeping the taste intact!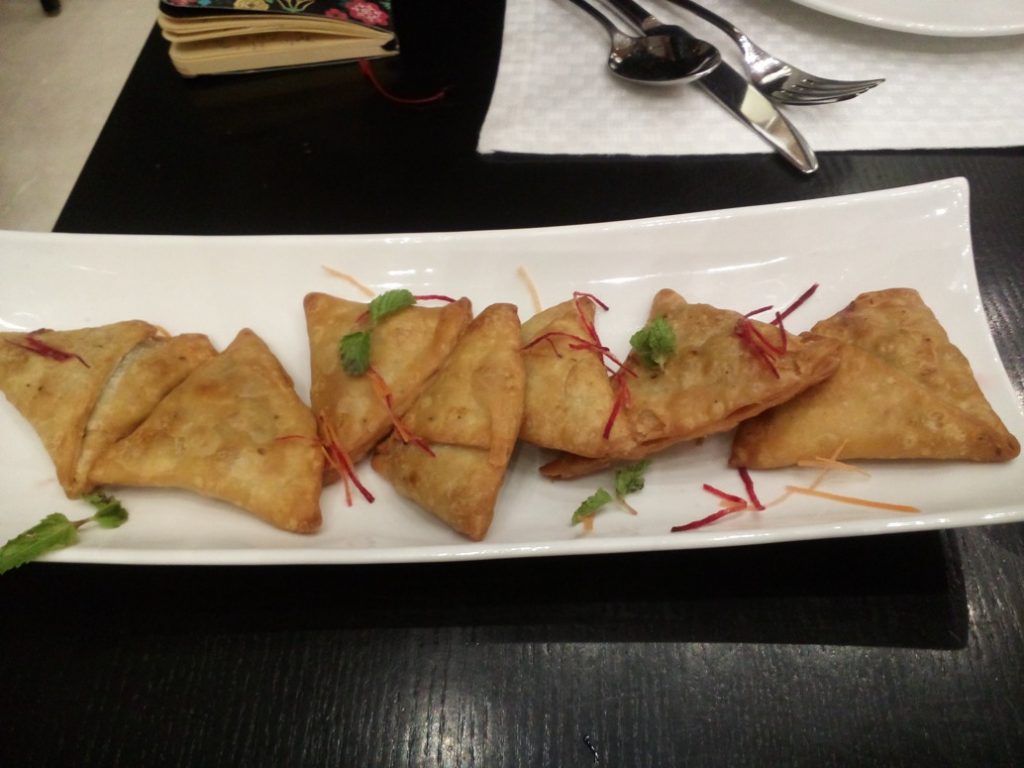 The next appetiser was Kabab-e-zurat! An innovative dish made of corn and lotus stem. Wow, that's one combination which I never thought had a co relation but the result was quite appetizing! Kebab-e-badinjan was a circular presentation of eggplant and chicken shashlik which was presented in sticks with a salad of onion and mint in the middle. I would say true creativity at its best, not only was it appetizing but made for a great visual delight! Bul Gur Mahi Dorma was a fusion of fish and wheat (gehu). Surprised on the innovation? We were surprised too as we had never heard this combination before but we absolutely relished the snack. The right spices added to the delight which made it neither too spicy, nor bland! Sultan's Delight was actually a delight! Made with baingan on the side and meat in the centre, there is an interesting story to this dish! This dish had made the Napoleon's 3rd wife so impressed that she actually sent her chef to learn it! But he could not learn it as he took a pen and paper to note the recipe, Afterall, food is not meant to be written!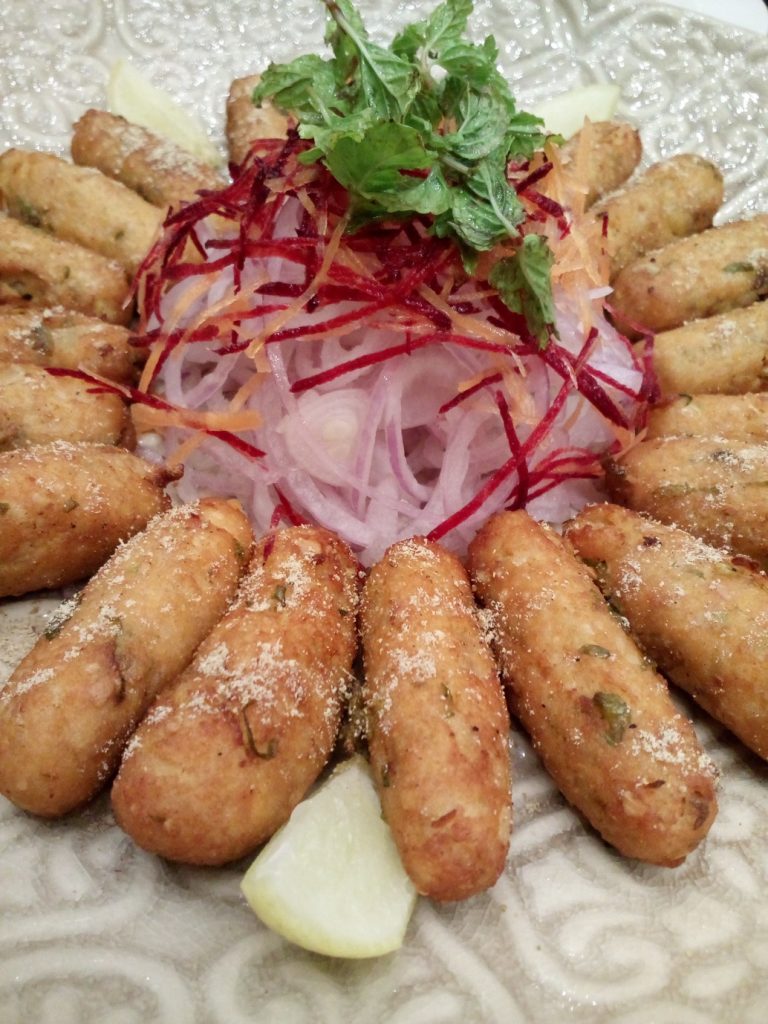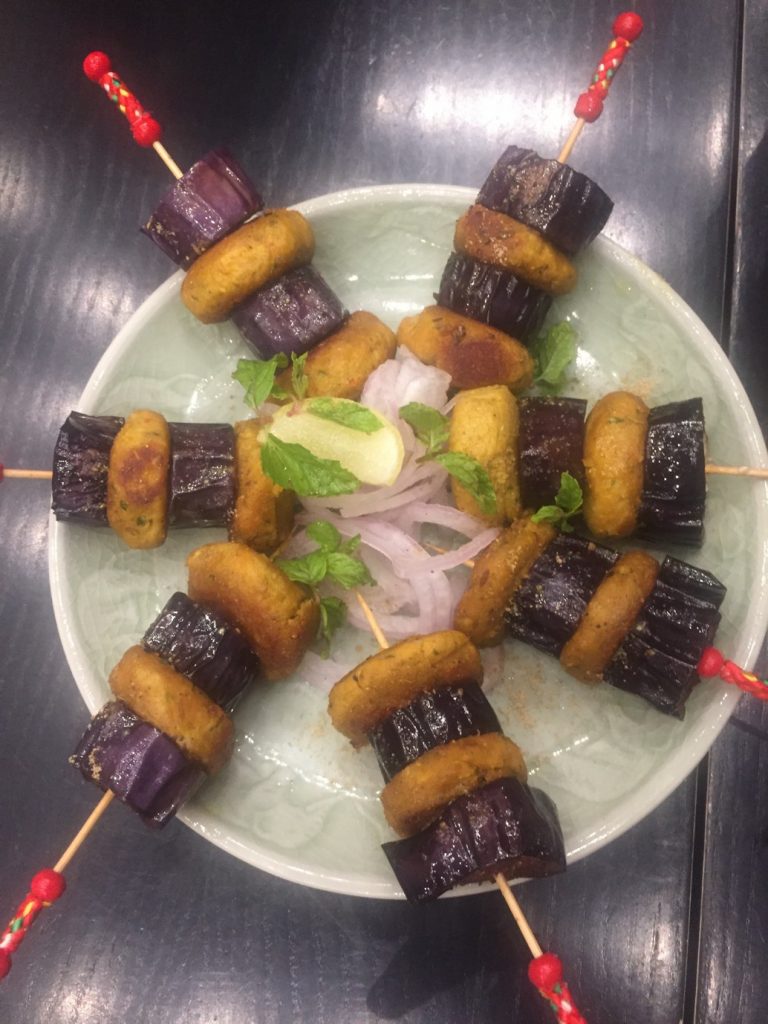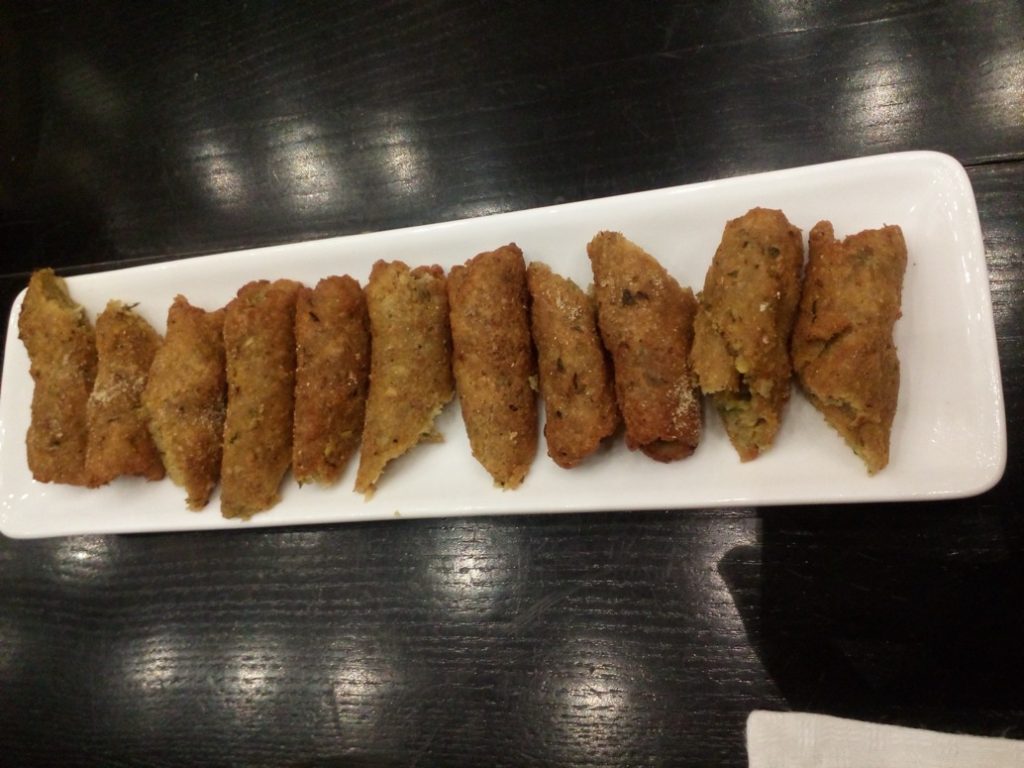 Time for Main Course and we started with Nakhud-e-kabuli which was chickpeas cooked in rich tomato gravy! Right spices and cooking made each grain stand out which delighted us to the core. Perizaad which were cubes of cottage cheese cooked with tricoloured capsicum came with a base of turmeric gravy! Being a paneer fan, I absolutely relished this one, it wasn't only the paneer which delighted me, but even the trio bell pepper which was cooked to perfection! Next was Badejan Anari– eggplant cooked with tomato and pomegranate gravy! It was a little sweet because of its ingredients but absolutely relishable. Kofte Nilofari were marbles of Lotus Stem cooked in a rich flavourful gravy, garnished with fresh coriander and green chillies! The soft koftas made for the perfect dish, which were nutritious as well! Mauz Masala, a classic preparation of raw banana had a nice tingling taste of the raw fruit! The Murg Qutbia had juicy tender chicken pieces roasted and served atop flour bread and greens! It was nice and light! Shahdeg was mutton marinated with yoghurt cooked with sumac & pomegranate juice! The nutritious and warm dish had small boneless pieces.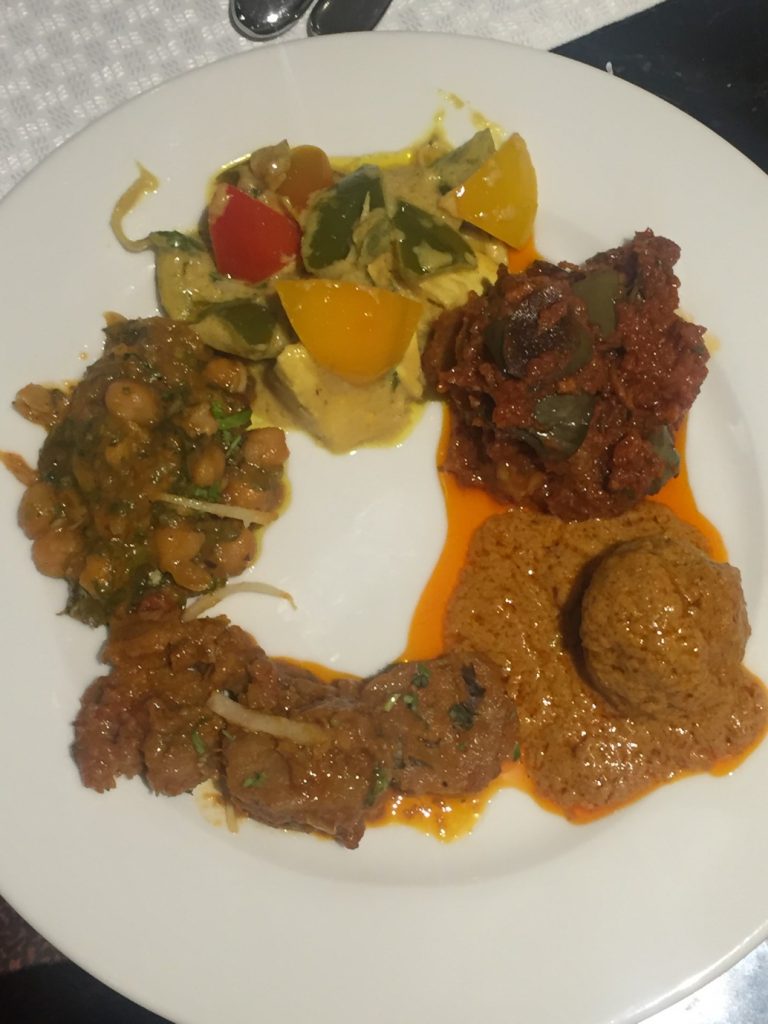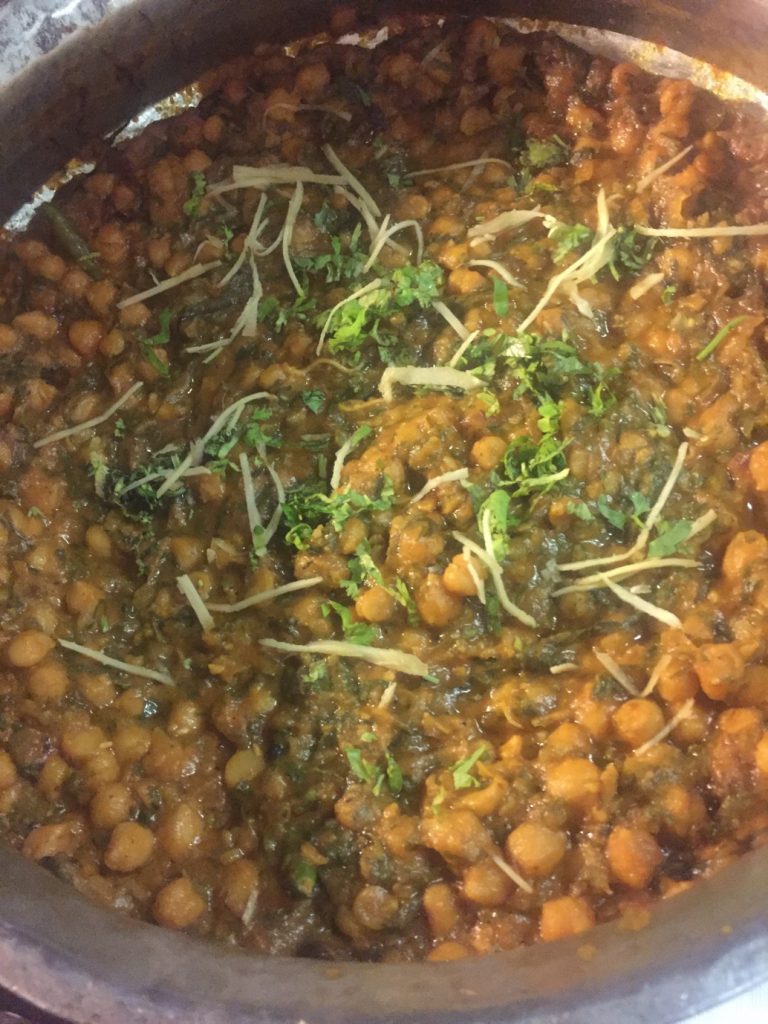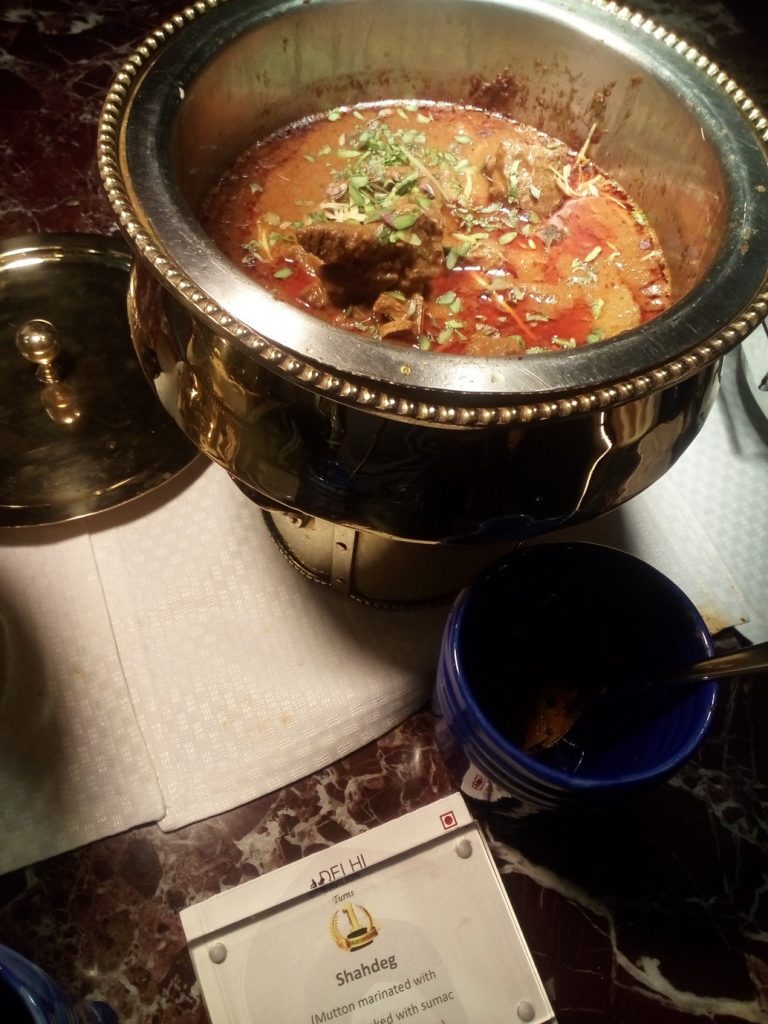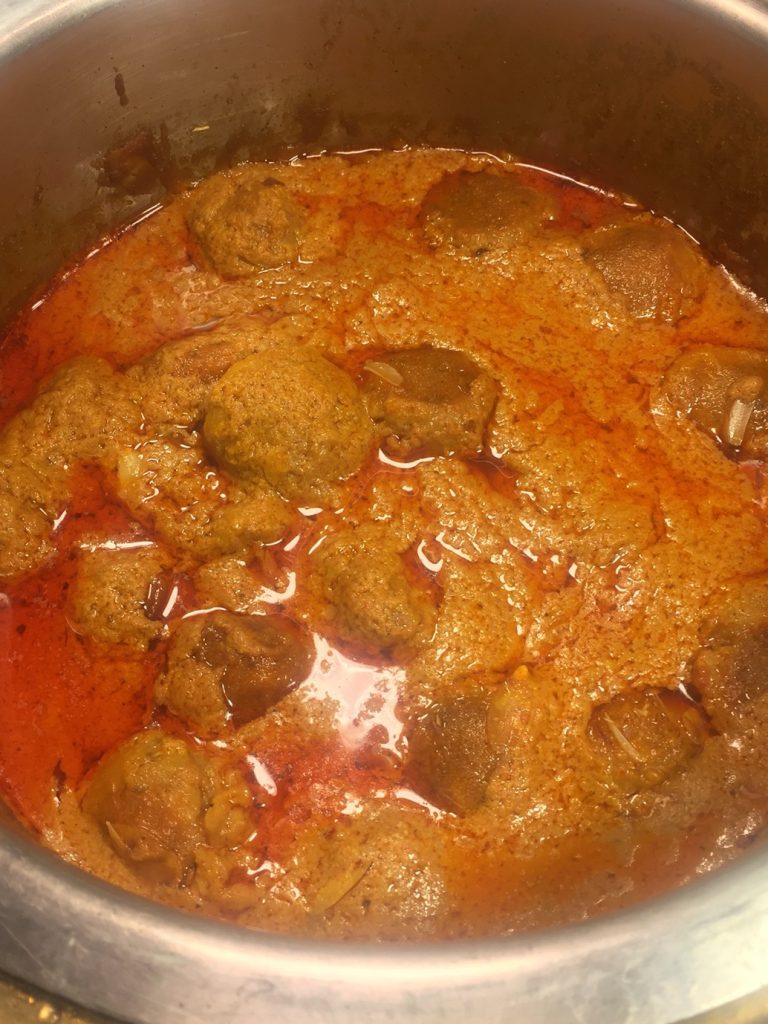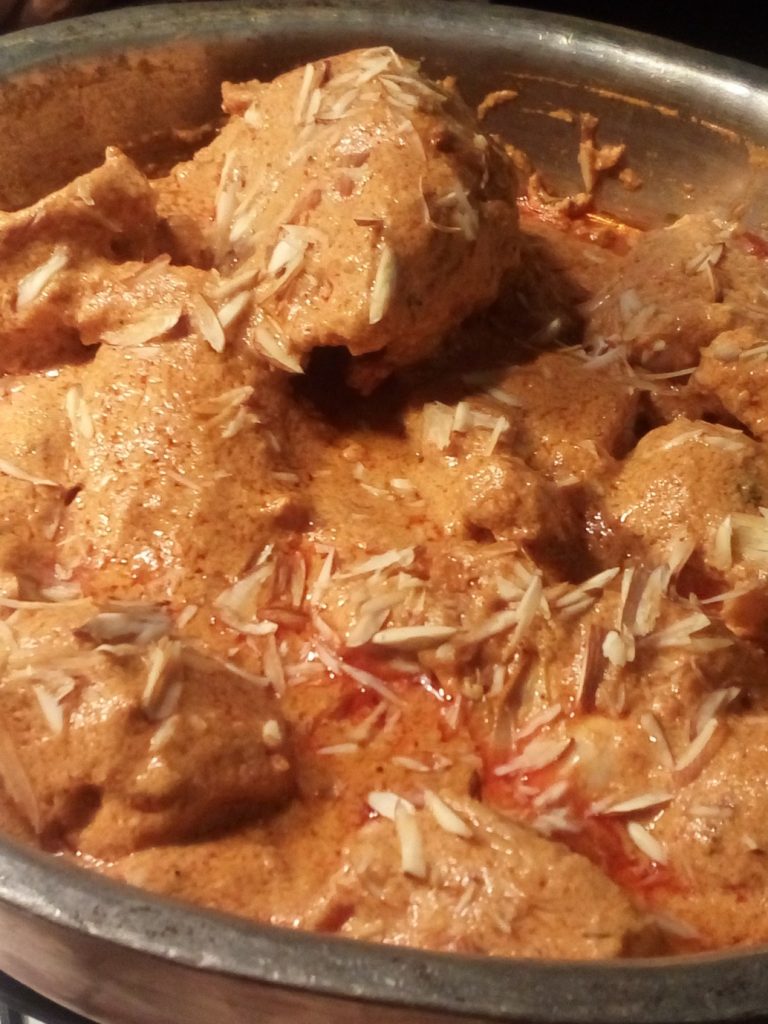 Time for desserts! Yakuti was moong lentil & rice cooked in milk garnished with dry fruits. A delightful dessert seved in a mitti bowl! The Jalebi was crisp with the right sweetness and Mithai Thaal had rose petals sprinkled on top. So visually appealing!
A true salute to Salma Apa who was not only the brain behind the appetitizing trail but even joined us and passionately explained us each dish in detail. It is true love, warmth and care that we saw in each dish which was cooked to perfection and served with delight! Thanks to WelcomHotel Sheraton New Delhi for organizing and evening which will be cherished for a lifetime, at the same time, wish many more anniversaries to Delhi Pavilion so that we could keep relishing the amazing dishes!