I am sure you are aware of Team ChicLifeByte's travelogue to Palampur-Dharamshala and Mcleodganj! And if you would like to know our adventures in Mcleodganj, you are at the right place. Oh! Did you miss details of our Palampur-Dharamshala trip? You could catch it here and here.
After the sightseeing on the way from Dharamshala, we entered the beautiful luxury property Pride Surya Mountain Resort. Even in the rainy weather, we could spot the hotel easily. Afterall, Surya a 23 yrs old property has been the only option of a luxury stay. They tied up with Pride about 20 months back. Pride boasts of quality and goodwill while Surya is about retaining the customer through its specialised services. Surya takes special care of its customers through knowing about their likes and dislikes…also the perfect hospitality and friendly atmosphere to the families who come to visit the city. Though families dominate the most visited section here, it's the Israel groups as well who look forward to the hospitality of Pride Surya.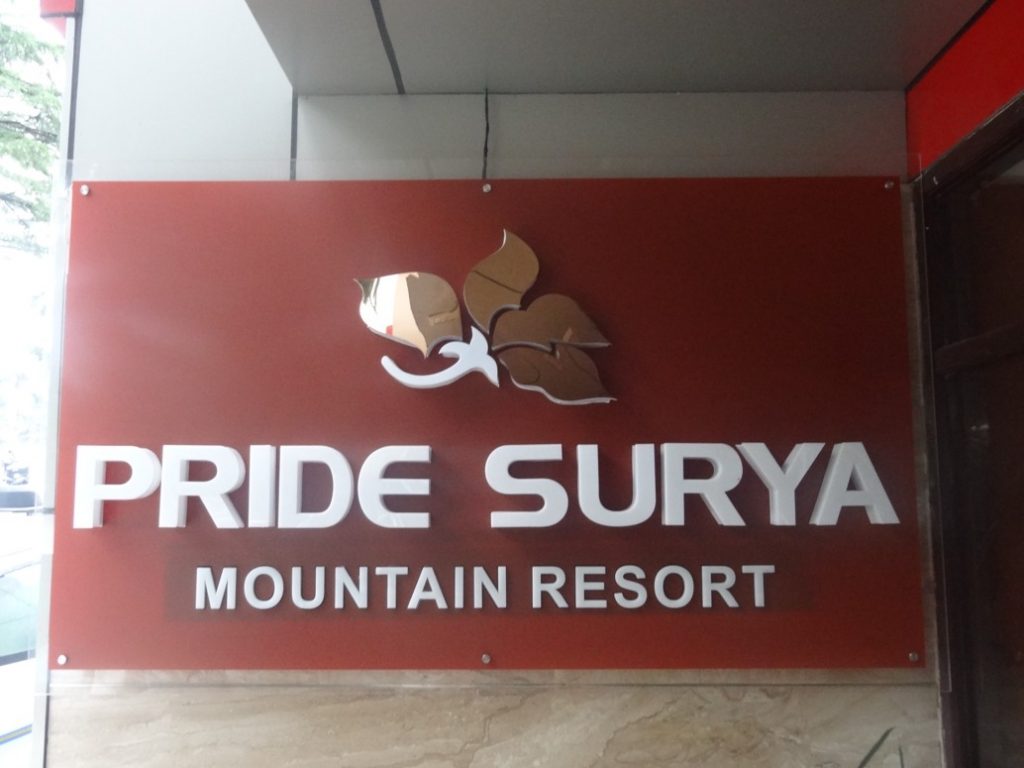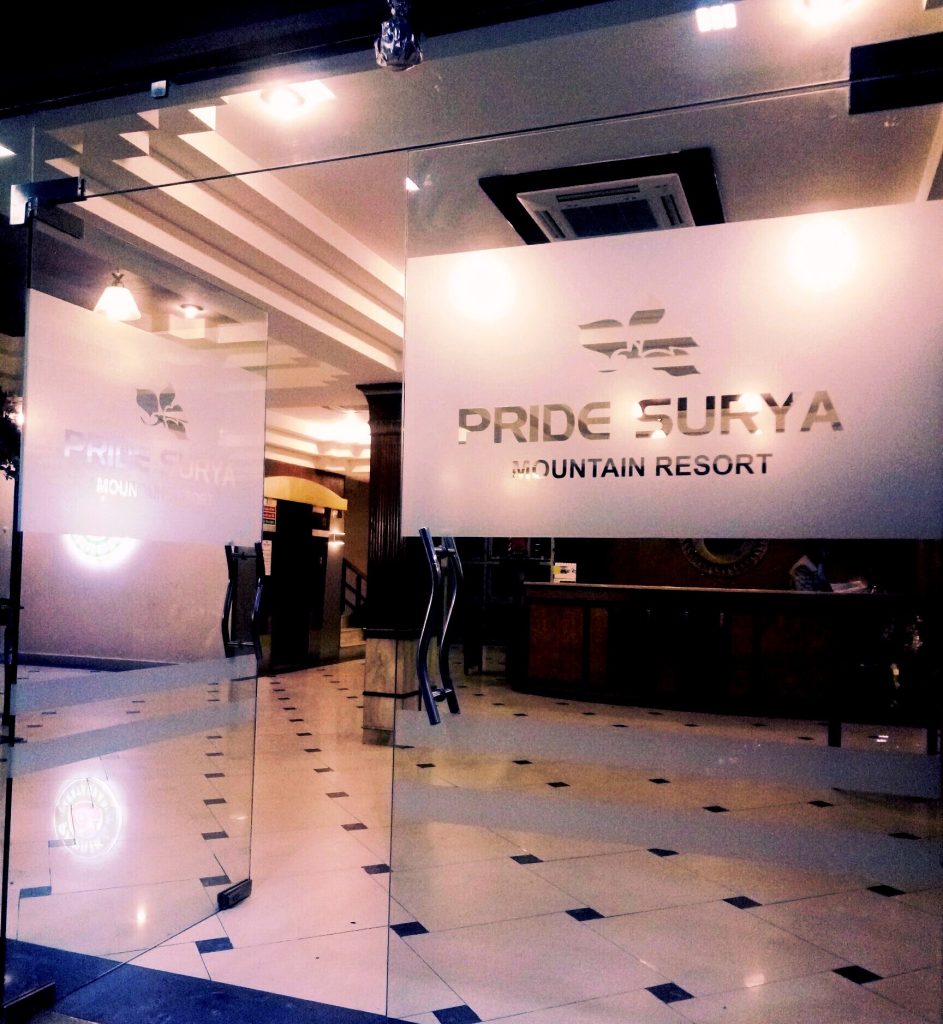 The centrally located property is constructed on a slope of a mountain going upwards which connects on the 5th floor where there is a reception as well as the restaurant. The road going down towards Dalai Lama temple connects the property on the 1st floor. Team ChicLifeByte caught up with Ashfaq, the manager of the hotel who briefed us about the property. The hotel boasts of 53 rooms across 4 categories spread across 6 floors – base (deluxe), super deluxe, premium, and deluxe suite.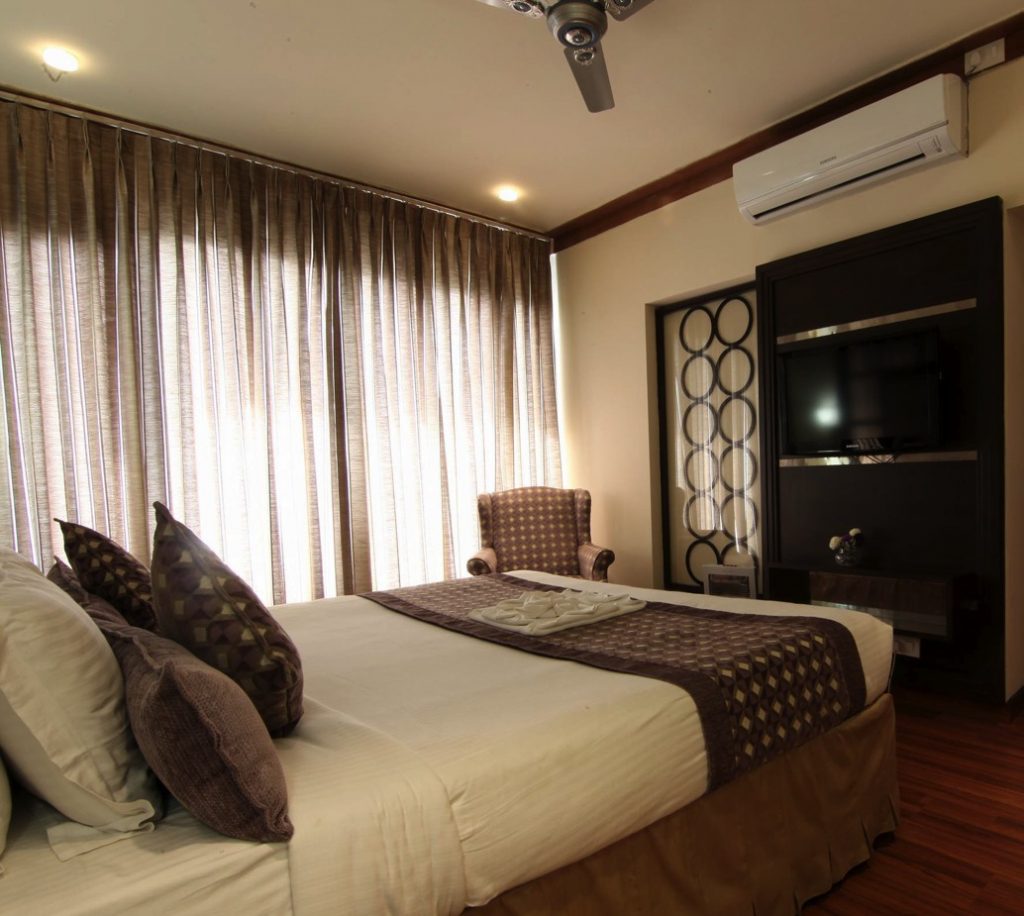 The reception visible even through the glass doors had a fancy mirror while there was a Lord Buddha statue towards the left once we entered the door. The lobby was big enough to accommodate the couches and chairs mostly in blue with flowers, antique tables, showpieces, lampshades and vases. We also found a Lord Shiva statue which was towards the way to their office while there was another passage which led to Paprika Restaurant where we had our meals. Oh! We spotted the beautiful love tree as well near the elevator and stairs which made for a quick spot for the paparazzi's.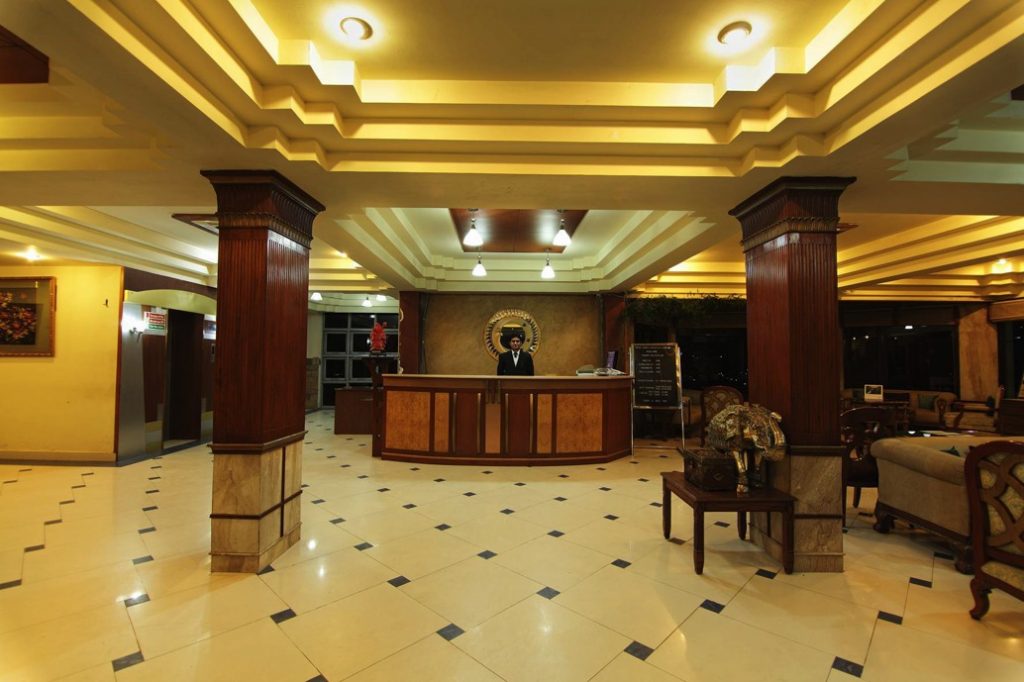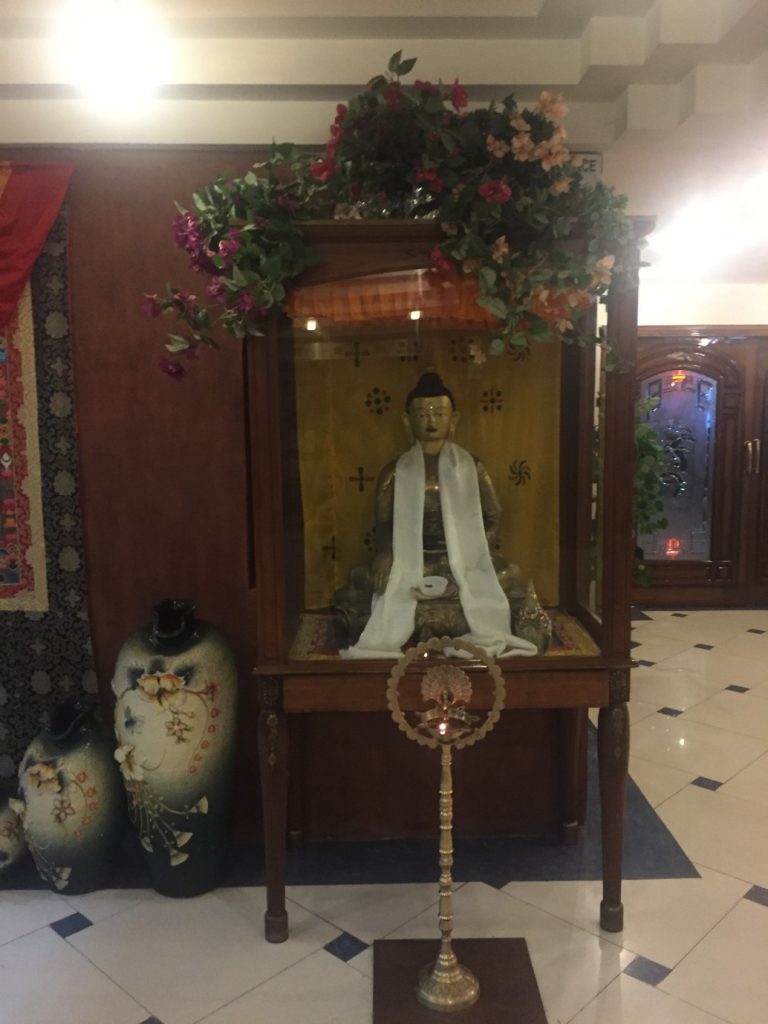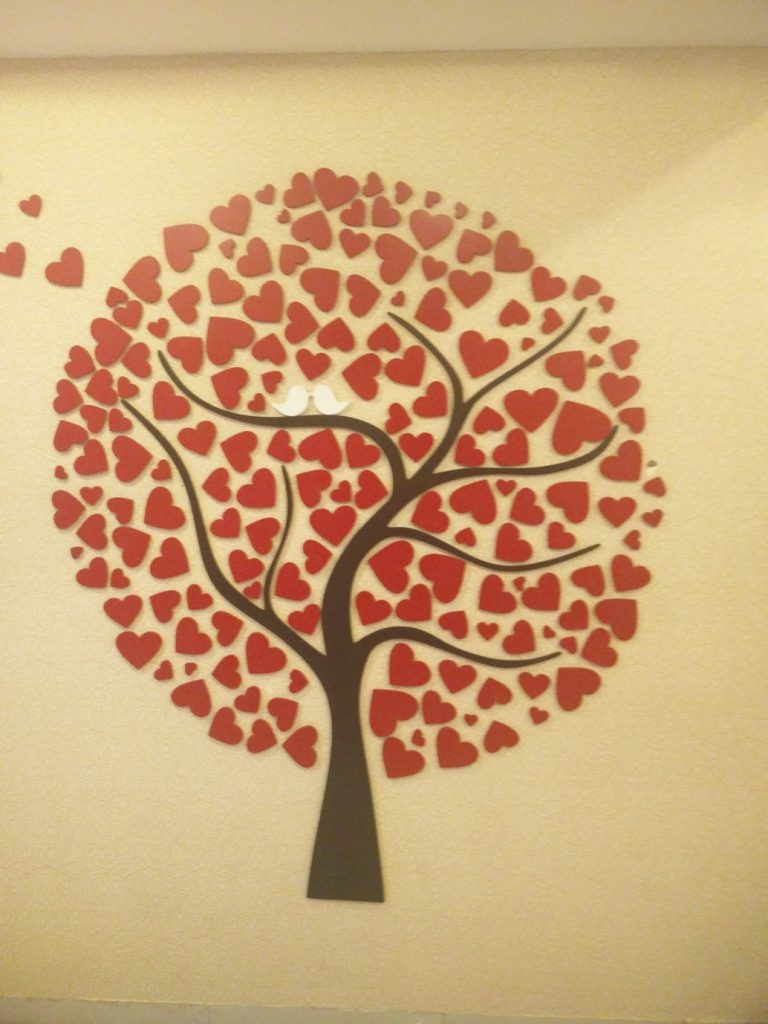 Since it was raining, it took time for our luggage to come and what came as a respite at the moment were our welcome drinks! Small glasses of mixed fruit juice…wow! Such a relief!
Now it was time to enter our beautiful suite. Oh! Didn't we tell you that Team ChicLifeByte was getting to stay in a luxury suite in the best hotel at Mcleodganj! Our large suite was divided into a living room and bedroom. A soothing grey wallpaper adored the main wall of the living room which also had a centre table with sofas on which we sat and had our evening tea. The space was enough to accommodate all of us, In addition to it, there was also a small dining area with 4 comfortable chairs along with a television set.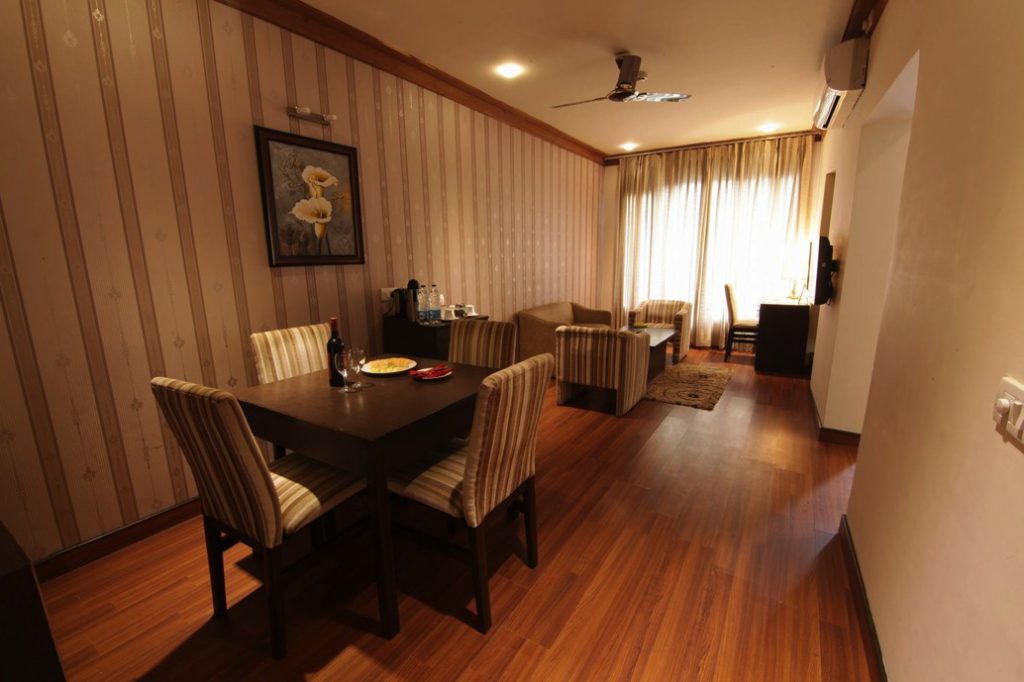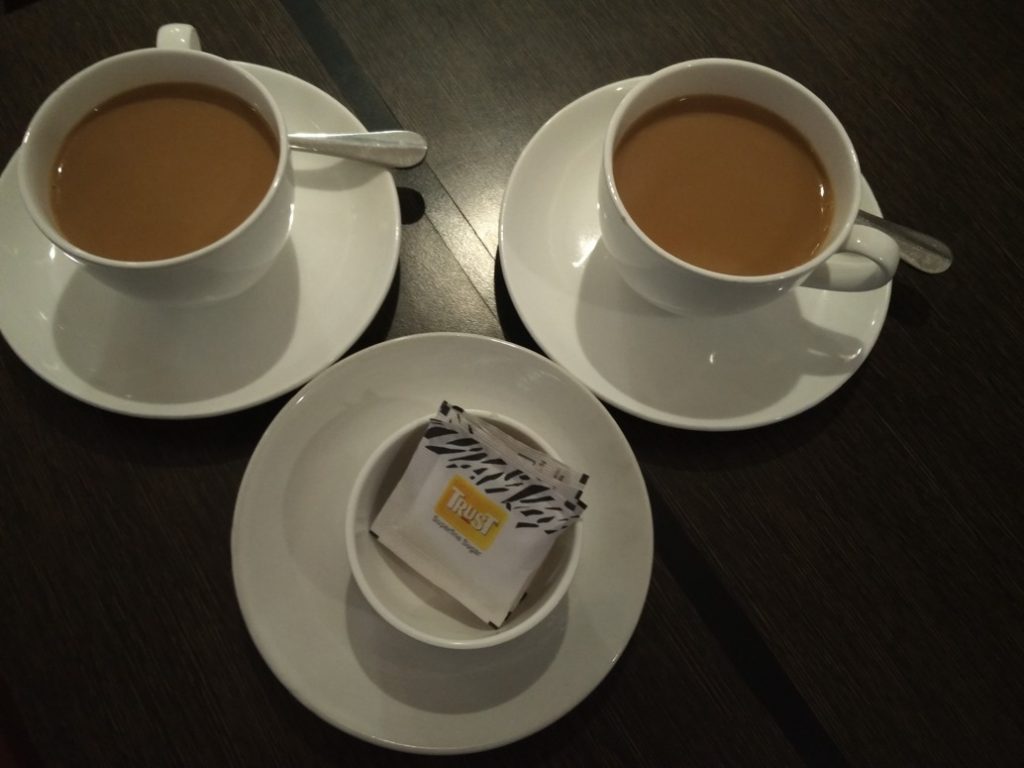 Next we stepped into the bed room which had a nice large soft and comfortable double bed, large enough to accommodate three people…even the bed room had a television set which meant we could all see our favourite channels… isn't that great! The queen size bathroom had the latest modern fittings. The massive wardrobe had all our utilities in it- shoe shiner, extra blanket and pillows… that's so considerate!!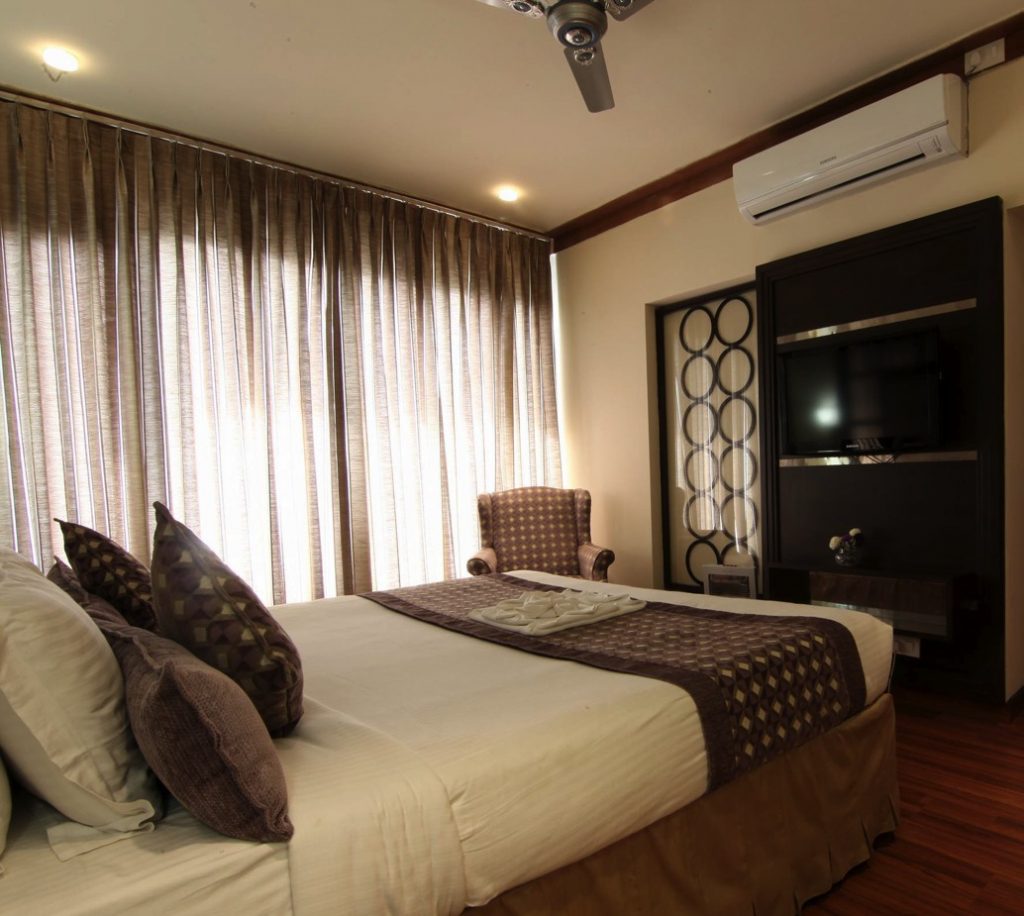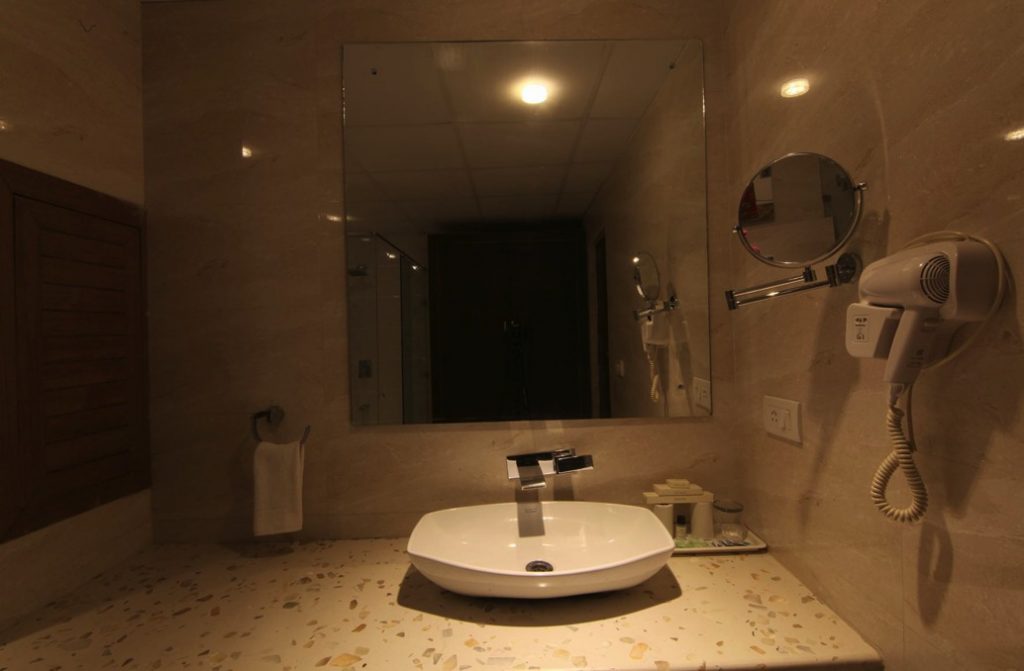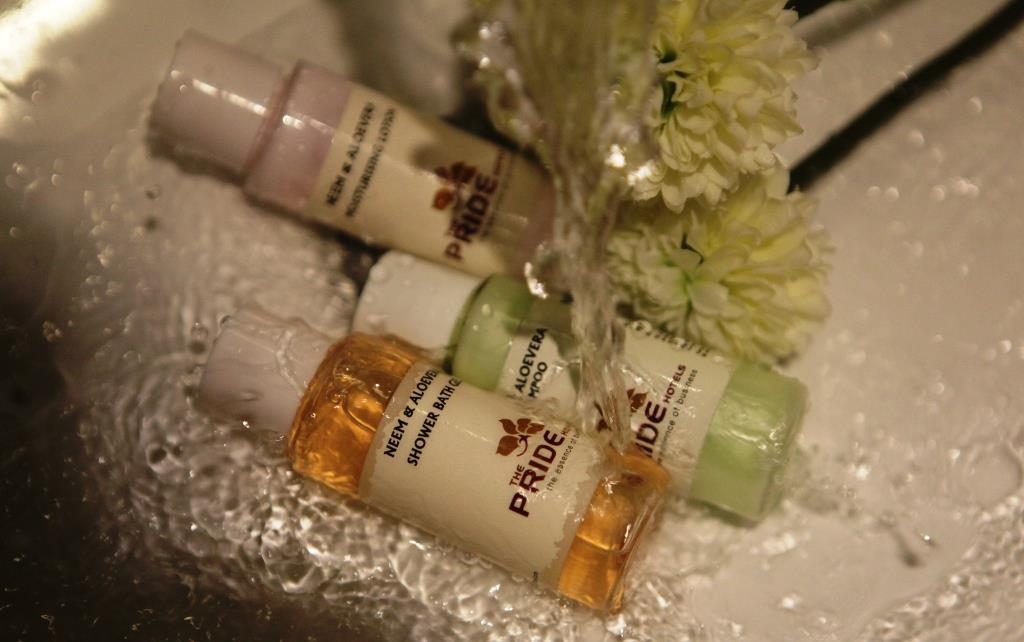 For dinner we entered Paprika Restaurant where we saw beautiful colourful chandeliers on a curved red ceiling. The colour gray dominates the wall here as well in the form of wall paper with floral paintings around…the seating was spread across couches and chairs with grey seat and striped pink, red and grey backrest. The floral paintings looked beautiful with the grey background and red designer ceiling. The coloured lampshades in orange, blue and green made a delightful impression. The grey tablemats had an impression of a fork, spoon and knife.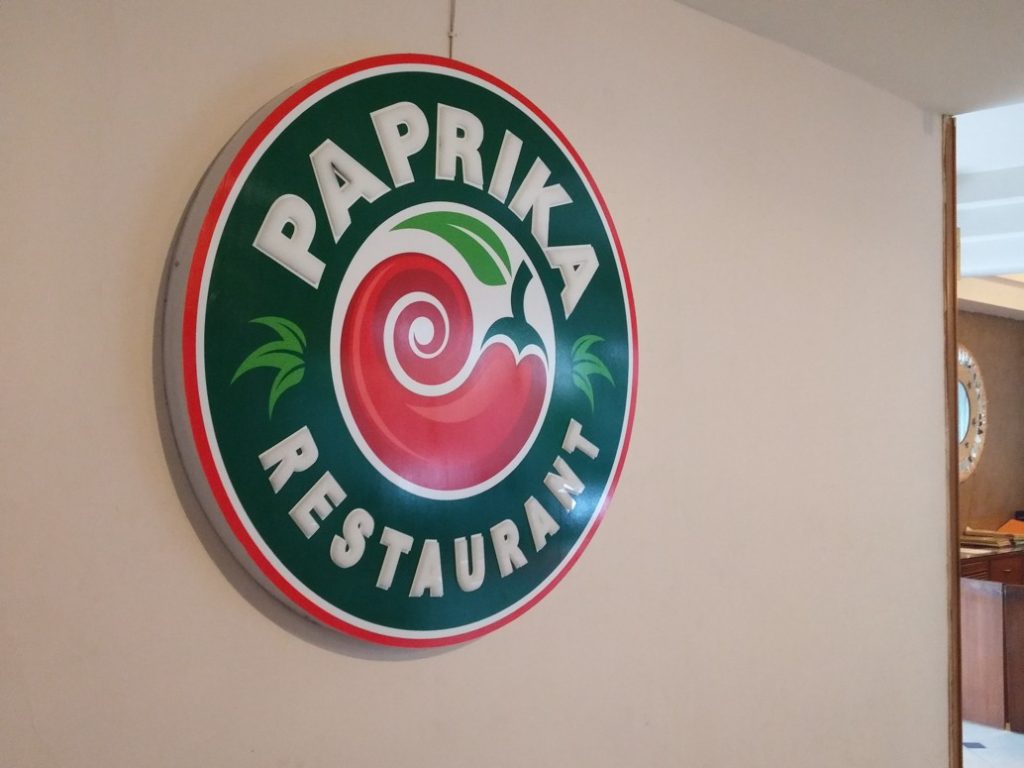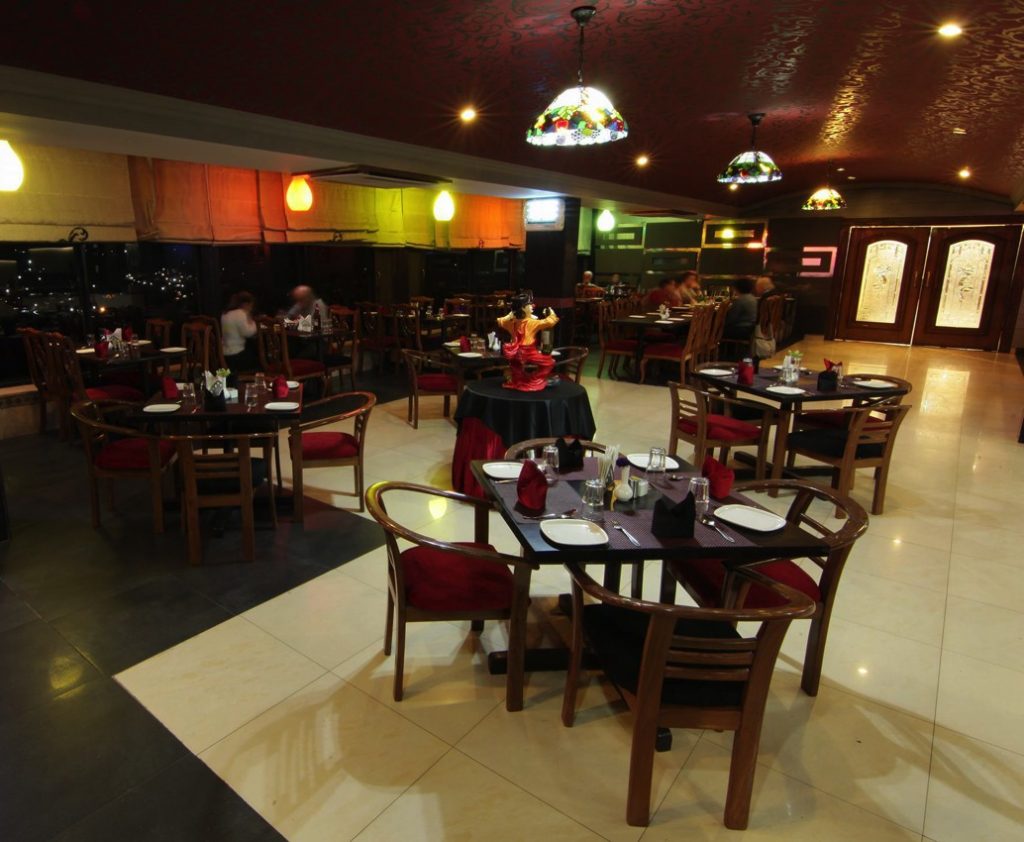 We were really hungry and ordered our favourite dishes from the menu. We started with masala papad and plain papad which were nice and crispy. The masala papad had a topping of finely chopped tomato, onion and green chilly which we found it to be quite spicy. For soup we ordered Sweet Corn in both veg and non-veg options. The veg soup had corn, along with chopped carrot and beans while the non-veg version had shredded chicken and corn…both the soups were delightful with the right flavour and aroma. The Dahi Ke Kabab came styled with cucumber pieces on the side. Fresh and soft but a little sweet!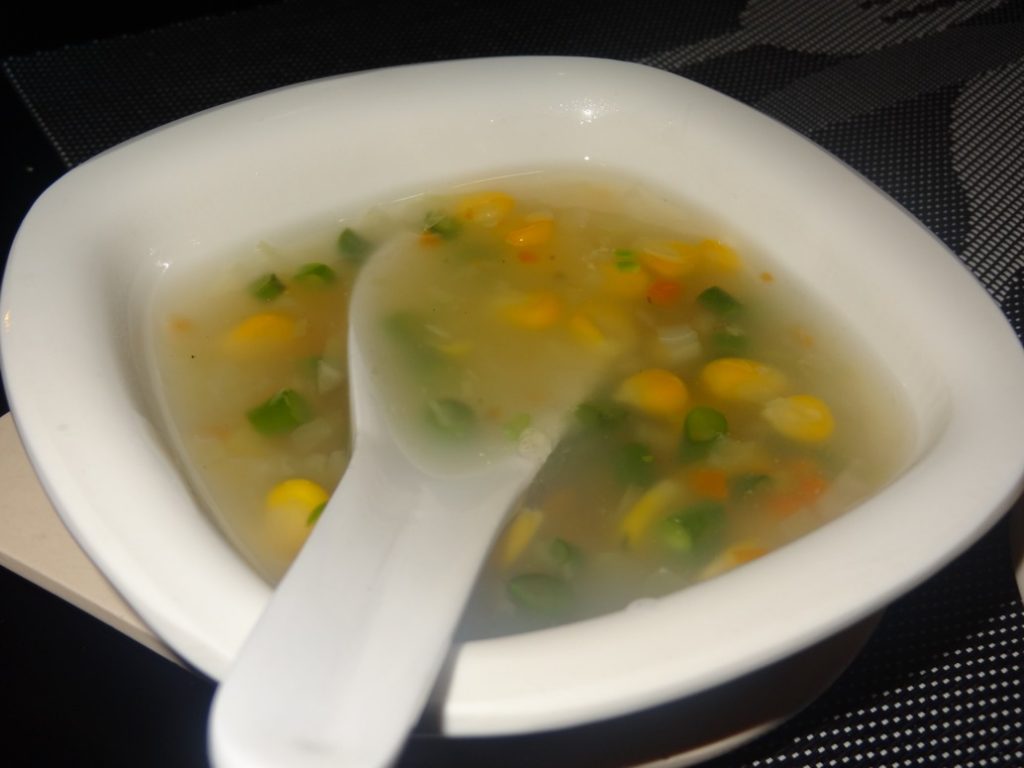 The Veg Spring Roll came with chilly dip and flower shaped cucumber which looked nice with the cut spring roll pieces. Sliced cucumber on the side and a shredded layer of cabbage, noodles, carrot and beans made the presentation quite delightful. The spring rolls had a stuffing of cabbage, noodles, carrot and beans and made for a great starter.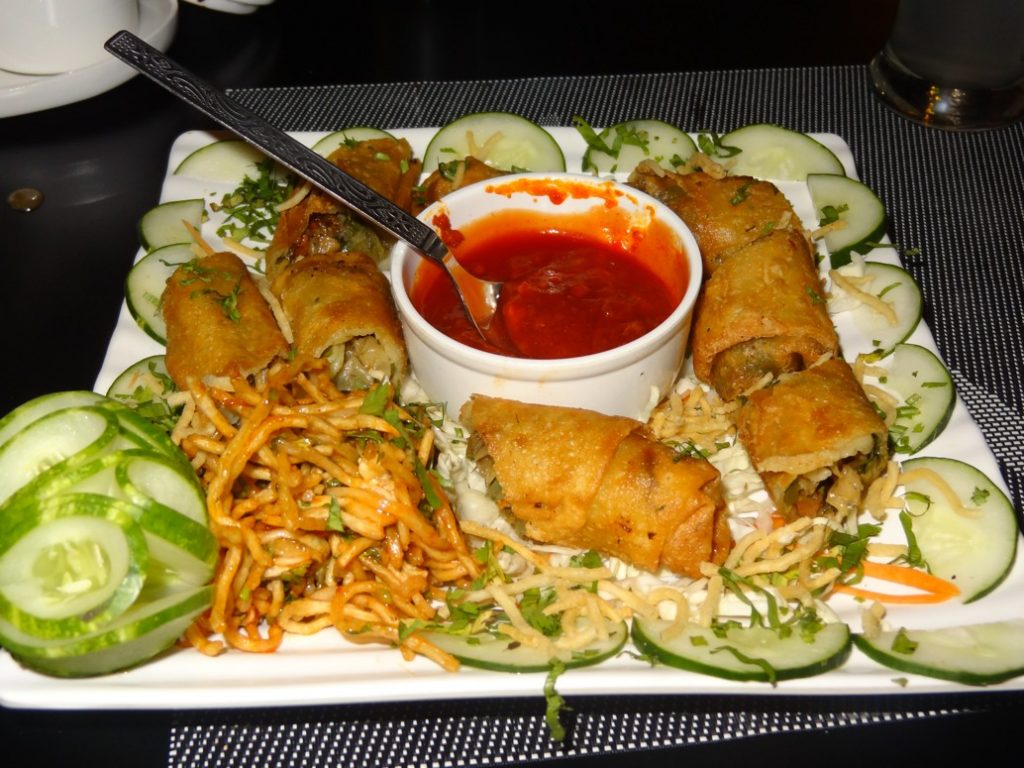 The Tandoori Chicken is what I would call perfect. It was soft, juicy and flavourful, even this one has sliced cucumber pieces on the side which made the dish look quite colourful. Served with sliced onion and tomato cut in a flower petal shape. I would call it the most recommended dish. Each piece had an aluminium foil towards the end which made it convenient to eat. Afterall, what else can one ask for on a rainy day!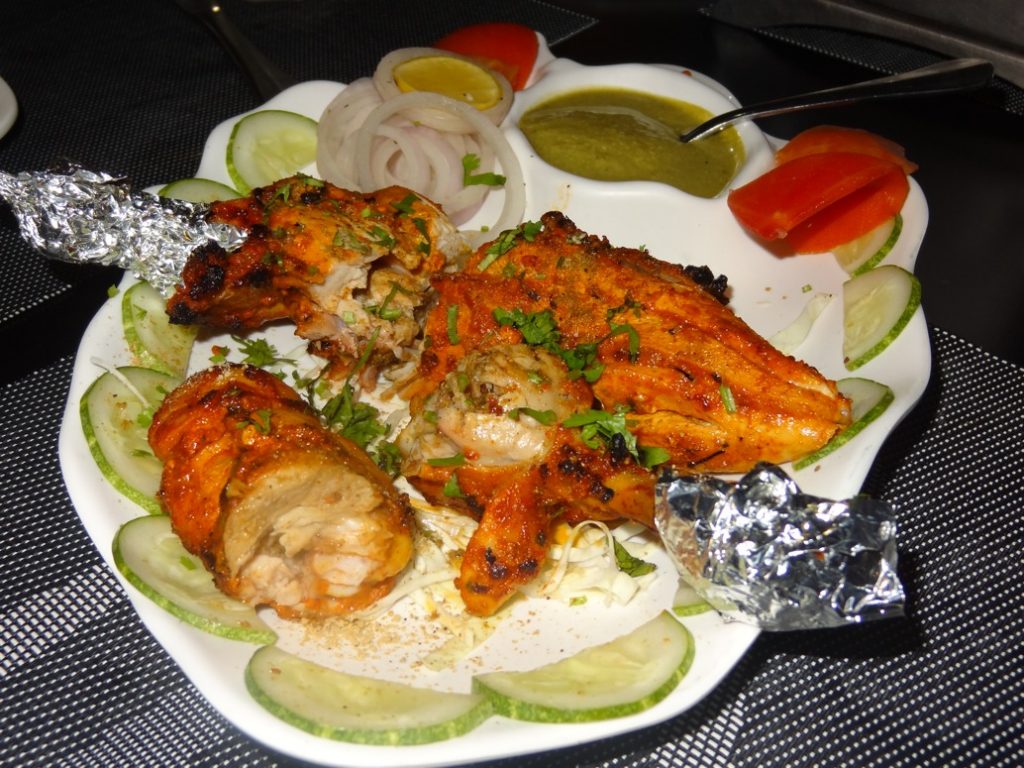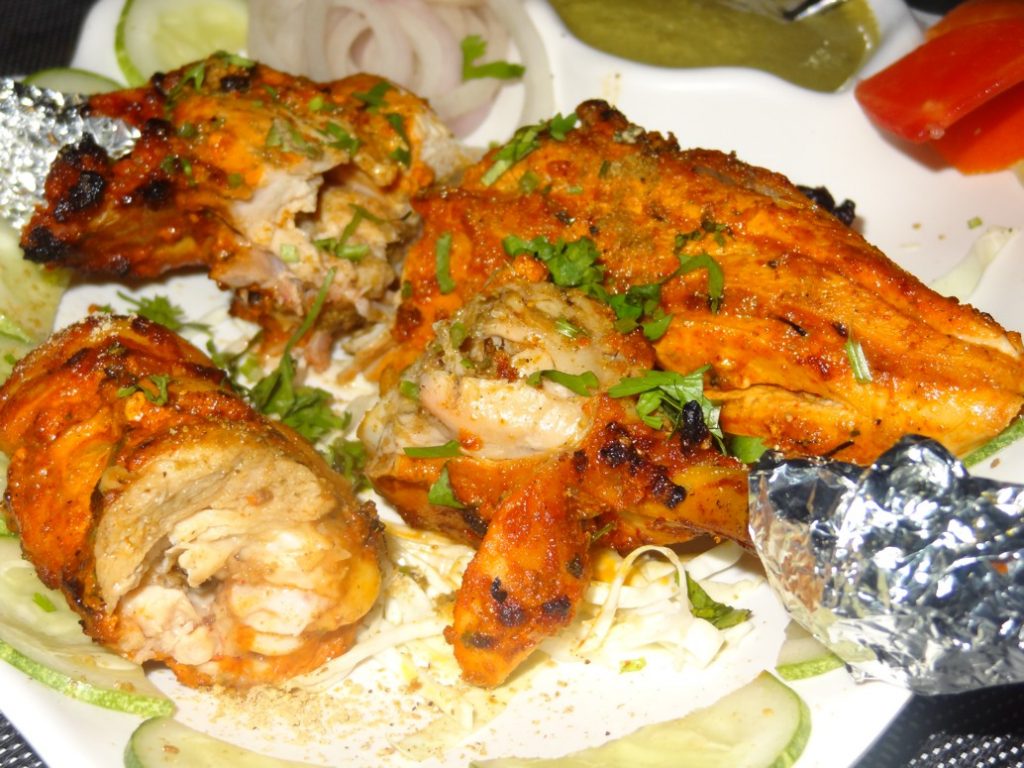 For drinks we had fresh lime water and fresh lime soda which were nice and refreshing. The drinks accompanied our food well.
Time for main course! The green salad had sliced cucumber, onion, carrot and tomato along with green chilies cut into half and petal style tomatoes…the salad was arranged so nicely that we could see every slice in the salad. Palak paneer had a nice creamy later on top of the mildly spiced palak and also had generous portions of soft paneer.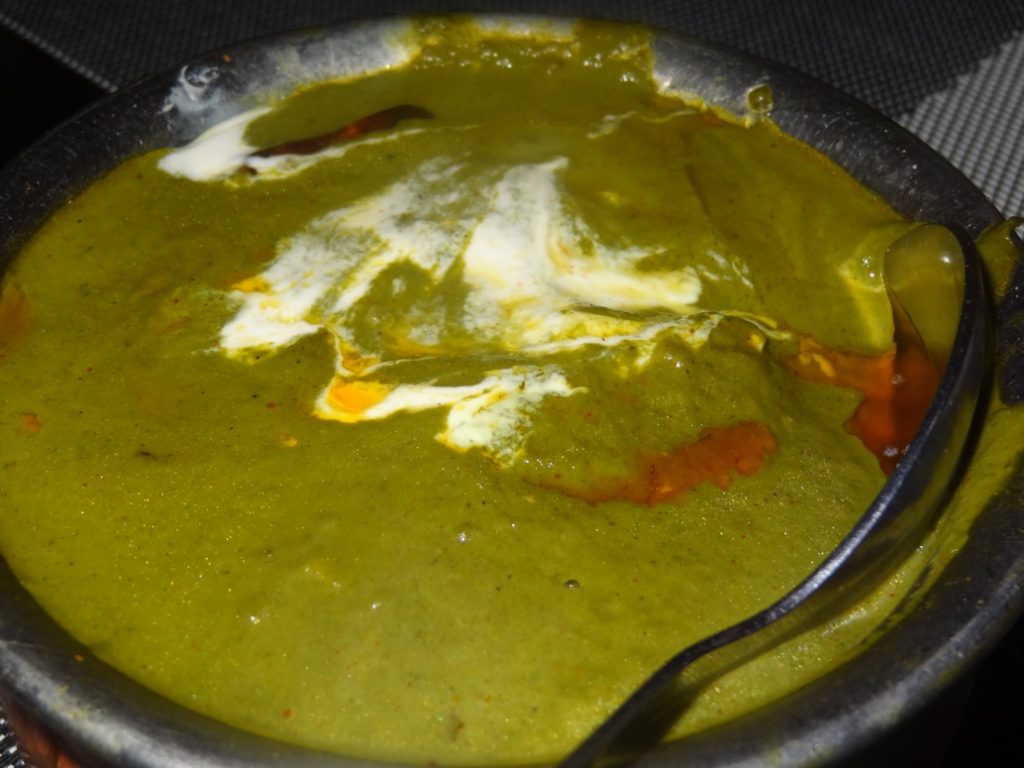 Dal Makhani was creamy and rich and was rightly spiced while the Murg Makhani was a little sweet. For rotis, we had Tawa Roti, butter naan and tandoori roti. All the rotis were nice and soft but I would recommend butter naan which was absolutely luscious.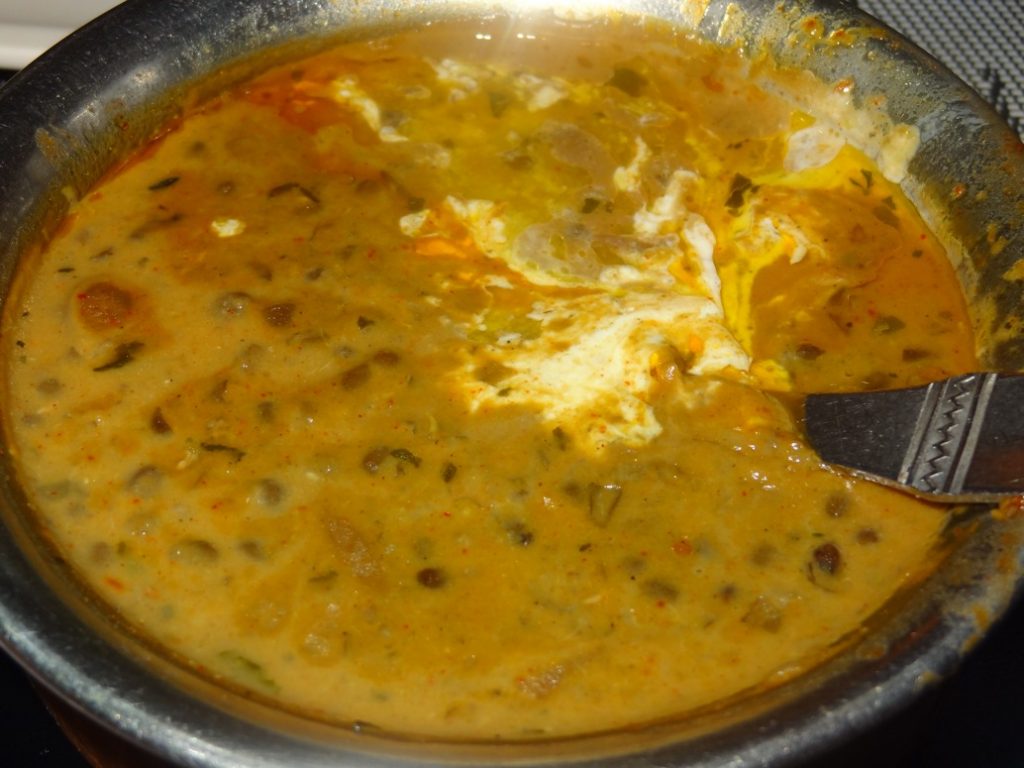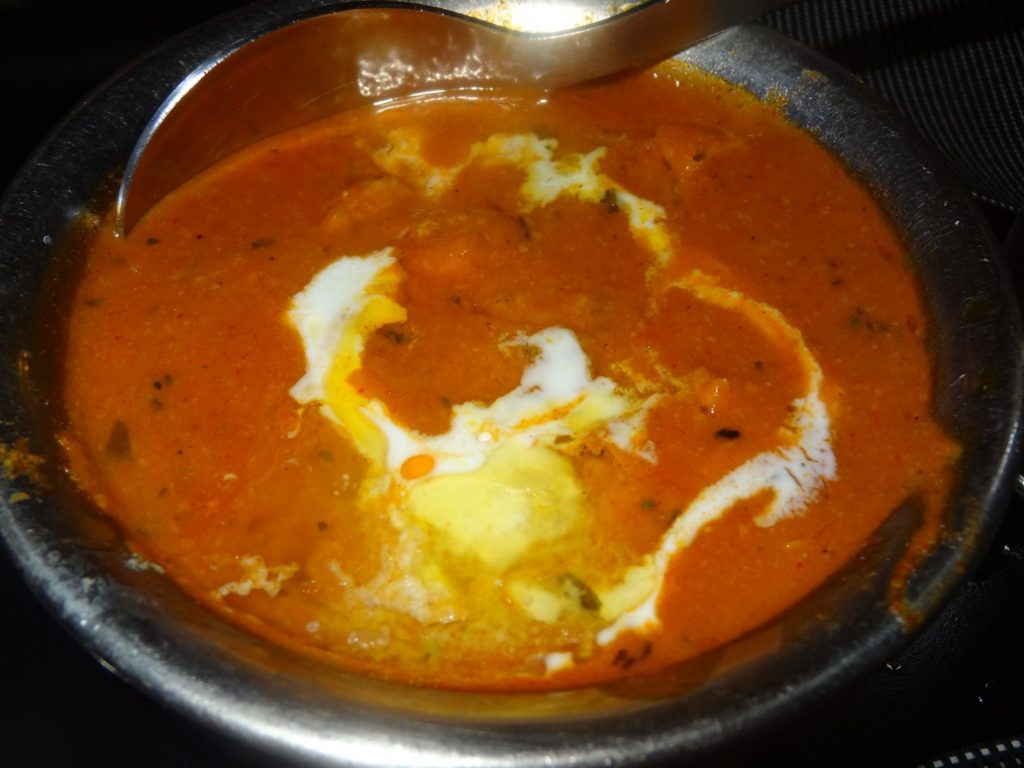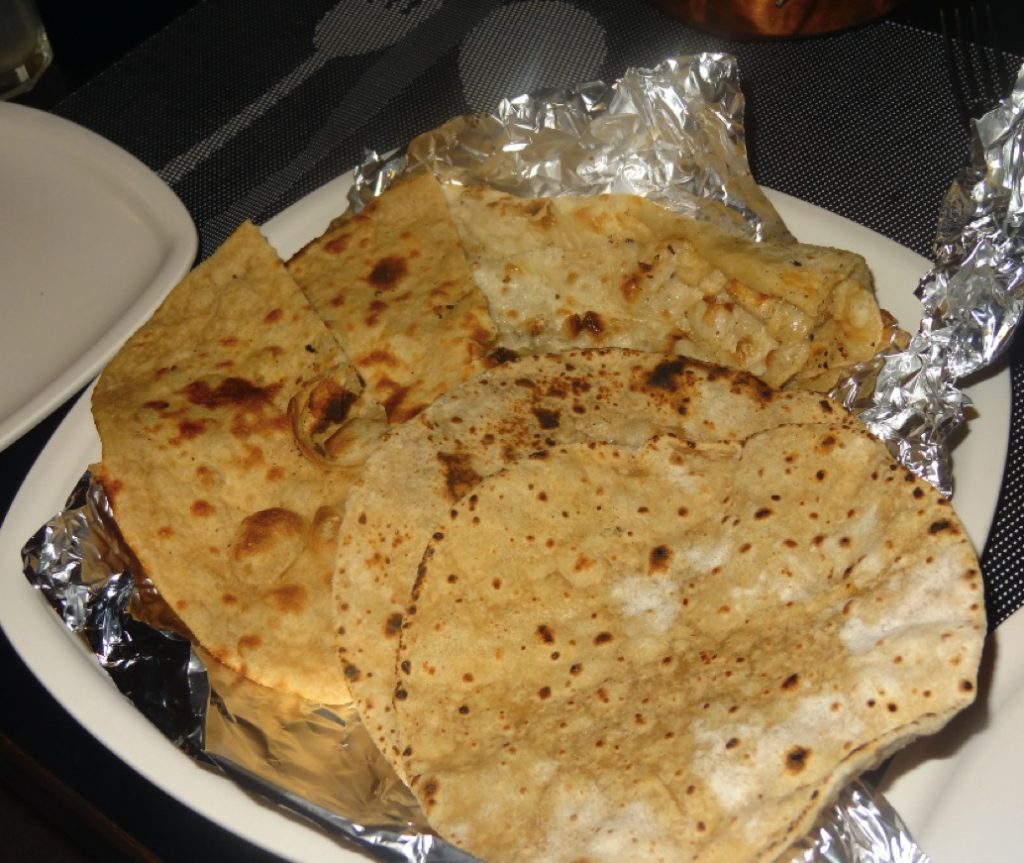 Paneer Naan with gravy looked like a nice dish on the menu and it did meet our expectations. Paneer naan was soft and well stuffed with cottage cheese which made it delicious while the gravy served with it was a little sweet. I guess it's because of the cashew touch!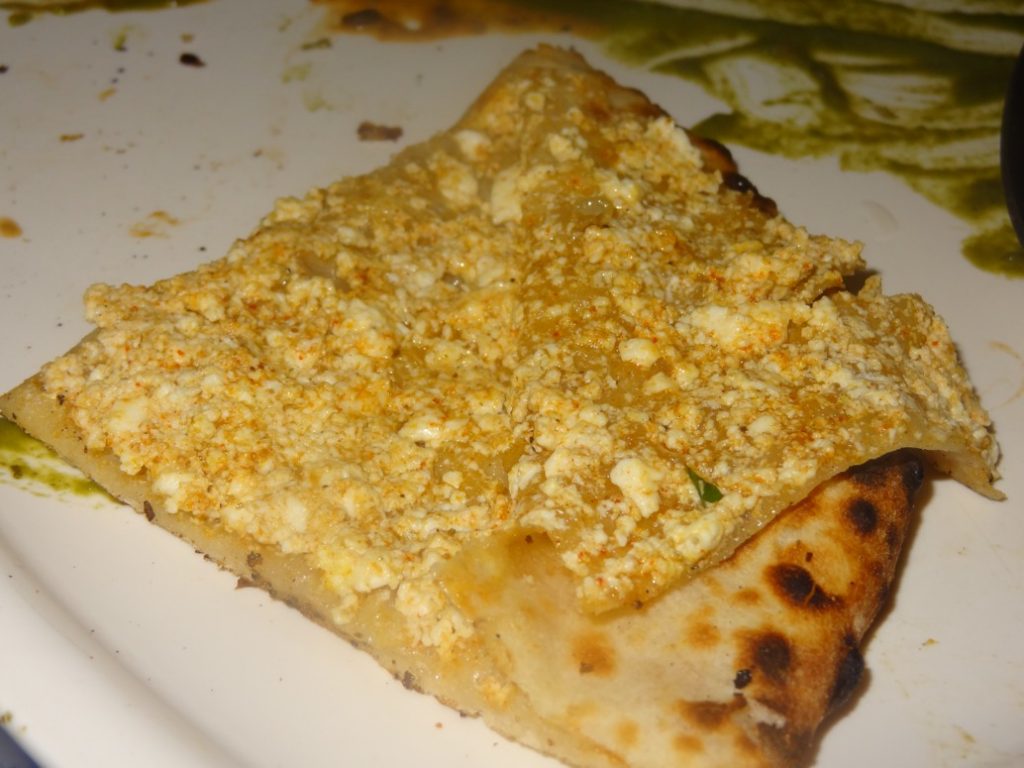 Time for ice cream and we ordered one scoop each of strawberry, vanilla, chocolate and butterscotch. The ice creams were served in silver coloured glasses which looked great!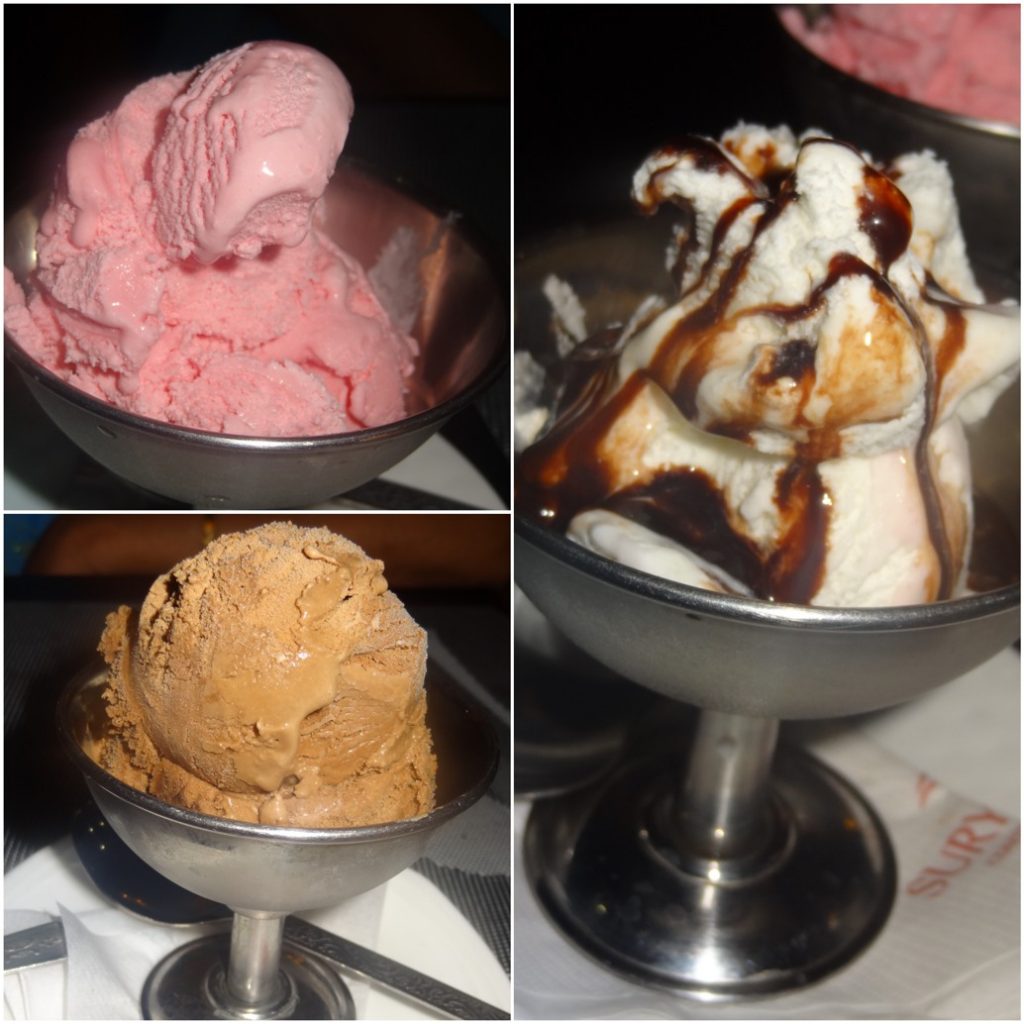 After a great meal, we went back to our suite and slept on our comfortable beds watching TV for sometime. What I realized then was that there was no door in between the rooms…which meant conflicting voices of the TV…I wished for a sliding door in between!
Time to sleep, not only for us but for you as well. Unless and until you at your workplace and we have already tempted you to apply for a leave!
Do log on to our next blog for the travelogue of Day 2 in Mcleodganj!