With the forthcoming wedding season, we love to don the desi girl avatar and what's more elegant than getting into the 9 yards to get into the perfect look. When I got married 2 yrs back, I went to the famous markets where shopkeepers would make you wear different sarees complementing you on your height, physique, completion etc. with the aim to make maximum sales. They would even make you eat the famous tikkis and chaat of their respective markets…Sounds fun? But this can be quite a ride with different hassles that come with it- parking, salesman being extra pushy and not getting the right pick for your look.
What if I tell you that you can buy vibrant & colourful sarees sitting at the comfort of your home without stepping out? No, we are not sending the saree wala bhaiya like the one we saw in the movie DDLJ, but we are sending the whole shop of designer sarees in your mobile phone.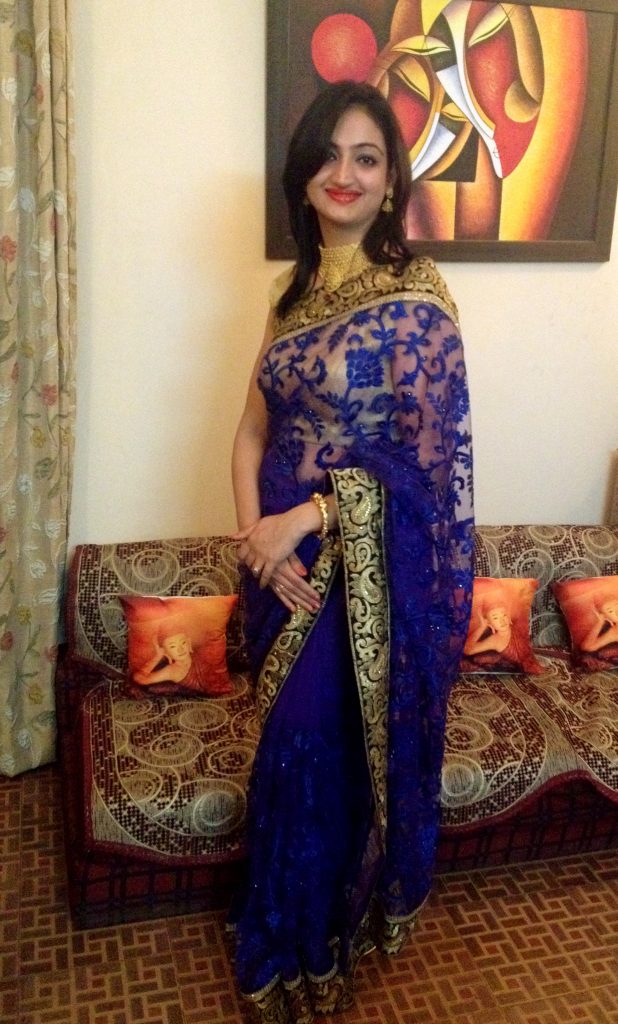 While browsing through the beautiful range of designer sarees in net, silk, chiffon, and brasso silk, I realized that a saree is not only for weddings but we can don them on other occasions as well- festivals like Diwali, get togethers, husbands office function…You just need to know how to pair the 9 yards…is it the sexy blouse that you need or a statement necklace or an elegant gold or diamond set.
Choose from amongst an array of choices- traditional saree, embellished saree, fashion saree, printed saree from renowned brands. Can you believe there are more than 400 options of designer sarees on the online store. When we go to an offline store, the max we can see is 10-20 or 30 sarees or maybe 50 and then you move to the next store in the heat barring the traffic.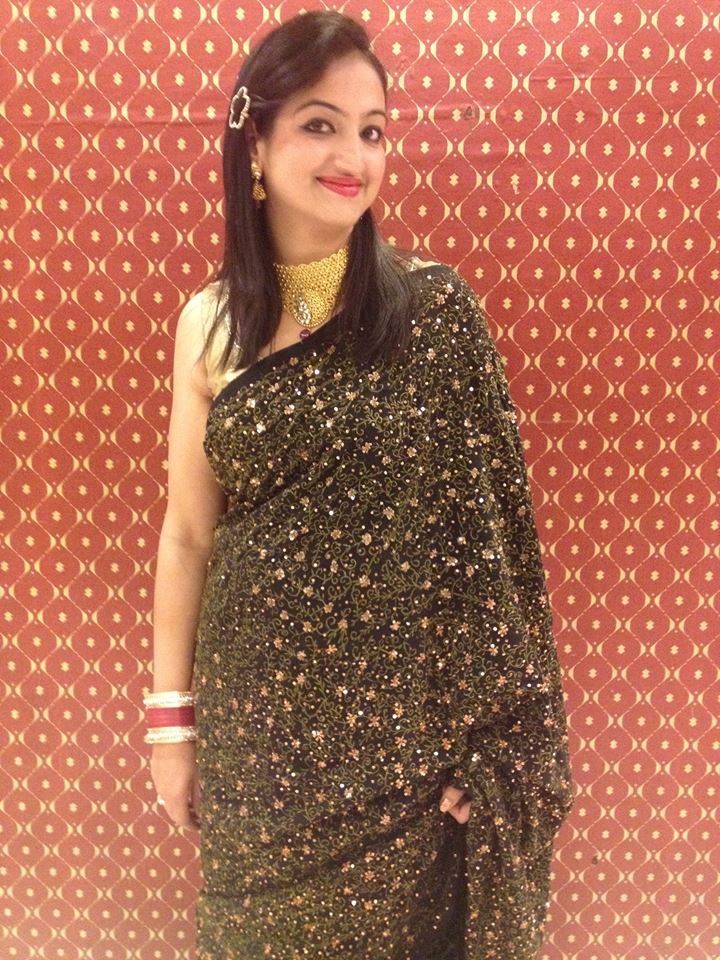 Online shopping is a blessing in disguise, as it takes away half of your problems. A weekend comprises of 1 or 2 (if you are lucky) days and how much can you do in that time period! We all make a wishlist before the weekend comes but rarely are we able to tick off even half of it.
The sarees on Myntra start at Rs. 342 and go up till 12,000. Isn't that so reasonable! What's more, they also have special deals and discounts so keep a check on the website or the app and you may get a steal deal. And you also save money on fuel and parking.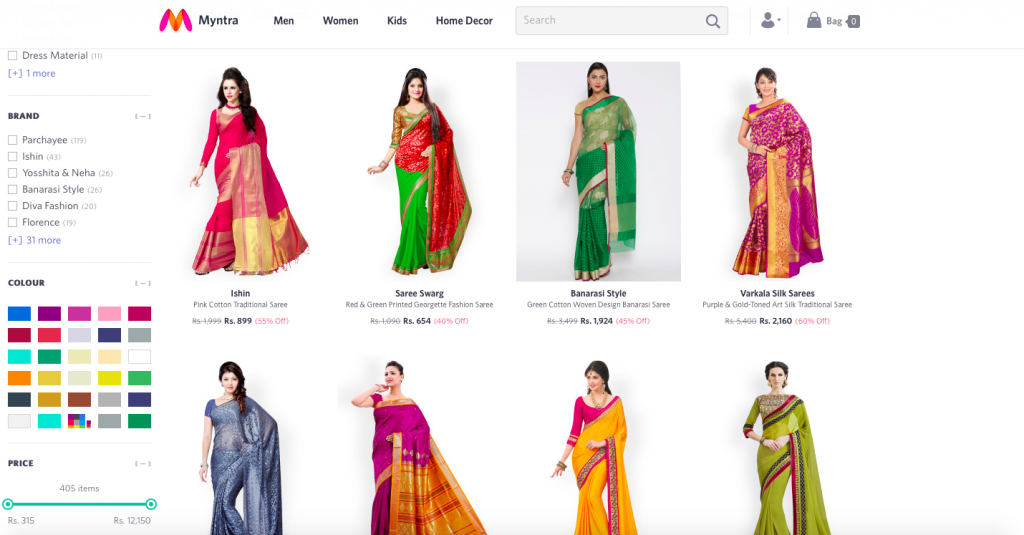 So get your inner stylist at work and pair the beautiful 9 yards with élan. After all, a saree is one thing that looks good on every age group.