A super cool eatery in a niche area, 100% Rock is on the third floor of Ambience mall, Vasant Kunj. Following the route boards, we enter this dark eatery with amazing green and orange lit wooden interiors with, as the name says, 100 percent rock music and 200 percent life. If you are a classic rock music lover, this is your place, my friend!
Entering this place you can spot an open bar, a wooden interior setting and a movie memorabilia, which was an added sight and quite different from other places. Up goes a wooden flight of stairs taking you to their alfresco seating area which is a beautiful set up too. Terrace garden with uniform setting of the seating arrangement. There are huge mist fans and desert coolers to beat the heat. Apart from the open area seating, they also have a separate seating lounge kind of an area for bigger groups to have a get together, which has a huge single table and 10-12 chairs and a separate cooling system. Watching at the moon shining; sitting on a chair on the grass and sipping your favourite drink while being easy on the pocket, what more can one ask for.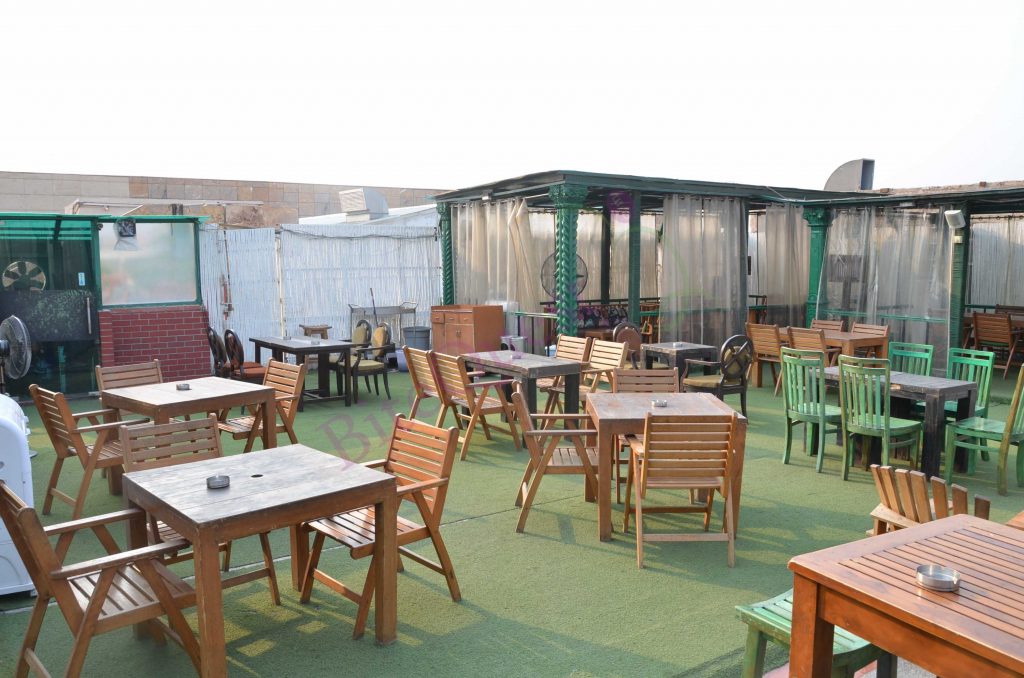 Starts coming our food; we started with a Salt & Pepper sautéed vegetables. I cannot complaint on how it was cooked but seasoning lacked a little bit and could've been much better. But this has some potential to be sumptuous.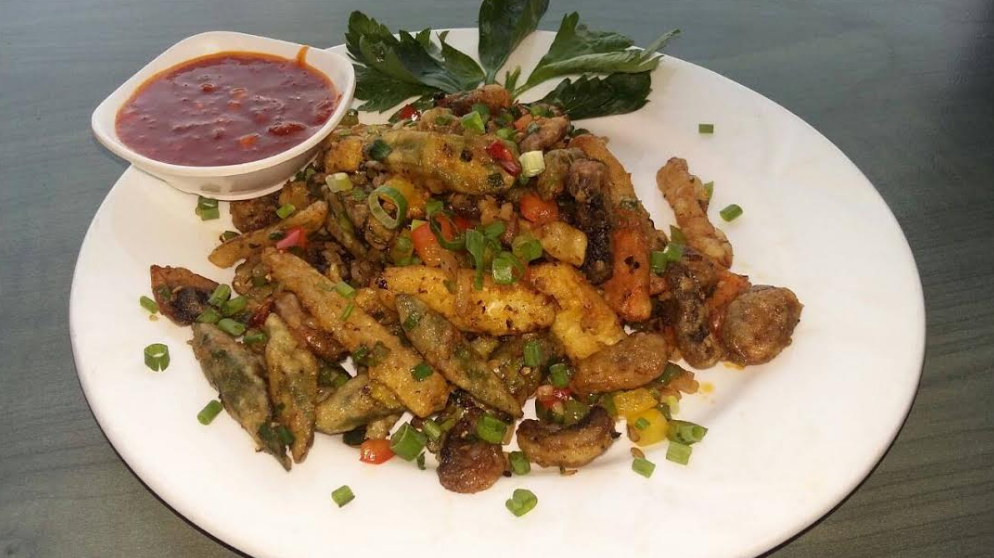 Following this, came my all time favourite, pita bread with hummus. The bread looked and tasted as it should and the hummus complemented the bread well. The taste was as it should be.
By this time my mood was getting a little non-experimental, but keeping my spirits high I decided to atleast go by the chef recommendations. We tried the grilled chicken suvlaki. Wasn't the best one ever had, but was close enough! Its grill time was perfect and the marinating was done pretty decently.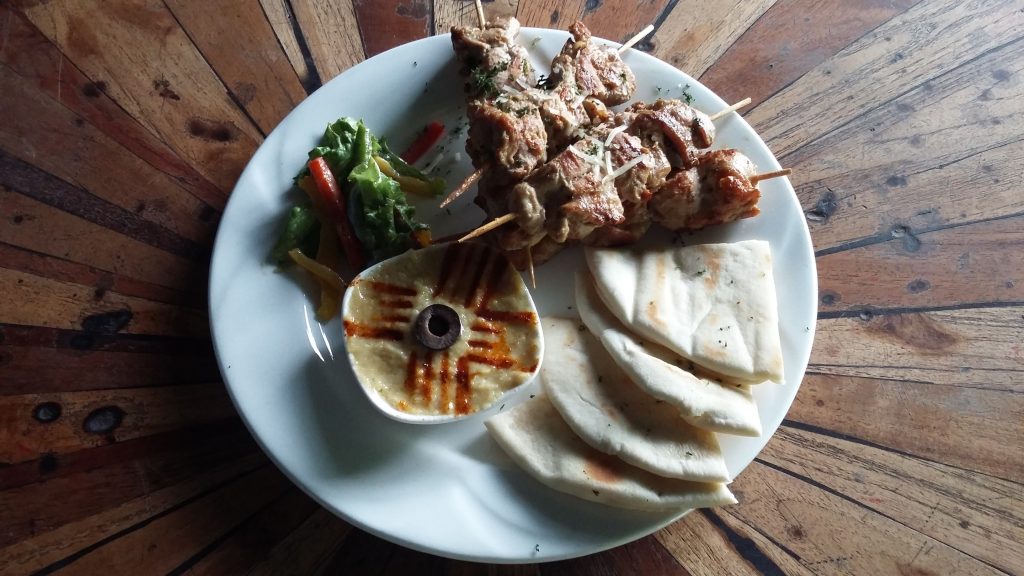 Along side came a Punjabi tadka, Chicken Tikka. Now every Punjabi gets a little SENTI about this one. We've grown up eating Chicken Tikka. It is like a Fish to a Bong; It's a Chicken Tikka to a Punjabi! Big chunks of chicken served with a mint and curd dip and some onion and a lemon wedge. The chicken was cooked superbly. #Satisfied PunjabiSoul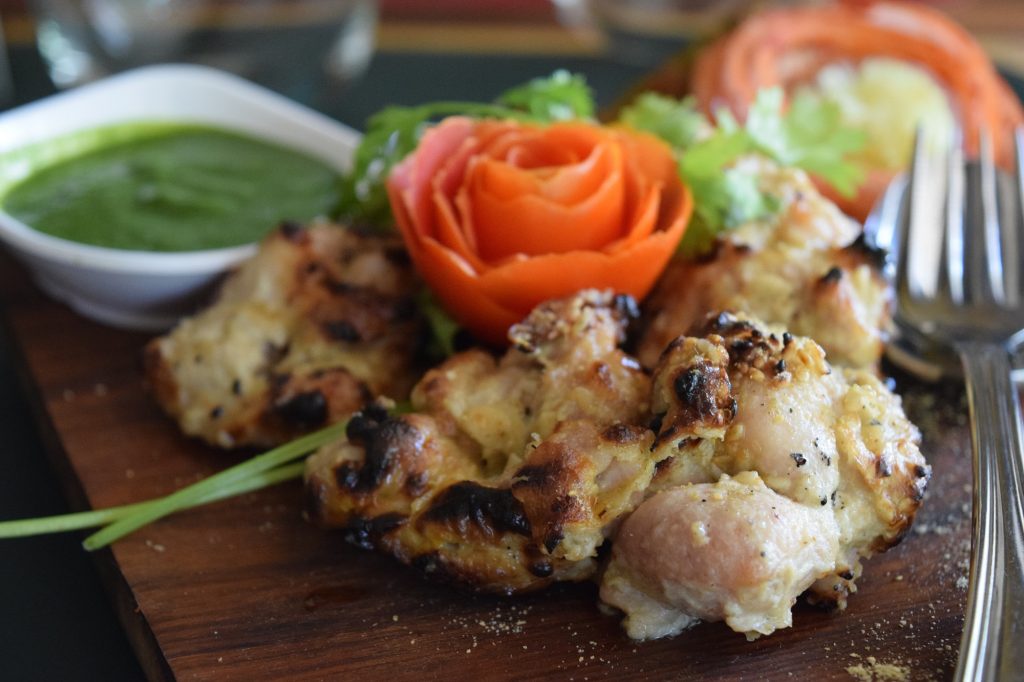 Another vegetarian favourite also came along with this, Achari Paneer Tikka. Again big chunks which were soft and easy to eat just the way it should be. #HappyPunjabiSoulAgain.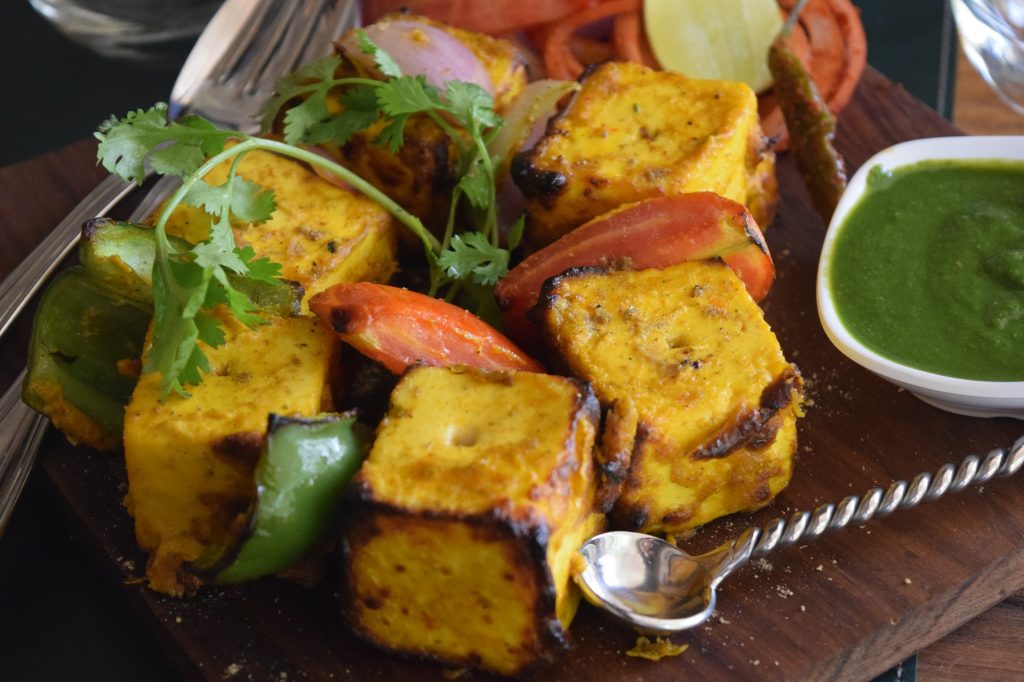 We were now served my another favourite of all time, grilled chicken sandwich. The taste, ingredients, garnishing and serving were all spot on. A delight to eat and heartily enjoyed.
Then came in my partner's favourite, Chilli Chicken and this one became the show stealer, till now. No comparison at all! It was how it should be, crunchy, spicy and juicy on the inside and was good to look at as well.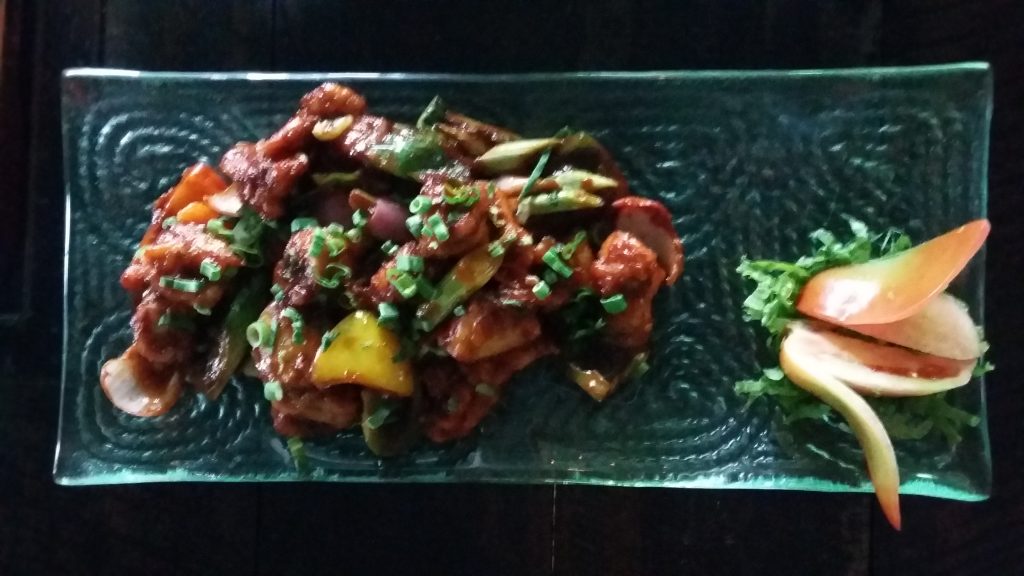 And came a beautiful pizza margherita, thin crust along with loads of cheese and some tomatoes. Traditional margherita at its best! We had a pizza pollo con piccante which was a non-veg pizza, one of the most heavenly had in a while. The toppings went well with the cheese and sauce giving it an overall happy experience and a super happy tummy.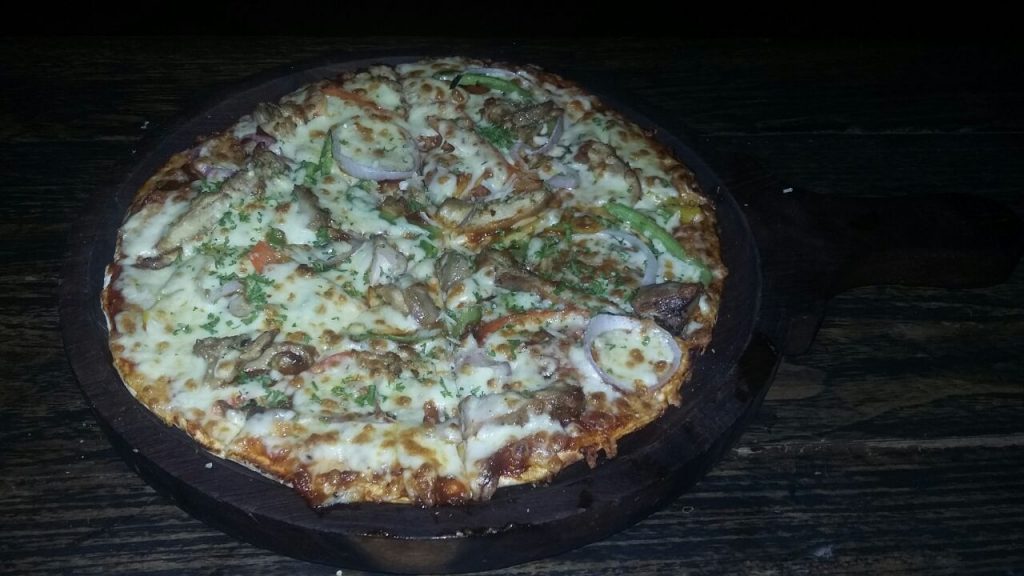 If you go by my recommendation on this place do try the following;
Chicken Tikka
Chilli Chicken
Grilled Sandwiches (I can vouch for their veg grilled sandwich too)
Pizza pollo con piccante or Margherita
The place wouldn't cost you more than a two grand with alcohol. Trust me! {Depends on your drinking skills though ;)}
Review Credit: Pushpmeet Nanda