What is the best way to glam up an outfit? I am sure we all have different ways but what I personally swear by is accessories.
Recently while surfing the net I stumbled upon a website www.abitofme.in and believe me I was awestruck with the never ending options of Neck Pieces, Earrings, Bracelets, Brooches, Scarf Holders, Waist Chains, Head Pieces, Anklets, Body Chains, Rings. From beads to pearls, they had it all in the finest of designs. The best part was that they did have a great collection of accessories for women but they also have a great collection for men from Bow Ties, Cufflinks, Lapel Pins, Tie Pins, Collar Buttons to Party Ties and Suspenders
With a great user interface and filters for a smooth shopping experience, I could not resist. So I thought of trying out the beautiful jewellery pieces. But instead of buying the usual neckpieces, bracelets and earrings, I thought of trying something different. So what I ordered was shoulder chains, neckpieces, back shoulder chain and a pair of earrings.
The problem with winters is that black and blue becomes our favourite combination…atleast that's true for me and when I was thinking of the shoot, I thought what would be better than the basic winter wardrobe (black sweater and blue jeans). So without much thought I picked up a black sweater I bought from Malaysia, Super Stretch Aeropostale denims, footwear from Dorothy Perkins (London), Watch from Guess which I got as a Birthday gift from mom and with a little make up (Body Shop liquid liner and MAC's Ruby Woo lipstick), I was looking forward to the shoot. Here goes my favourite shots.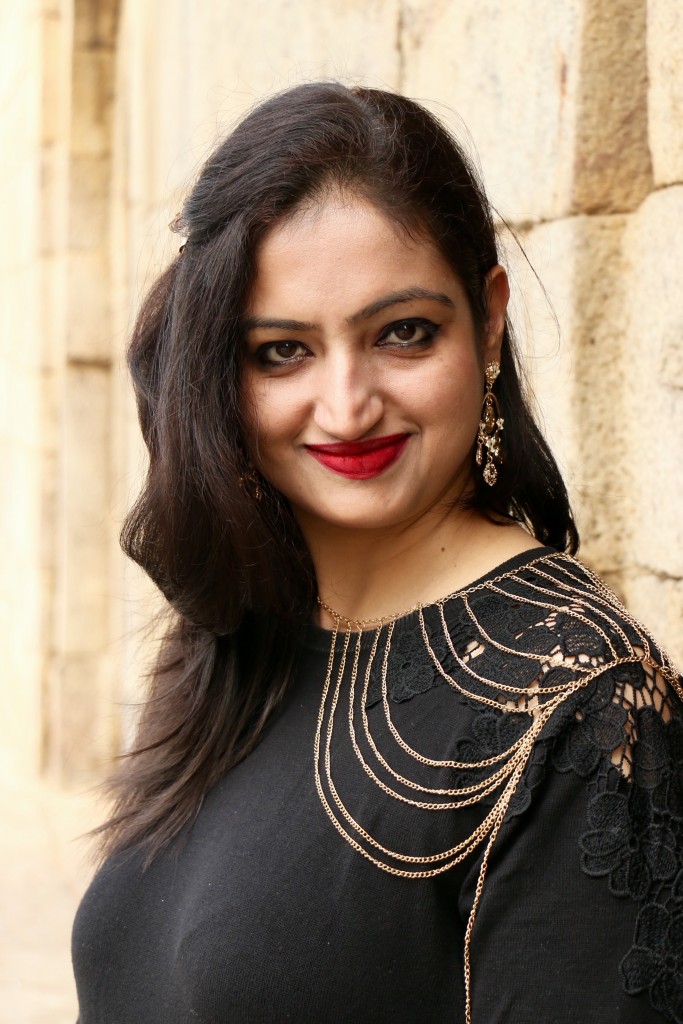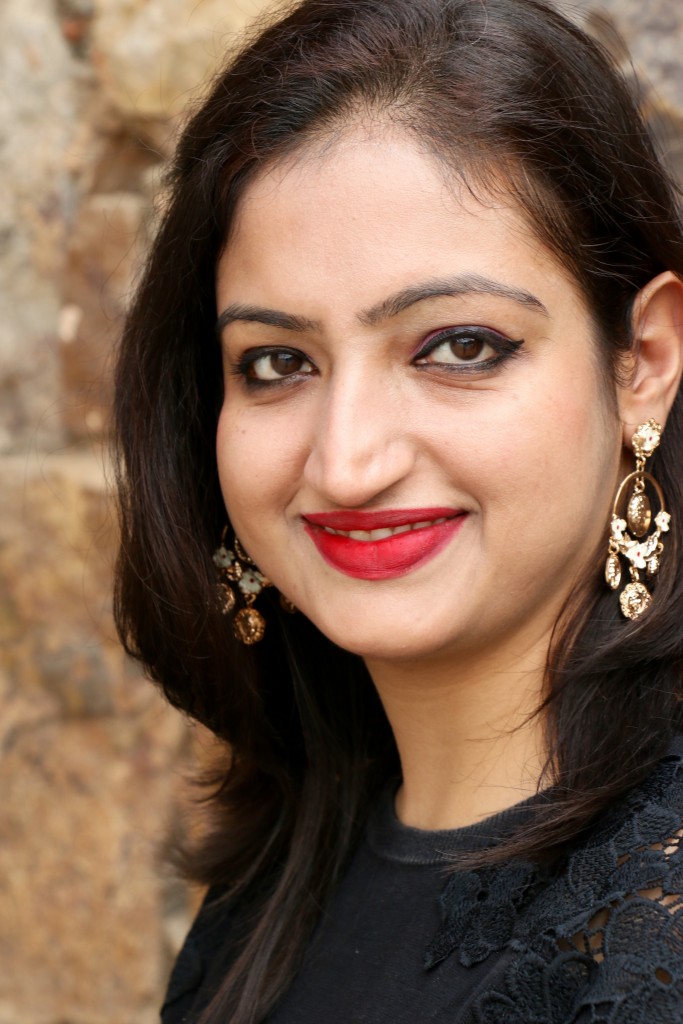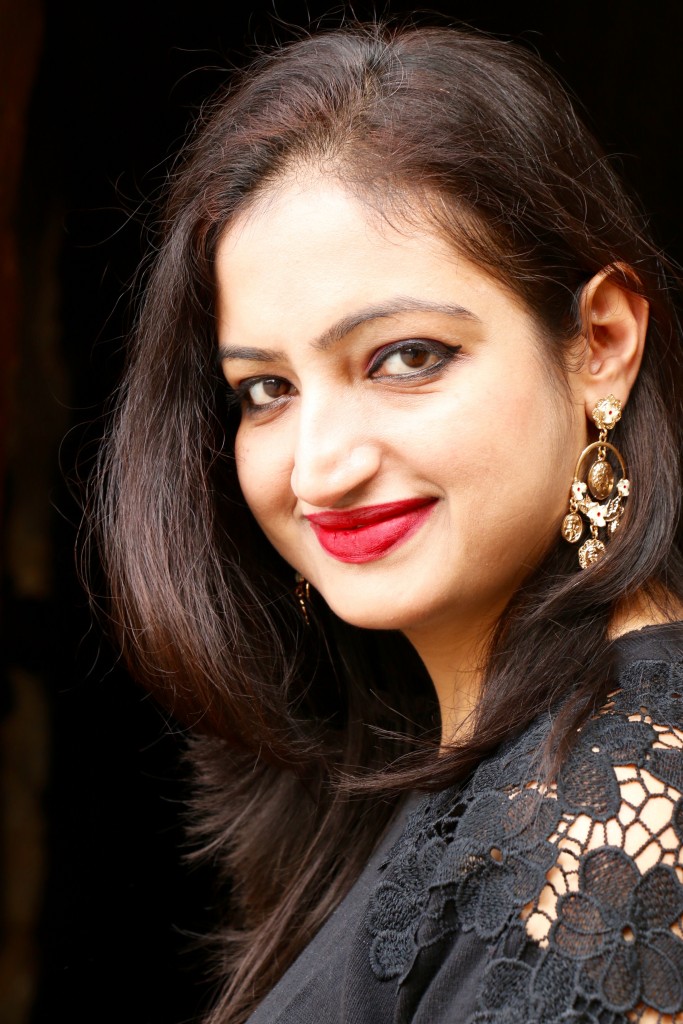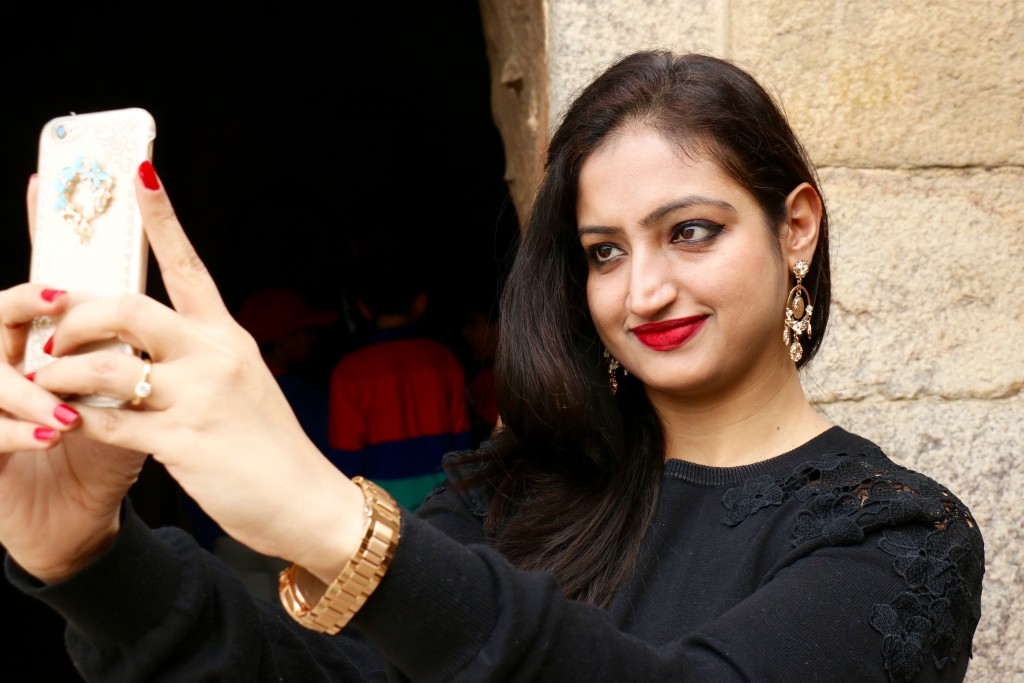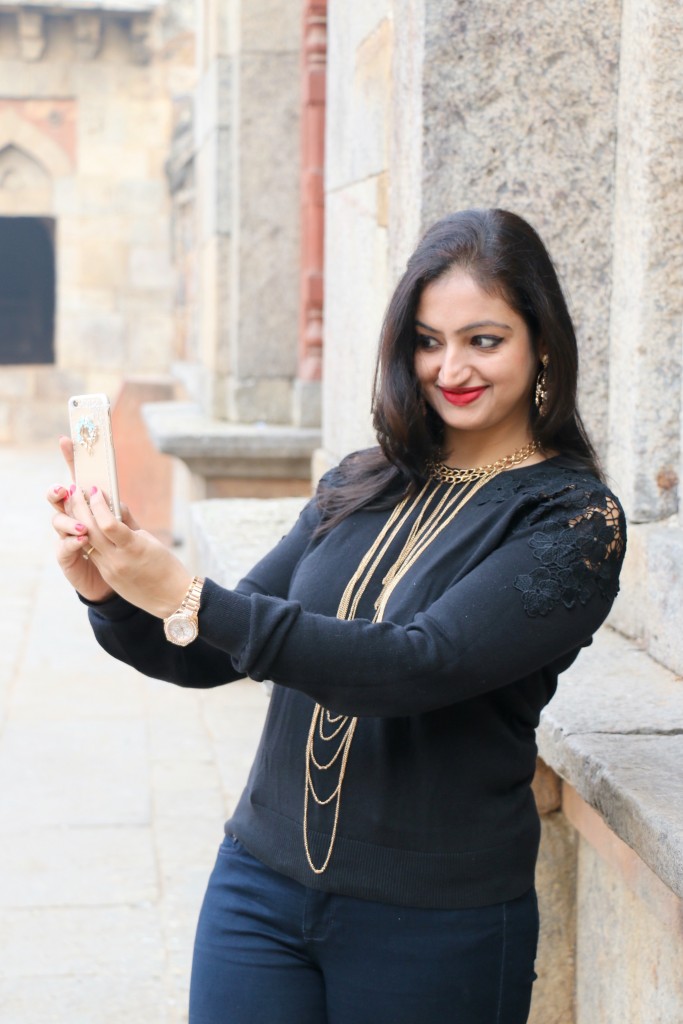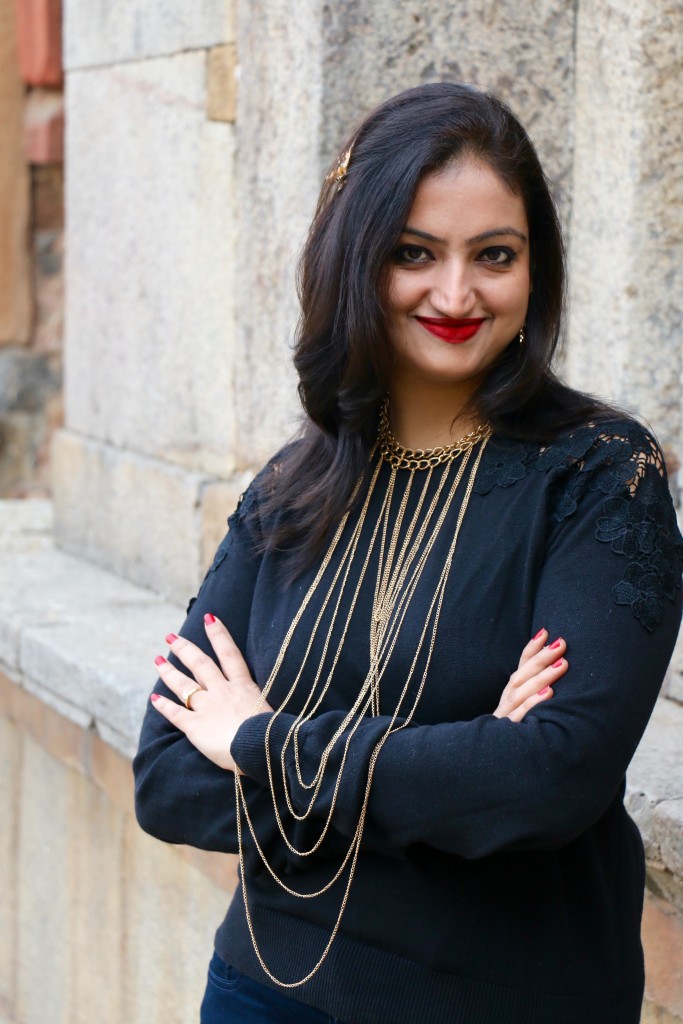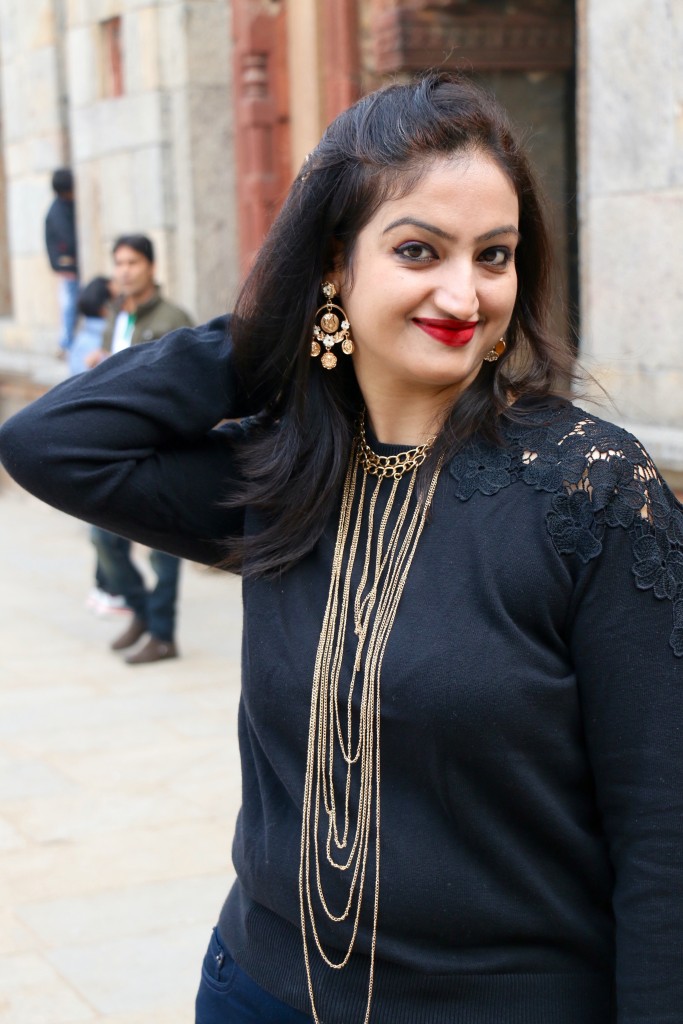 The products were so versatile that I even used the back shoulder chain as side chain!!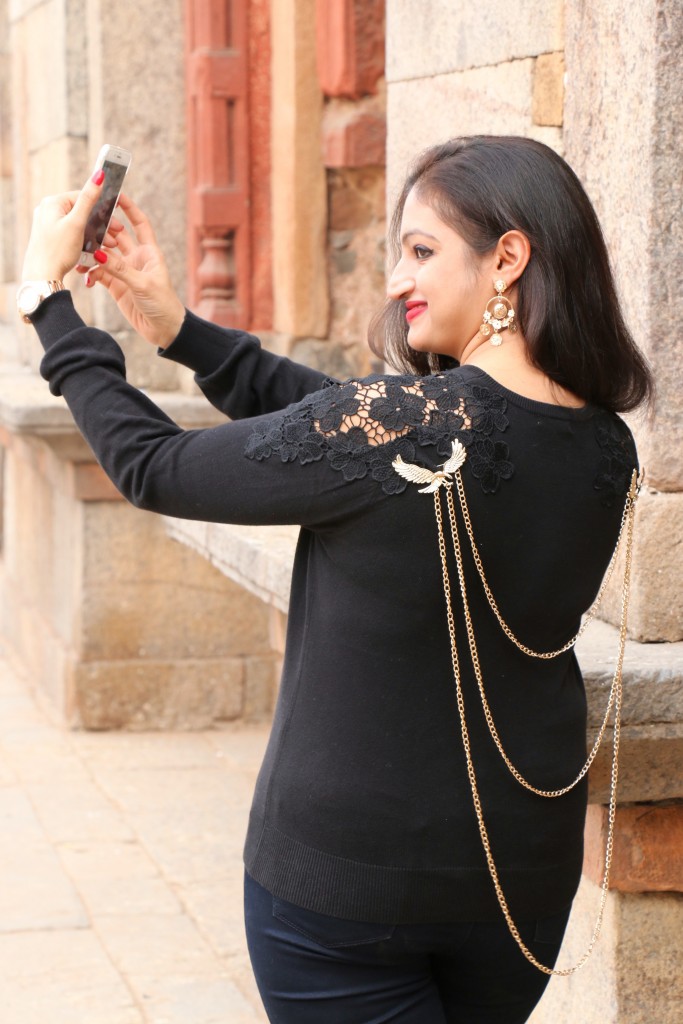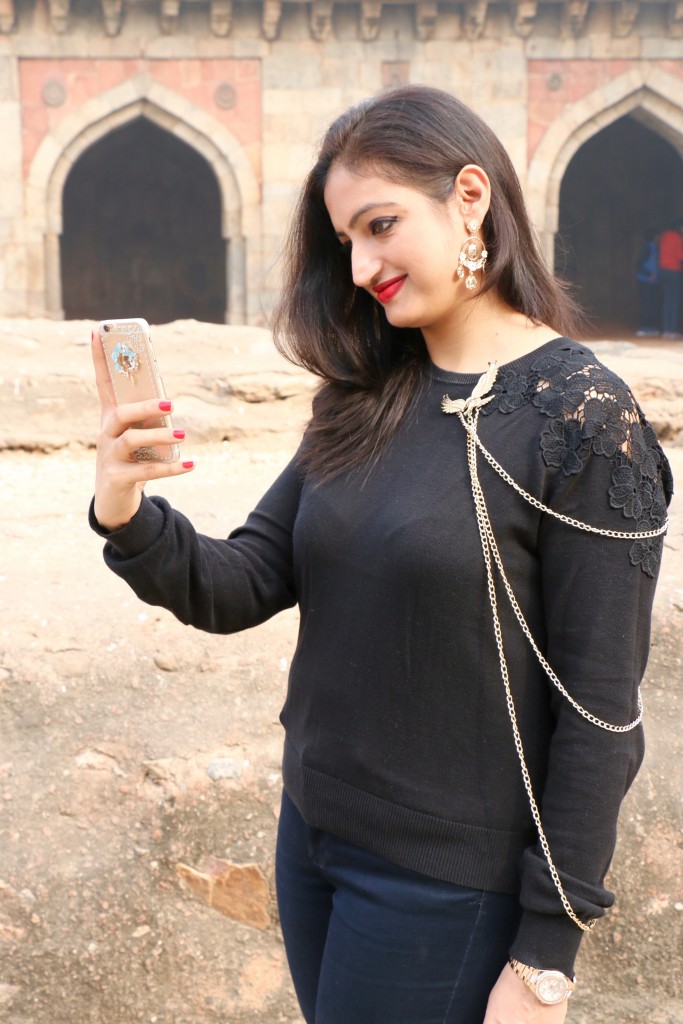 On the website, the brand is described in a very articulate manner. The website says "'A Bit of Me' understands that every individual is different. What's more, an individual has many facets that keep surfacing time and again. Keeping this in mind, 'A Bit of Me' has made a conscious effort to bring about these different facets in every product that it brings to you.From a joyous to a mystified you, 'A Bit of Me' has it all!!"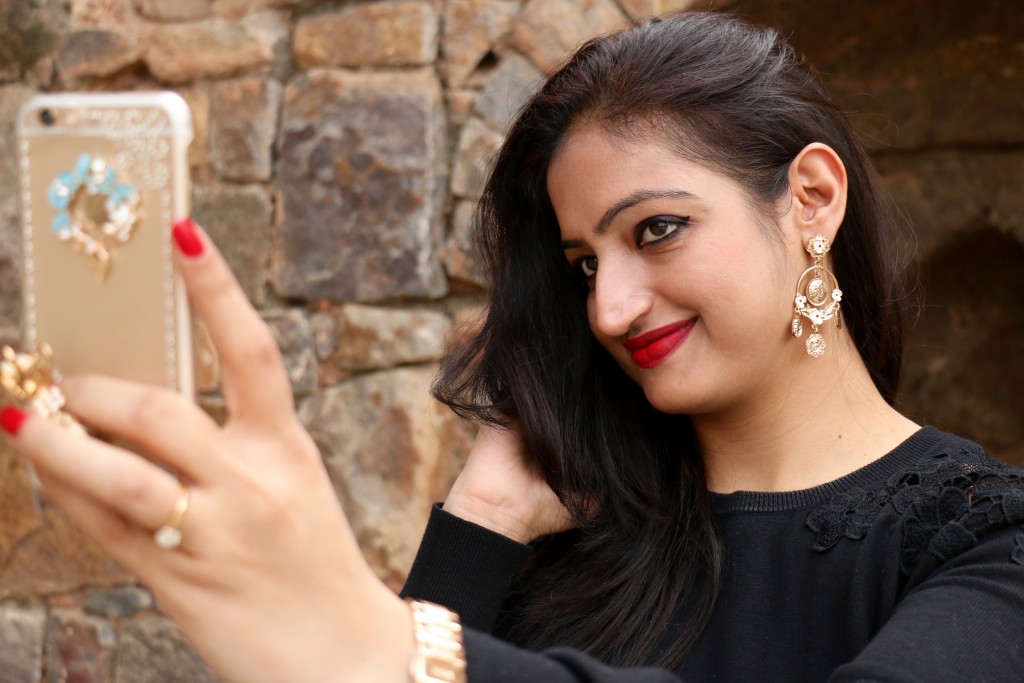 And Team Chiclifebyte can't agree more!!
I am now looking at occasions where I get to wear them again!! Obviously, Valentine's Day being one of them 😉
A venture started by Abhinav and Rashi, a Chartered Accountant and Lawyer respectively who wanted to do something different from their profession.
So do log on to http://www.abitofme.in/ and try out the beautiful creations!!
---
Photography by: Pictures Q by Sunny Shedha