It was yet another lazy weekend, when Team ChicLifeByte was invited to review a home solution showroom and I was glad, that now I can escape and have some fun.
Although, I have been doing this for so many years, but I still feel that every store has something unique which makes it different from other stores. However, this time it was slightly different as it was actually something which we only think of while making and refurbishing our house.
Even though I had absolutely no plans of changing anything in my house but still, I gave it a shot, and I was happy that I did so as it was something worth visiting and way different than other interior and sanitary retail showrooms. One step inside the store and I was bowled over with the alluring selections and options they had.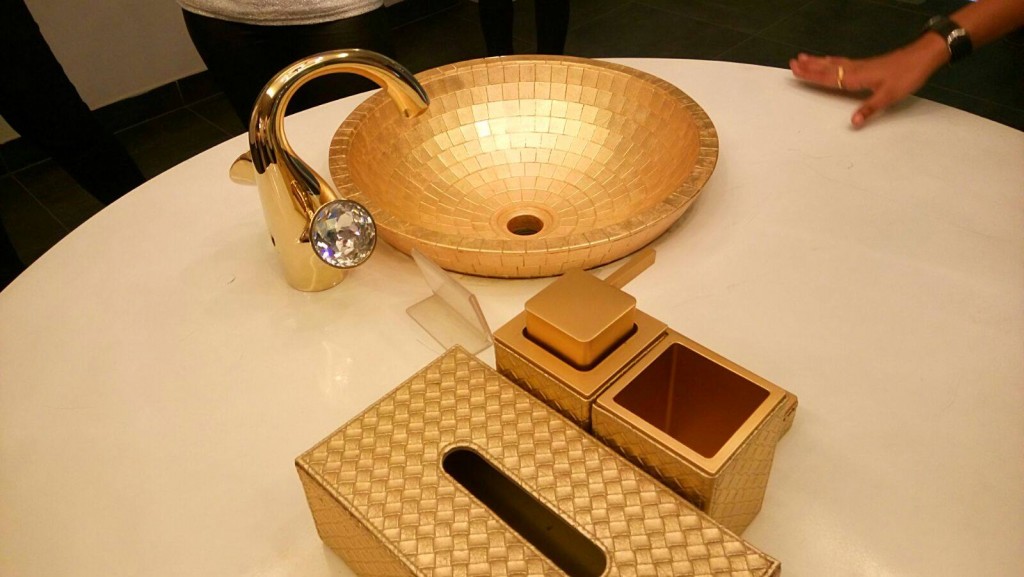 At ED&P, I was warmly greeted by their Sales and Marketing Head, Radhika and I was really inquisitive to know what ED&P was all about.  She took me across the store, floor by floor she briefed me about their amazingly curated selection and how they choose everything keeping in mind the Indian customer and his preferences.
Located in Gurgaon, the showroom is spread across sprawling  35000 sq.m. Besides, ED&P has emerged as one of the biggest showrooms which provide complete home solutions, you name it and they have it.
And trust me if you love splurging on luxury and you seek grandeur in everything you buy than this is the right destination for you. They have some amazing amalgamations of sanitary ware, modular kitchens, Italian furnitures, lighting and much more all under one roof.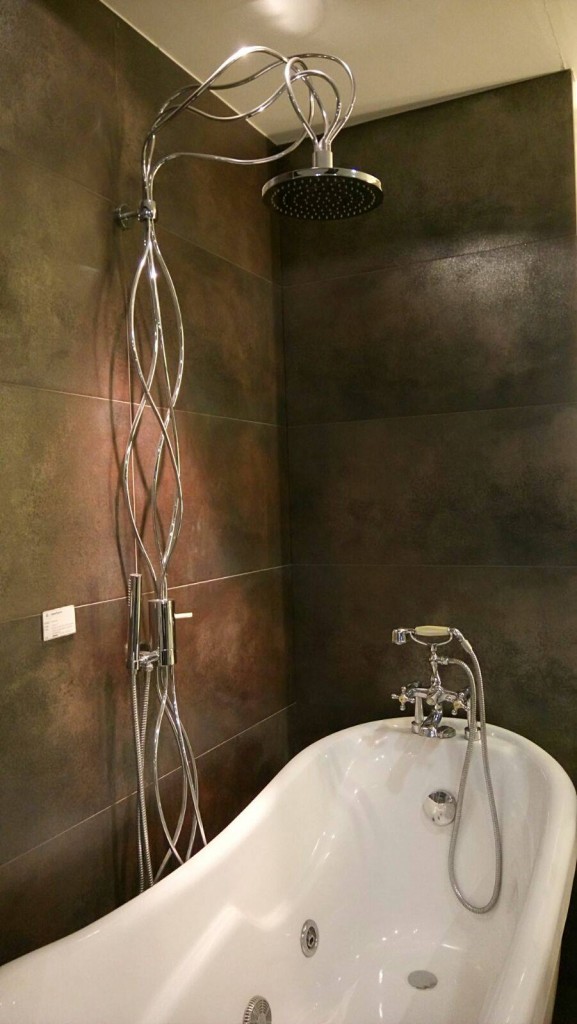 Believe me, ED&P inculcates interior design solutions sourced from all over the world, depicted in an astonishing ambience which exudes immense panache, glamour and grandeur. The showroom is designed with impeccable taste of aesthetics and elegance.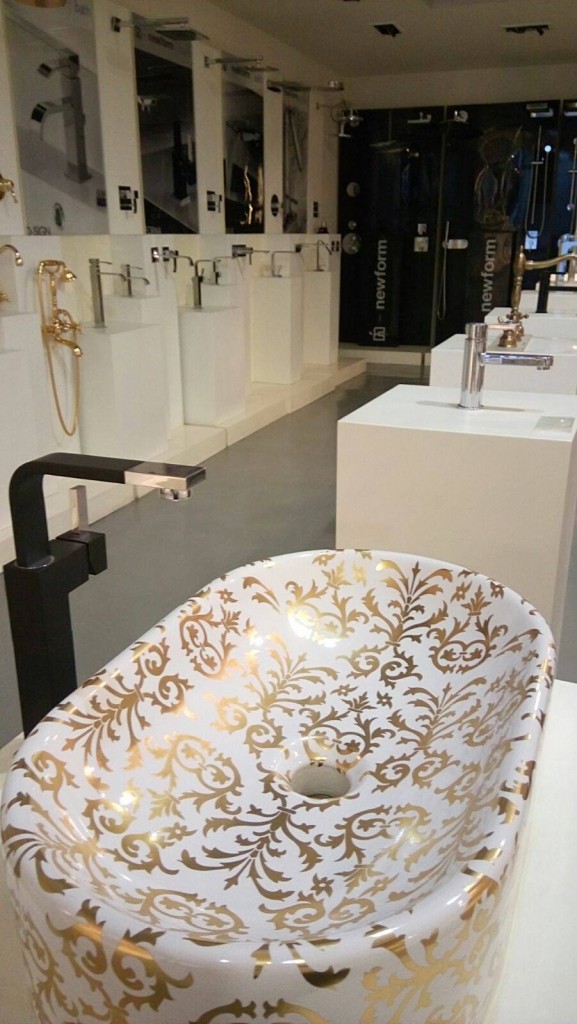 Having said that I can bet on one thing that this is one store that has something for everyone, specially for people like me who love spending their time in their home, especially when it comes to bathrooms because that's one corner where nobody is gonna disturb you. And ED&P has something really alluring for us, any guesses ? Well, without keeping you in suspense, I will reveal the secret, they have a mirror television, sounds weird isn't it, believe me I too had the same reaction but it was absolutely amazing to see a television which can be used as a mirror when it is turned off. So, now you have an excellent excuse of spending your time in the bathroom and you can watch all your favourite shows.
Moreover, if you want some more comfort they have some really interesting collection of commodes for you with fine leather, Swarovski and much more.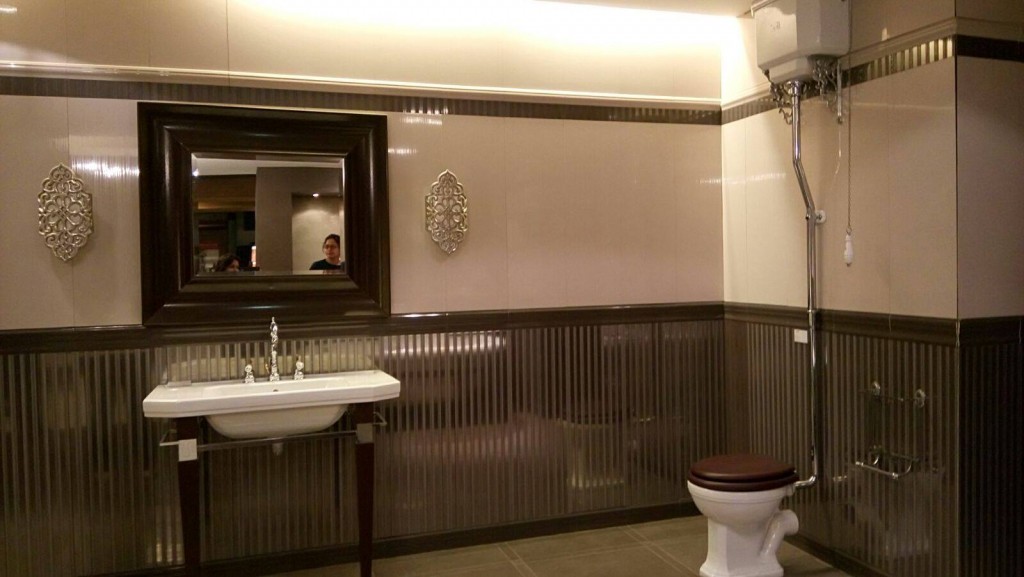 What's more, ED&P has some of the most renowned European and Asian brands like Atlas Concorde, Cotto, I Arazia, Ezarri, Bravat, Valcucine, Newform, and much more. Their product portfolio is diverse which includes tiles, faucets, rain showers, steam boxes, saunas, washbasins, EWC, and whirlpools along with some world-renowned innovative light construction materials like Smart Board and skim coat.
Further, Radhika shared that they have recently tied up with luxurious Italian furniture brand Tonin Casa which will offer both classical and contemporary furnitures and all this would be available at ED&P.
Some experiences in life always make you happy and this was certainly one of those wonderful memories. I was so engulfed in the captive beauty of the store that I really felt like refurbishing my house with all their collection. All I will say is that ED&P stands as a brilliant example of grandeur and panache, which will undoubtedly redefine the concept of contemporary showrooms in India.
Review Credit: Nibedita Roy