Jamie's Pizzeria, the UK based international food chain makes it way to India with its first outlet in Ambience Mall, Gurgaon. For all pizza lovers, its a must stopover for the variety of pizzas which are all beautifully & lovingly made with the best ingredients for the Oxford & Cambridge generation.
We were invited for a media launch of Jamie's Pizzeria in Gurgaon recently to taste some of Jamie's food. The menu is a blend of traditional best-selling Italian dishes and some more contemporary dishes with a Jamie and Gennaro twist. Rustic, simple dishes made from the best seasonal ingredients drive menu development. The ambience is very warm & laid back with blackboards, pictures & sketches, big lamps and chairs. It was very interesting and lovely to look at the open kitchen where pizzas were prepared live, displays of hanging vegetables and planks in the restaurant.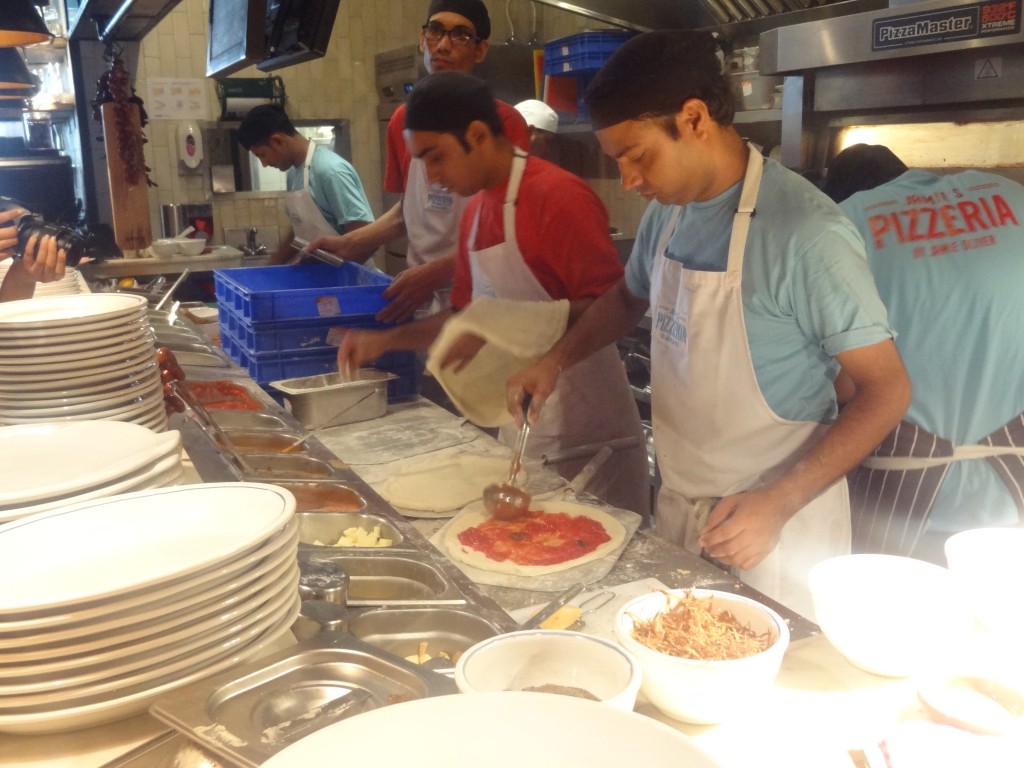 We started with some hand-stretched garlic bread with rosemary & an olive tapenade. The bread was soft, fresh, airy & cheesy.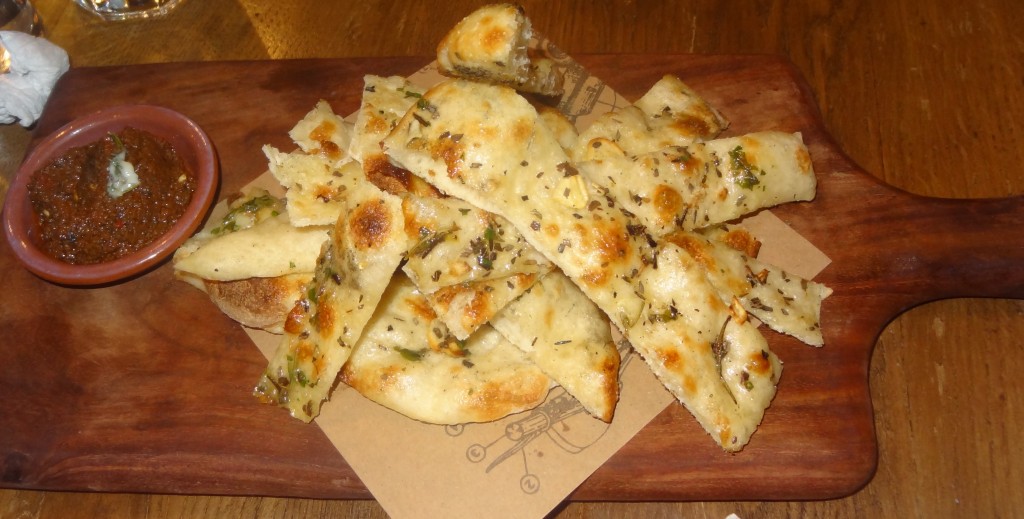 Next, the Okra, chilli & lotus root fritti with green dipping sauce was a very interesting & unique recipe. A western version of the traditional 'bhindi' which everyone loves! It was a crispy and nicely done.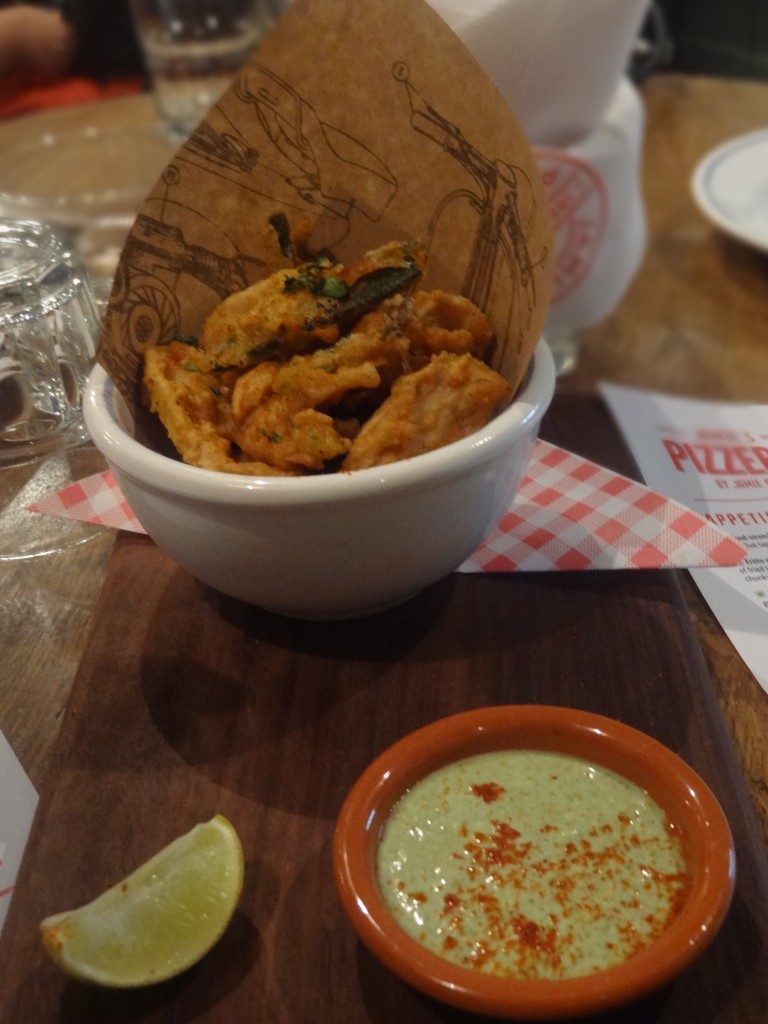 Coming to their pizzas, they were amazing. All the pizzas are hand-stretched & made with the right proportion of toppings & cheese. I first tried the Marinara which was loaded with crushed tomatoes, garlic, oregano & extra virgin olive oil. It was simple yet appetizing. The tomato blend was lovely.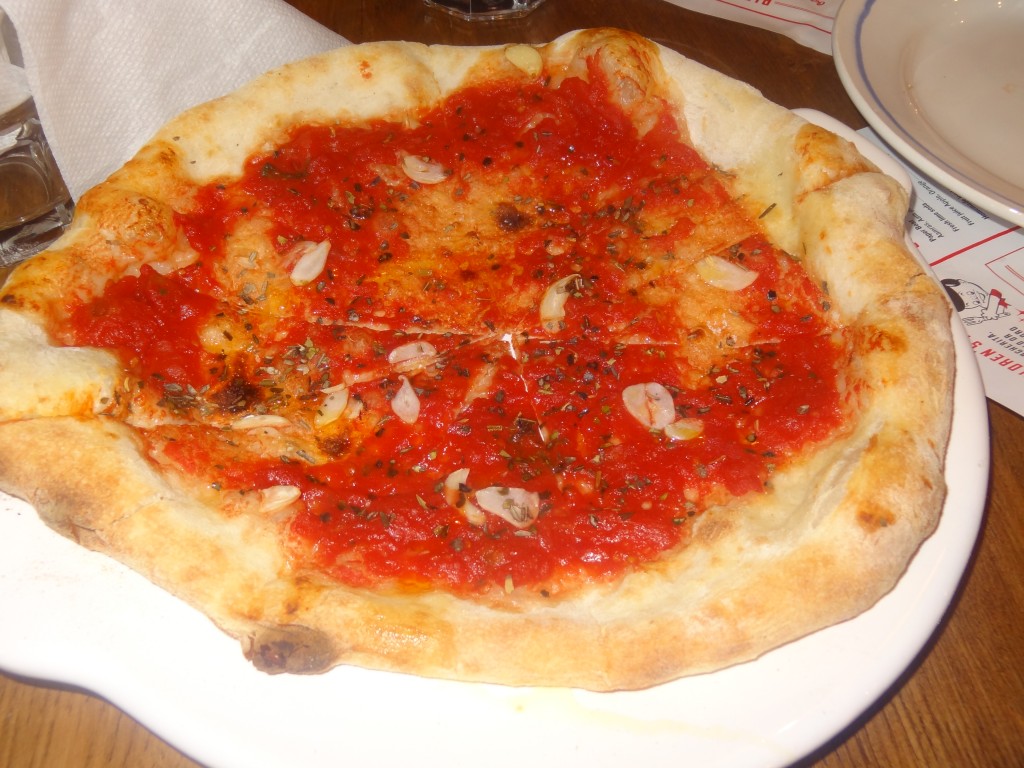 The Chicken Alla Diavola was undoubtedly the spiciest pizza I have had in my entire life. It had roast chicken, tomatoes, secret chilli sauce, jalapenos, parmesan, chilli & mint. Punjabi's & spice lovers would love it.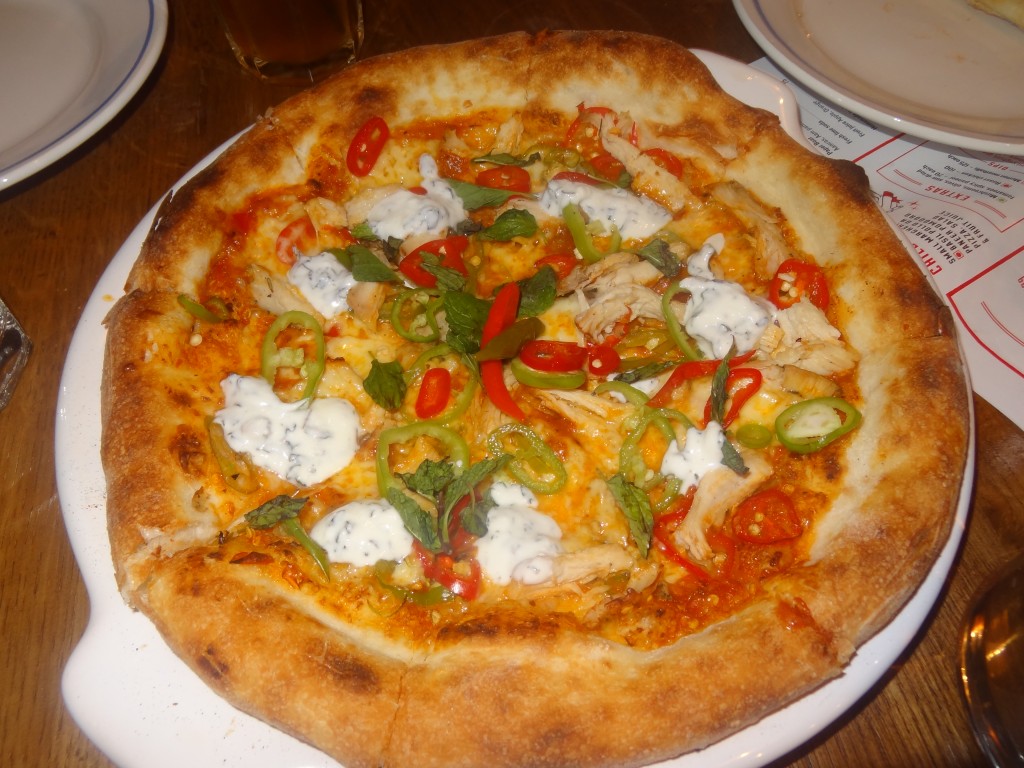 The Paneer Picante had spicy paneer, roasted bell peppers, mozzarella, lemon, crispy ginger & coriander. It was delicious with the paneer melting in the mouth.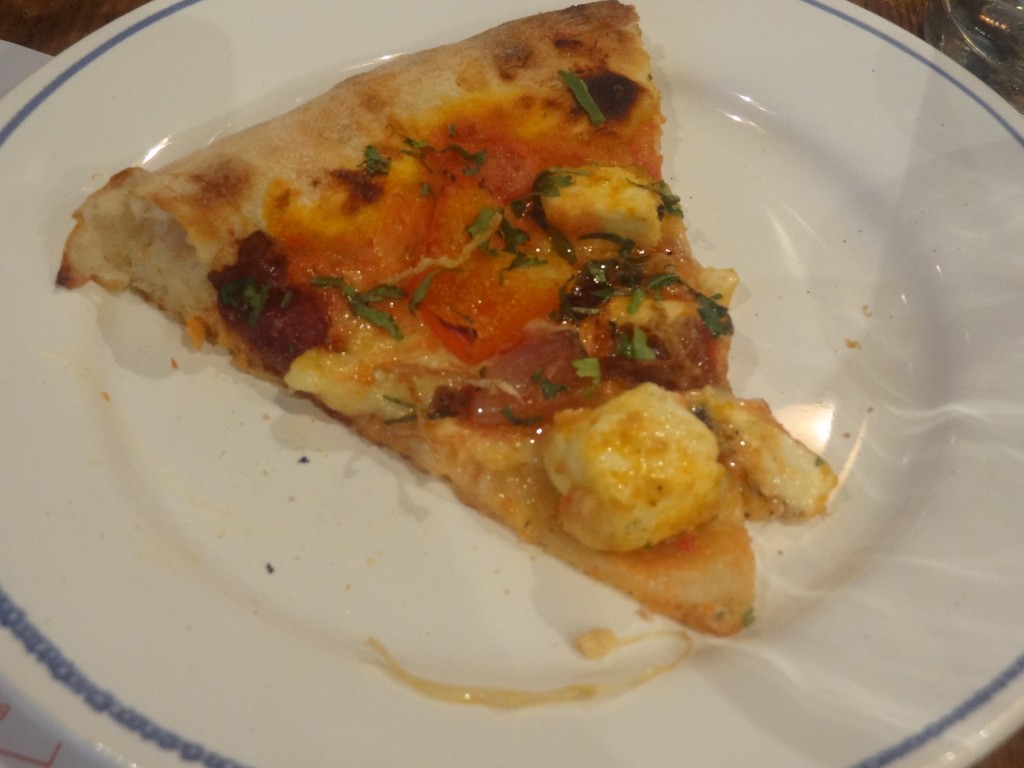 Finally coming to my favourite from all- White Rocket. It's a blend of mozzarella, mature cheddar, mascarpone, parmesan, rocket leaves & red chilli. The rocket leaves were lovely to taste. A very different & tasty pizza I have had.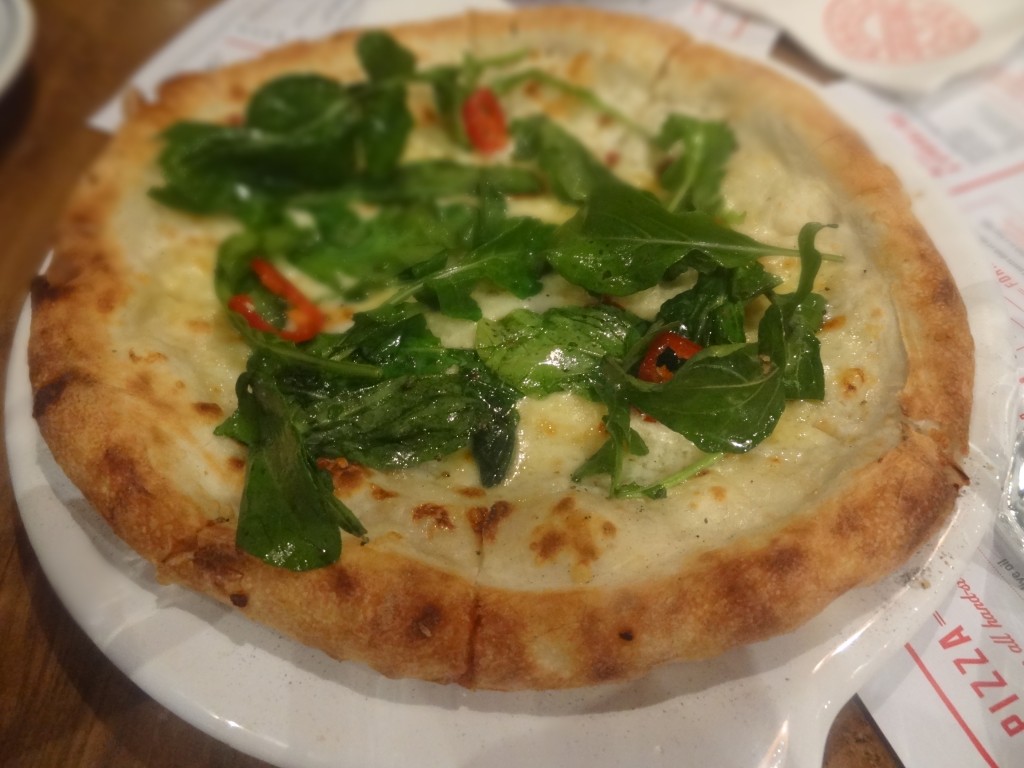 For the desserts, we had the Mango Sorbet & Strawberry Sorbet. The sorbets were lovely & not very sweet. Any day better than ice creams!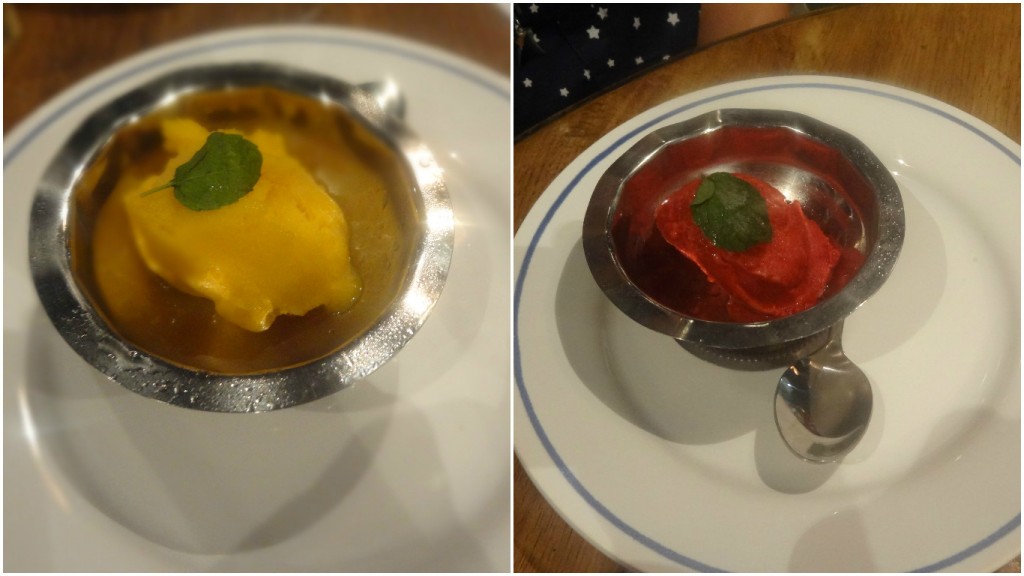 It was a friendly delight interacting with both the managers Christopher Stefanowiez and Alexander Troughton who made it possible and knowing more about Italian food from them. I had a wonderful time having the pizzas and all the lovely superb food especially the White Rocket Pizza and of course the Strawberry Sorbet which was heavenly. All of Jamie's food is made with lots of care but delivered without fuss in a beautiful way.
I look forward to having more of such lovely evenings at Jamie's with such feel, delight & candid moments with friends and food lovers under one roof talking about pizzas and lovely music being played which also makes the ambience so warm and every attempt possible to break the cultural ties to open new gates to the food we never tried.