It was a perfect Bollywood & Sufi glamour night hosted by Zamozza World Kitchen & Bar, Janpath with Pooja Misrra unveiling the cover of the Bollywood Magazine Filmfare for August issue, followed by a mesmerizing live performance by Suryaveer & his band Ehsaas.
For over 6 decades, Filmfare has been the official handbook on Bollywood for their die hard fans with exclusive interviews, classy photoshoots, insider stories, sneak peeks, Bollywood fashion coverage, movie reviews & special features. Filmfare captures Bollywood's biggest stars & divas at their colourful, candid, beautiful, quirky & even spoilt best.
We all remember actress, reality show star & now singer Pooja Misrra from Big Boss. She has posed topless for the cover of Filmfare for their August issue and she's looking smoking hot. There have been topless covers in the past but this one will be remembered for years to come thanks to the sophistication, class and superb styling.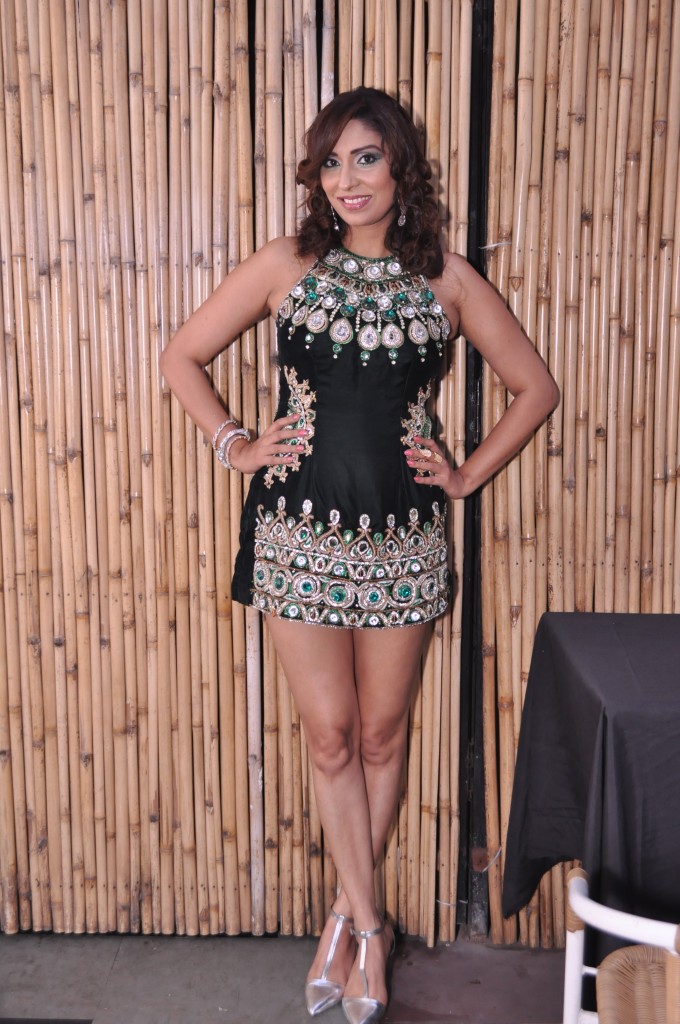 Her quote reads," You can't contain a roaring tigress in a gold fish bowl… today I stand redeemed!"
From being voodooed to being trolled, from being stalked to now owning her production house "Pooja Misrra Productions", it sure has been a roller coaster ride for the brave girl.
Pooja Misrra, the name symbolizes an embodiment of several talents. The multi faceted & dynamic lady has many feathers in her cap. She seems to have the Midas touch when it comes to reality shows and has left her impact on many such shows like Big Switch, Big Boss & Welcome Baari Mehmaan Nawazi Ki. She loves dancing and has done many item numbers in movies as well as music videos & has done splendid live dancing acts in many award shows.
Being a fashion designer, she knows how to 'OWN' a room when she walks in. She designed her first clothing line at the age of 16 years called 'CALIENTE' which means 'HOT' in Spanish. She recently launched her sultry line of sarees.
Very few people have a flair with words when it comes to writing. She regularly writes her own scripts for her TV shows and has the versatility to write about anything under the sun.
Having practiced tarot for years she recently floated her own celebrity tarot card consultation company called PM Heals wherein she provides guidance and a light for the crest fallen. With a voice that can mesmerize many, she is coming out with her debut song shortly.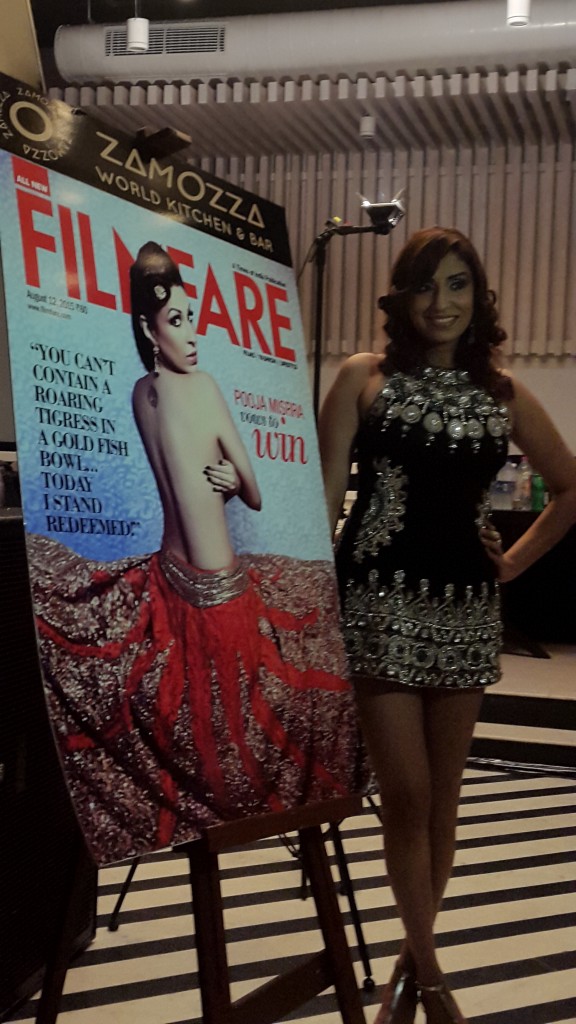 Vidur Kanodia, owner of Zamozza, on the occasion said "ZAMOZZA has been associated with many celebrities since its inception and its not unusual to find them and Delhi's Top Socialites at Zamozza on Saturdays. Our USP is our food where we have 3 specialized executive chefs working under the leadership of renowned Chef Chandra Shekhar on cuisines that Zamozza has to offer i.e. Thai, Turkish, Mexican & Italian.
Seen at the party were Delhi's top socialites like Sakshi Kanodia, Mickey, Anjali Bhaskar, Vikas & Khusboo Mawandia, Kanav & Shivangi Singhania & many more who were seen enjoying themselves to great music coupled with unique cocktails.
Review Credit: Sonal