Make-up & hair are 2 things that a woman & man find amazing, fascinating, scintillating & exciting. Make-up makes girls come to life coz they want to experiment, mix & play with the shades, pastels & shimmers. They need to know what makes them the best and believe & confide in the right product.
Jabong has launched new products under the brands Roman & Touch Beauty and Makeup Revolution London. Through the brand Roman & Touch Beauty, Jabong brings 2-in-1 Cylindrical Styler, Trimmer with 5 attachments & The Auto Curler. Through Makeup Revolution London, Jabong introduces some chic makeup. The same were showcased at a Bloggers meet at the Jabong headquarters for the make-up & artistic skilled girl bloggers.
Beginning with the styler, the gadget was hot & fuschia pink & black in colour with a Roman Empress sitting on the box. It's a Japanese technique not so easily available & popular in Indian market. It's available only in Korea, Japan & US. The feel of the product & the quality was superb & from a consumer angle it was durable as well as cost effective, convenient to use & appealing at the first look. Additionally, it makes an excellent gift item too.
There were two wands (one with roller brush) & other with self rotator click button holder. The curlers were saviors for home for DIY since it's easy to use & manage. The ceramic & tourmaline quotient in it doesn't damage your hair but remember not to use in wet hair. The plastic is Japanese mould (quite passive) with the cords (swivel type), hassle free cords with min to max temperature settings (180 to 210 degrees).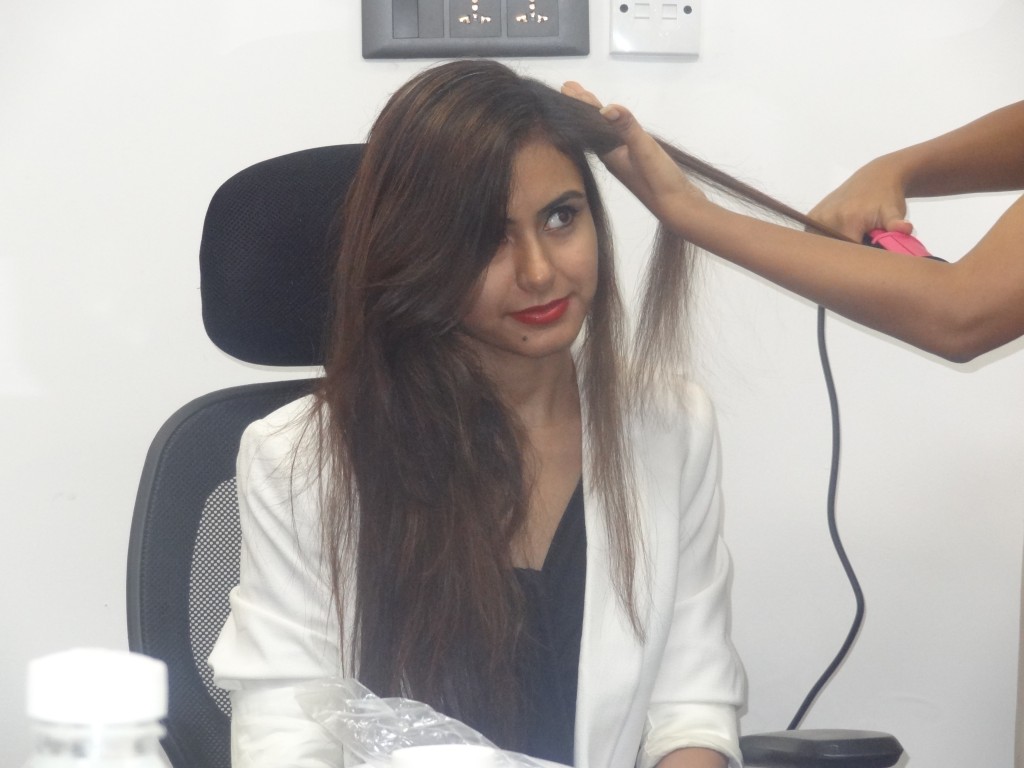 Parul Batra from the Beauty & Fragrances section at Jabong was bang on with her stamina & was very knowledgeable about the products. She enlightened us with the products describing each of them in detail.
Rashmi & the team managed the styling & untangling the hair, straightening, rolling & taming them and unlocking their secret weapons even on the longest hair. The result of the machine was super fab. People with straight hair die for dolly like curls or the unruly or the ruled form of loose curls in a steamer form ready to be tossed like maggi noodles.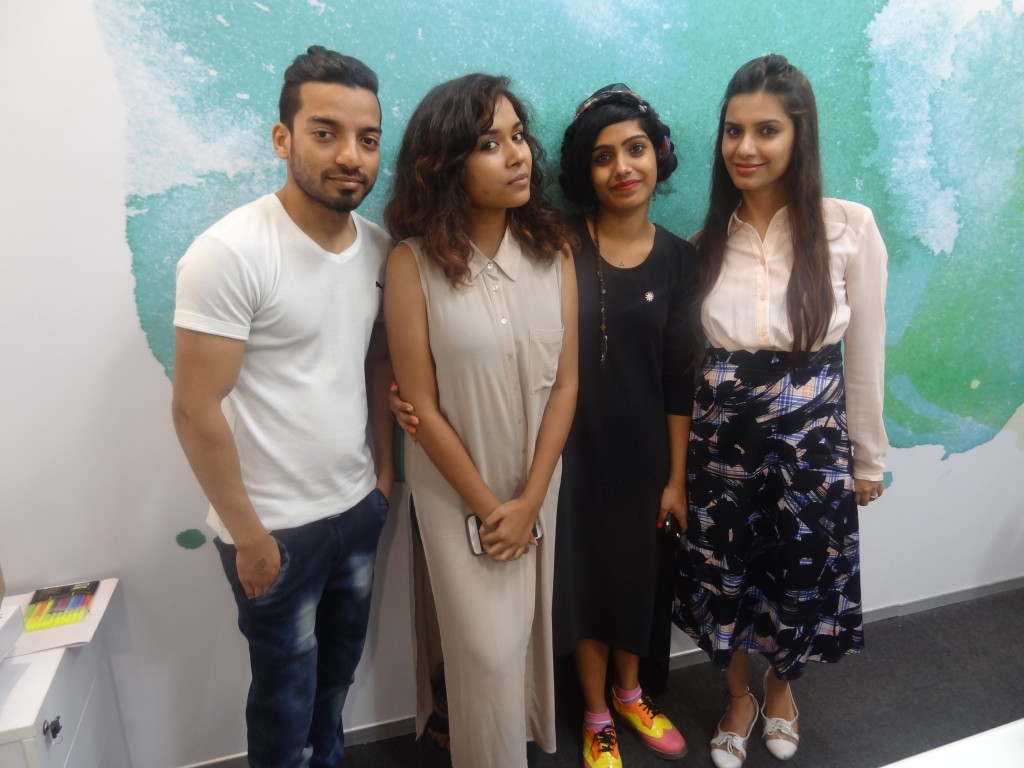 You can use it on braid & torment the hair or tassle & raunch with gel sprays. They both are fantastic products. They are launching a new product which is in the shape of a hammer (new product launch category) and has a vacuum inside for tighter scrunched up & short cuts (wet & dry look both easy to carry out & maintain). You are sure to fall in love with it.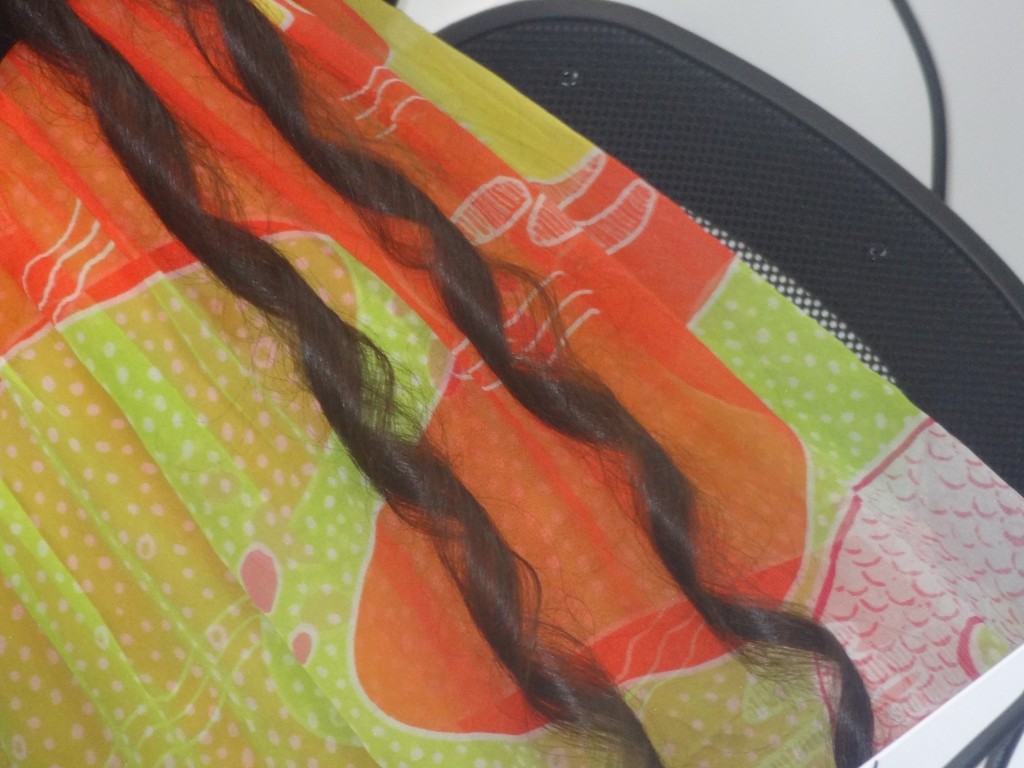 Now the words directly from Arun Chandra Mohan, CEO, Jabong.com. Speaking about women & their concerns about hair, beauty, their love for products & keeping them always happy to highlight his business scenario here & broaden his horizon, he mentioned that he loves to experiment & test on Indian men about how they like & feel of the products. The bright colours, taste, smell, look & Arun is excited for the women of today & loves to hear from Indian women about modern & traditional outlooks making them think the western way & changing their thinking (broaden the entire range & perspective).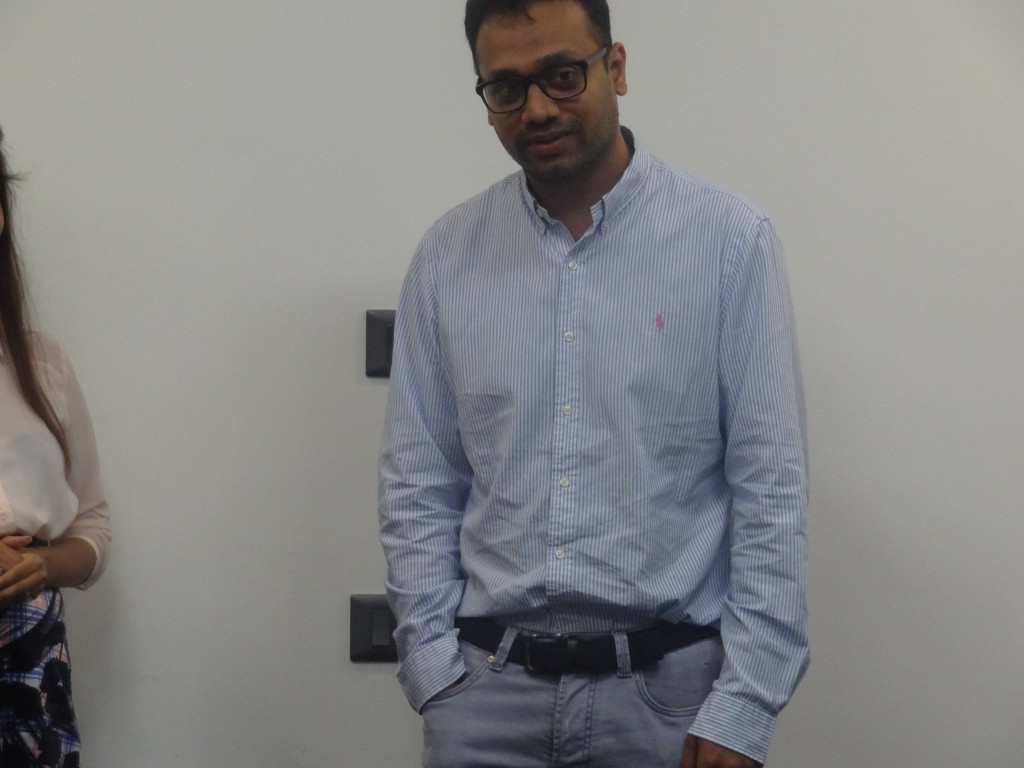 They also showed us a trimmer with 5 attachments (rechargeable & cordless) with 20 hrs of operation. It also has multi-position band & comb provided for perfect grooming for both young & old. The trimmer is for perfect trimming; it's in full size with storage & stand provided. It is also water resistant. A stylish beard with sexy notches & cuts are sure to make a style statement depending on the look (the rough, the edgy, the spoilt brat or the chocolaty boy). It's safe, fast, comfy & easy. Moreover it comes with a 6 month warranty. It's a great offering & people are appreciating it coz it's chargeable so just charge & use it on your stubbles.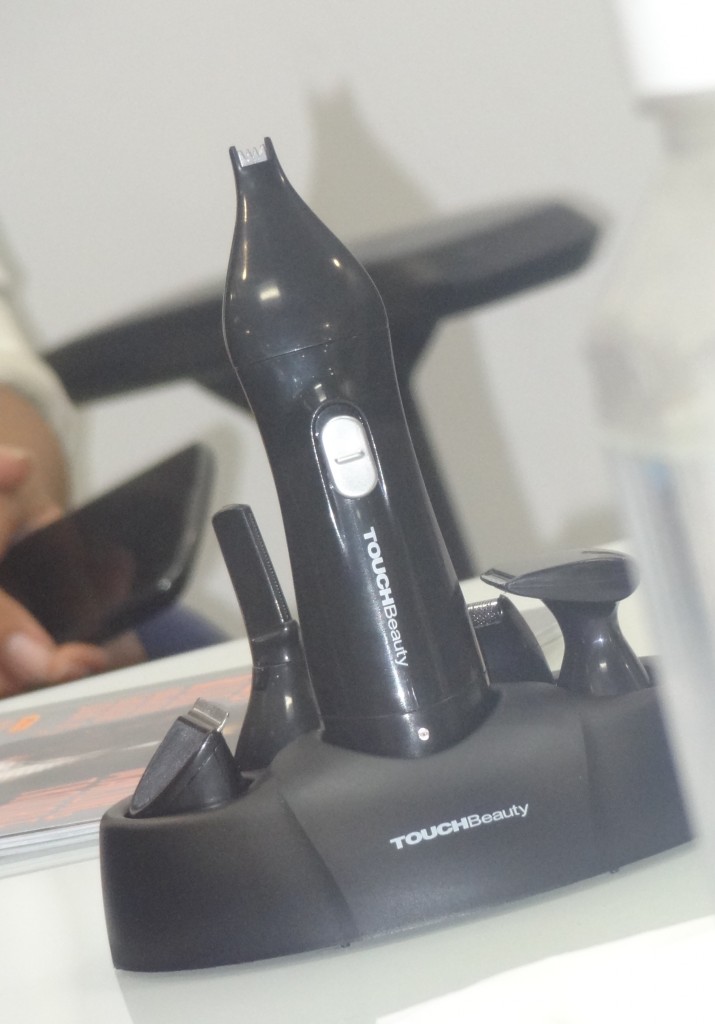 All the products are international & fine quality which makes them worth buying. They are now ready to take India & its women with all the lovely shades, textures, shimmers & shine.
Now to talk about foundations Shade-5 Makeup Revolution foundation, it makes skin lighter & fairer. These are the creamy products which don't sting on Indian skin but cool & purify it on applying. It also has full coverage and hides any simple spot or imperfections on the skin. It has a revolutionary fusion technology & adapts to your tone & texture. There are more shades available but this one is the best & suitable for Indian skin tone & climate.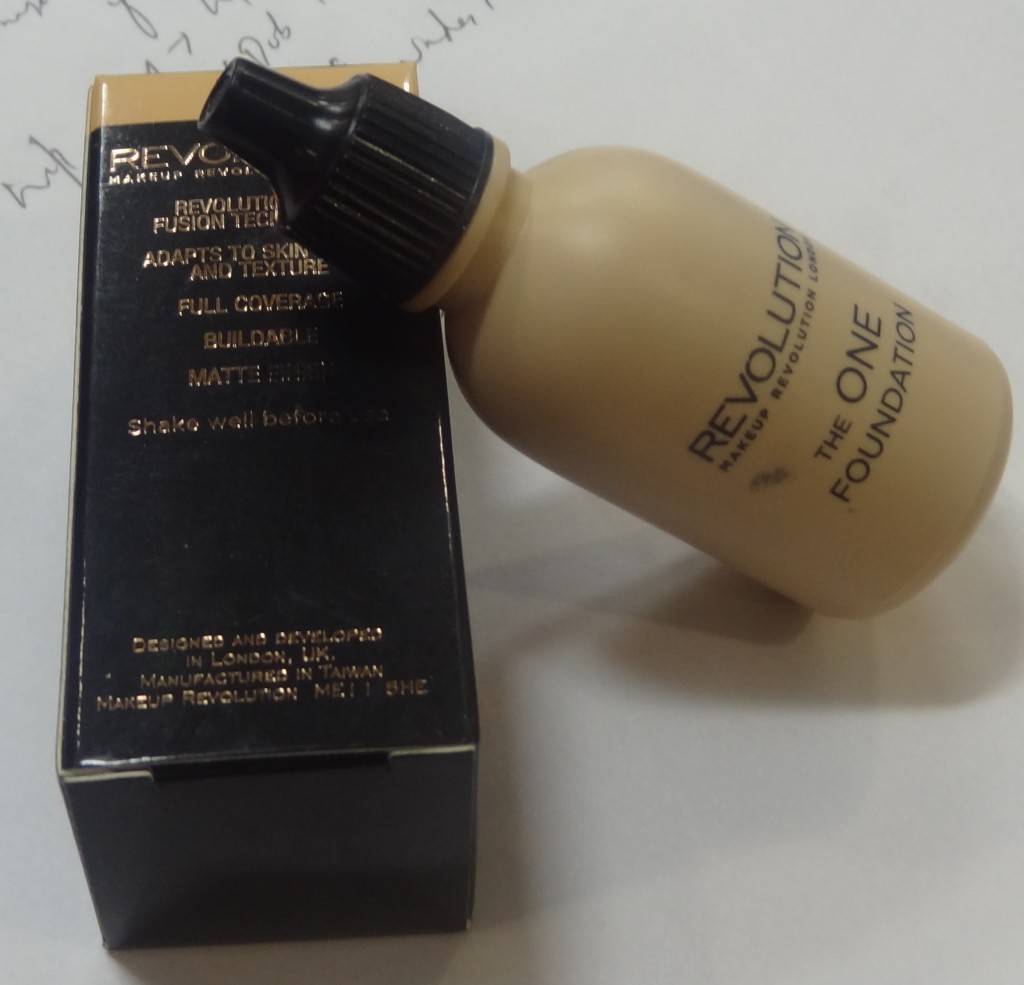 The colour palettes were huge & had a variety of earthy colours, smokey colours, summer hues, fluorescents, fuschias, shimmers & golds. Some were basic & some bright and neon & some very awesomely light on the eye. They also have make-up brushes in their collection with non-synthetic bristles & other brushes (contouring, blushers, eye-shadow, foundation) for supreme & perfect make-up finish.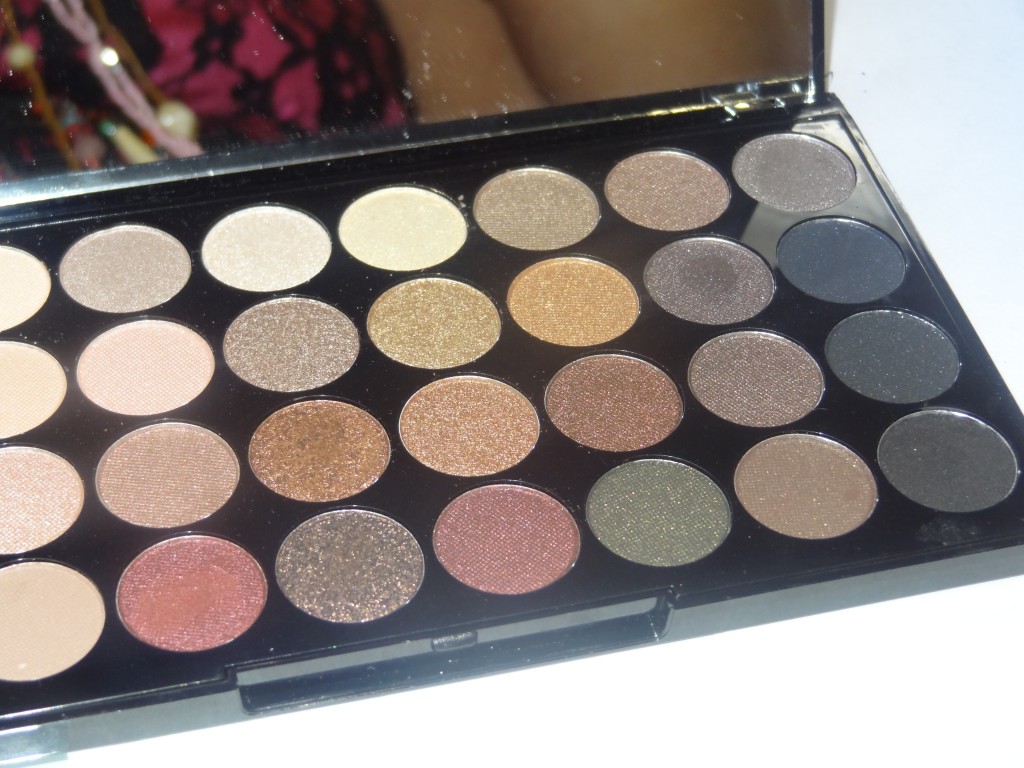 They are also coming out with mascaras which will be like those fantasy eyes speak volume.
Ultimate colour chaos palette had lively fuschias, oranges, pinks, silver, navy, lemon yellows & whites which were very bright & soothing.. It contains 18 shades & comes with a unique applicator.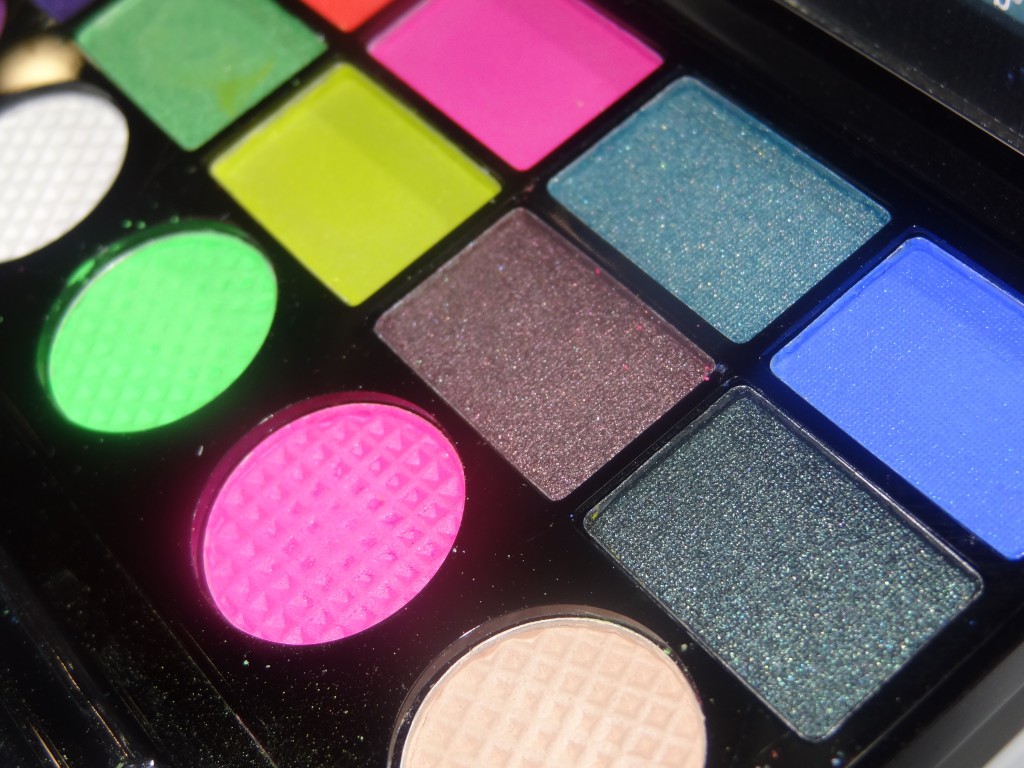 The Pressed powder (Na compact powder) comes in a cake & pressed form. It ensures no sweat & fragrant skin all day long in the summer sun and suitable for daily wear.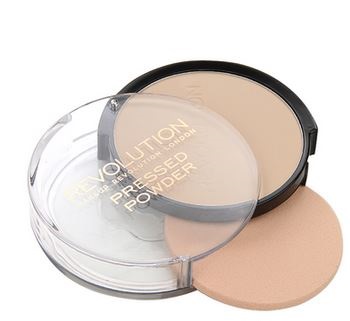 Let's raise the bar Lip Hug is flashy, funky, cool & hot for fairer undertones. I really loved the orange colour like the one Anushka Sharma dons. Very huggable & kissable colour!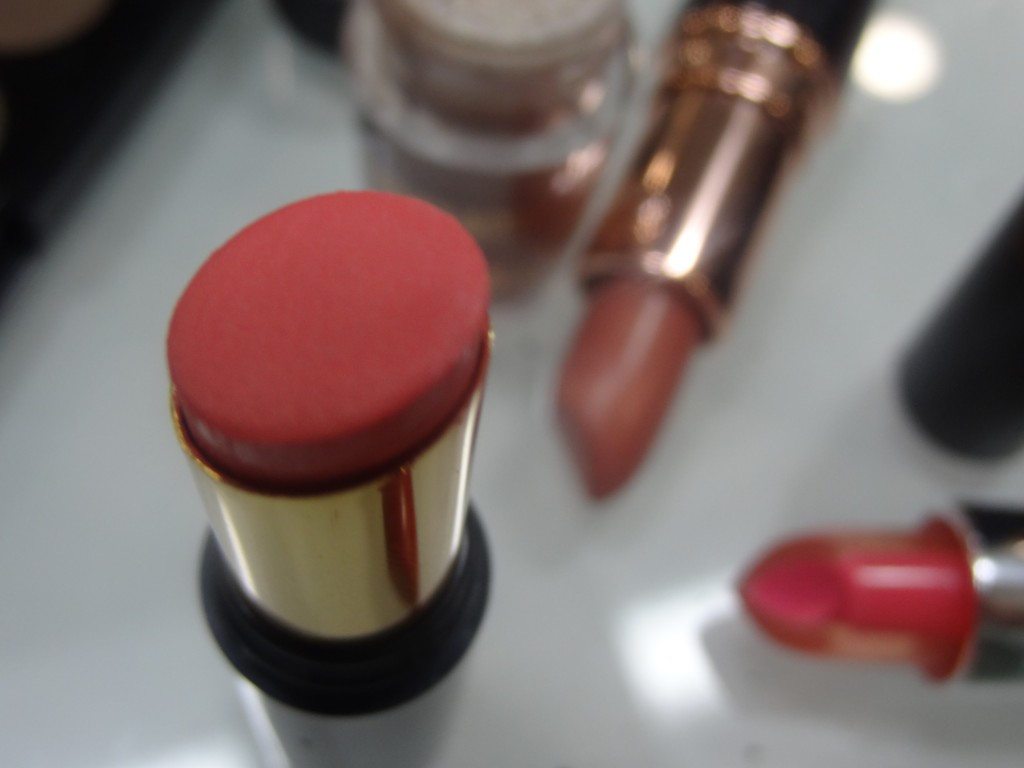 India is a very good market which needs to be captured for hair & make-up. The way the Makeup Revolution London collection is designed is fantastic. So Indians must look forward for this as it is cost effective & must try & will capture the market in near future. So log on to Jabong.com to buy these fantastic products.